The owner of The Barn Restaurant & Bar, S5566 County Highway DL, told Sauk County Circuit Court Judge Michael Screnock during a sentencing hearing for the man who burned down her business, that she wanted to see a prison sentence of 20 years to even their experiences.
"I wasn't sure for many years that I was going to survive the restaurant business," Amber Giddings said Wednesday in the courtroom. "And I feel very cheated that this is how the end came; I wasn't ready for it to be over. I want him to get out of jail at the same point in my life I had to start over, early 40s."
Giddings was referring to 25-year-old Devin J. Schroeder, who was facing sentencing for arson, criminal damage and burglary of the business as well as burglary of the Baraboo Habitat For Humanity Restore in 2018.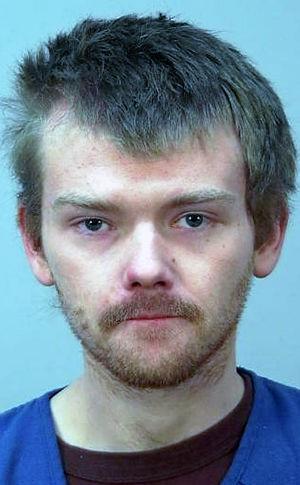 Screnock sentenced Schroeder to 10 years in prison and 10 years of parole for the charges of arson and criminal damage to the business as well as a year in jail with no Huber release privileges for the burglary of the Restore.
"This senseless act of 'I wanted to see a fire,' is so nonsensical that it highlights the need I have to protect the public from Mr. Schroeder's act," Screnock said.
Schroeder must take part in any mental health assessment and treatment ordered by his agent as part of his parole. He will be required to maintain full-time employment and pay restitution to be set during a hearing Monday.
Assistant District Attorney Rick Spoentgen said he and defense attorney Mark Frank had agreed on a sum of nearly $135,000, but the conditions of the repayment will be decided during the hearing. Frank said repayment should not be required to insurance companies.
Schroeder will be prohibited from taking part in any alcohol or drug abuse program while in prison. Once under supervision, he will not be allowed to have any contact with Giddings, her home or place of employment, Todd Martin, his home or place of employment, or with Habitat For Humanity.
Martin, who operated a beer bread making business out of The Barn when it was still standing, spoke to the court as well. Martin said he still has nightmares about finding the vandalized business. The largest loss was to Giddings, he said, but entertainers and the local economy also lost out because she no longer had her business.
"While I lost everything I had in there, financially, it was nothing compared to what she lost," Martin said. "The support from the community, though, was amazing."
Giddings said she felt a responsibility to care for The Barn and it took six years for her to find it as she searched for the perfect place to start a business before purchasing it in 2006. The property is a homestead of the Ochsner family, she said, and it means a lot to a number of people who worked or visited there throughout the nearly 100 years it stood.
Schroeder was charged in March 2020 after being interviewed by police. He admitted to the burglaries and arson after authorities investigated for more than a year.
Police first responded to the business after a call Dec. 22, 2018 about theft between midnight and 7 a.m., which included liquor bottles, a laptop, a partially filled barrel of candy and about $600 in cash.
Giddings said when she found items partially burned in a garbage can of her office, she assumed she was being targeted.
"Who could hate me so much that they tried to burn The Barn down?" she said she thought to herself at the time.
At 6 a.m. the next day, she woke to a phone call about the restaurant. The caller said it was ablaze. After that, she lived in fear of more possible violence. Friends installed motion flood lights at her home. She slept in her clothes, a bag packed at her side and her keys nearby in case she needed her car alarm to alert someone to her distress.
All of this stress was added to by an investigation that dug into every business transaction she had, whether it was with The Barn or in her leadership roles throughout the community. The insurance company still hasn't provided funds for the loss because it assumed the owners were the culprits.
Giddings' mother, Linda Pfaff, said she and her husband put money into the business and spent time working to ensure its success. Pfaff said it was frustrating and distressing to be within the city and overhear people talking about the arson, pinning the blame on them.
All of the stress culminated in the reveal of Schroeder's name one day in late March, after detectives obtained a warrant to take his DNA and matched it to the scene. She said she was stunned to find out the fire was the random, callous act of a young man who lived roughly 100 yards from the business.
Schroeder also stole money and items from the Restore before breaking into the restaurant. Once on Halloween 2018 and again in mid-December of that year.
Both Spoentgen and Screnock credited the pre-sentence investigation with being thorough. It detailed a troubled life even in the beginning for Schroeder, who grew up shifting homes and was neglected by a father addicted to drugs.
Frank said Schroeder has a mental health issue and demonstrates impulse control issues due to an immature nature. He also has a learning disability, Frank said, though he felt Schroeder could improve with time for his brain to develop and some structure with six years in prison.
Screnock said in the interest of public safety, Schroeder had to be sent to prison, adding that he hoped the time in confinement could help him improve. He noted that a number of previous probation sentences had clearly not deterred him from engaging in illegal behavior.
"The victims of all of these crimes, hard working folks, are doing all they can to benefit our community," Screnock said. "...Ms. Pfaff nailed it. She said, 'We are the people who follow the rules.' And when you have people who follow the rules whose lives are disrupted in a very real, drastic way, by criminals who demonstrate no care or thought as to the impact of their criminal behavior and no care or thought or empathy about the destruction that's being wrought, it is unimaginable for law-abiding folks."
Frank said it was unfair to judge whether Schroeder felt remorseful for his action and that his client was clearly "not a monster, not a demon." When given a chance to speak, Schroeder said he knows it isn't possible, but if it were, he would take back his actions.
"I would like to state that I do feel remorse for everything I've done," Schroeder said. "I can't say that I could go back and fix it, but if I could I would stop myself from doing it in the first place. Nothing could ever fix the emotional damages that I've caused."
GALLERY: Sauk County cops, courts
'I'm sorry, that's all I can say'
Defense attorney Jeremiah Meyer-O'Day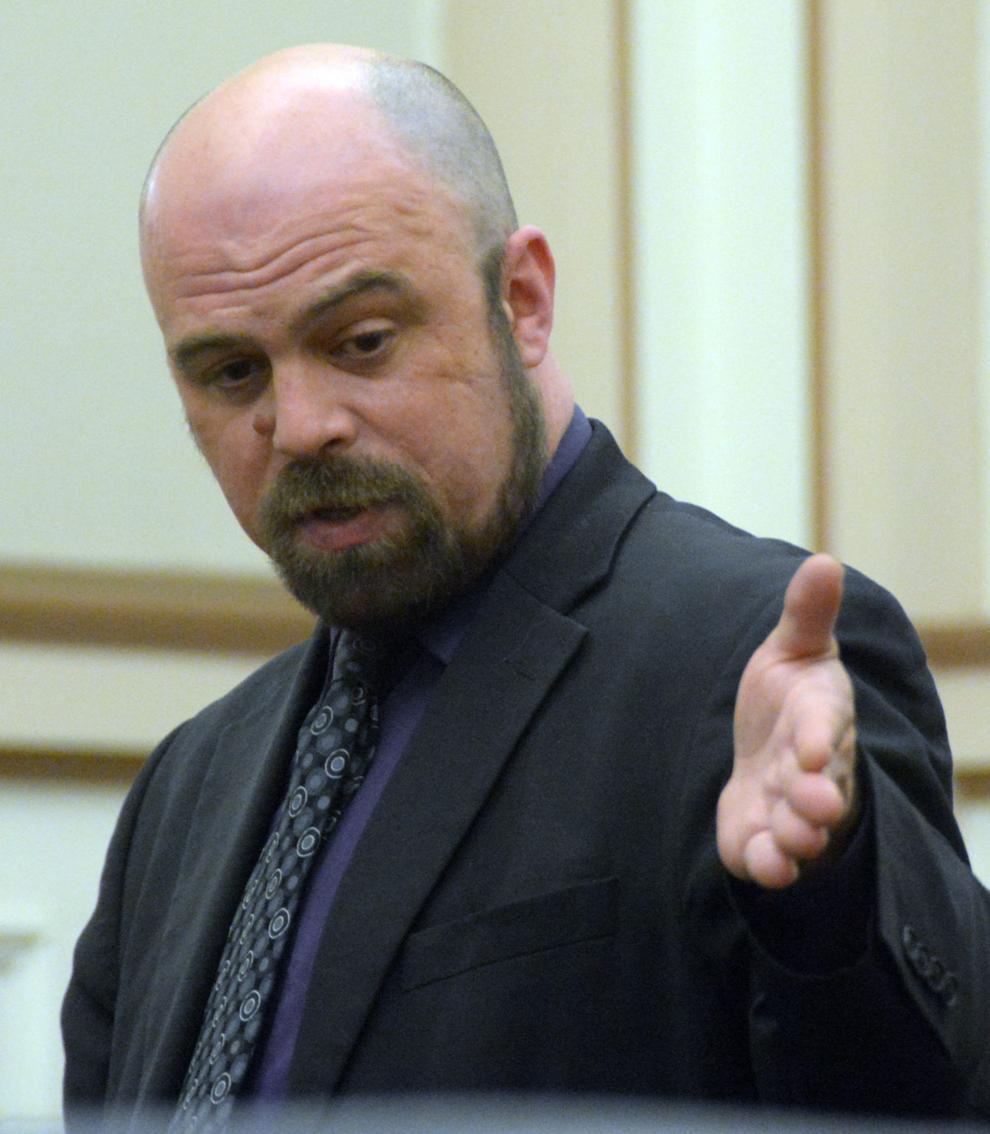 Drew Bulin testifies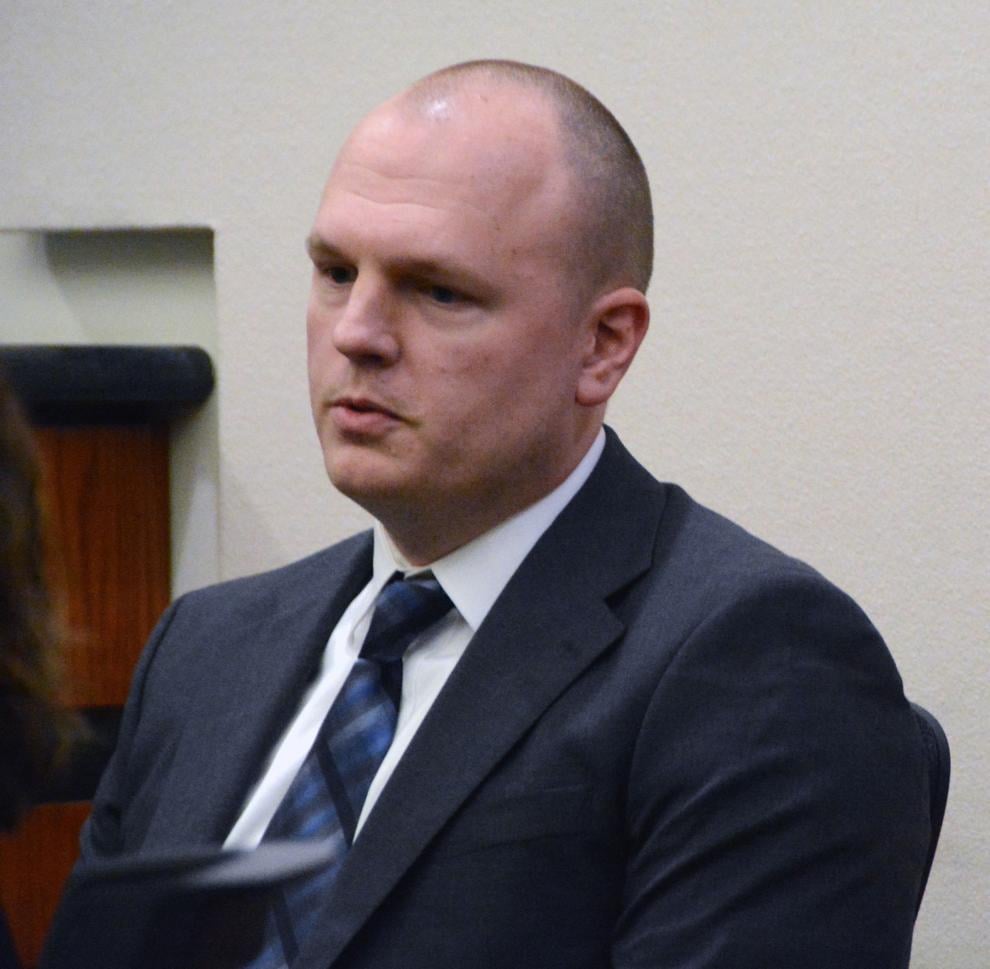 Medflight near Baraboo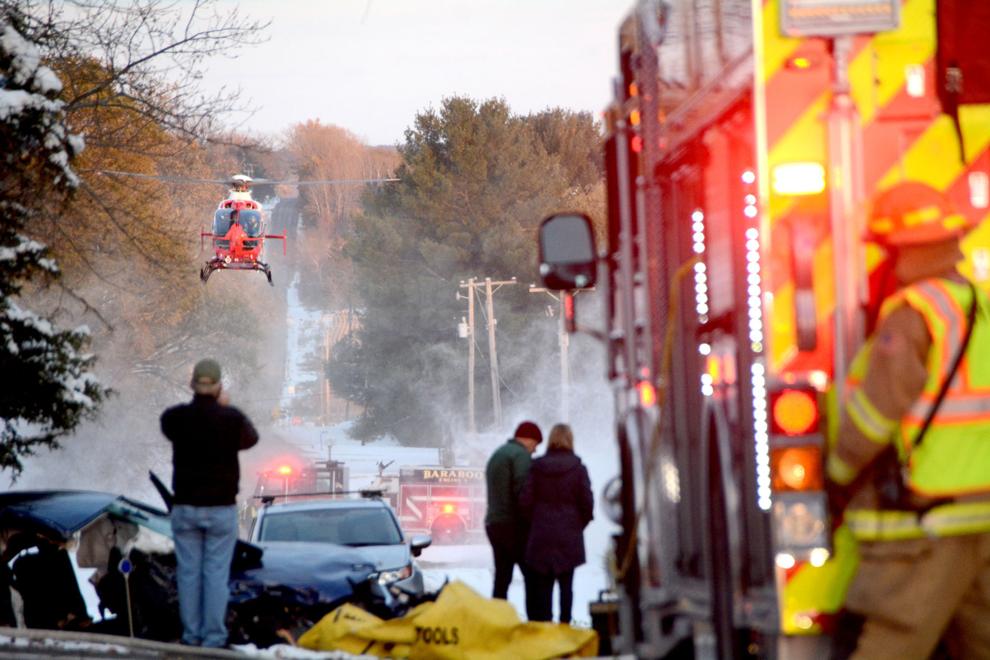 Sauk County Assistant District Attorney Rick Spoentgen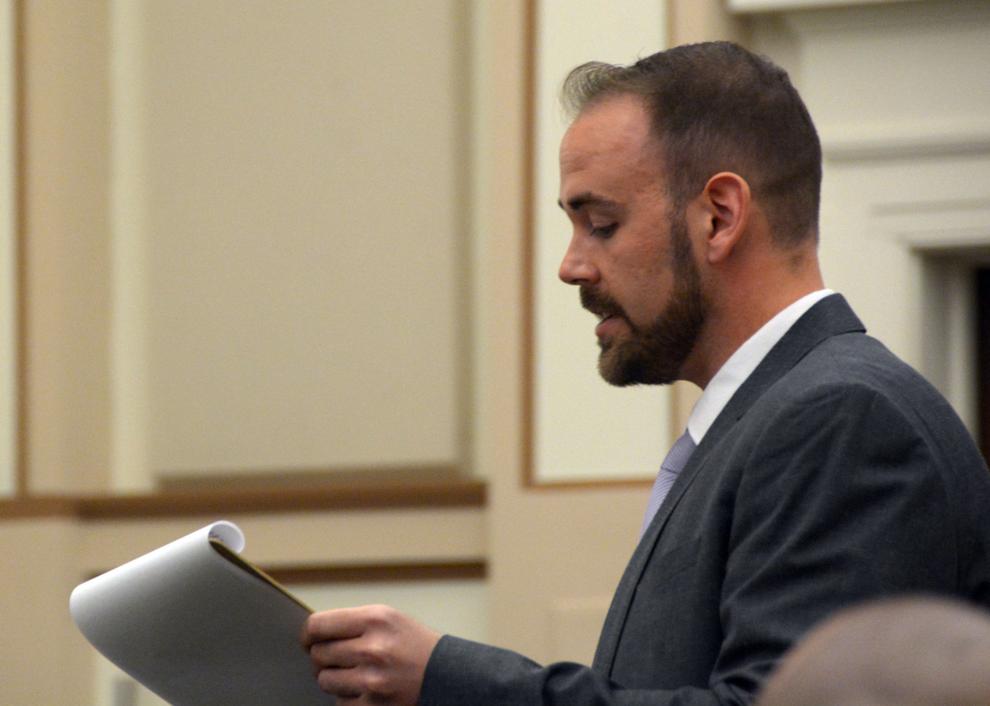 Amber Lundgren in shackles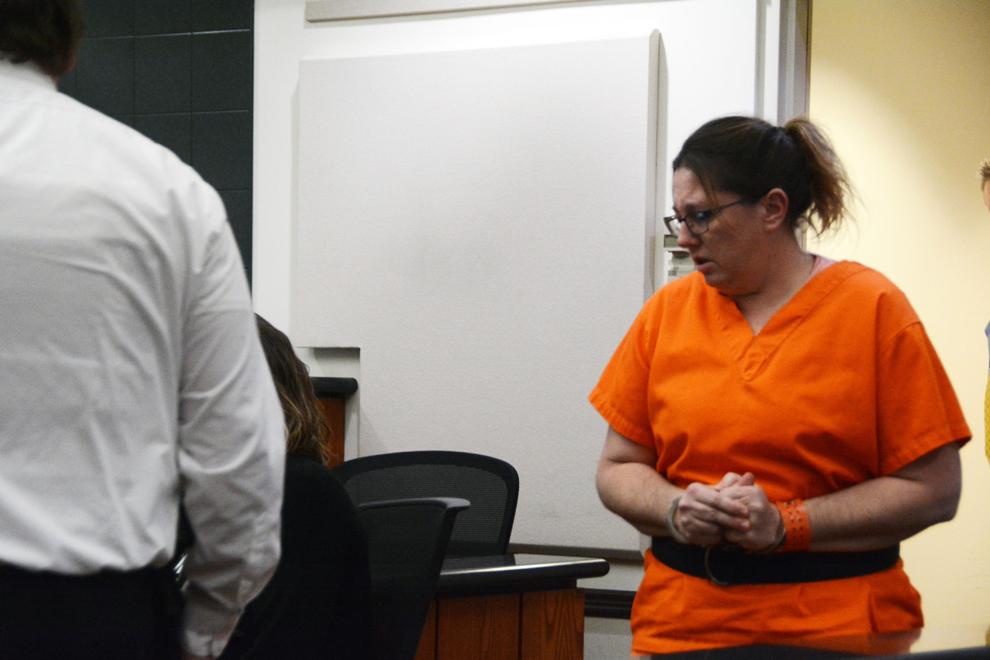 Albart B. Shores trial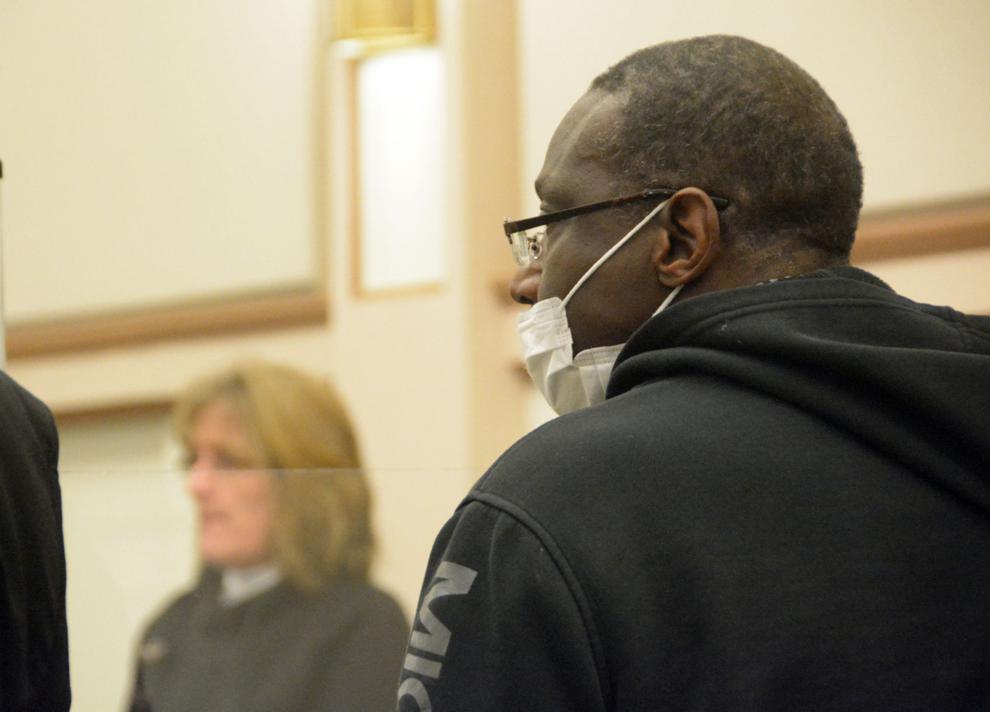 Judge sets $250K bond for Pulvermacher in Baraboo homicide case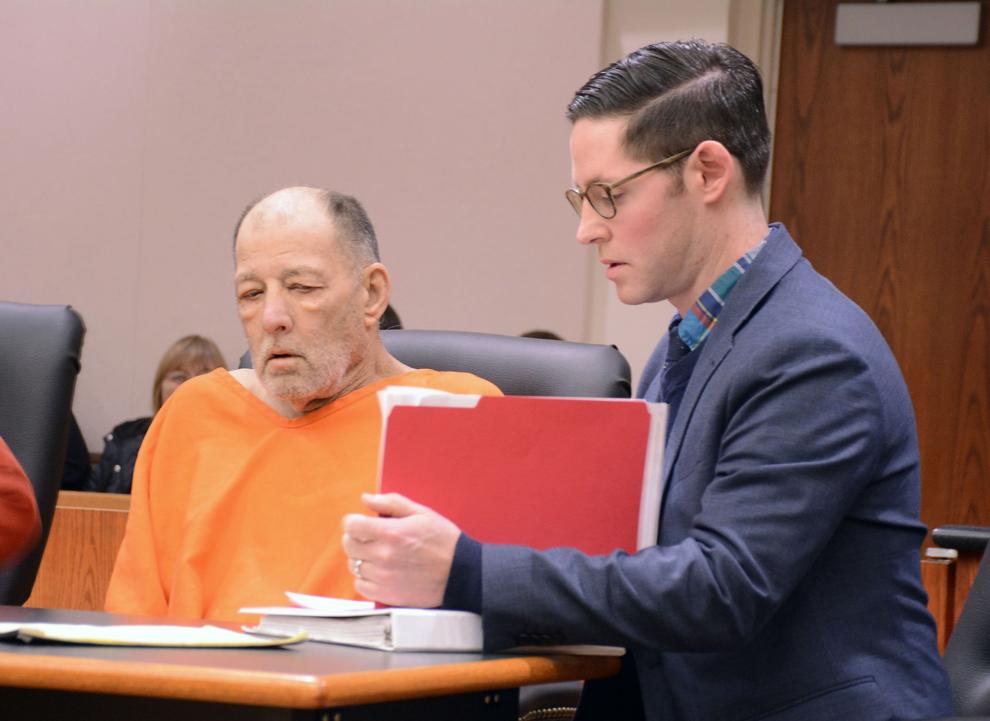 Mike Albrecht sworn in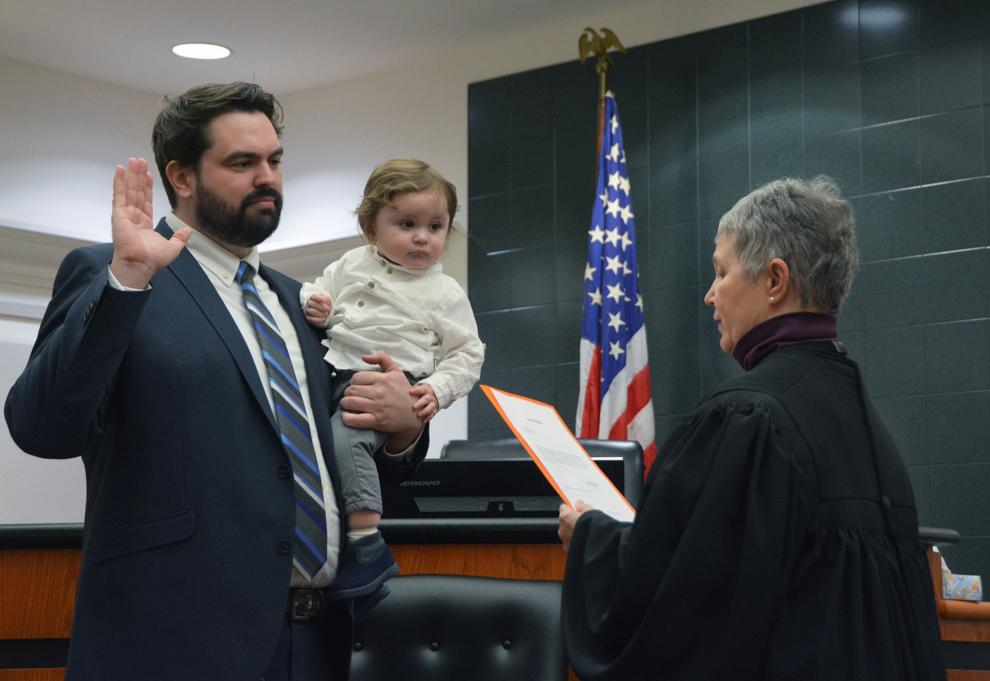 Car vs. trees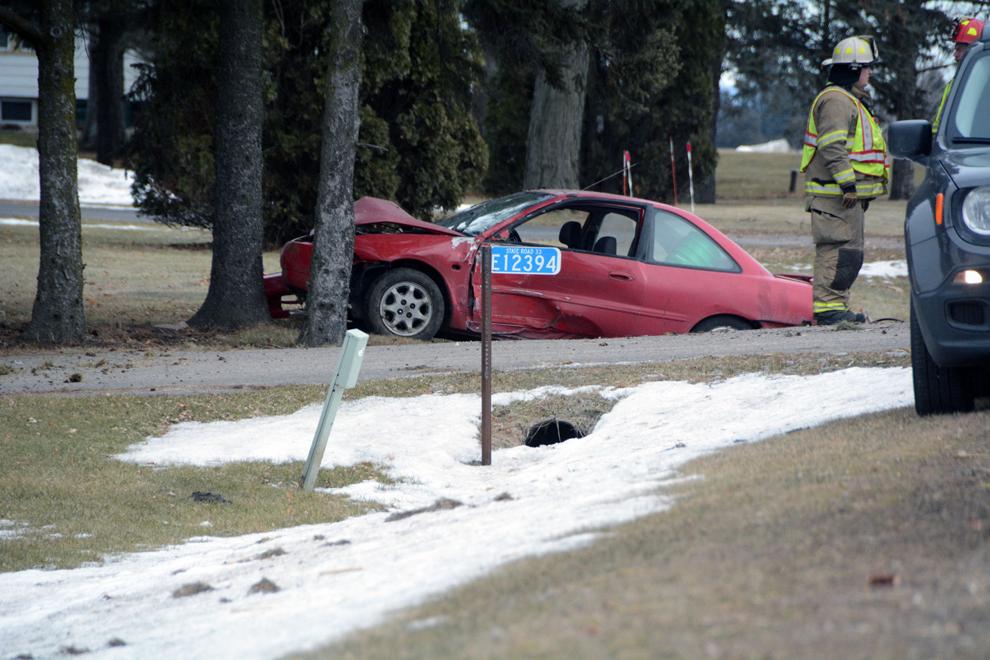 Pulvermacher listens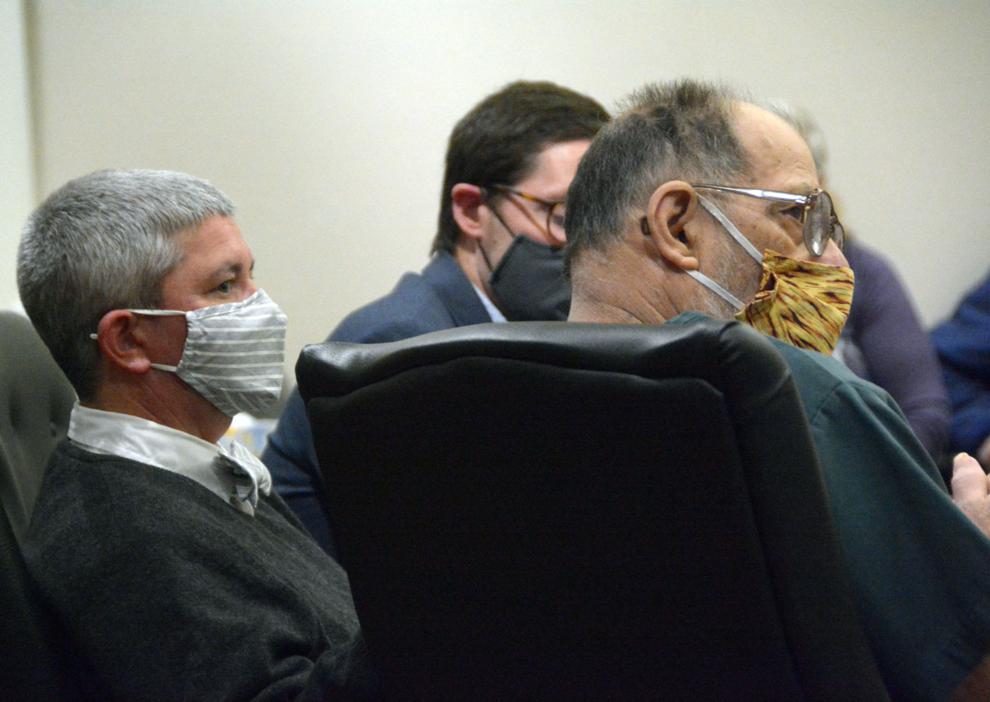 Amber Lundgren hearing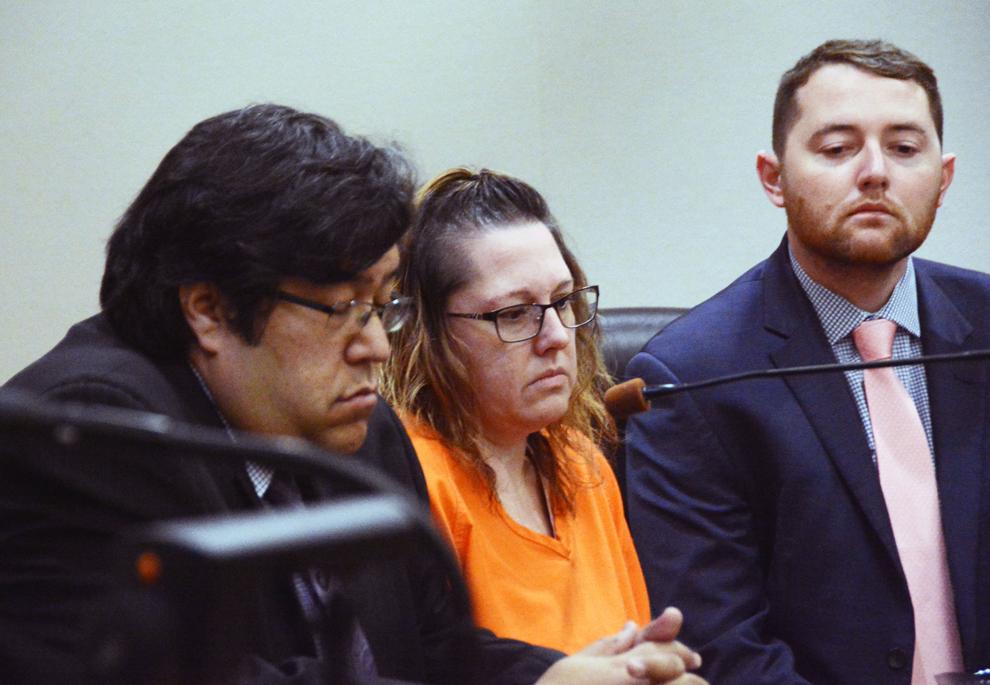 Wenzel and Van Wagner in courtroom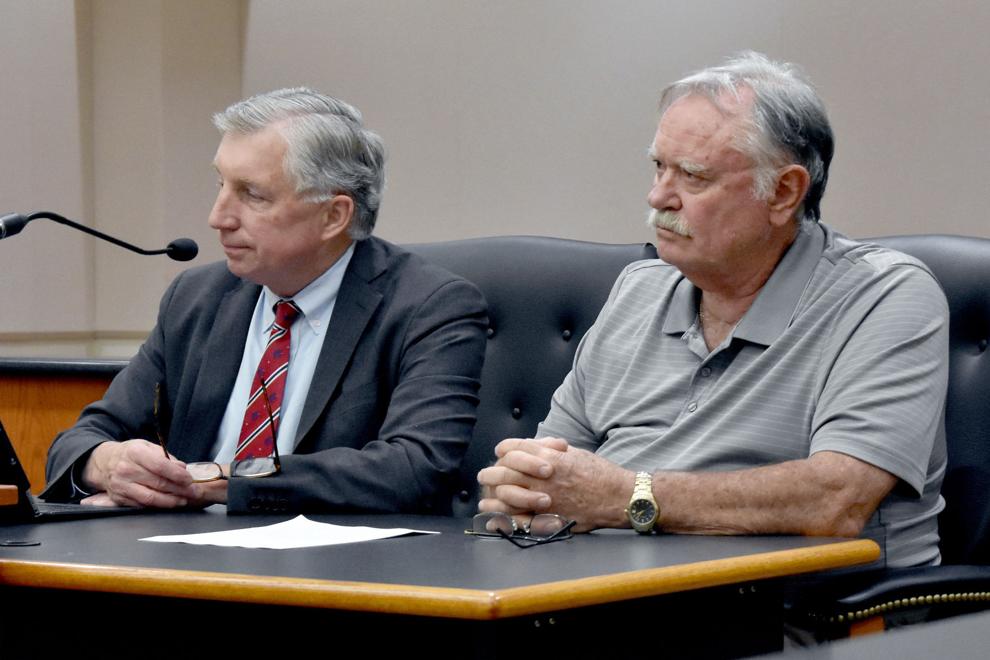 062019-sauk-news-police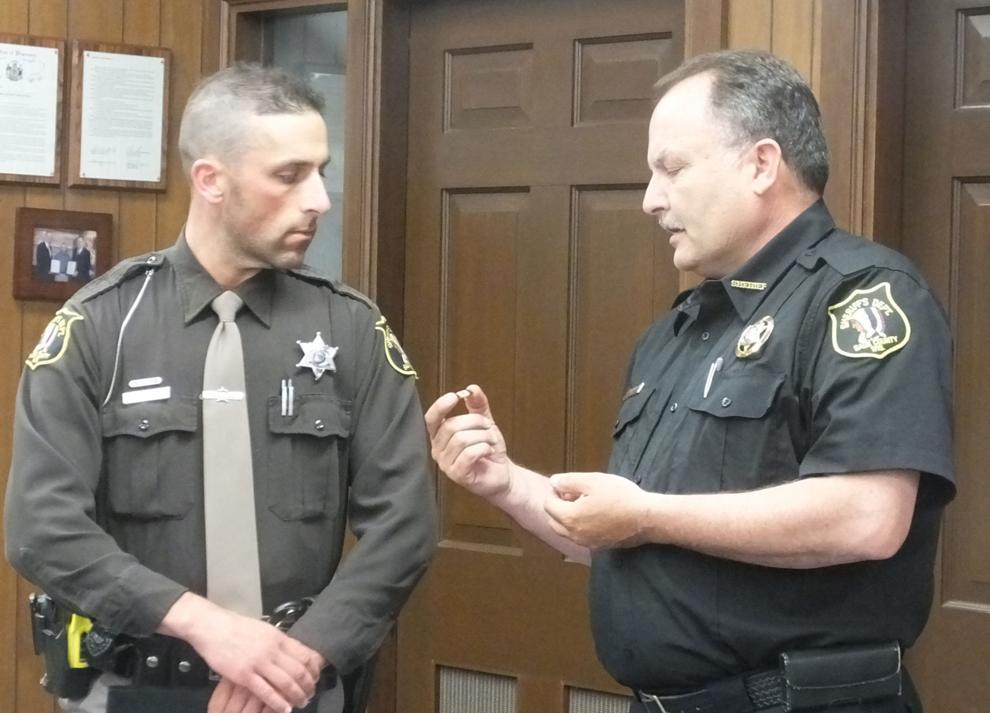 Judge Klicko and attorneys Martinez and Spoentgen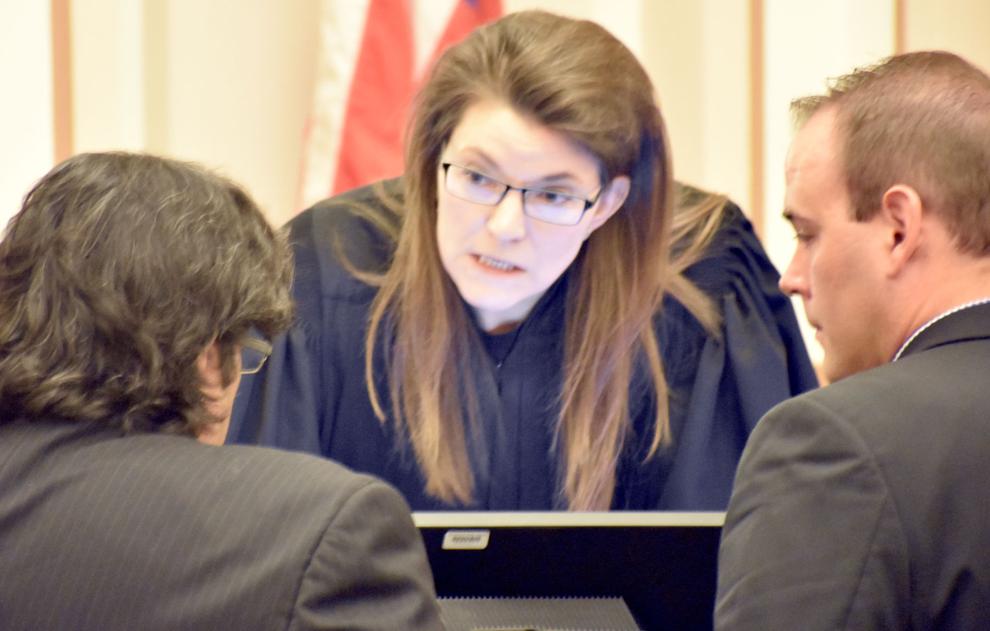 Amber Lundgren homicide hearing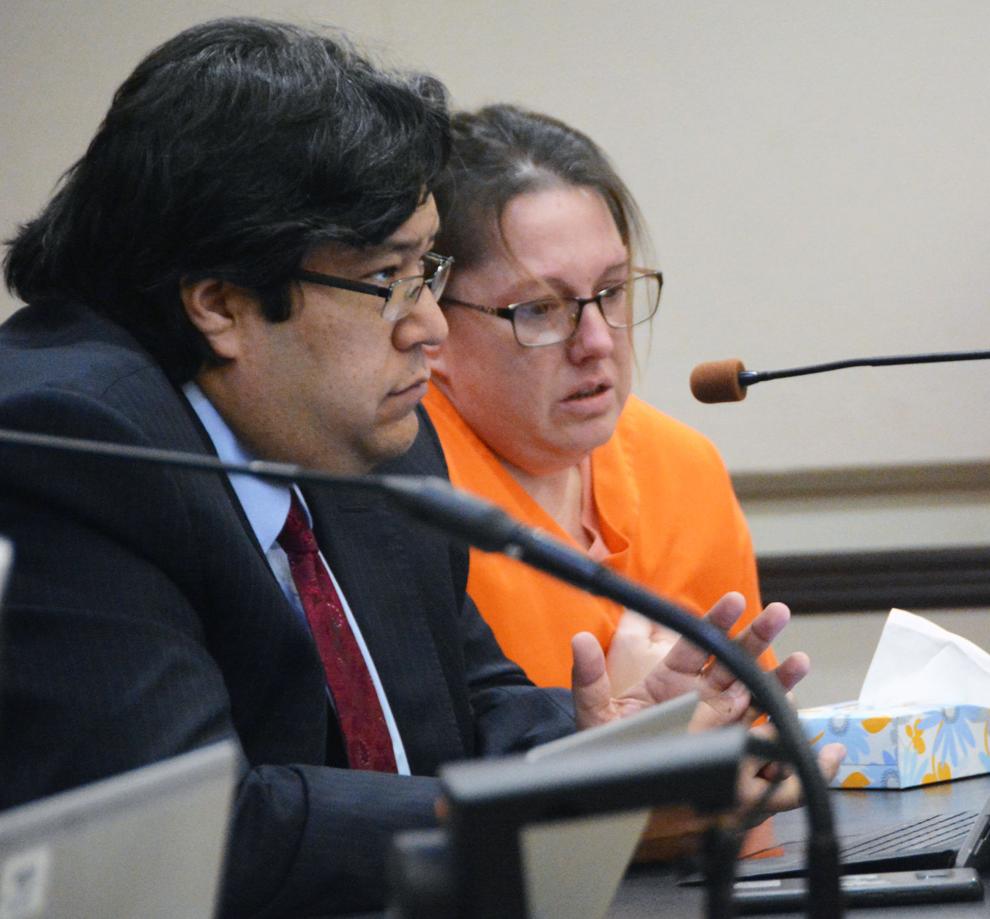 Riley Roth at sentencing hearing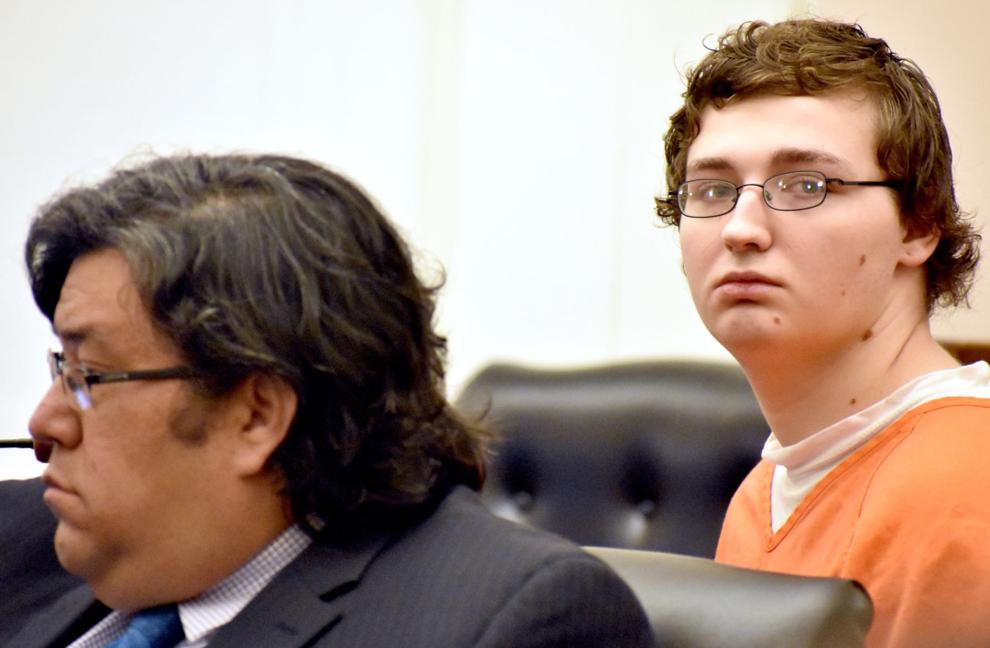 Nigerian woman gets 3 years prison in Reedsburg fasting death case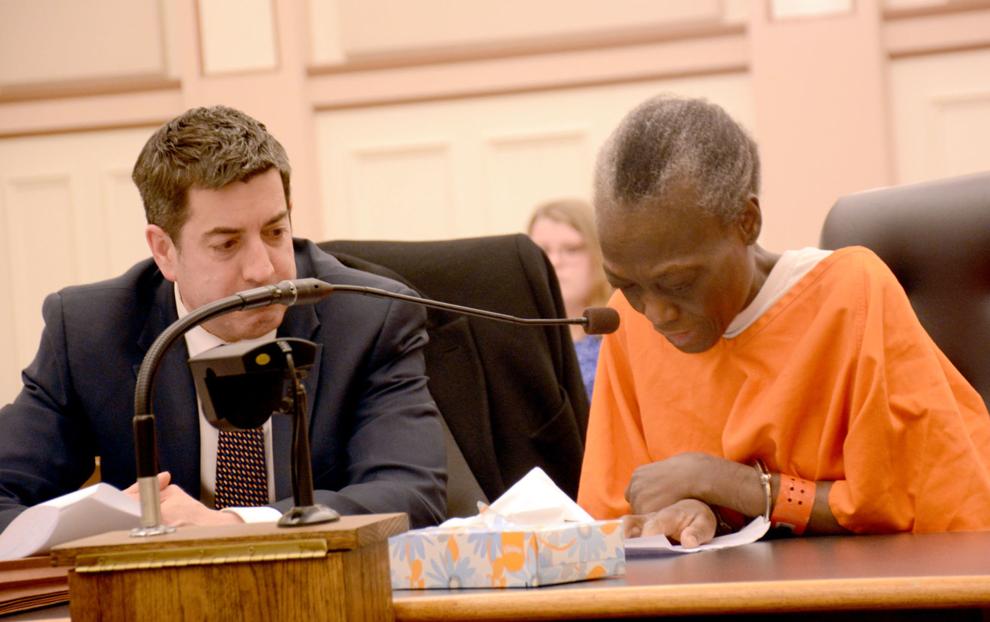 Follow Bridget on Twitter @cookebridget or contact her at 608-745-3513.