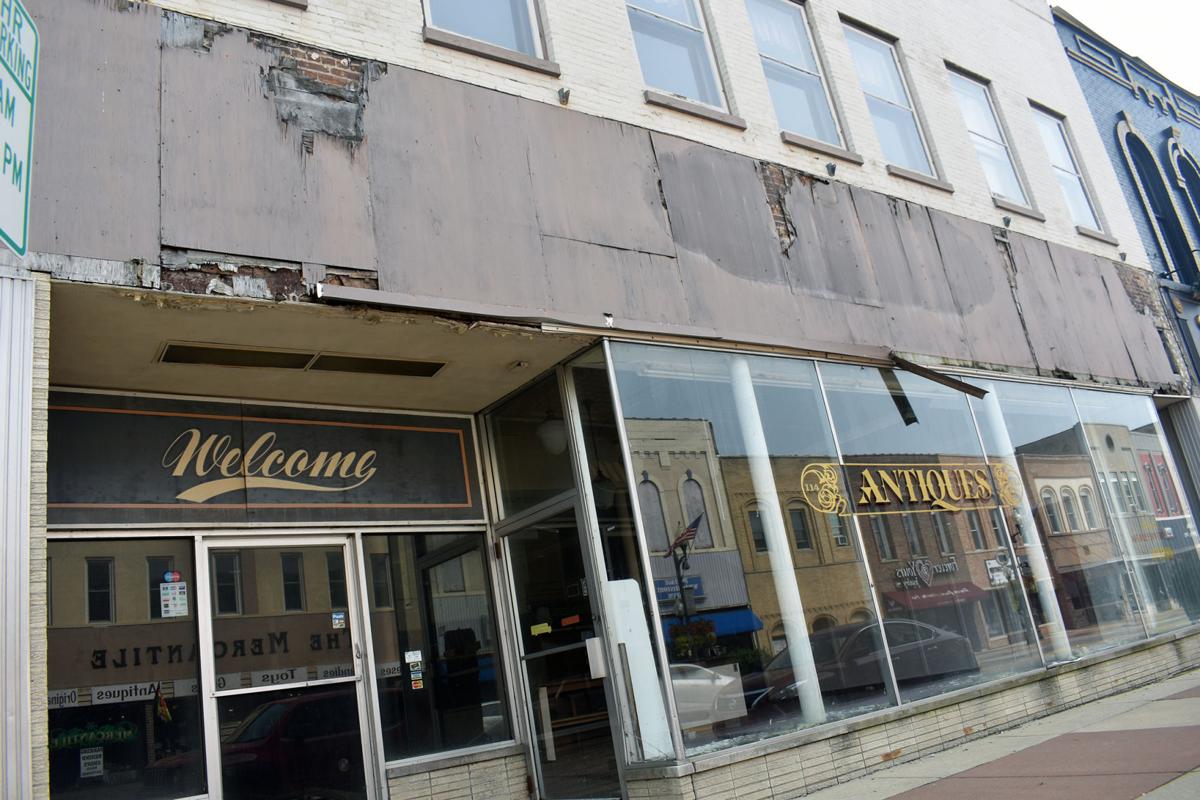 The city of Portage has been awarded a Department of Natural Resources grant to begin the process of redeveloping an empty commercial building downtown.
The building is located at 114 and 116 W. Cook St. and has been empty since 2018, said Steve Sobiek, the city's business planning and development director.
"It has fallen into disrepair," said Sobiek. "The first step is to determine if there is any environmental damage."
The DNR awarded up to $35,000 to assess any environmental problems the building and property could have or caused in the time it was left empty, according to a press release.
"The DNR's WAM award will lessen the uncertainty surrounding the property's past use, which will hopefully help to facilitate future redevelopment and occupancy," said the DNR's Jodie Peotter in a press release.
The grant will cover the cleanup of hazardous materials or products, spill, contamination and underground tanks investigation.
According to the press release, the building has significant water damage due to a large hole in the roof, as well as damage from the elements from not being heated, cooled or winterized in at least three years.
Developers have shown interest in rebuilding the space, which will likely be a mixed-use commercial space with apartments above retail shops, said Sobiek.
"The city of Portage's Community Development Authority, has indicated a keen interest in spearheading this development and soliciting a developer that would come in and redevelop the property," said Sobiek. "It will be a great project for them."
Most recently, the space housed an antique mart, but was home to the Schulz Bros. Drug and Variety story in the 1950s.
Columbia County is currently responsible for the building, after retaking ownership, as the previous tenants have over three years of unpaid taxes on the space, according to Sobiek.
Former owners, Martin and Mary Schmidt, have not paid taxes on the property since 2012 and currently owe $55,379 in back taxes, interest and fines, according to the county's land records. They are listed as having a Florida address.
Sobiek did not provide a timeline for when assessment or redevelopment would begin on the building.
"It's been a great partnership with the DNR so far," he said. "We're in the early stages, but we're looking ahead."
Get local news delivered to your inbox!
Subscribe to our Daily Headlines newsletter.