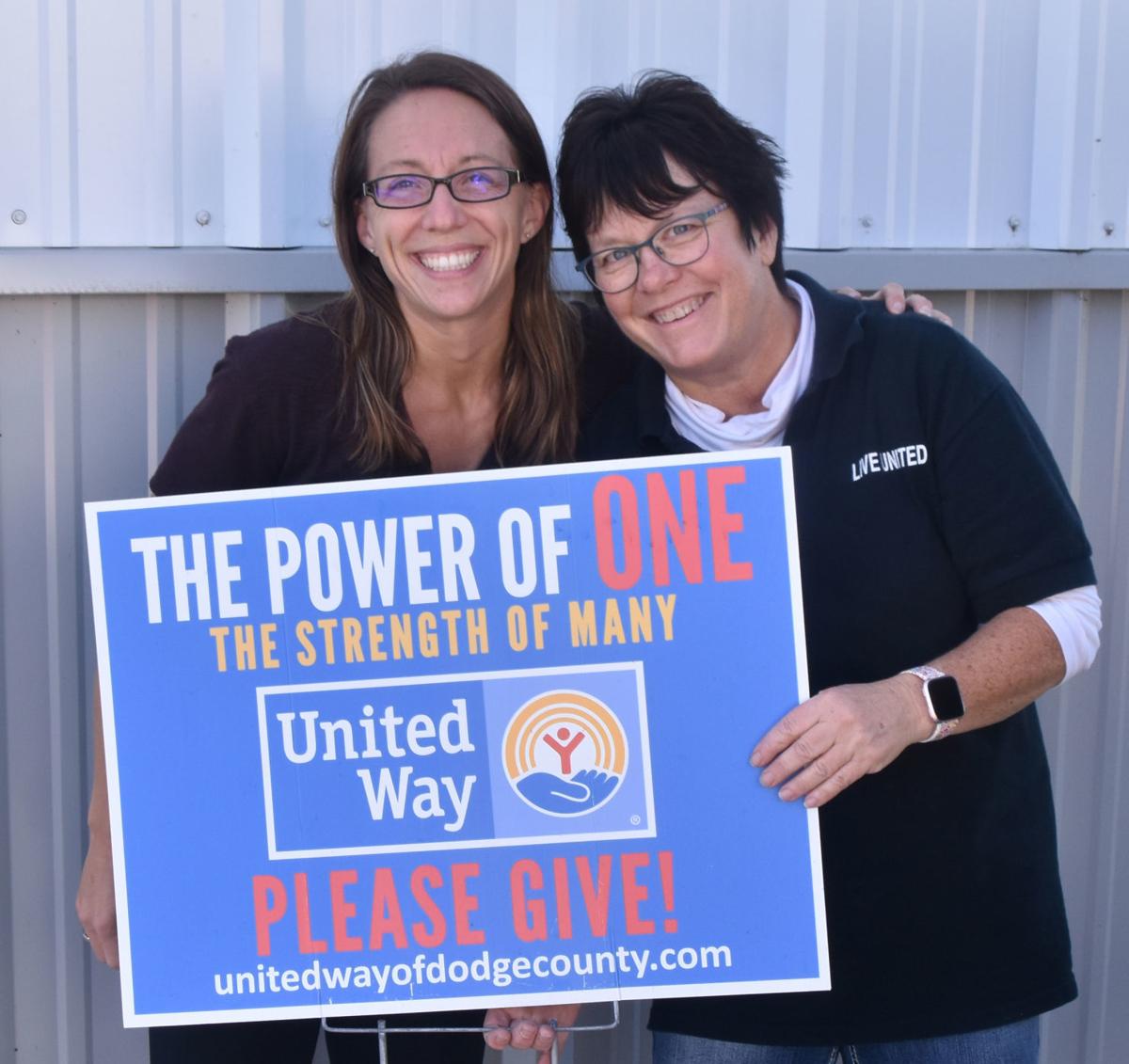 Donations help fund 28 service agencies
The 2019 United Way of Dodge County campaign is under way with the slogan The Power of One, the Strength of Many.
The charity aims to meet or exceed its $280,000 goal to support 18 area agencies and their missions to provide services for those who need help in a variety of areas.
"Many of our contributors are individuals, but as a group are having a powerful impact on the Dodge County community," said United Way Executive Director Susan Jentz. "By themselves they may not be all that impressive, but together they are changing lives for the better in really significant ways."
Jentz said if one-quarter of the county's residents (22,000 people) would donate a dollar a week, it would generate more than $1 million. Or if those same individuals would volunteer one hour a month, nonprofit agencies could accomplish more.
"A dollar a week doesn't even buy a cup of coffee," said Jentz. "If one person does it, that impact isn't much. But if more people do it, it suddenly becomes highly significant."
The annual fund drive supports many services and community efforts. United Way-approved agencies include ARC of Dodge County; Boy and Girl Scout programs; BRIDGES of Dodge County; Catholic Charities; Central Wisconsin Community Action Council; Church Health Services; Community Care; Connexiones Latinos; Dodge County Lifespan Respite Network; Energy Services; The Gathering Source; Green Valley Enterprise; New Beginnings Homeless Shelters; PAVE; and YMCA of Dodge County.
Agencies that receive funds are screened and must track how funds are used and document the impacts. Ninety-eight percent of all contributions stay in Dodge County.
"Our donors are our customers and we have to do the best we can for them, getting the best return on investment for our community," said Jentz. "Our agencies are great and do a great job for our communities."
According to Jentz, public programs and dollars do not keep up with communities' needs. United Way can fill the gap between underfunded programs and real-world survival.
Thea O'Connor, executive director of Church Health Services Inc., is grateful for the help provided annually by United Way of Dodge County.
"United Way Dodge County provides financial support for our Mental Health in the Schools program and our dental clinic. Without their support we would not be able to reach the numbers of community members in need that we do," O'Connor said.
While there are large contributions from area employers including John Deere, Shakeproof Group, Alliant Energy and Walmart, small contributions have an impact.
"People may not feel like they have the power to change anything, but they do," said Jentz. "That's what 'The Power of One, the Strength of Many' is all about. It's neighbors helping neighbors"
Get local news delivered to your inbox!
Subscribe to our Daily Headlines newsletter.