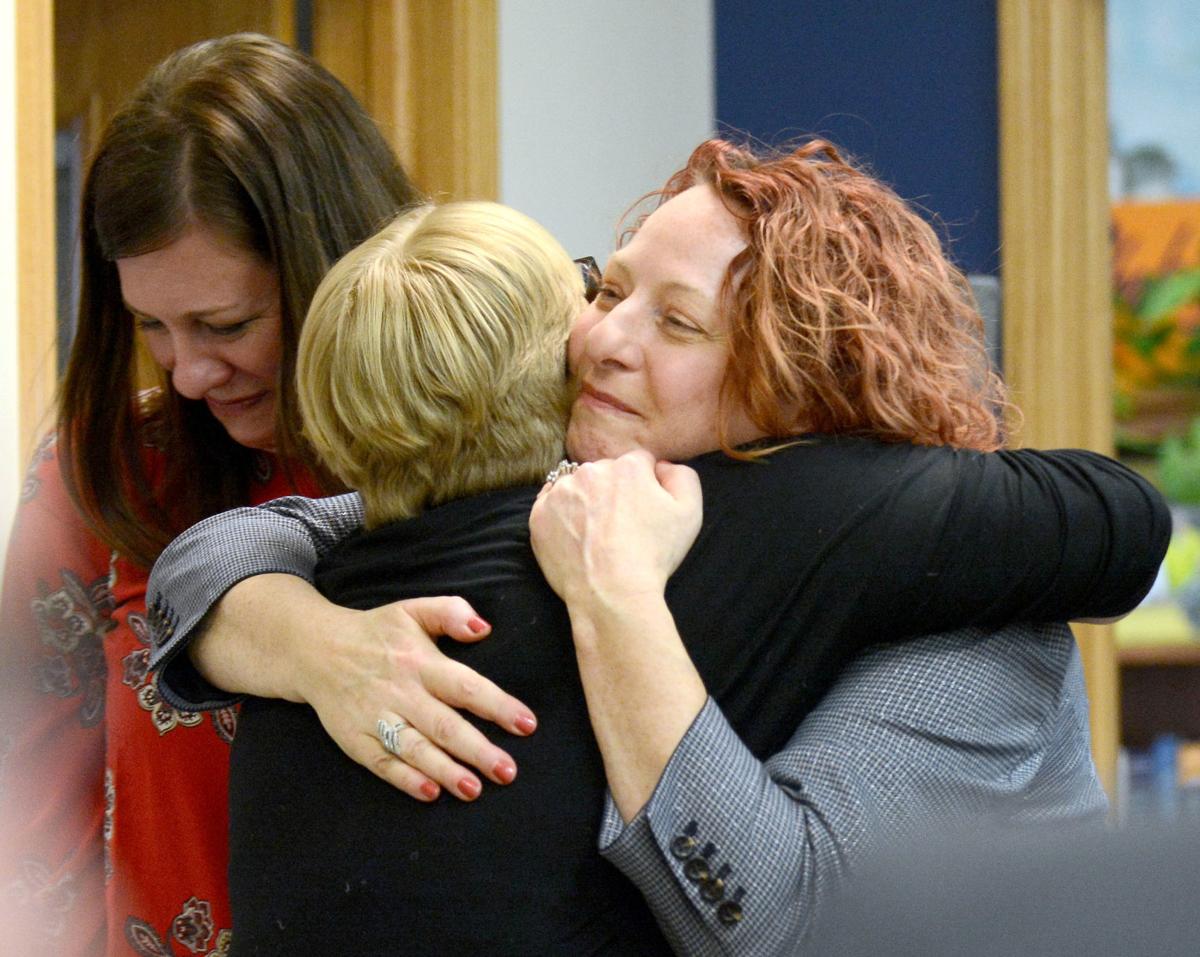 Three Baraboo educators received recognition and funding for their schools last week through the annual Herb Kohl Educational Foundation awards.
The foundation named 304 recipients this year, including 100 teachers, 16 principals and 188 students. Among those are Baraboo High School computer science teacher Dan Rhode, BHS science teacher Michelle Bartman and Gordon L. Willson Elementary School Principal Amy Fassbender.
"This is exciting news," Baraboo District Administrator Lori Mueller said at Monday's school board meeting, where all three recipients were recognized. Several Willson staff members attended in support of Fassbender, cheering her on.
"There's no way that I'd be here without my staff," Fassbender said, her voice breaking with emotion. "I am so fortunate to work with so many incredible teachers, assistants, custodians, lunchroom staff, other administrators.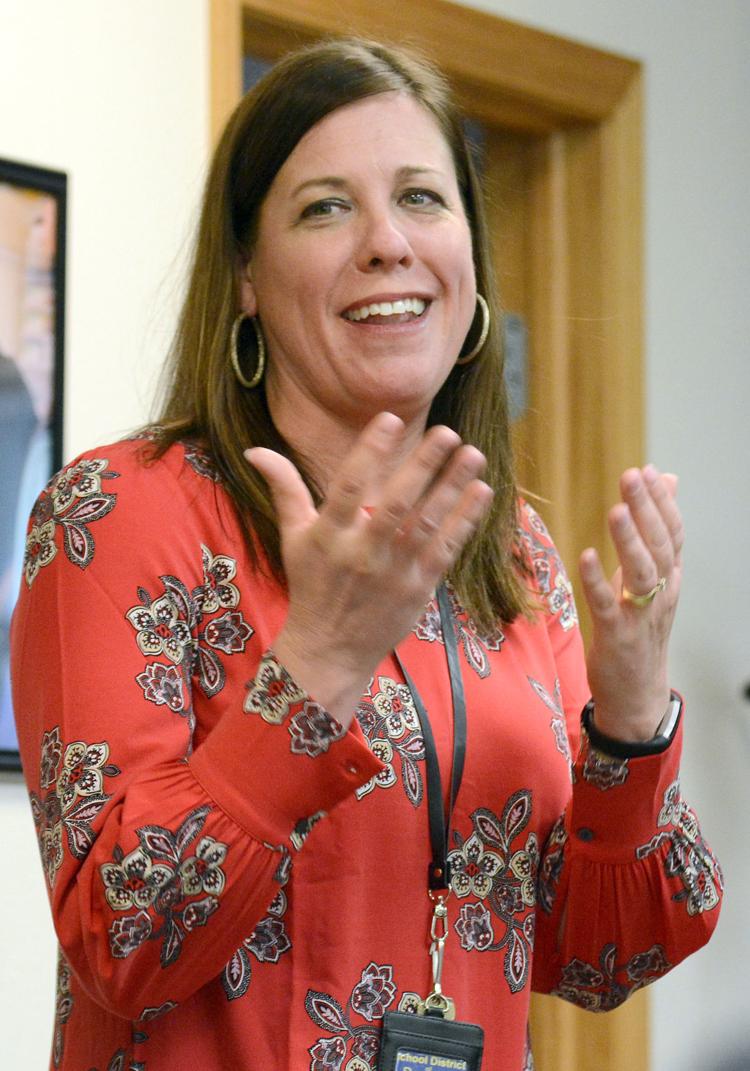 "I wanted to be a teacher at the age of 3 to impact student learning. I started with 21 students and now I have 344 on top of staff," she said. "They inspire me to just try hard and I want to make them proud."
Fassbender received a Principal Leadership Award, which goes to principals who set "high standards for instruction, achievement and character" and who create a positive school climate, according to a Kohl Foundation news release.
Educators awarded the Teacher Fellowship, such as Rhode and Bartman, are chosen "for their superior ability to inspire a love of learning in their students, their ability to motivate others, and their leadership and service within and outside the classroom," the release stated. Those winners are then automatic candidates for the Wisconsin Teacher of the Year program.
Rhode thanked the board and administrators for recruiting him after he changed careers.
"I'd like to thank all of Baraboo for taking a chance on me," he said.
Bartman also noted her gratitude to the board for supporting teachers, as well as to the science department.
"What I've been amazed at in Baraboo is the opportunity for professional development and constantly moving forward," Bartman said. "You guys have done so much for us to be able to do everything we do and to make it better and to keep working towards making it better."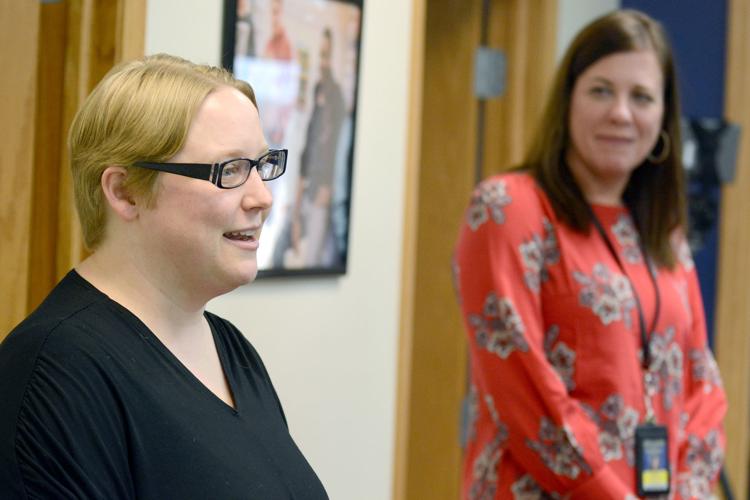 Each recipient gets $6,000 plus a matching grant for their school — for a total of $36,000 for Baraboo's honorees.
Also through the Kohl Foundation, Sauk Prairie High School student Cydni Wolff won a $10,000 initiative scholarship.
Last year, Willson kindergarten teacher Elizabeth Gulden and Al Behrman Elementary School Principal John Blosenski each won Kohl Foundation awards. Gulden went on to be named Wisconsin Elementary Teacher of the Year for 2019.
During the meeting Monday, the Baraboo School Board also:
Approved an overnight trip from April 7-9 for BHS students in Future Business Leaders of America to attend the state conference in Green Bay. Business education teacher Greg Manson said he expects 28 students, who qualified for state, to attend.
Authorized a field trip for about 45 BHS physics students to go to Six Flags Great America in Gurnee, Illinois, on May 22.
Board member Gary Cummings was absent from the meeting.
Follow Susan Endres on Twitter @EndresSusan or call her at 745-3506.
Be the first to know
Get local news delivered to your inbox!