Some area school districts require teachers and other employees to pay higher-than-average percentages of their health insurance premiums but compare favorably to other districts as well as the private sector when analyzing more meaningful data, school leaders say.
School districts in Wisconsin require teachers to pay an average of 12 percent of their total health insurance premiums, the Wisconsin State Journal reported earlier this month. New data from the state Department of Administration show that school districts of Portage and Baraboo rank fifth (22.5 percent) and ninth (20 percent), respectively, in the state for monthly employee premium contributions to individual plans out of 422 public school districts.
Employees in these same districts also make higher-than-average monthly percentage contributions to their family plans, with Baraboo ranking ninth in the state at 20 percent and Portage 29th at 17.2 percent.
The Madison Metropolitan School District, by comparison, ranks much lower at 3 percent in total employee contributions.
Employee premium contributions for individual and family plans in the Beaver Dam Unified School District were flipped in state data, Superintendent Mark DiStefano said, but the district still sits higher than the state average at about 15 percent and 18.5 percent, respectively.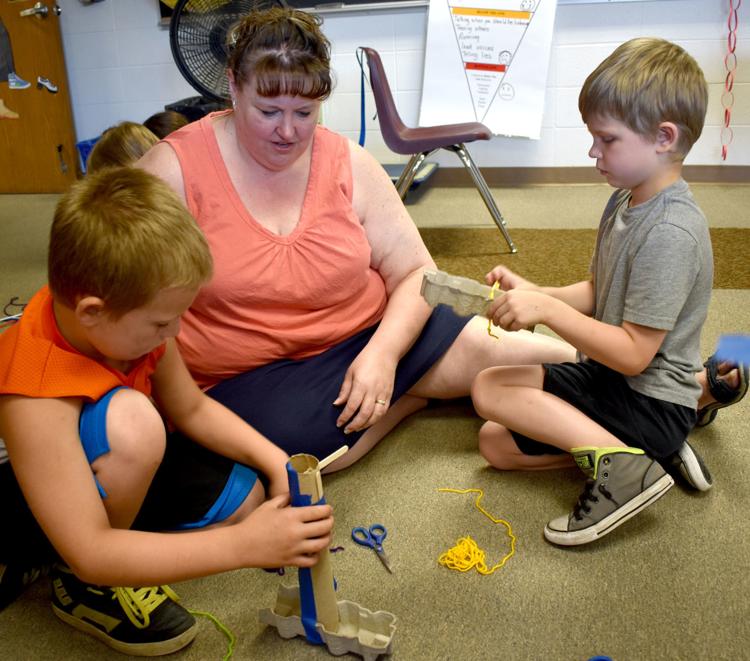 Premium percentages, when taken on their own, are misleading, said Portage Superintendent Margaret Rudolph and Business Director Peter Hibner, who first pointed out how Portage's total monthly premium cost in family plans overall — $1,299 — actually ranks among the best in the state.
"Almost 400 districts pay more than us" for family plans, Rudolph said.
Portage employees contribute $291 monthly in family plan premiums — a figure that ranks highly in the state but does not factor the district's monthly contribution of $416 to employee Health Savings Accounts, administrators said.
Noted Hibner, "We've been able to control our total cost by adding co-pays, changing our deductibles, moving to an HRA (Health Reimbursement Arrangement) and then more recently moving to an HSA," among other maneuverings intended to keep costs as low as possible each year. In recent years, "health insurance costs became so much more for everyone, but we work with our employees to review our plan and make changes," Hibner added.
'Nothing to do with Act 10'
One of the key components of Act 10, Gov. Scott Walker's 2011 bill that sharply curtailed most public employees' collective bargaining rights, was a requirement that public employees pay at least 12.6 percent of their health insurance premiums. But determining the cause of increasing costs is not so cut and dried, leaders say.
"To me, the most important thing to know about health insurance has nothing to do with Act 10 — it's just that premiums went up astronomically," said Baraboo School Board President Kevin Vodak. Following Act 10, school districts were able to put insurance out for bids, and in Baraboo that resulted in immediate savings for the district.
"But the problem now is national," Vodak said. "Everybody has had to step outside box and re-examine how insurance is being dealt with," this being especially true as it relates to higher deductibles, where Baraboo currently sits at the top of the state at $7,150 for single plans and $14,300 for family, according to the state data. Baraboo's total monthly premium cost for family plans overall is $1,627 and its employees contribute $325 of that. The district does not offer HSA plans.
Baraboo officials in the spring looked at no less than 14 health insurance models, said Vodak, who has reached the conclusion there simply isn't enough competition in the health insurance marketplace. Officials at one time considered providers who would require employees to travel to cities like Madison or Sauk City for health care, for example, "but we've had enough market-driven turmoil in the past 10 to 20 years," and officials wished to avoid situations where employees needed to change doctors, Vodak said.
Baraboo officials had looked to the private sector when determining its 20 percent employee contribution figure, which was "the absolute best we could find in the private sector," Vodak added.
Twenty percent, Vodak said, "seems to be the norm" outside of school districts.
Rusch Elementary School interventionist and summer school teacher Christie Robinson agreed insurance companies hold all or most of the cards in America's health care system and this has resulted in "skyrocketing rates." Health insurance companies seemingly own "all of the doctors, the patients and even the drugs," she said.
Her health insurance costs improved dramatically when she came to Portage three years ago from a Minnesota charter school, where she paid $1,000 per month in premiums on top of a $6,000 deductible in her family plan.
"My costs in Portage went way down" because the district covers most of her premium, she said.
Family costs drop
DiStefano said Act 10 created an opportunity for school districts to make a move on insurance premiums without negotiations, and like Hibner and Vodak, he does not see a clear correlation between insurances costs and Act 10. In Beaver Dam, premium contributions for family plans were once as high as 20 percent, he said, but they have since come down and the district continues to keep costs as low as possible.
Beaver Dam's total monthly premium cost for family plans overall is $1,865 and employees there contribute $345, according to the state data. Deductibles are $1,250 and $2,500 for single and family plans, respectively. It contributes $83 to the HSA family plan.
"We made a conservative effort to bring the premium share back down for the family group," DiStefano said.
Regardless of who or what is to blame for high costs, "Nobody had any idea health insurance premiums would be as high as they are today," Hibner said. "And as a result we got into a situation where employees started to share in that burden. So we look at this and say, 'Are there ways to modify our plans to try to minimize that burden?'"
Premiums in Portage would be even higher if not for high deductibles of $3,000 in individual plans and $6,000 in family plans, up from $1,000 and $2,000 in 2016, Hibner said. Next school year, Portage is actually looking at an 8 percent increase in premiums as it finalizes new rates with Dean Health Insurance — new rates that would start in October — but the district is going to pay the entire difference for employees, Hibner said, which means the overall percentage they pay in premiums should go down at least slightly.
"High deductibles might shock some people," Hibner said, but just like premium percentages, they don't tell the whole story. "A lot of people don't understand this because they remember years back when districts paid the whole premium and deductibles were $100.
"But things have changed. People know it's changed (in other places), but they maybe don't realize it's changed for schools, too."
Also relevant to health coverage costs is how Portage starts new teachers at $40,000 — one of the best starting salaries among the 16 schools belonging to the Badger Conference, Hibner said — as well as how the district compares favorably to other schools in dental and retirement.
Consistent support from the community, especially when it comes to the approval of operational referendums, also plays a big role in what Portage is able to offer its employees.
"I think there are still good benefits for teachers," Hibner said of the big picture. "The Wisconsin Retirement System is still a great system, but there's been cost shifting that's (out of our control). When you look at state retirement, years back the employee didn't pay anything. Now they pay half of it."
Hibner said health insurance costs don't hinder schools in recruiting new teachers simply because new teachers didn't work in schools when the rates were much lower.
This new landscape matters more to current staff, Hibner said, affecting "their livelihood and their morale, and that's why it's really important to work with them" every year to minimize costs.
"We don't want to hit their take-home pay," Hibner said. "For the teachers who've been in the profession for a long time, they do have questions (about the higher costs), but our new teachers have nothing to compare it to."
Beaver Dam Daily Citizen reporter Terri Pederson contributed to this story.