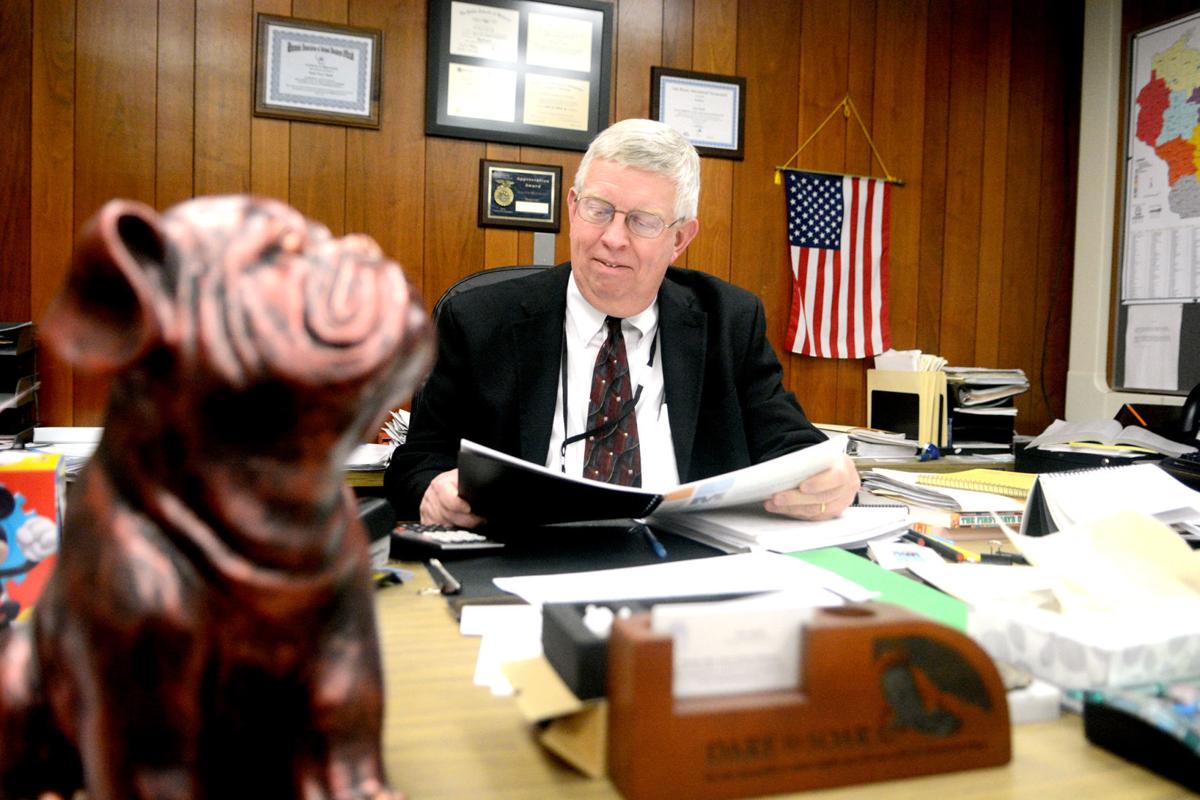 The Pardeeville School District's top administrator will stay in his post for another year at the school board's request, delaying his retirement until June 2021.
Superintendent Gus Knitt, 63, had been planning to retire at the end of this school year, considering that the district's largest projects, including the high school addition and auditorium construction, are done. He had started planning trips for July and August and looking into volunteer opportunities.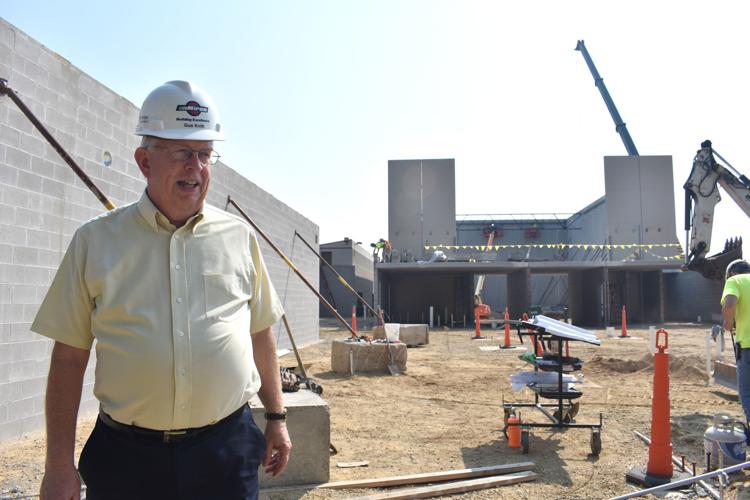 But last summer the school board asked if he'd stay an additional year. President Margo Pufahl said members made the request because the district had a new high school principal, had recently switched to a trimester schedule and was still seeing what it could do with the new auditorium.
"With his experience and the way he mentors people, we just felt that it would be a really good idea if he would agree to stay one more year, because he's really good and he's done a lot for this school system," Pufahl said, adding that she was sorry to hear he wanted to retire. "But we were really thrilled to talk him into one more year."
He agreed — not with the promise of more pay, but with the promise of extra time off. Pufahl said he negotiated to work half-days on Thursdays in July and August, amounting to less than five days of additional time off.
"For me, it was more important to keep the commitments I had made in anticipation (that) I was going to retire, and the board allowed me to do that," Knitt said.
By his last day, now planned for June 30, 2021, Knitt will have served as Pardeeville Area School District's superintendent for 13 years. He's approaching 42 years in education overall.
The board unanimously approved Knitt's extended contract, along with contracts with the district's three principals, after meeting in closed session Sept. 3, according to meeting minutes.
You have free articles remaining.
Pufahl said he got the same raise — roughly 2% — as the rest of the district's staff. According to the Wisconsin Department of Public Instruction, Knitt made $122,925 in salary and $41,536 in fringe benefits in 2018-19.
Knitt offered some advice for the school board: start discussions early about what members want to see in a new superintendent and what their vision is for the district's future.
Board members have almost 18 months — ample time, Knitt said — to make those decisions and discuss options with the community, but he said they may not be able to find a quality candidate if they don't begin the search by early next school year.
"I'm leaving. I know that. It doesn't hurt my feelings — you're not offending me by talking about who's going to replace me," Knitt said.
The board will likely start discussing the search process this summer and definitely by September, Pufahl said.
With a background in finance, Knitt said he excelled in financial stewardship as superintendent, "which is what the district needed when I got here." Now that Pardeeville is "in a good spot," the school board should consider hiring someone with a strength in curriculum, he said.
"I moved the district as best I could in those areas, but I think that someone who came in with a stronger curriculum background than what I have could move the district even more academically," he said. "We're doing a decent job academically, but personally I think we could do better."
As a member of the board that chose to hire Knitt more than a decade ago, Pufahl said he has exceeded her expectations.
"We couldn't be happier," she said of his performance. "He's a good guy. He has a heart for the students and what's good for the students and what's good for academics."
Knitt started out as a high school business teacher in Reedsville in 1979. Over the years, he served as business manager in three Wisconsin school districts and worked as a financial consultant for the state Department of Public Instruction. He spent seven years as superintendent of Marion School District before coming to Pardeeville in 2008.
"I have a lot of pride in this district, and I would like to make sure that this district continues to be a strong district. And I would like to see this district continue to grow and be better than what it is when I leave," Knitt said.
Follow Susan Endres on Twitter @EndresSusan or call her at 745-3506.