Roughly half of elementary students in the Portage Community School District performed below grade level on literacy assessments at the beginning of this school year, but administrators are optimistic about the progress they made in the first semester as schools were able to remain mostly open.
In September, less than half of students in first through fifth grade — including virtual students — were at or above grade level in literacy, according to data presented to the school board Monday. Those at or above grade level ranged from almost 42% (first grade) to just over 48% (second and third grade).
"Right now, we are in our winter testing window, and so we are very hopeful that we will see an increase in the number of students that are at or above grade level," said Salina Thistle, principal of Woodridge and Endeavor elementary schools. She added that those results will be presented to the board next month.
"Everybody's working really, really hard to try to make up for some of the losses that we may have had from the spring," she said.
Students fared better in math with a range between 54% (fourth grade) and 64% (fifth grade) at or above grade level at the start of this year. Kindergarteners and first-graders are not included, as they weren't assessed until mid-year.
John Muir Elementary School Principal Jennifer Garrigan said fall assessments in the 2019-20 school year showed a range between 50-66% at or above grade level. Even though this year's fall numbers are similar, Garrigan said it will be important to see how this year's mid-year assessment data compares to last.
"What it's going to look like as we move on through that continuum is what we were really concerned about," she said.
Garrigan, Thistle, Rusch/Lewiston Principal Angela Gulrud and elementary Teaching and Learning Director Nikki Schoenborn presented an update and school goals for this year at Monday's school board meeting. They typically would present their goals early in the first semester but administrators pushed it back due to changes caused by the coronavirus pandemic.
"When we in August got together to really think about our year and think about goals and what instruction was going to look like, our goal was to just make it through the month of September," Schoenborn said. "… Well, it is Jan. 11 and we are proud to say that our elementary kids are still in the building, and they have been in the building for five days a week."
She said school staff are "super, super proud" of that fact, because some other elementary schools in the area have not been in person five days a week. At least 28 elementary students switched from virtual to in-person learning for the second semester, allowing one virtual staff member also to shift back in person, according to District Administrator Josh Sween. He said there hasn't been significant change among middle and high school students.
In previous years, school leaders would present assessment data by building, Sween said, but this year they decided to look at it district-wide and work on consistent, district-wide actions to accomplish their goals.
"Philosophically, we want to move forward as a full district and not pit building against building," Sween said. "... It really took off last spring when we got a chance to do a lot of our meetings through Zoom, so first-grade teachers across the district got more of a chance to meet together than they ever would before, and we're just continuing to do that as we move forward."
Elementary administrators chose to keep their first goal the same as other years: For every student to make at least one year of growth in reading and math. They said the district has been taking steps to meet that goal, such as increasing guided reading instruction, providing students with one-on-one or small-group instruction and having weekly meetings for teachers to collaborate on how to improve.
"We also saw that we had some students that really needed some more foundational work, and so we did a lot of re-teaching of our foundational skills," Garrigan said. She noted the district implemented a new math intervention program this year to help students who needed even more attention.
The second goal — to increase positive behaviors — has already shown progress. Concerned about the effect of extended time isolated and out of school last spring and summer, Gulrud said teachers focused on social-emotional needs at the beginning of the year. They also had to teach students new health and safety protocols, which Gulrud said students follow well because they're happy to be in school again.
"This has resulted in a reduction in our office referrals and a reduction in our suspensions, and so we hope with this increase in positive behaviors that we're going to be able to attain the learning goals that we're shooting for," Gulrud said.
The third goal focuses on providing staff with professional development. Schoenborn said the district started the year by training teachers and other staff members how to use the virtual tools they would need if the district had to switch to all virtual learning again. All teachers are now using Google Classroom, whether they're teaching in person or virtually, she said.
Board Vice President Chad Edwards was absent Monday. Member Mark Fahey participated virtually.
Fave 5: Reporter Susan Endres shares her top stories of 2020
We reporters at Capital Newspapers have been asked to share our five favorite, most memorable or otherwise noteworthy stories from 2020, a year I think many of us would prefer to forget. As tempting as it was to choose only stories from the before (COVID) times, I compiled a list spanning the year that ranges from education in Baraboo and Portage to the local impacts of the coronavirus pandemic. This year has been nothing if not historic.
And yes, of course I chose more than five. I wouldn't be Susan Endres if I was decisive. 
We've seen dramatic changes to our daily lives, but through it all, we continue to report on the important happenings in our community and hold the powerful to account.
Here's hoping for a better 2021.
Portage School Board meeting, Oct. 12, 2020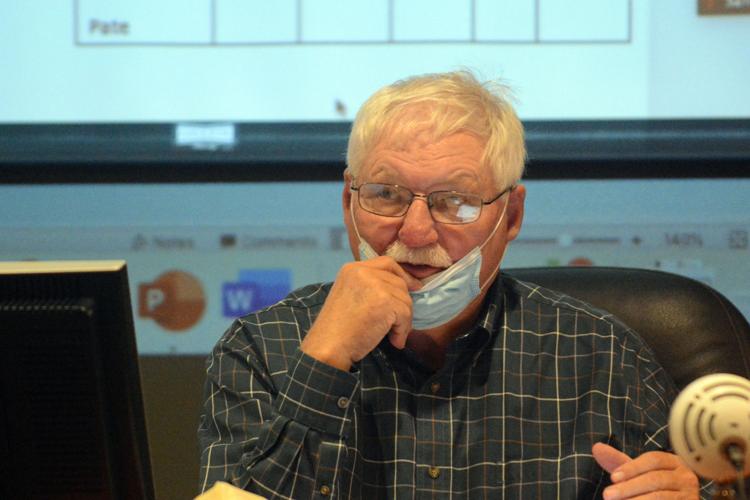 Portage School Board meeting, Oct. 12, 2020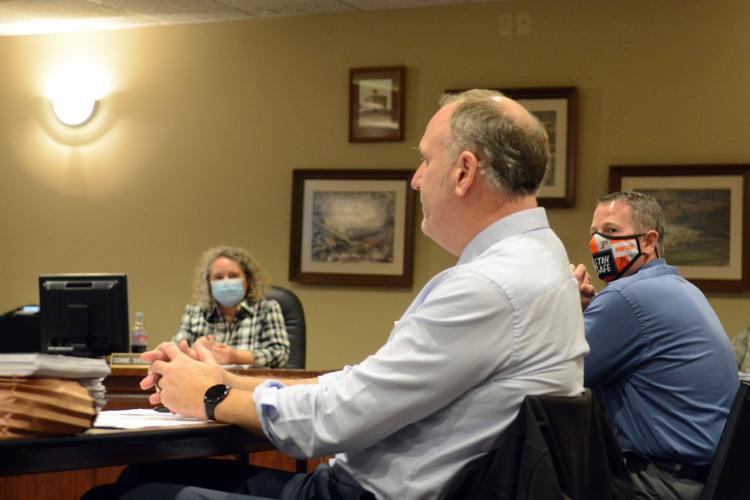 Portage School Board meeting, Oct. 12, 2020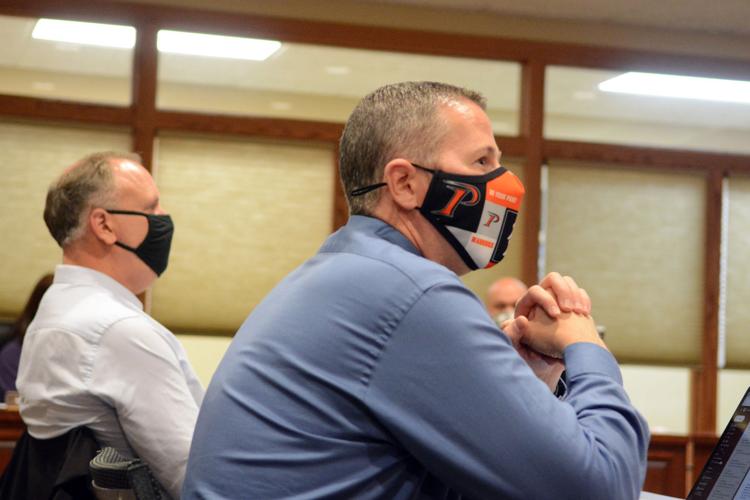 Portage School Board meeting, Oct. 12, 2020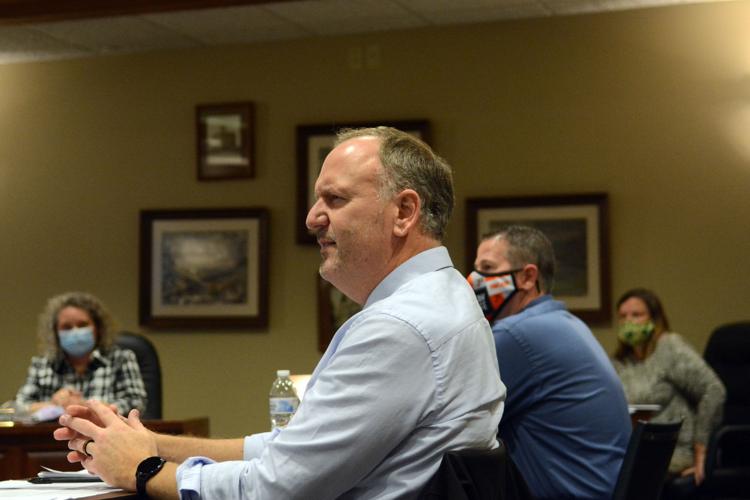 Portage School Board meeting, Oct. 12, 2020
Portage School Board meeting, Oct. 12, 2020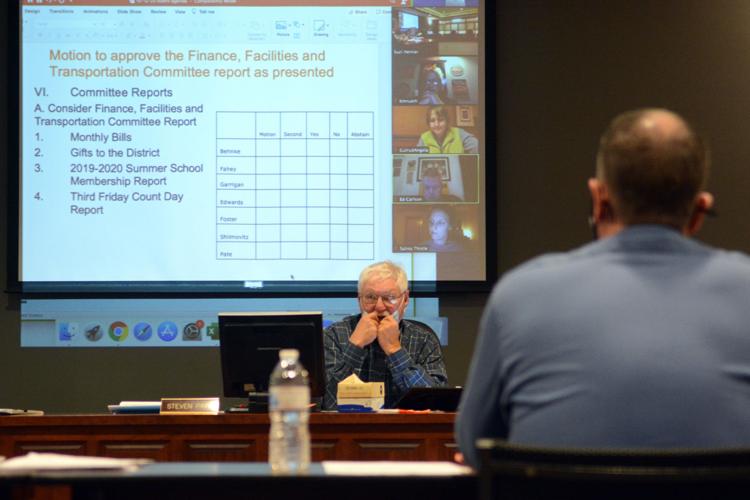 Portage School Board meeting, Oct. 12, 2020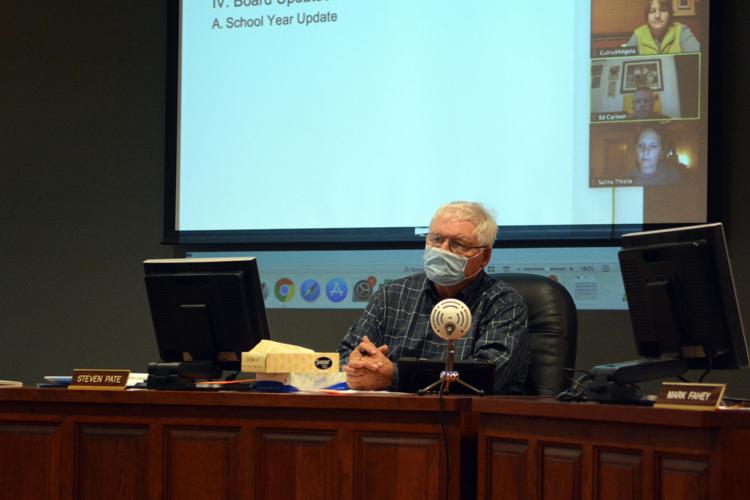 Follow Susan Endres on Twitter @EndresSusan or call her at 745-3506.