On every school day, Lorisa Harvey steps past the mural she helped create as a student of Portage High School 20 years ago.
It's about 8 feet wide and 20 feet tall, she estimated, and it is located on the wall of the school's stairway that leads to the art room, where Harvey now teaches art. It depicts students of all backgrounds.
Harvey — a 2001 PHS graduate — completed it with her peers when she served as the president of the school's art club. Her feelings about it today have proven useful as several of her own art club students work on a new mural project — this one located in a backside hallway of The Mercantile in downtown Portage. It depicts familiar outdoor scenery, including farmland, the woods, prairie, the Wisconsin River and marshland.
"I tell my students it's cool to see what you did when you were young and how you made your mark on your hometown," said Harvey, who's in her first year teaching at the school.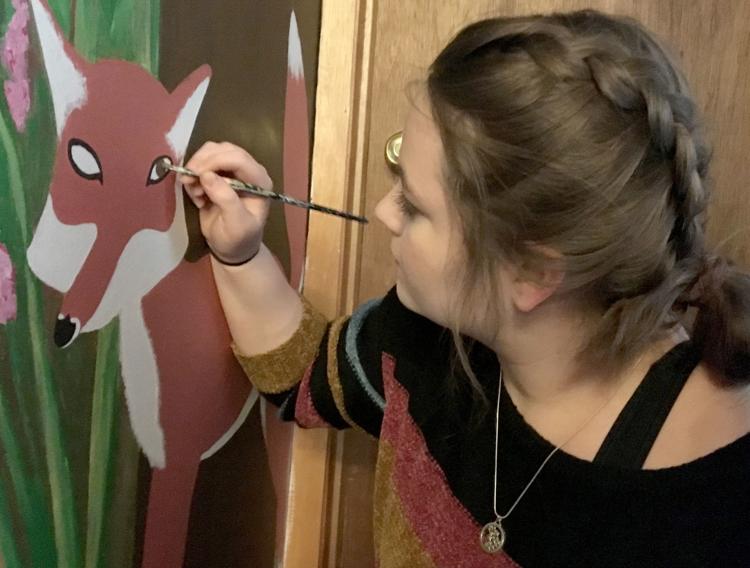 "They can point this out to their kids later on and say, 'Hey, I had a hand in this.'"
In exchange for painting the mural, Tracy Cooper and Olivia Stefonek of BonBon and Bordeaux will pay for the art club students' field trip to the Milwaukee Art Museum in the spring.
"It is a really long, boring hallway and we thought this would be really neat," said Cooper, who expects the project to take at least a couple of years due to the size of the hallway.
The first section of the mural is nearly completed and covers two panels, each about 6 feet long and 8 feet high, Harvey estimated. Since December, students have been working on it for about four hours every Saturday.
"I was pretty enthused by the idea of leaving my mark on Portage, especially since I'm a senior," said Kim Krueger, the school's art club president. Krueger was in charge of "organizing the masses" and making sure student ideas were put to paper and then to the wall, she said. Her favorite part of the project, so far, is the fox students painted, funny to her because it looks like it's peeking out at you from the wall.
"You don't really see it unless you look closely," she said.
Krueger devoted much of her time to a series of trees in the mural, including maple, birch, ironwood and spruce trees. While painting them, she thought about the time she'd spent wandering in the Wisconsin woods whenever she stayed at her grandparents' house.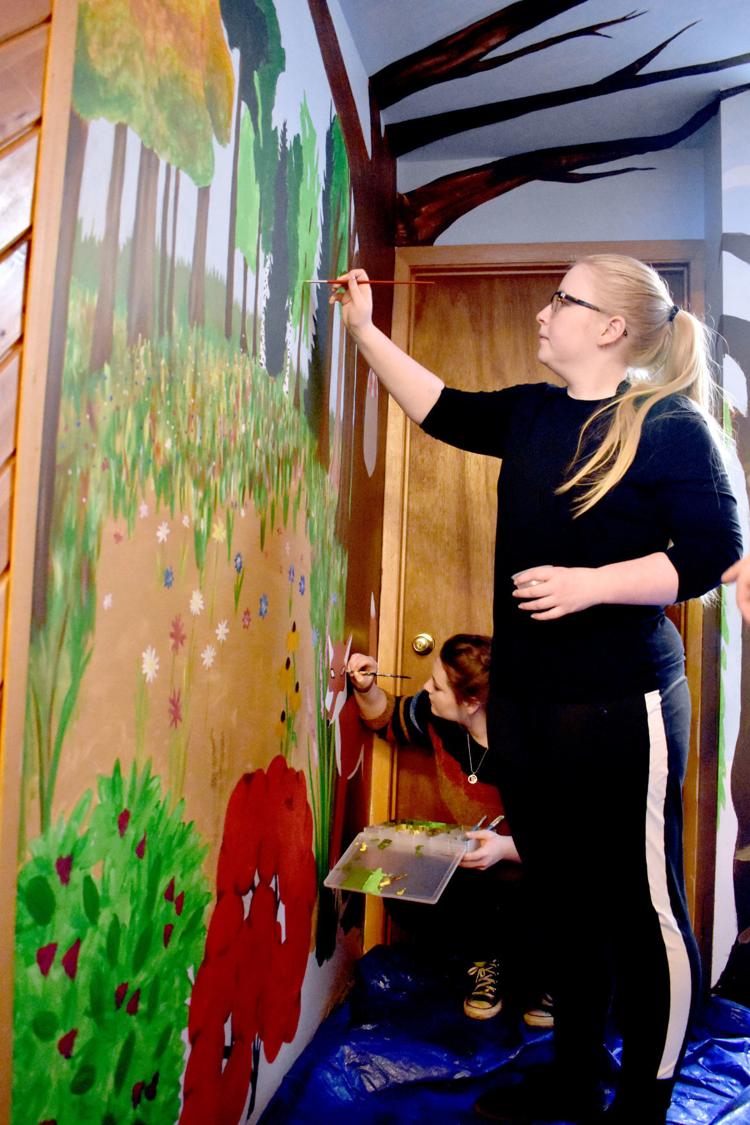 "We try to make everything exact to nature," Krueger said of her trees. "We want people to think, 'Hey, that looks like the birch tree in my backyard.' We didn't want them to look like average trees."
Senior Calista Scott is painting the scenery of Pauquette Park, right down to the rock she said is located next a big tree that leans over the water.
"It's cool to paint something I used as a kid — a place I went to a lot as a kid and then later in life with my friends, all the time," she said.
Scott is a volunteer zookeeper at Ochsner Park Zoo in Baraboo and she plans to major in biology and continue working with animals for her career, which is relevant to how she thinks about the mural.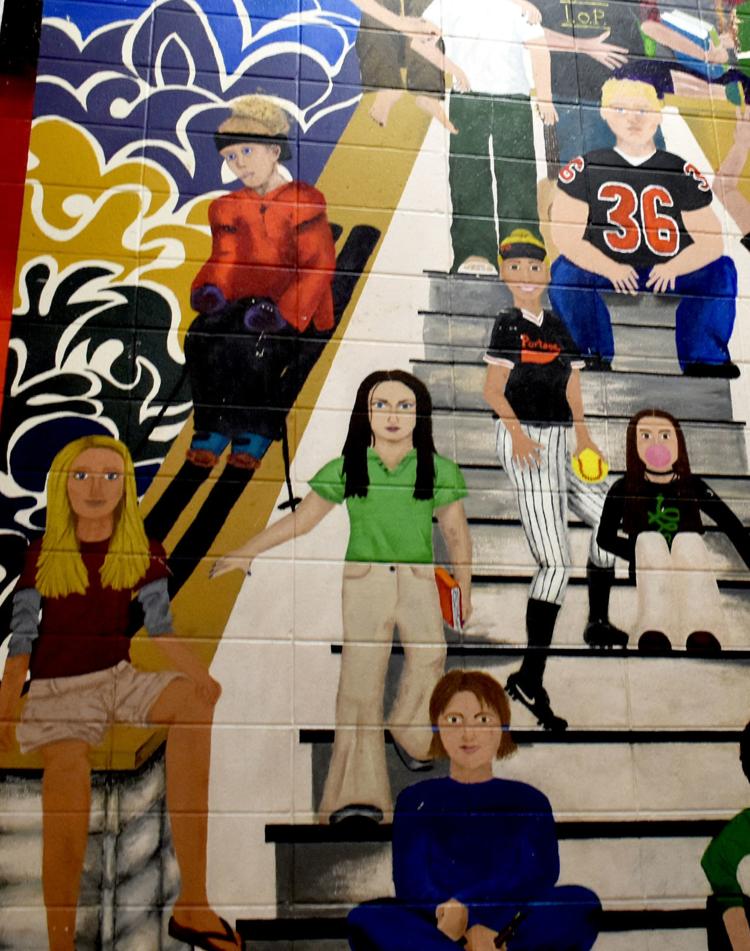 "I don't want these animals to look cute or cartoony," she said. "We want all of it to be realistic. We want it to be Wisconsin. It's a challenge, but we're doing a good job so far."
Both Scott and Krueger have been surprised by how much preparation is needed for a mural, comparing it to the much smaller-scale projects they'd been used to. They said the most valuable part of the project is planning it with students they'd never worked with before, the mural requiring frequent communication because one seemingly minor detail of the mural could clash with its other features.
"It's amazing to see it all come together," Scott said.