The Baraboo School District could be facing a budget deficit as high as $1.87 million next year if the state doesn't increase school funding in its 2021-23 budget, Business Director Yvette Updike told the school board Monday.
"This is a worst-case scenario, so please keep that in mind, because this figure does not calculate any of those (proposed) revenue options ... from either the state or from the governor's side of it," Updike said during her presentation on the district's preliminary 2021-22 budget.
She projected that total expenditures will rise by almost $2 million, or 3.7%, compared to last year, reaching $44.6 million while revenues are expected to drop slightly to $42.7 million. This year's balanced budget, finalized in October, totals almost $43 million.
In addition to not including Gov. Tony Evers' proposed increase of about $1.6 billion in state funding for schools, Updike said her projections didn't reflect any new needs the district may have. Expenditures were based solely on what it would cost to continue current operations, she said, including a 1.23% increase in teacher compensation, a projected 5% increase in health insurance costs and a 1.4% rise in transportation costs per the district's existing bus contract.
"The worst-case scenario isn't good, but it's a lot better than I thought it would be," said Mike Kohlman, vice president of the school board.
Updike is expecting the district to have almost 2,800 students next year, eight fewer than this year. District membership, which is enrollment adjusted for part-time students and other factors, is the basis for state aid.
State budget effect
Updike laid out Evers' and the Wisconsin Department of Public Instruction's proposed increases in school revenues, but said their uncertainty in making it into the state's final biennial budget. The state Legislature gets to work on it next, and Republican leaders have indicated they intend to reject several of Evers' proposals, according to the State Journal. Once the state Assembly and Senate pass their own versions, their finalized budget bill goes back to the governor, who can veto it or make line-item changes.
Evers' budget would increase school districts' state-mandated limit on revenues by $200 per district member — a figure based on full-time enrollment — in 2022 and $204 per member in 2023, which would allow districts to levy more in local property taxes. He also proposed increasing general aid, including per-pupil payments, additional funding for low-income students and two-thirds reimbursement of districts' special education costs, Updike said. Funding for mental health services, students learning the English language and other categorical aids would also rise.
Some proposals are designed to limit the impact of the pandemic on schools, Updike said, such as by allowing them to use their 2019 pupil count when determining revenue limits if they lost students in 2020 and counting 4K students as full-time rather than part-time.
The DPI proposed similar increases, according to Updike's presentation.
"Overall there's a lot of moving pieces, obviously, right now," Updike said, "and I think the biggest factor is our state biennial budget is not set, so that keeps changing daily."
Despite the uncertainty, the Baraboo School Board will need to approve a preliminary budget in June per state law, even if the state hasn't finalized its own.
Board President Kevin Vodak asked what the district will do if the state budget isn't done before then. Updike said she expects to have a better idea of what the final numbers will look like, even if they aren't finalized.
"It wouldn't be the first time Wisconsin school districts are waiting until October to know what their budget is," District Administrator Lori Mueller said.
Federal relief funds
The district does know what it's allocation will be from the second Elementary and Secondary School Emergency Education Relief Fund (ESSER II), though Updike didn't include it in the budget projections. Baraboo will get almost $1.7 million in federal money to help with coronavirus-related expenses from July of this year through Sept. 30, 2023. Updike said that program will work similarly to the CARES Act, which provided nearly $470,000 in relief funding to Baraboo and another $423,000 in grant funding, according to the DPI.
Baraboo won't get anything from the Coronavirus Response and Relief Supplemental Appropriations Act because it doesn't meet certain stipulations in the measure, Updike said. The CRRSA allocates the remaining 10% of the state's ESSER II funds to make sure all districts receive at least $395 per pupil, though the final funding is affected by in-person instructional hours.
Vodak and Kohlman expressed surprise that Baraboo, which has offered in-person classes for most of the school year, wasn't eligible.
"Because everything up until tonight, I couldn't imagine we wouldn't get it," Vodak said.
According to the DPI, the only districts near Baraboo eligible for the supplemental funds are Sauk Prairie and Lodi. Area districts' allocations are:
Sauk Prairie School District: $920,638 for ESSER II and $151,787 for CRRSA
Lodi School District: $384,718 (ESSER II), $201,067 (CRRSA)
Reedsburg School District: $1,443,035 (ESSER II)
Wisconsin Dells School District: $984,950 (ESSER II)
Portage Community School District: $1,002,804 (ESSER II)
Pardeeville Area School District: $439,970 (ESSER II)
Baraboo School Board meeting, April 27, 2020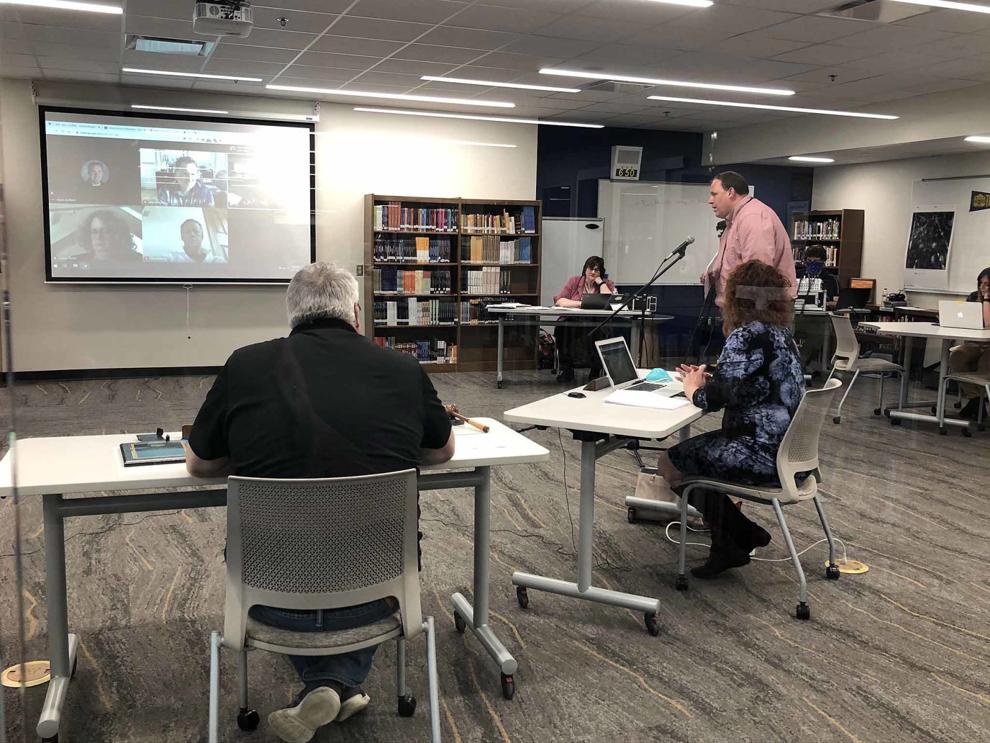 Baraboo School Board meeting, April 27, 2020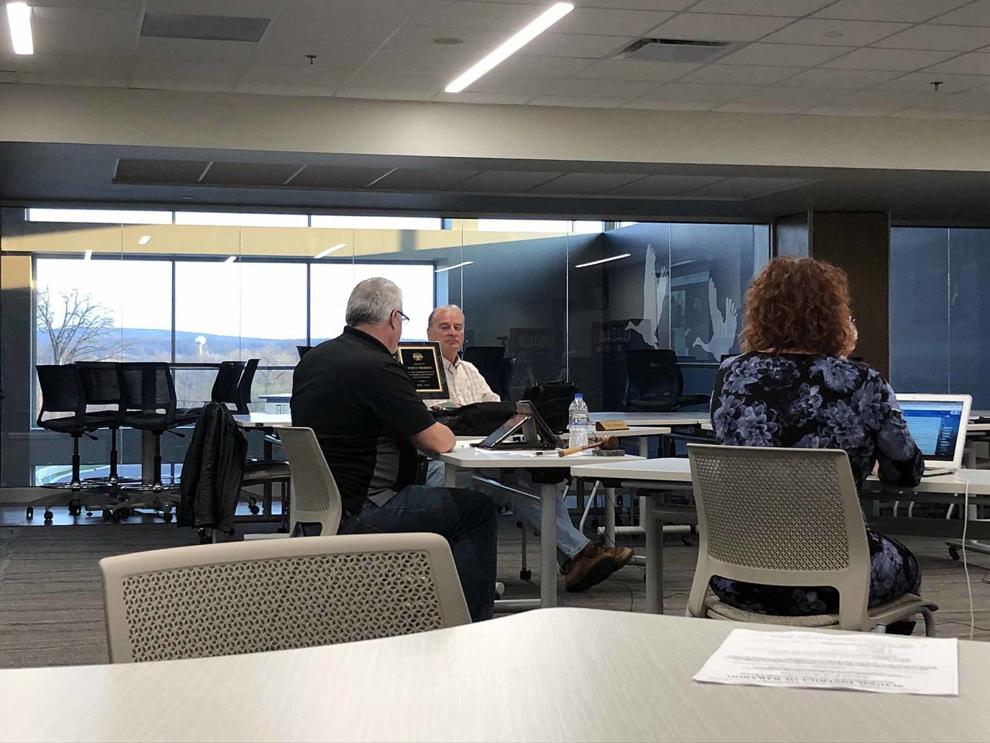 042920-bara-news-school-09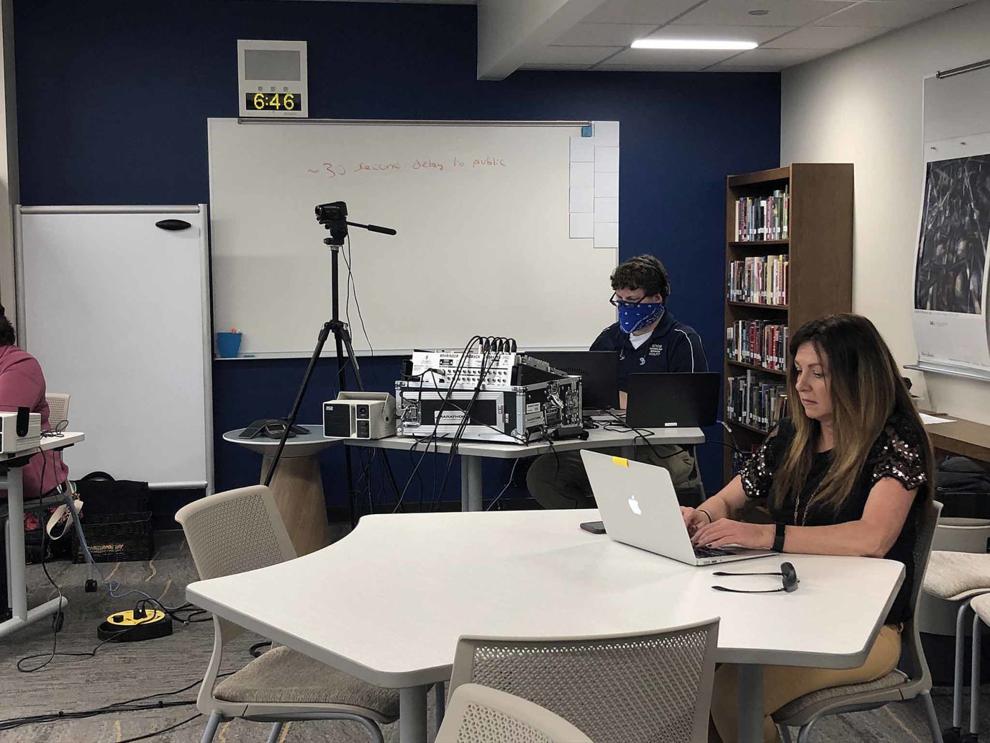 Baraboo School Board meeting, April 27, 2020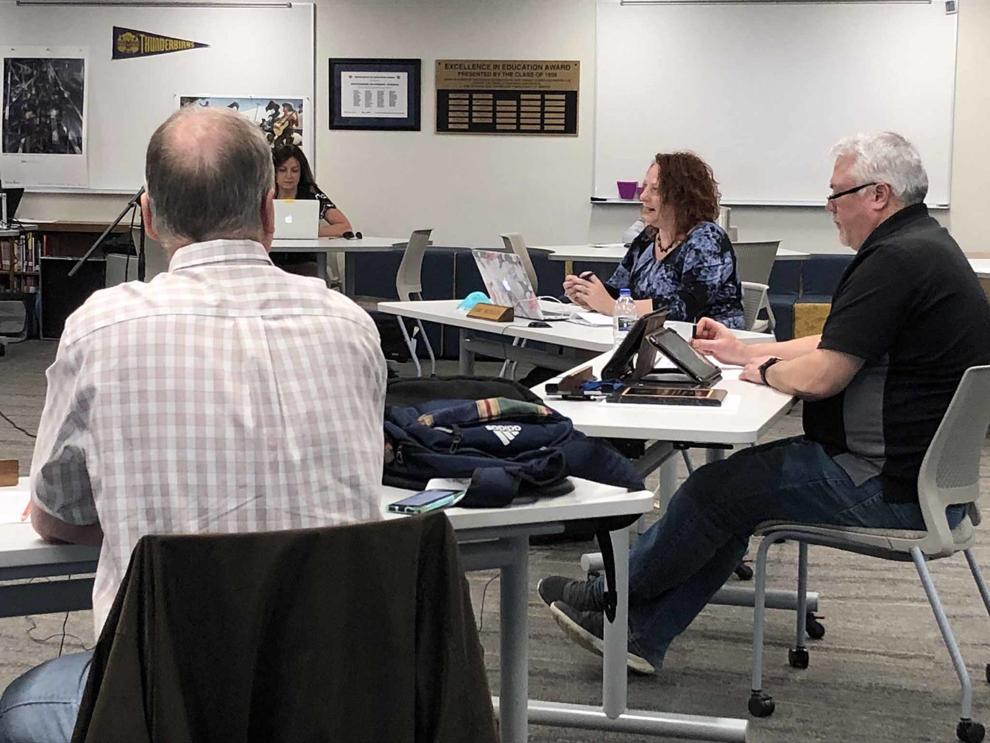 042920-bara-news-school-11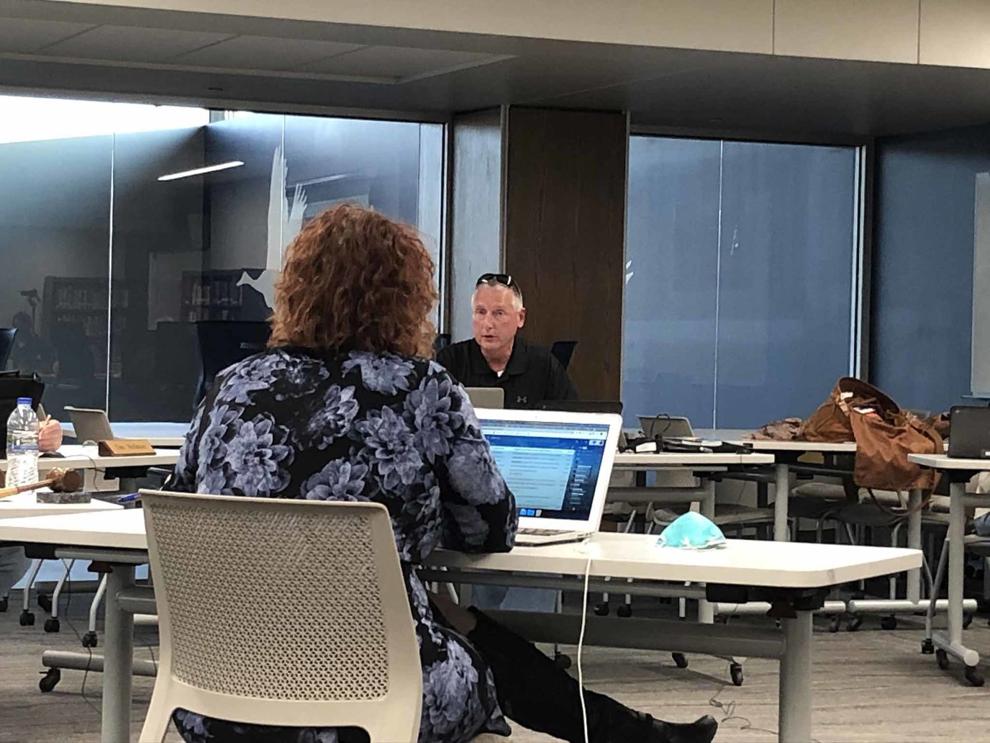 Baraboo School Board meeting, April 27, 2020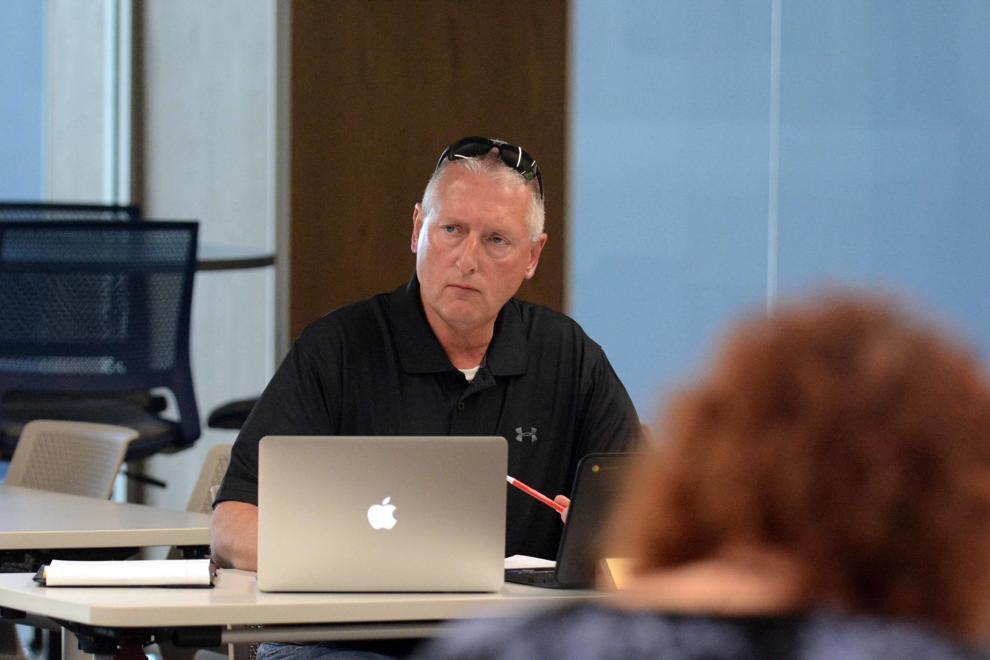 Baraboo School Board meeting, April 27, 2020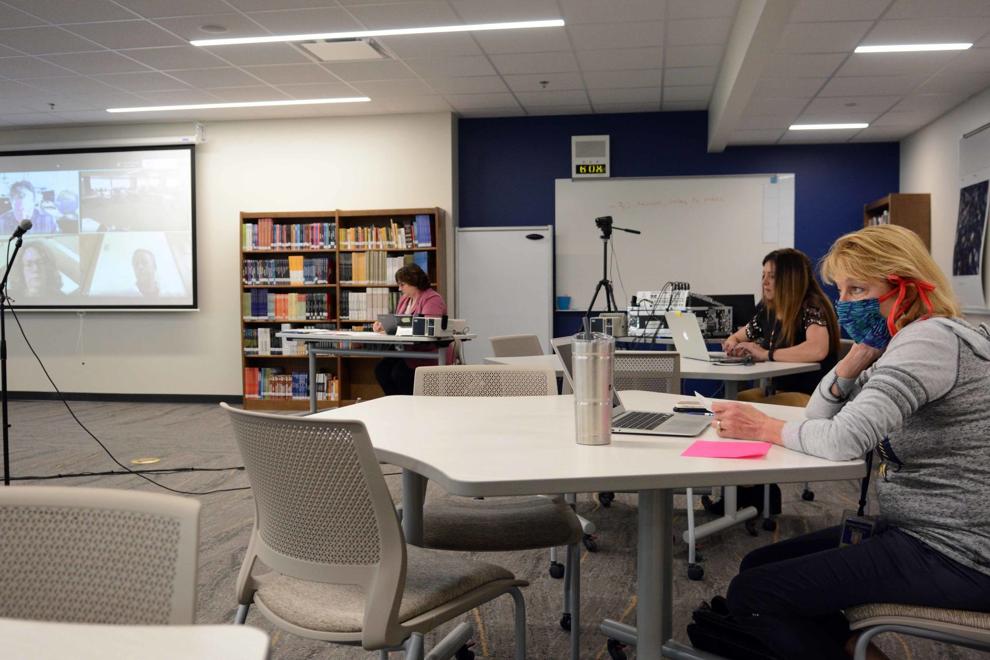 Baraboo School Board meeting, April 27, 2020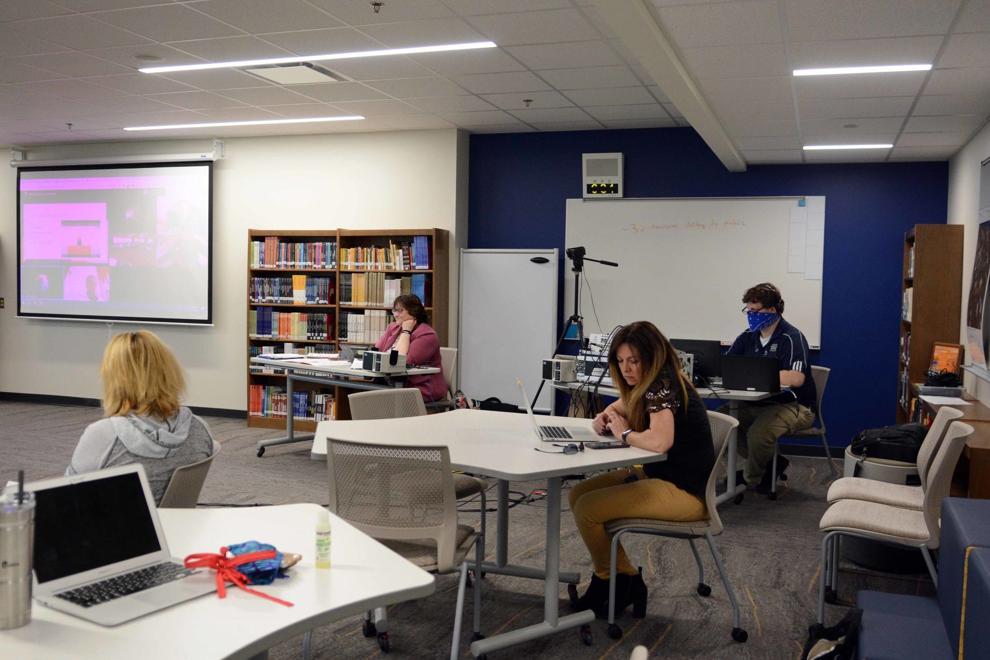 Baraboo School Board meeting, April 27, 2020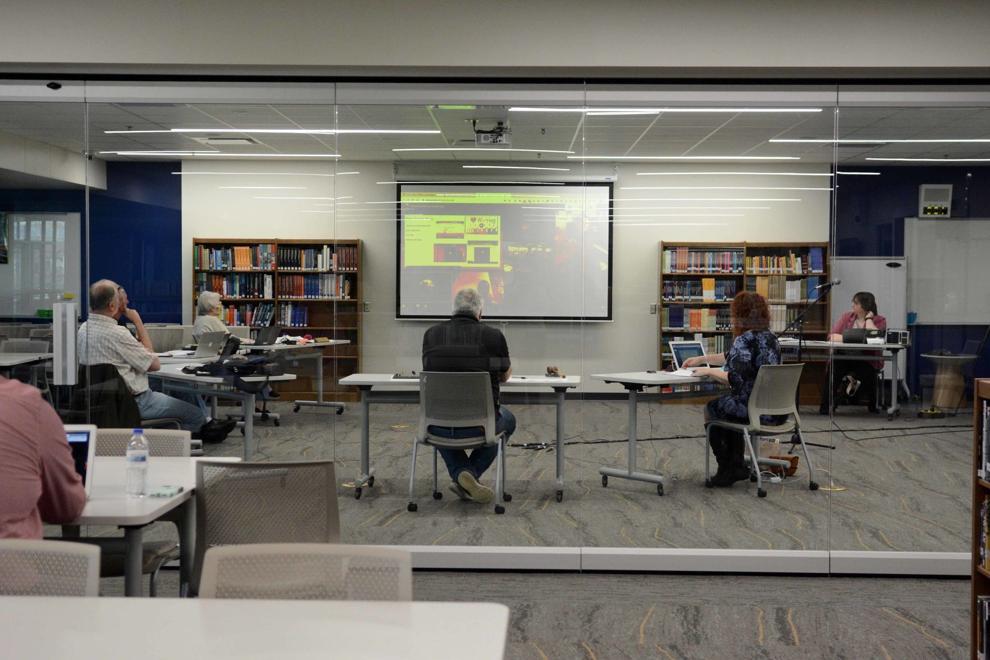 Baraboo School Board meeting, April 27, 2020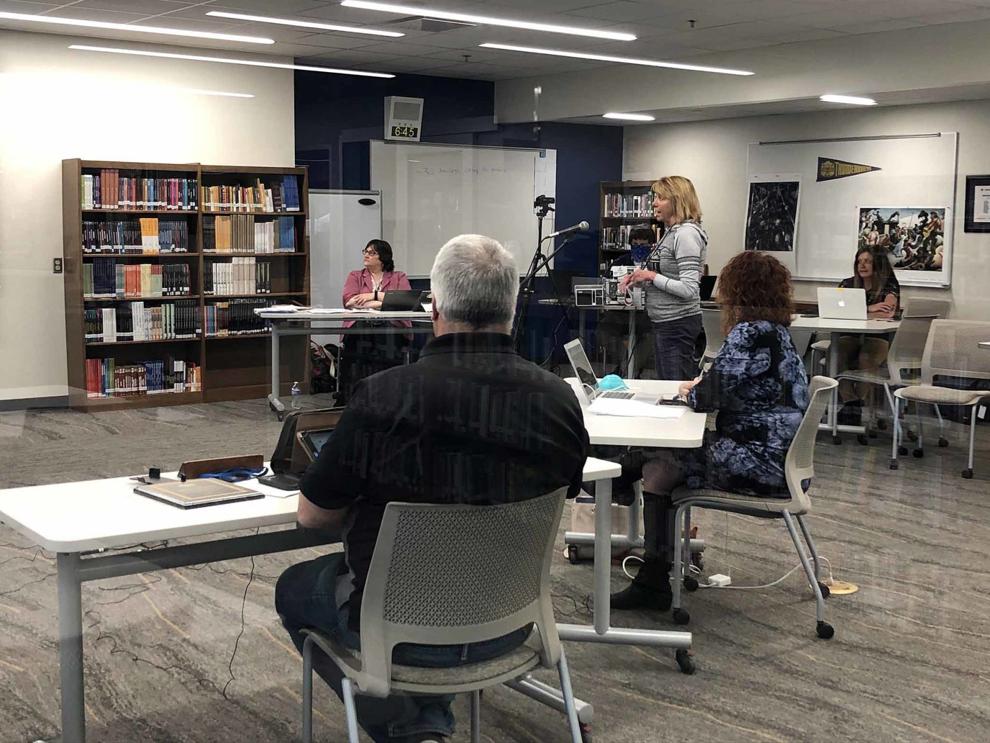 Baraboo School Board meeting, April 27, 2020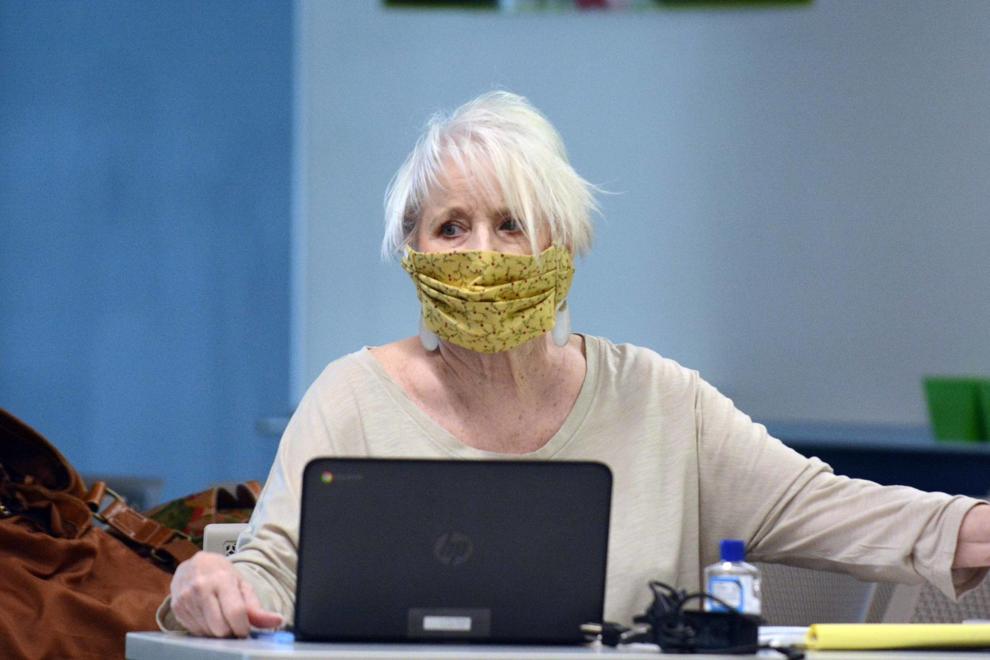 Baraboo School Board meeting, April 27, 2020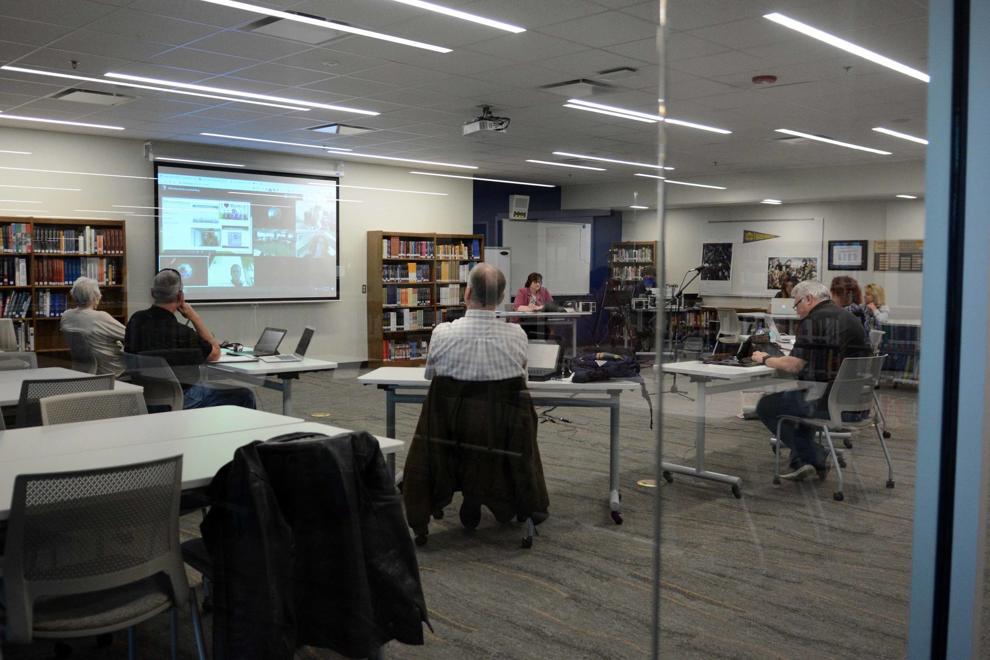 Baraboo School Board meeting, April 27, 2020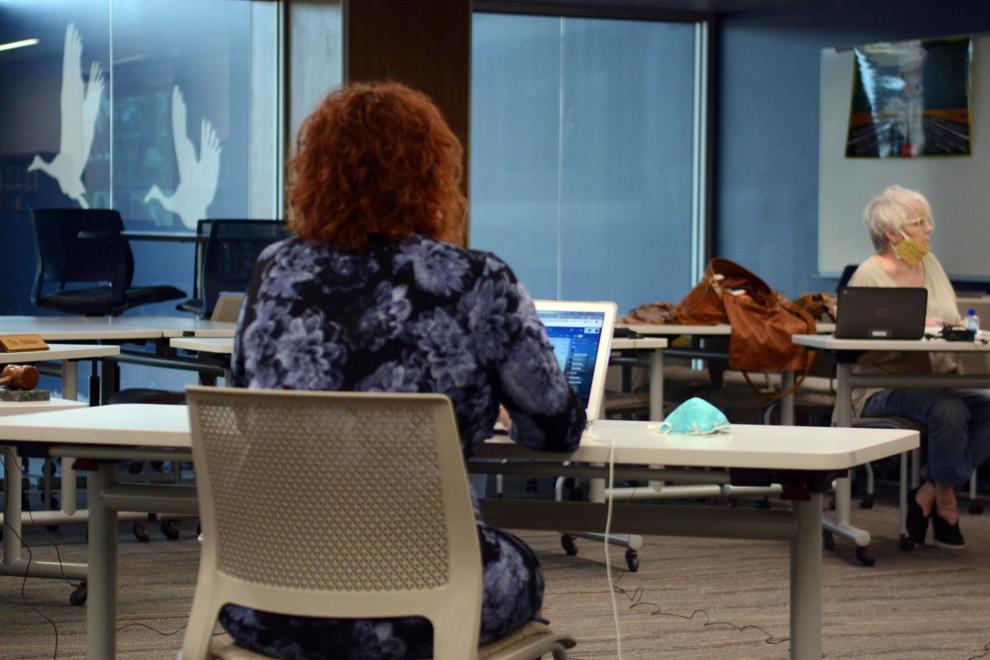 042920-bara-news-school-board-02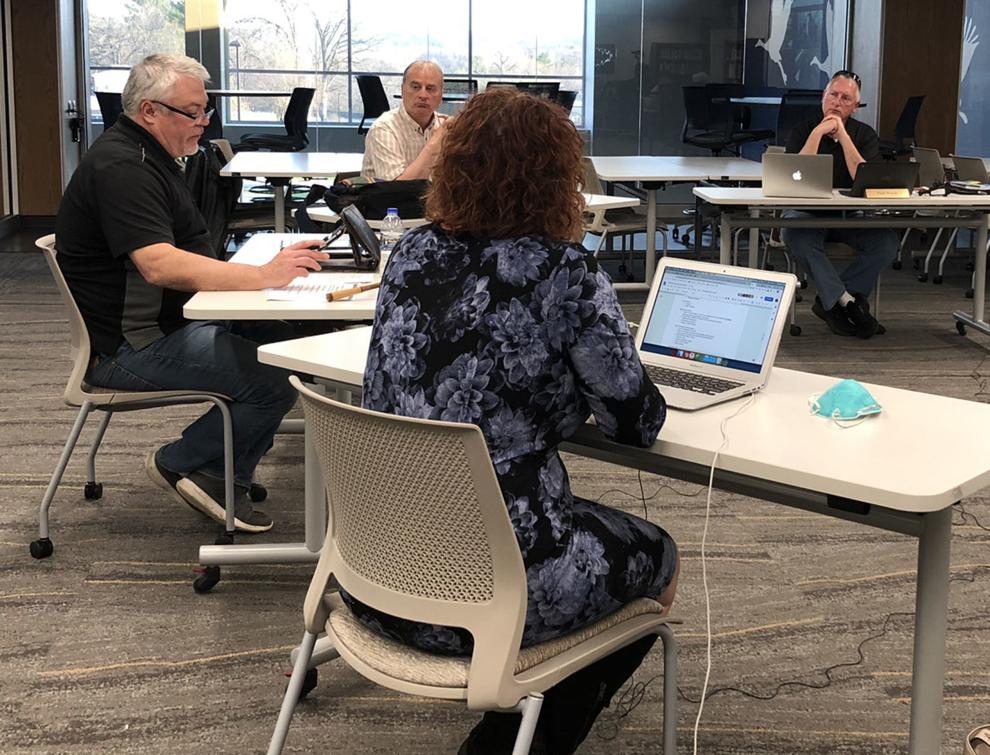 042920-bara-news-school-board-01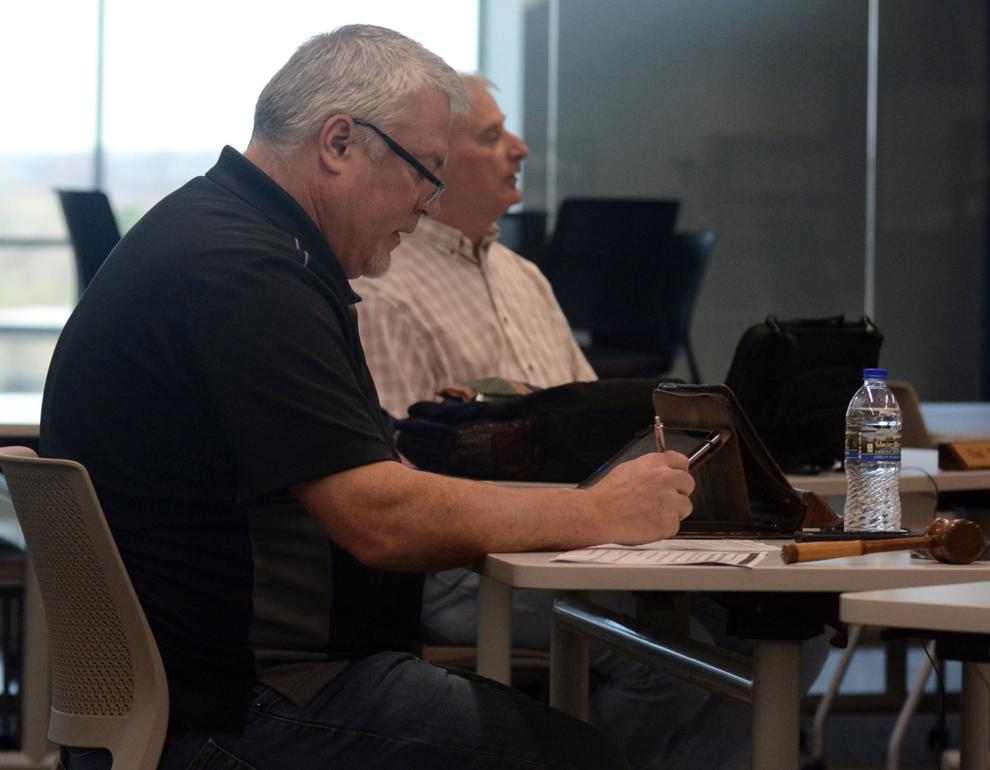 042920-bara-news-school-board-oath-02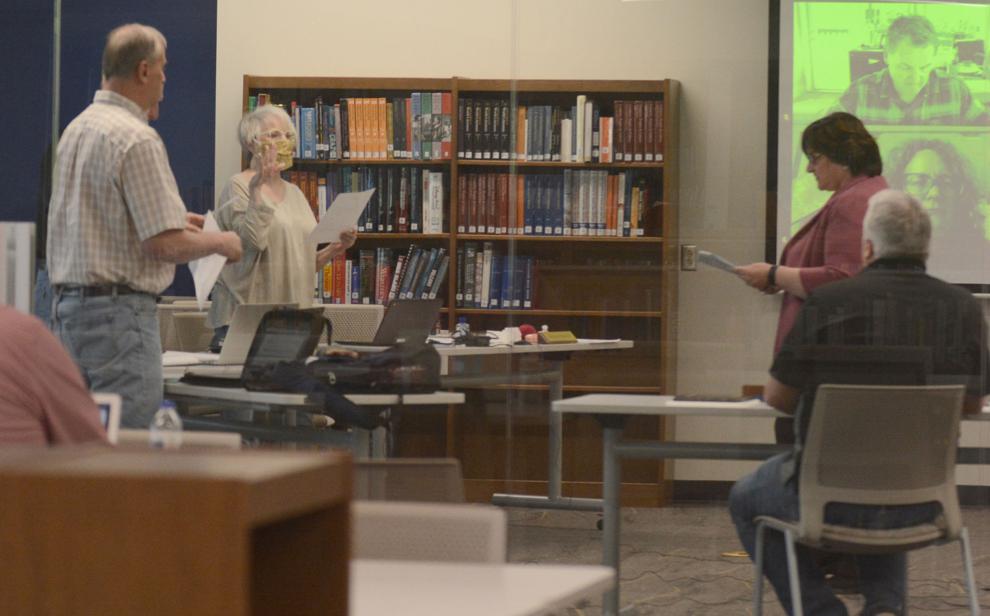 Remote Baraboo School Board meeting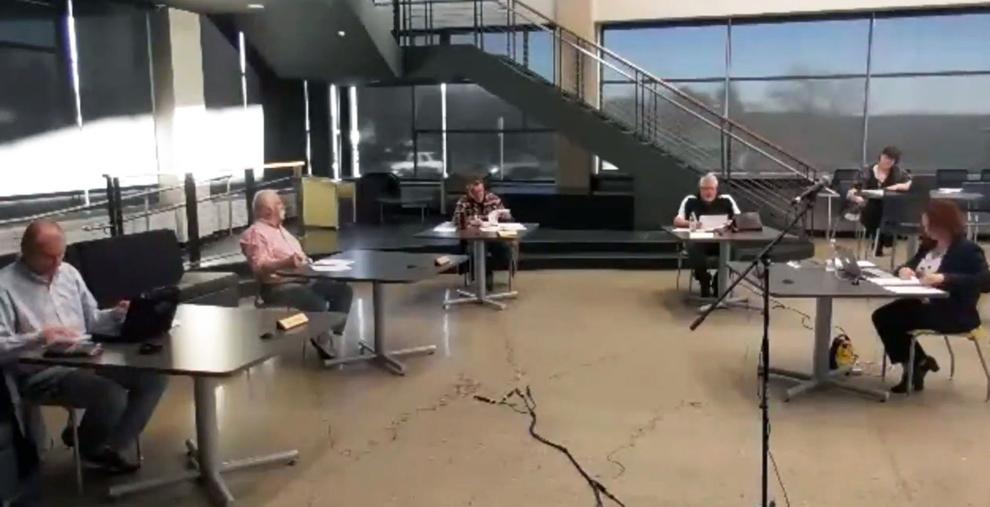 041620-bara-news-school-board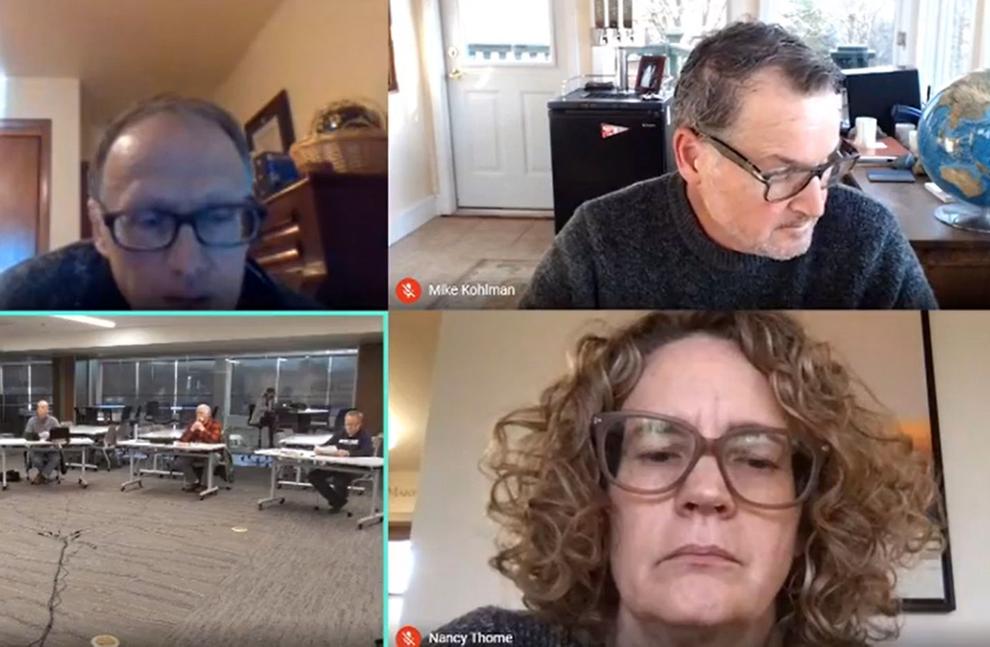 Follow Susan Endres on Twitter @EndresSusan or call her at 745-3506.