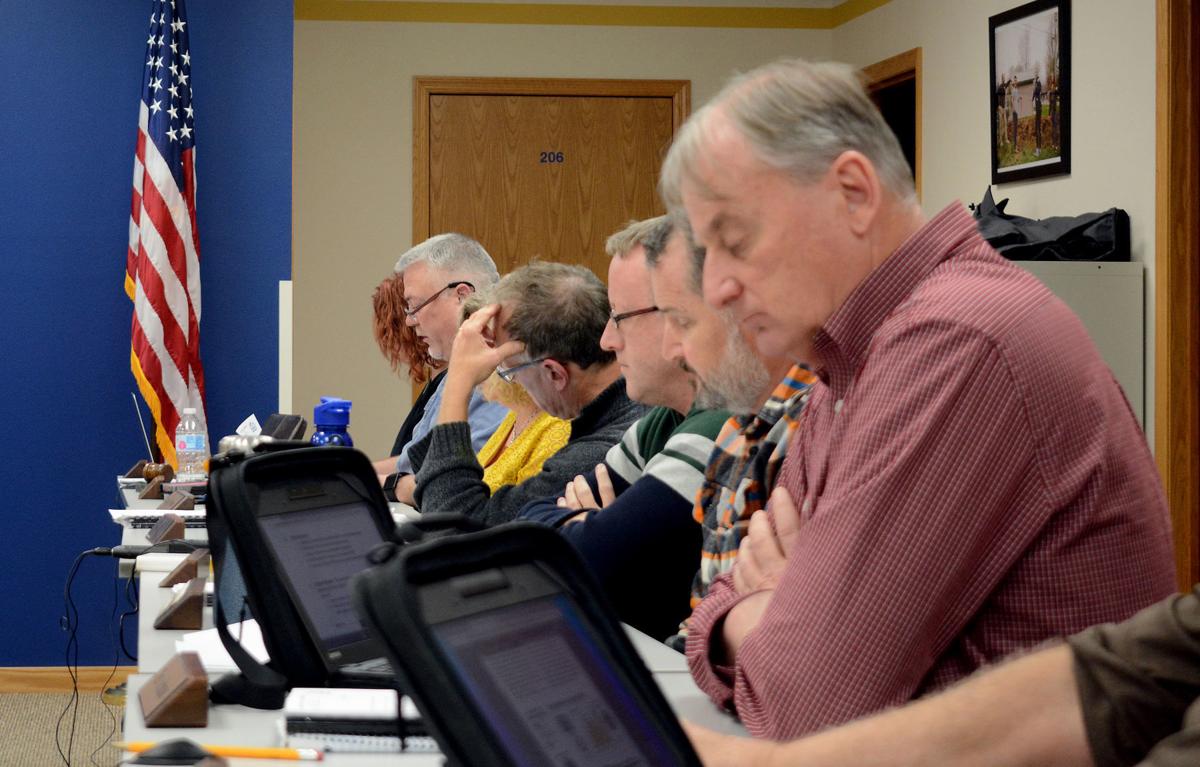 The Baraboo school board took its first official action regarding a controversial photo involving high school students Monday by unanimously approving a resolution titled "Baraboo United Against Hate."
The Baraboo School District has drawn worldwide attention since a photo of high school boys appearing to give a Nazi salute went viral online.
Board member Mike Kohlman said the proclamation is "just the beginning."
"The goal of Baraboo Talks is to identify concrete areas for action & improvement in our community & prioritize these ideas in the development of a Community Action Plan: short- & long-range plans to address topics like safety, inclusivity, deeper learning & restorative justice." pic.twitter.com/GkWE0xV9YG

— Baraboo Schools (@barabooSD) November 27, 2018
"I don't think anyone could argue against the sentiments behind this statement, but I wouldn't want it to be taken the wrong way, like we're trying to close this chapter and think that our work is done, because there's a lot of work being done," Kohlman said.
District and civic leaders, along with members of the community and area clergy, have organized a series of public meetings to address the photo. During the first meeting Nov. 19, Mayor Mike Palm read a mayoral proclamation -- by the same name -- which stated that everyone is welcome in Baraboo and that the city "rejects, discourages and disapproves of any hate-based activity or conduct."
In the first of three public meetings planned to address an incendiary photo of Baraboo stud…
School board President Kevin Vodak said the board's resolution was modeled closely after Palm's proclamation. It affirms the district's commitment to "providing learning environments free of discrimination" that offer all students safety and respect, regardless of their "sex, race, religion, national origin, ancestry, color, creed, pregnancy, marital or parental status, sexual orientation, gender identity, gender expression, or physical, mental, emotional, or learning disability."
District Administrator Lori Mueller said hundreds of offers to the district from across the country will be reviewed to help leaders develop an "impactful and coherent plan." Having students repair damage to personal and community relationships is part of it, as is deepening education about hate and the Holocaust.
Mueller said the team working on the plan would meet Wednesday. She declined an email request by the Baraboo News Republic to provide more information about the team, who is on it or the scope of its duties.
Baraboo Talks
A second community meeting, Baraboo Talks, organized by a group of city and school officials, will start at 6 p.m. Thursday at City Hall. Mueller said the meeting will be a facilitated discussion with community members and will lead to the third meeting, Baraboo Acts, which has yet to be scheduled.
"It's the desire of that group (of organizers) to create a short-term, long-term plan that engages our entire community, and that the school district doesn't do this work in isolation," she told the board. "So we have a journey -- a long journey ahead of us."
Speakers at the first meeting, Baraboo Gathers, emphasized the community needs to heal and students need guidance and support. More than 200 people attended the meeting held in the newly renovated high school commons, according to Mueller.
Baraboo Gathers did not allow for public comment. Rabbi Laurie Zimmerman of Madison's Congregation Shaarei Shamayim, Palm, Mueller and local pastors spoke about the history of white supremacy, the district's strategic plan and the overall character of Baraboo residents.
The school board approved the resolution in a roll-call vote. No community members attended the regular board meeting Monday to give public comment, just two weeks after a meeting in which seven people, plus one board member, aired their opinions while others packed the room.
Doug Mering, board vice president, reiterated the idea that the move is part of a journey to address the larger issues at play in the photo.
"Today is the day that, you know, we can say this is what we're gonna do," Mering said. "But it's not just today. It goes beyond today and for the rest of our lives, both as a school district and a community."
Other action
Approved the 2017-18 audited financial statements, which were presented by Monica Hauser of Hawkins Ash CPAs, headquartered in La Crosse. Hauser reported no findings, noting, "This was a very clean audit for us."
Authorized posting an open position for a special education assistant at Gordon L. Willson Elementary School.
Approved a job description for a trauma intervention coach. Each building in the district could have one, for a total of seven, Mueller said. The position is funded through a safety grant awarded to the district this year by the Wisconsin Department of Justice.
Follow Susan Endres on Twitter @EndresSusan or call her at 745-3506.