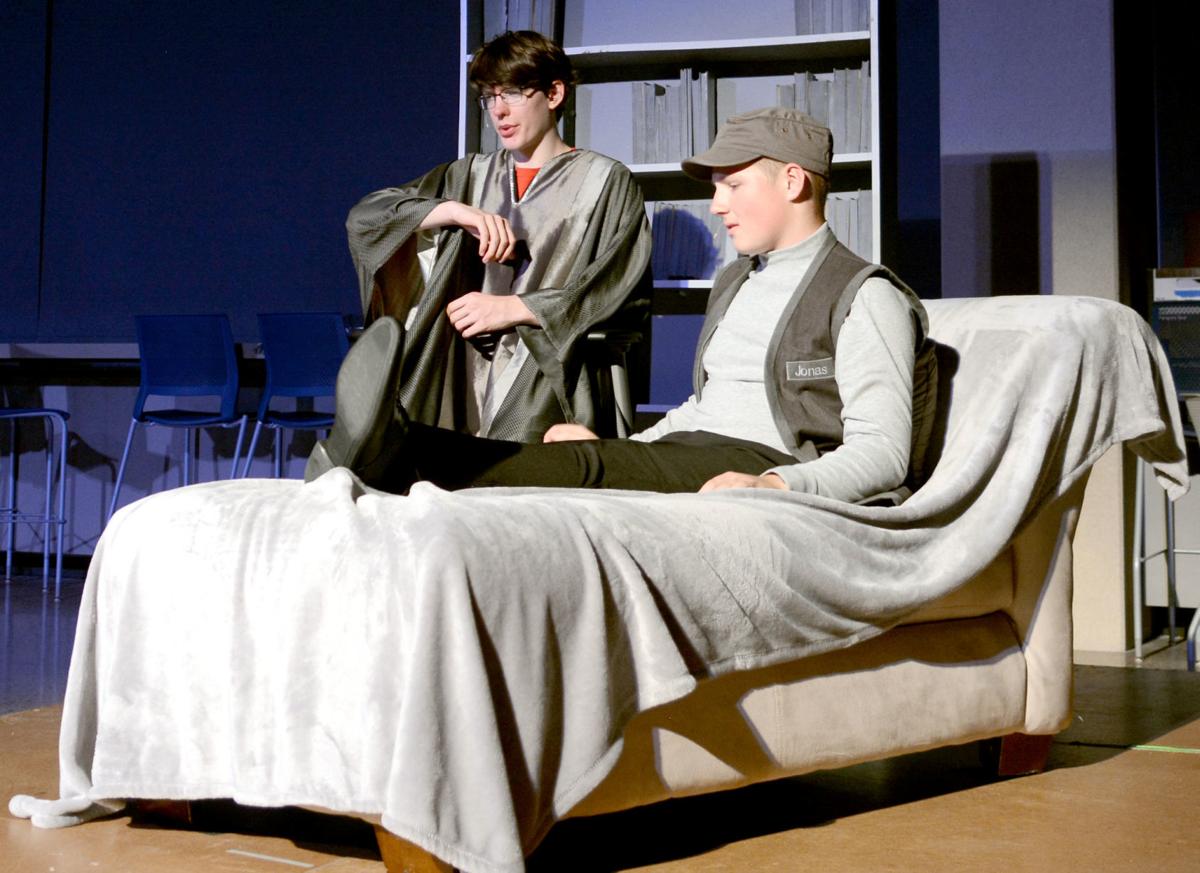 Color -- or a lack of -- will star alongside students this weekend in the Baraboo High School's fall production of "The Giver."
"I wasn't planning on joining the school play, but when I heard that it was 'The Giver' and that I had a chance to be The Giver, I was like, 'Oh, yes, I want to do this,'" said senior Owen Burri, who landed the title role.
Based on the 1993 young adult novel by Lois Lowry, the play starts in a world of black, white and shades of grey. The society, striving for a utopia without pain, lacks the ability to see color, make personal choices and experience the full range of emotion. Except for the designated Receiver and Giver, its citizens have no memory of the world and human experience before.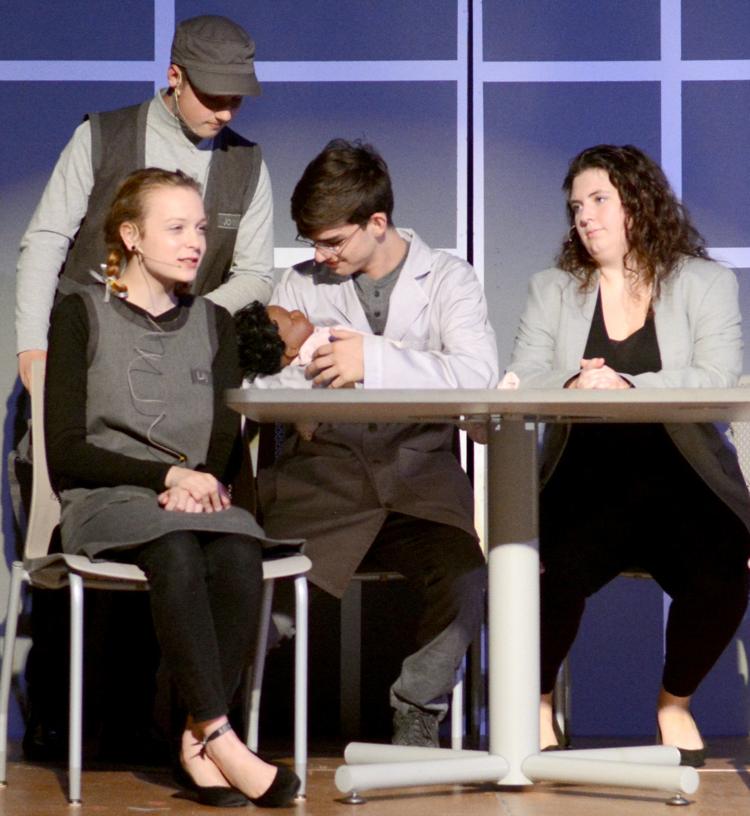 When the society holds its ceremony to assign children their roles in life, Jonas, played by freshman Ignas Dauksys, learns he is to become the Receiver of Memory, the only person in the community to learn what life was like through memories passed to him by The Giver.
BHS teacher and drama coach Mark Hamdan-Krause said he chose the play after he saw the Verona Area Community Theater win a state competition with its rendition. He thought it would be "really neat" to have high school students perform it.
"It's very thought-provoking. It's very serious," Hamdan-Krause said. "Usually, high school kids do a lot of comedies, and I didn't want to do a comedy."
For his directorial debut at BHS -- he said he directed school plays in Lodi -- Hamdan-Krause borrowed set pieces from Verona and costumes from the Children's Theater of Madison. He held auditions in May for middle and high school students and started rehearsals in early August.
Four middle schoolers round out the extras in a cast of 22.
Student director Mason Weirich, a senior, said he wanted to pursue directing as a "change of pace," but found some of it challenging.
You have free articles remaining.
"At the beginning, we had to choose the cast, and knowing the people myself, being friends with them and whatnot, was really hard," he said. "But I had to think about ... which people would be able to play the characters best and the chemistry that they would form with each other."
Though Dauksys said he's performed in community theater groups, playing Jonas will be his first BHS theater role. He's enjoying the opportunity so far, he said.
"I honestly didn't know what I was going to get," he said of auditioning. "I was just kind of hoping for any kind of part, so I'm happy I got lead."
Burri, who has acted in community theater since sixth grade, doesn't know why he likes "The Giver" so much but added, "I've played a lot of old people, so this is one of the coolest old-people roles that I've had a chance to play."
Like some of his fellow students, he hadn't read the book all the way through before getting the part, though he has seen the 2014 movie.
With a strong cast, Burri said he expects the play to be good.
"I think one of the coolest parts of the show is to watch -- it's especially prevalent in the second act -- but the difference between the family's interaction with Jonas versus The Giver's," Burri said. "There's a whole lot more emotion and it's cool to see that contrast."
Now that the cast -- hopefully -- has memorized their lines, knows their cues and has donned grey clothes, the high school commons can transform for opening night Friday.
A screen above the stage will play clips of what's happening in the fictional society outside of the scene, as well as the memories The Giver transmits to Jonas.
"Right now, it's kind of that moment where I can see that it's actually all coming together, everyone's getting their costumes on and it's all looking way different than it had just a week before," Weirich said.
Follow Susan Endres on Twitter @EndresSusan or call her at 745-3506.