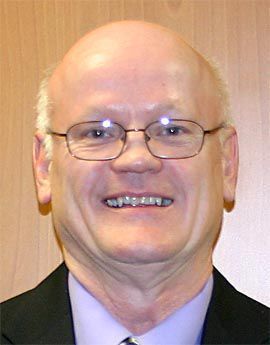 A former Catholic school administrator from La Crosse has been charged with sexually assaulting a teenage boy in Marathon County.
Steven Smolek, 59, of La Crosse admitted that he had sexually assaulted the 16-year-old in January 2015 while living in Mosinee, Wis., according to the complaint filed April 6 in Marathon County Circuit Court.
Smolek served as assistant superintendent of schools for the Diocese of La Crosse from Aug. 26, 2015, until his resignation on Nov. 23, two days after he told La Crosse police investigators that he molested the teen.
Police did not find any victims in La Crosse.
"We have been informed by law enforcement that there is no connection between Mr. Smolek's charges and his employment and conduct with the Diocese of La Crosse or its schools," according to a statement from the Diocese. "During the time he was employed by the Diocese and after, no complaints were ever made to the Diocese about any of his actions as a Diocesan employee."
In July, a social networking app called Skout reported to the National Center for Missing and Exploited Children that an adult male engaged in sexually explicit conversations with a user who identified himself as a 12-year-old boy, according to La Crosse police reports.
Police traced the internet address of the adult to the Diocese of La Crosse.
You have free articles remaining.
The adult user provided a cellphone number belonging to Smolek.
The user who claimed to be 12 was an adult posing as a child to catch online predators.
La Crosse police investigators and a state agent confronted Smolek in his Diocese office on Nov. 21.
Smolek admitted to chatting online and over the phone with minors and sharing explicit photographs with others he believed were adults, according to reports.
He also admitted to meeting with the 16-year-old in Mosinee.
The teen victim said Smolek sent him nude photographs after connecting on Skout. He agreed to pizza and a movie at Smolek's apartment, where Smolek asked him to undress during a massage before they exchanged oral sex, the complaint stated.
Marathon County prosecutors charged Smolek with child enticement, sexual intercourse with a child and two counts of exposing genitals. He is free on a $10,000 signature bond and cannot have contact with minors or use any device with internet access.
In 2010, while serving as administrator of the Mauston School District, Smolek turned in a middle school principal who accessed 4,000 inappropriate websites at work, according to the complaint filed in Juneau County Circuit Court.
Authorities later charged the principal with possession of child pornography; he is serving 10 years on probation.