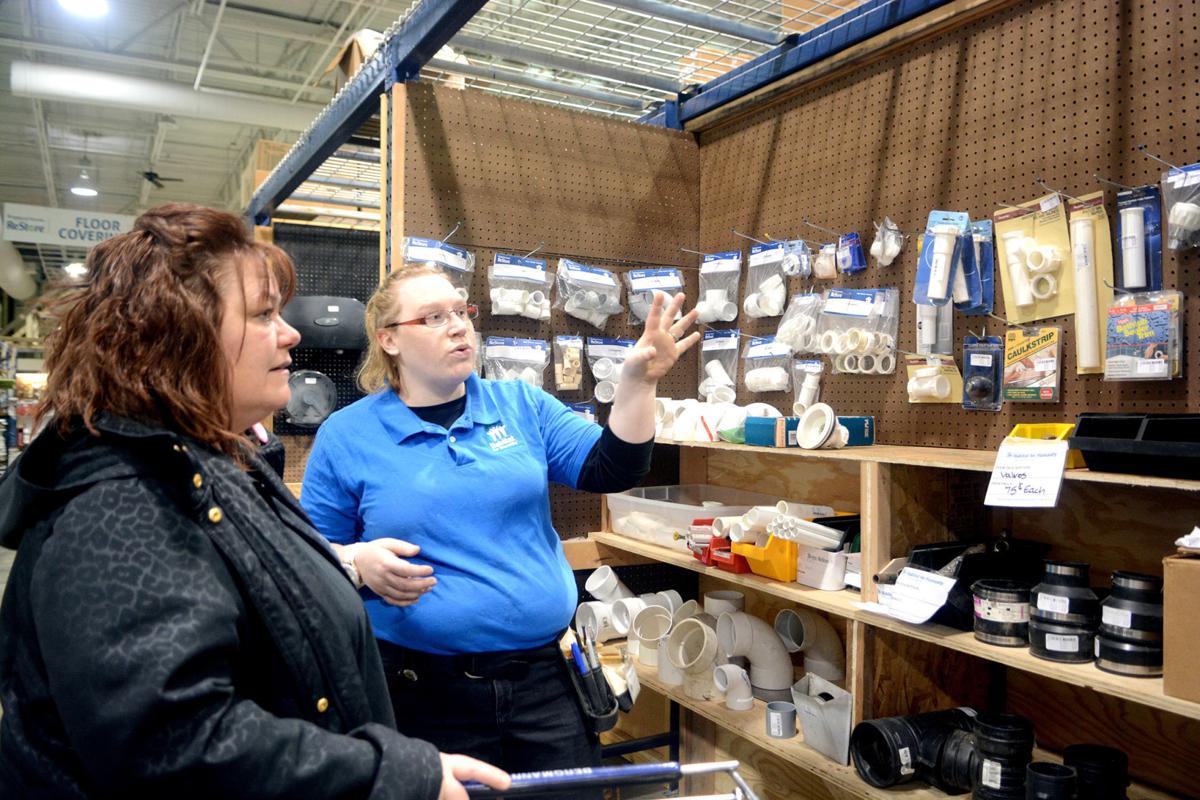 Habitat for Humanity of Wisconsin River Area will build a home in Portage for the first time in nearly a decade thanks to a donation from the estate of Ray and Maggie Dorn.
The founders of Portage Lumber posthumously donated a 1/5-acre residential lot near the corner of West Oneida and Armstrong streets, where Habitat expects to break ground in the early fall.
"We're still looking for someone to apply for it and we have a few more lots in Portage that we're looking at acquiring," said Habitat River Area Executive Director Morgan Pfaff. "We want to keep building in Portage. We had been focused on Baraboo for a while and it's time to bring it back to Portage."
Habitat for Humanity of Wisconsin River Area serves Columbia, Sauk and Iowa counties and has built more than 70 homes since 2001, Pfaff said. In the past two years, the local nonprofit has constructed a total of seven total homes in Baraboo and Reedsburg and will build a home in Lake Delton around the same time as the build in Portage.
Habitat built homes in Portage in 2009, 2010 and 2011. Elsewhere in Columbia County, it built homes in Wyocena (2012) and Rio (2013).
"We're so thankful for the donation," said Pfaff, a Waukesha native who replaced the retired Eleanor Chiquoine in February. Pfaff previously worked for Habitat for six years in the southeast region of Wisconsin.
"In my history of working with Habitat, it has been extremely rare to get land donated," Pfaff said. "So we really want to highlight how generous this donation is. It is so huge in allowing us to move forward."
The Dorns founded Portage Lumber in 1953 and raised five children in the community. Ron Dorn, one of their two sons and the company's current president, said the residential lot went unused after his father purchased it about 20 years ago. During that time, Ray Dorn looked unsuccessfully for ways to use the property for a good cause until his death in January 2018.
"When he passed away, we all agreed that our parents would have liked to see something positive come from the land, as opposed to selling it," Ron Dorn said of conversations with his siblings. The Dorns, for many years, have supported local causes, churches and organizations including Portage Center for the Arts and Habitat, he added.
"We have always believed that if you're fortunate enough to give back (to your community), then you should do it. We believe it's very important."
Pfaff said Habitat has had difficulty acquiring lots in Portage due to a competitive housing market. "A lot of people are looking to live and work in Portage and with us being a nonprofit, we just don't have a lot of cash to buy enough land for building homes.
"I'm amazed at how many people are grabbing up property and building (in Portage)."
The ReStore business Habitat opened in Portage in 2016 is a big factor in the nonprofit's desire to start building again in Portage, Pfaff said. "We're already here; we just haven't been able to build. We want to focus on the area because they've been so supportive of us. We want to give back to them."
If it gets more lots, Habitat hopes that one home in Portage will be built each of the next three years, Pfaff said. With enough volunteers, Pfaff said the home on West Oneida Street could be completed in the spring of 2020.
For information about how to apply to Habitat's home-ownership program or to learn about volunteering for the Portage build, visit hfhwisconsinriver.org or contact Habitat at 608-448-2888.
Follow Noah Vernau on Twitter @NoahVernau or contact him at 608-695-4956.
Get local news delivered to your inbox!
Subscribe to our Daily Headlines newsletter.