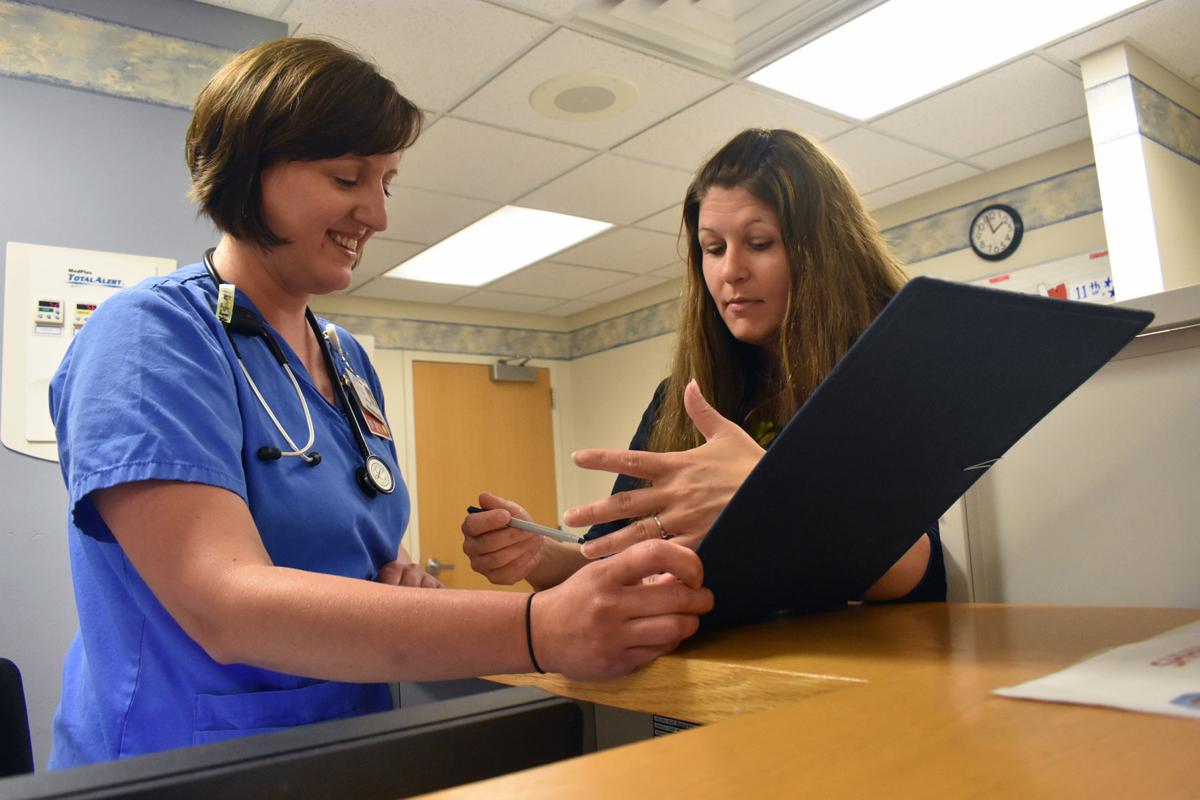 After the first case of Novel Coronavirus was confirmed in the state, hospitals in Baraboo and Portage have developed procedures to handle any potential cases.
The first case of the illness in the state was confirmed Feb. 6 in Madison at UW Hospital, with a patient who demonstrated fever, cough and shortness of breath after returning to Dane County Regional Airport from Beijing.
According the the national Centers for Disease Control and Prevention, the illness was first identified in Wuhan, China and has since spread outside of the city to other parts of China and around the world.
"When this all started it didn't really seem like it'd be anything that would be relevant to us in south-central Wisconsin," said Dr. Michael Walters, an emergency physician at Divine Savior Hospital in Portage. "Then it became super relevant with that one case. We have a plan in place and I think we're prepared."
St. Clare Hospital in Baraboo and Divine Savior in Portage both said they are working closely with the CDC to monitor the spread of the illness.
"We are receiving daily updates from the CDC and feel very confident that we are prepared to meet the needs of our community should the need arise," said Jennifer Culotta, vice president of patient care services at SSM Health and St. Clare Hospital.
At St. Clare, the hospital staff is currently following any procedures recommended by the CDC for screening, isolation and testing, said Culotta.
Divine Savior is also following guidelines from the CDC and working with county and state public health departments, as well as implementing prevention procedures such as requiring any patient who has respiratory illness symptoms to use face masks to reduce the possible spread, said Walters.
Staff at Divine Savior also ask for information about patients' travel activity, asking if they have traveled into China in the last 14 days, or out of the country in the last 30 days.
If a patient is suspected to have the virus, meaning they have respiratory symptoms and have traveled to China or been exposed to the virus, Walters said they will place the patient under airborne precautions, which could include placing the person in a closed room.
They would then limit the staff allowed into the closed room, and those who do enter the room would wear protective equipment.
After isolating the patient, hospitals then contact local and state public health offices to determine if testing is necessary and a course of treatment needs to be started, said Walters.
If a patient's symptoms are mild, they may be sent home for voluntary isolation, where county public health officials do daily checks to monitor the patient's symptoms.
If the patient's symptoms are severe they may be hospitalized for supportive care treatment, as there is no official treatment or medicine to cure the virus, said Walters.
"There is no antibiotic or antiviral medication currently present for treatment," said Walters. "So their treatment would be supportive care, like if they are wheezing we'd give them respiratory medication, making sure we are maintaining all their body functions."
Get local news delivered to your inbox!
Subscribe to our Daily Headlines newsletter.