With apologies to Charles Dickens and his "Tale of Two Cities," for downtowns across the United States, it is both the best of times and the worst of times; a time of great hope and a time of despair, a time when they are the heartbeat of the future and a time when they are failing to resuscitate.
Historic trends have treated downtowns poorly, but mayors and downtown boosters in Beaver Dam, Portage and Baraboo think they are vital cultural and economic centers worthy of large investment.
"All the data shows that small businesses and the people who work here are important for the local community," said Beaver Dam Mayor Becky Glewen. "Local investment definitely helps the local economy. Also, downtowns are the heart of the community and give a community its personality. If they're worn down and unappealing, that's an overall view of where we live."
Both Beaver Dam and Portage have high traffic volume in their downtowns, with Highway 33 running through both. Portage also has traffic from Highway 51, which bisects the downtown area. Because of that traffic, the communities want to put their best foot forward.
"Aesthetically it has a huge impact as the entrance to the city and economically it contributes a lot," said Portage City Administrator Shawn Murphy. "It is densely occupied and is fairly well utilized. It creates a significant number of jobs and generates a lot of tax revenue as well. It is an important and vital part of the city."
Baraboo's downtown, in contrast, is several blocks off Highway 33, but the goal remains to create a space that welcomes people to the community.
"We work constantly on promoting our town as a destination," said Baraboo Mayor Mike Palm. "The downtown group knows very well that you have to keep bringing people downtown to keep them interested in downtown."
Assets abound
The communities have substantial downtown assets.
Baraboo's downtown features a large square that surrounds the historic Sauk County Courthouse. The square provides a large gathering space for special events and other activities.
Baraboo has a large inventory of older buildings in good repair, and several programs to assist property owners in the work of revitalization and repair. Portage and Beaver Dam have similar programs.
Baraboo boasts the Ringling Mansion and Circus World Museum, located a few blocks from downtown. The community embraces and promotes its heritage as the original site of the Ringling Bros. Circus. On the "square" as locals call the business district immediately surrounding the courthouse, colorful bike racks are shaped like circus wagon wheels and reproduction circus posters hang on the walls of many businesses.
The city's closeness to Wisconsin Dells and Devil's Lake State Park also brings in visitors.
Nearby Portage also embraces its history as a transportation hub where goods coming up the Mississippi River could reach the Great Lakes region following a less than two-mile portage between the Wisconsin and Fox rivers.
"Portage has a beautiful and historic downtown, and our old buildings have substantial value for redevelopment and reuse," said Murphy. "There's a lot of potential waiting to be realized."
Portage has the Portage Center for the Arts and two art galleries. Plans are being pursued to include an arts workshop.
A canal built in 1876 linking the Fox and Wisconsin rivers by water also is a draw.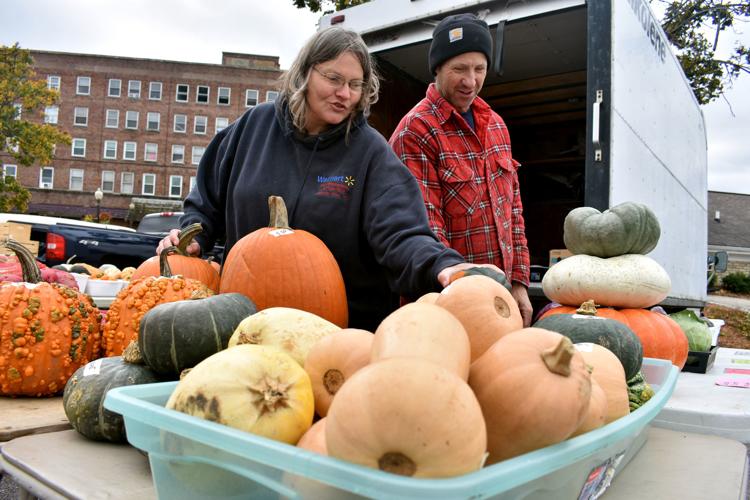 Beaver Dam has an active arts scene as well, with the Beaver Dam Area Community Theatre recently opening the doors of its new home in a former Catholic school after a $1.2 million renovation. A former bank nearby has been donated to house the Beaver Dam Area Arts Association, now the Dodge County Center for the Arts. 
A recent study proved that Beaver Dam has ample parking to meets its downtown needs, although customers may have to walk a short distance -- most often not greater than the distance from a big box parking stall to the store -- to make that connection.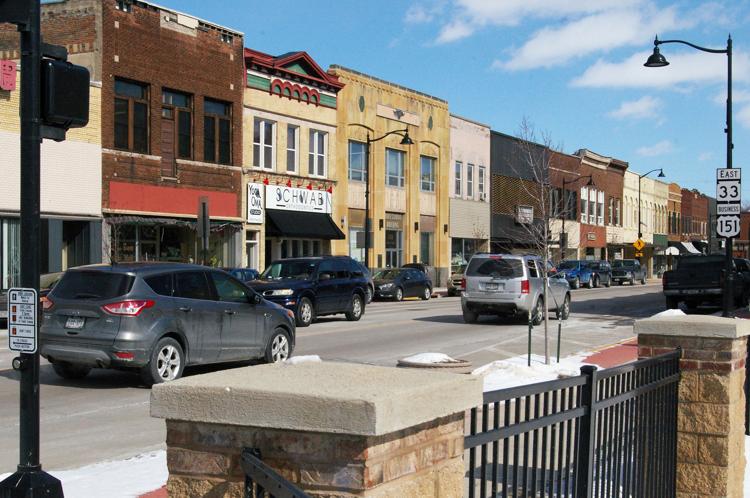 Baraboo has an asset most communities can only dream of with the Al Ringling Theater. The theater hosts frequent live performances and classic movie nights, has a busy arts gallery and literally sparkles after a $3.2 million restoration in 2016.
"Whether it's a classic movie night or a live performance it all helps keep businesses busy, open and thriving," Palm said.
Ongoing challenges
There are challenges for downtowns, and one important issue is aging infrastructure.
Portage has suffered large fires in the past, including one which leveled structures on its most prominent corner. That space is now occupied by The Phoenix Apartments, built in 1996 and designed to pay tribute to earlier structures. The building has shops on the lower level and apartments above it.
Although that building is thoroughly modern, many other buildings are in need of significant repairs.
Beaver Dam has a number of vacant -- some say blighted -- buildings. That is even after 11 buildings were demolished after being damaged by flooding in 2008. 
"Our building stock hasn't been cared for as much as it has been in some other communities," Glewen said. "That's one of our biggest challenges as we try to recruit businesses here. A lot of small businesses are eager to lease a space rather than to spend many thousands of dollars to purchase and redo a building."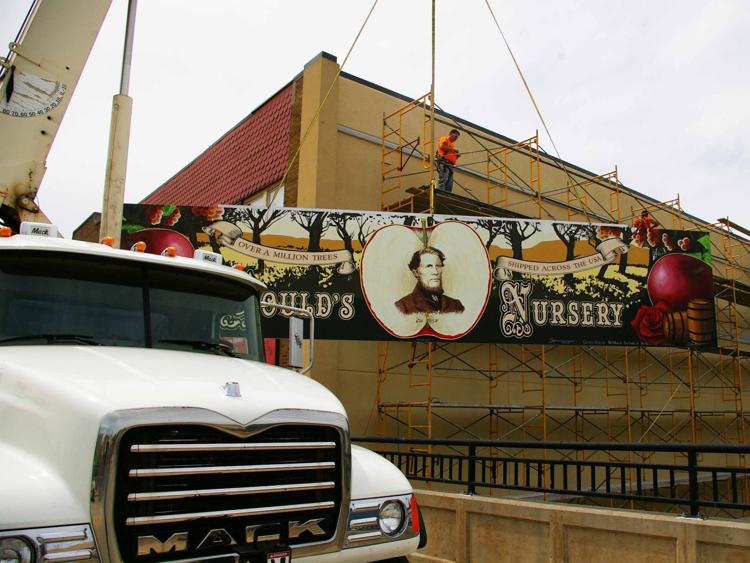 You have free articles remaining.
Another challenge is encouraging people to keep coming downtown. 
In Baraboo and Portage, county offices and their employees help boost the downtown economy, although they also provide competition for parking. In Portage that issue has been addressed with a two-hour parking limit that helps reduce the number of all-day parkers, including business owners and employees.
Free parking is standard in all three cities.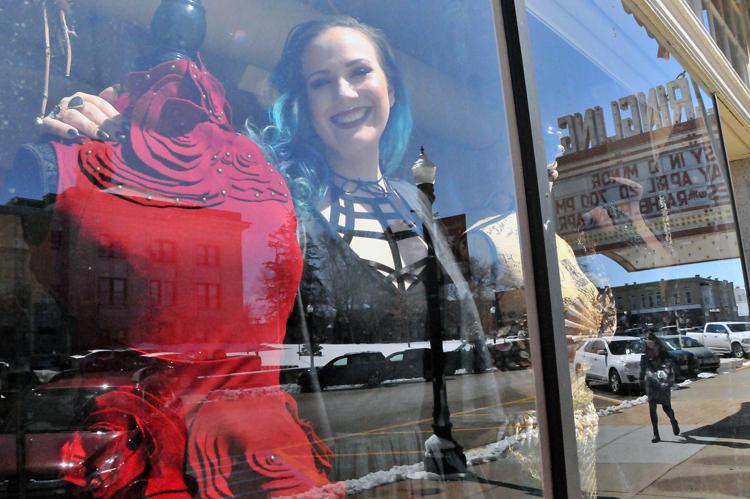 All three cities offer special events, farmers markets, free concerts, vendor fairs, open business nights, farm-to-table meals, parades, historic tours, wine and beer walks, sidewalk sales and a host of other events and activities. All are designed to bring people downtown and invite them to support local businesses while they are there. 
Finding funds
All three communities have tried to be innovative in how they fund downtown improvements and promotion.
Portage achieved designation as a Main Street program member, but no longer participates. The program, operated through the Wisconsin Economic Development Council, provides expertise and financial assistance to help member cities revitalize their downtowns. Now Downtown Portage Inc. and the city's Business Improvement District board work together to perform a similar function. 
Baraboo applied for the program and formed its own group after its application was rejected.
A offshoot of that effort, Connect Communities program, is also managed by the Wisconsin Economic Development Council. It provides expertise and networking possibilities, but no funding. Beaver Dam and Downtown Beaver Dam Inc. are members of that organization which offers networking, advice and training opportunities.
Downtown funding for all three cities comes from a variety of sources. Glewen took on downtown revitalization as part of her election campaign in 2017. As mayor, she and the Common Council have appropriated $580,000 into the 2018-19 budget. Funding was designated for aesthetic and infrastructure improvements in the downtown area. Despite that designation, however, achieving council agreement on where -- or if -- those funds might be spent remains highly contentious.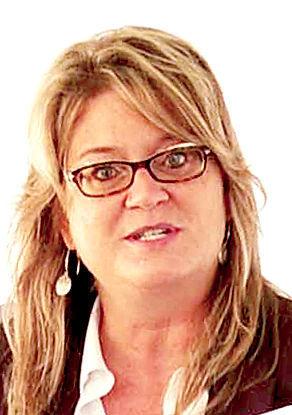 Beaver Dam and Portage have employed Tax Incremental Financing districts that allow the cities to fund improvements through deferred taxes. Funds may be used for incentives or infrastructure, although they must eventually be repaid. Available dollars are based on the future taxable value of the improvements made.
In Portage, TIF has been a mixed blessing, as a downtown district was established just prior to the economic downturn of 2008. At that time some buildings were demolished and have yet to be replaced.
"The developers never followed through, and unfortunately we have not totally recovered from that," Murphy said.
In Beaver Dam a TIF was established to provide incentive for the construction of Washington Place on Madison Street, a large apartment complex. The taxes generated by that TIF were quickly spent to demolish an adjacent car dealership and to construct a new senior/community center. 
Baraboo has not utilized TIF funds, preferring to accomplish its goals with its Business Improvement District and Downtown Baraboo Inc. Both are manned by volunteer boards and have no paid directors or managers.
In Portage also established a Business Improvement District, which allows the city to tax properties within the district and help pay for various programs. For example, private contractors have been hired to take care of flower pots and plantings, and to generally keep the area looking good. The BID board and Downtown Baraboo Inc. also do a lot of marketing and develop special events to promote downtown.
Beaver Dam's current enhancement efforts are largely city driven, including facade improvement grants through its Landmark Commission. A nonprofit organization, Downtown Beaver Dam Inc., achieved notable success by installing 17 murals throughout downtown and beyond. Pots and flowers were formerly maintained by volunteers, although a private contractor has been hired by the city to continue and expand that effort.
Glewen is working to approve some kind of staff position to assist downtown Beaver Dam. The positions may mimic Portage, which has a city administrator and a director of business development for both downtown and the rest of the community.
Portage has also established a revolving, low-interest loan fund to promote restoration and improvement of building facades. The other cities have similar programs.
Long haul
Investment in downtown is not a short-term project. Instead, it takes long-term commitments and a variety of approaches, according to city officials.
For example, in Portage the city and county are working together to renovate a former antiques mall in the heart of downtown. That building suffered severe decline after it was vacated and abandoned by its former owners.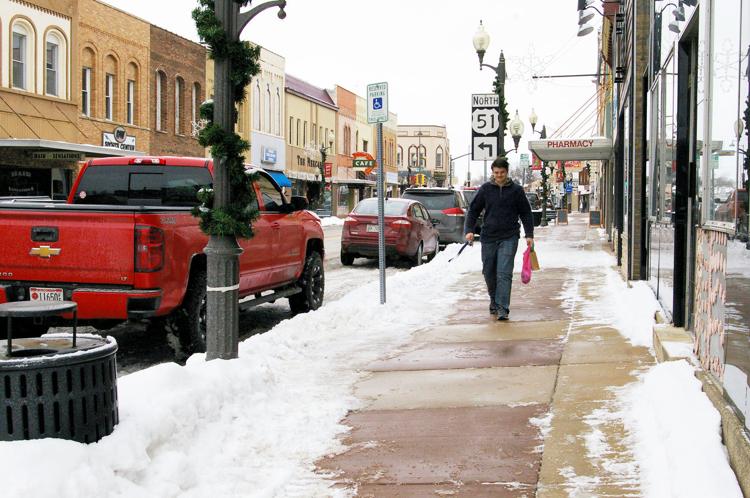 "The taxes are delinquent and it needs quite a bit of TLC," Murphy said. "We're working with the county to acquire the building and to work with a developer who wants to save it. We may provide some Community Development Block Grant incentives to help transform it into some apartment and retail space."
Murphy said such efforts are ongoing.
"It started before I came here six years ago and I don't think it will ever stop," Murphy said. "It's not something you do once and you're done with it. It's an ongoing process."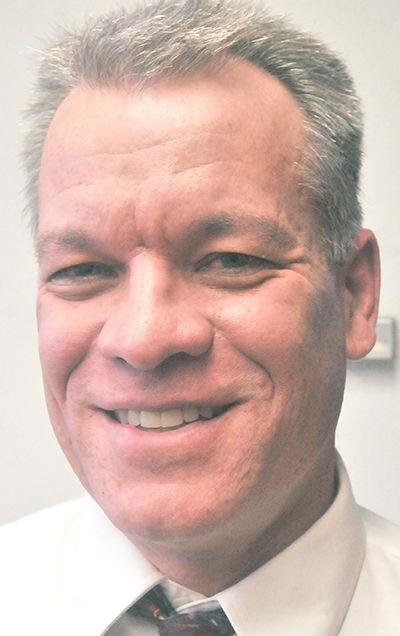 In Beaver Dam, Glewen said the city wants to build on its success.
"There are places that do it, so we know it can be done," she said. "Revitalization is happening here and we want to see it continue to move forward."
"It's a battle, but we constantly promote the idea of shopping locally," said Palm. "You can't stop, because once you stop you lose."
All efforts, whether organized through city employees or unpaid volunteers, depend on enlisting the help of good people.
"It's the people who are promoting and working to keep downtown vital. They are the real reason for our success," said Palm.