Major crimes in the area that bring national attention are rare, so when one happens it tends to stick in people's memories.
The area has its share of manhunts to murders that caused fear for locals. While some were solved, others remain a mystery today.
Regional manhunt
In the summer of 1961, Chicago criminals William J. Welter, Richard Nickl and Lawrence Nutley were having a night on the town at Ishnala Supper Club overlooking Mirror Lake. They were seen having a few drinks, buying a few rounds for the house, enjoying dinner, tipping big on the waitress and lighting cigarettes with $20 bills — money stolen from armed robberies. The suspicious behavior led a host and bartender to call police.
On duty that night was Sauk County Traffic Officer James Jantz and Lake Delton Police Officer Bob Kohl. They noticed the license plates on the suspects' car, a 1960 black Oldsmobile, had been placed over top of other plates. The officers waited for the car to pull out of the parking lot and followed it east on Highway 12 before signaling it to pull over in Lake Delton — across the street from the C-Der-Del Motel, which Sauk County Historical Society Executive Director Paul Wolter said is now in front of the Kay Mackesey Administration Building.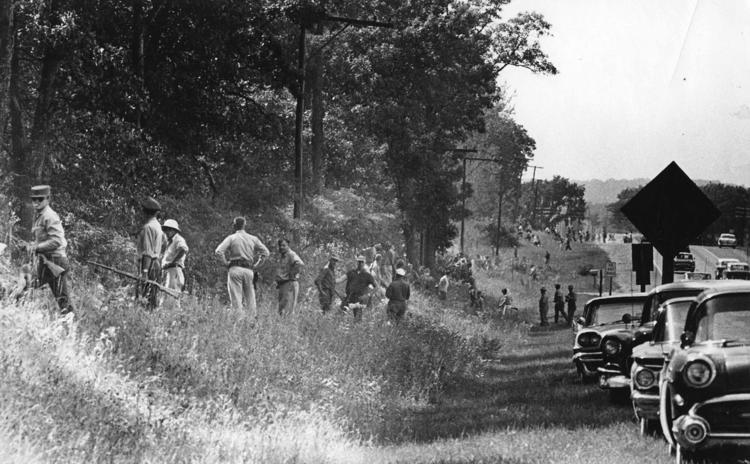 Both officers approached the car as the three men jumped out and made an attempt to run. Kohl grabbed one of the men to arrest him, but one of the criminals pressed a gun to his head and threatened to shoot.
As backup officers arrived, gunshots rang out. The car carrying Welter, Nickl and Nutley fled the scene. Kohl was seriously wounded and had to have life-saving surgery. Jantz was dead after taking two bullets, one toward the lower back and the other behind the right ear.
While Dolly Spencer was sheriff at the time, it was mainly her husband and former sheriff, Mike Spencer, who led the chase for the three men. Spencer and other officers headed to the scene and tried to chase down the men on Highway 12, heading toward Lyndon Station. It was in Lyndon Station that Spencer tried to stop the car by shooting it in the gas tank and left fender. A piece of metal from the Oldsmobile is held at the Sauk County Historical Society Museum, Wolter said.
The car spun out of control and crashed in front of a home. Nickl was thrown from the wrecked vehicle. He was arrested and taken to Mauston hospital. The other two fled into the woods on foot.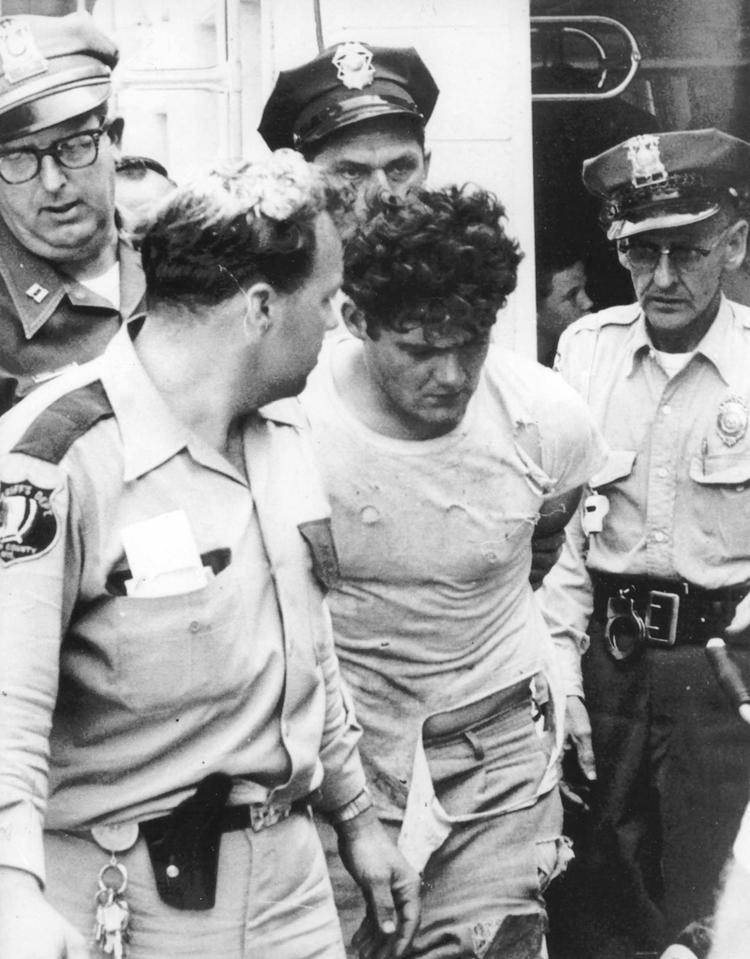 About 150 square miles of roadblocks were set up, helicopters were called in and officers asked for volunteers to help capture Welter and Nutley. Numerous volunteers from 20 different counties answered the call in a manhunt that stretched into Sauk and Juneau counties. The search is recalled in the Marshall Cook book "The Great Wisconsin Manhunt of 1961."
"There was hundreds (of volunteers)," Wolter said. "They were sending teenagers in the woods with guns to look for these (men) but back then it was the times... they knew their rifles and stuff but we wouldn't even begin to do that today."
Wolter said the case mostly was handled at the county level. He said if something similar happened today, it would involve state and possibly federal law enforcement. The search for the men who killed a well-respected officer, husband and father not only brought in numerous volunteers and media attention, but incited a lot of fear for locals. Wolter said the event was a wake-up call for a lot of people living in the area, especially Sauk County.
"People didn't lock their houses," Wolter said. "It was extremely scary because two known armed fugitives were running around and nobody knew where they are."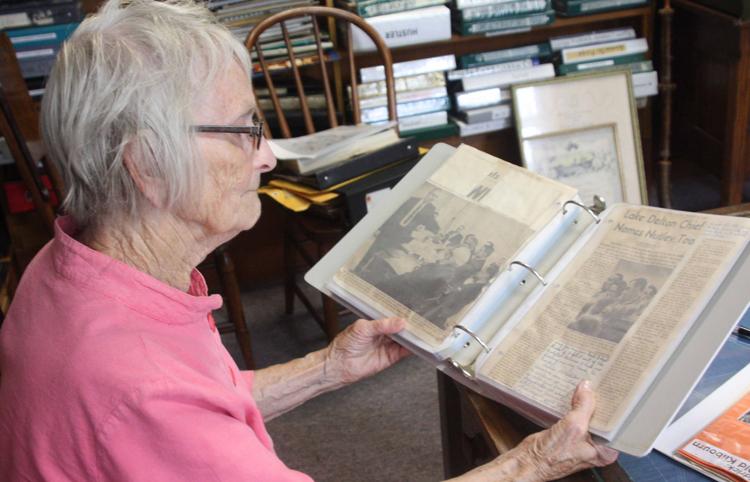 Wisconsin Dells Historical Society Museum Curator Carol Burgess was in high school at the time of the manhunt, working at the deer park. The day of the murder she was on her way to work and got checked at a roadblock. She said her neighbors were a part of the search party to look for the criminals and remembers the helicopters flying over the area to look for them.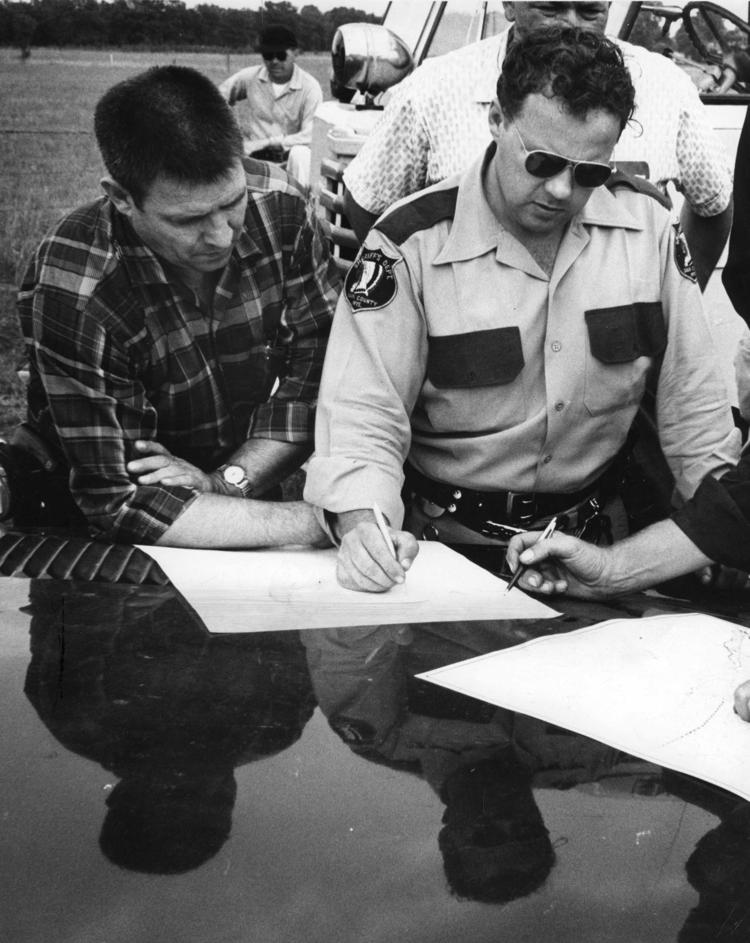 "It was scary," she said. "They are flying over your house with a loud speaker and asking these guys to give themselves up. It makes you wonder if they are that close to you."
Officers eventually tracked down and arrested Nutley. Bloodhounds picked up the scent of Welter, who injured his leg in a fall and crawled into underbrush about a mile from the crash site. He had an infected knee filled with maggots, several insect bites and poison ivy when officers found and arrested him, bringing the search to a close.
Wolter said because the Sauk County Jail was out of date at the time, the three men were taken to the Dane County Jail in Madison. Welter and Nutley attempted an escape using paper napkins hardened with soap to plug the locks of the cell doors and made their way through an air vent before being caught.
The trial lasted seven weeks until a jury found all three men guilty of the first degree murder of Jantz and attempted first degree murder of Bob Kohl. They were sentenced to life in prison and 30 years for the attempted murder. However, Welter and Nickl were eligible for parole after 12 years due to state law at the time and all three later were released from prison.
Bloody September
Less than 100 years before the manhunt another series of murders caused fear for locals.
In 1869, six people were killed within the month of September in a 40-mile radius overlapping Adams, Juneau, Sauk and Columbia counties. Four of them were killed by murder and two by lynching in an event that was dubbed "Bloody September."
The unrest started Sept. 13, 1869, when Schuyler Gates was murdered by Pat Wildrick, the former boyfriend of his wife described in the archives at the Juneau County Historical Society as "one of the toughest, meanest outlaws in the territory." He was known for committing robberies of rafts men on the Wisconsin River and sometimes killing them. Archives state two hit men working for Wildrick shot Gates six or seven times at close range as he was crossing a bridge near the Wisconsin Dells to pick cranberries. Later on, when Wildrick was jailed in Portage, a group of gang members broke into the jail, brought him to a tree and lynched him for killing Gates.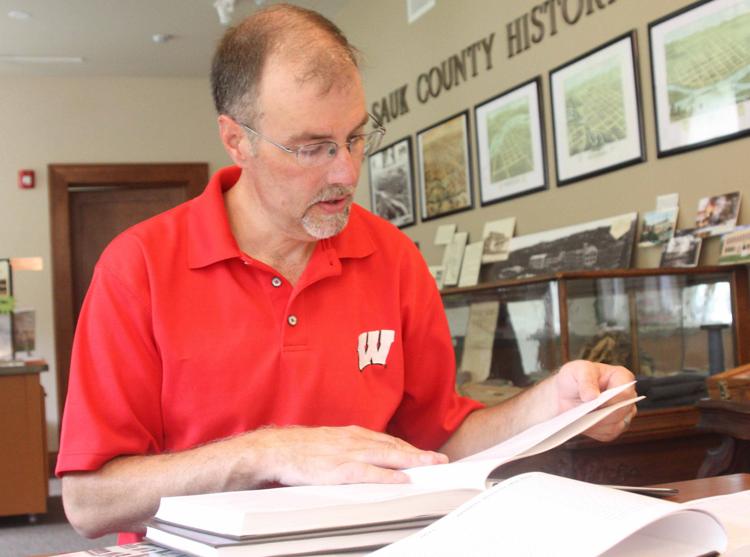 William Spain, who was known as the first county clerk in Adams County, and Barney Britt, who was a janitor at the courthouse, had known each other as a part of the Company D 19th Wisconsin Infantry Portage Company during the Civil War. They started to have "bitter feelings" toward each other and following an argument, Spain went home to retrieve a revolver. When Spain told Britt to stop following him, Spain raised his revolver and fired it, killing Britt. With many witnesses nearby, the public called for Spain to be hanged. He was arrested by officers but as they made their way toward the jail, Spain was beaten by a mob of people and moved to a tree where he was lynched by the public. All of it occurred in about 30 minutes, according to archives from the Juneau County Historical Society.
Another murder happened when R.H. Davis, a former Justice of the Peace for Sauk County, was robbed, tied to the train tracks of Lemonweir Station and run over by a train. A $500 reward was offered from Juneau County and Mauston officers for anyone who could be linked to the murder. One man was charged with the murder, but later released for lack of evidence, according to the archives. Juneau County Historian Rose Clark said the murders never were solved and the case remains cold today.
The final murder happened near Necedah when Frank Provesal was shot by Bill Dandy, a Native American Indian chief who was a part of the Winnebago tribe in the area. According to the archives, Provensal refused to serve Dandy breakfast. After Provensal gave the chief rum upon request, Dandy left to get a pistol. Provensal took off running through a cranberry marsh and Dandy shot him as he was running. Clark said Provesal was caught in bed with Dandy's daughter. According to archives, Dandy was indicted, but the case eventually was dismissed.
Clark said number of murders so close to each other in days and proximity is why the cases are so significant to Juneau County history. She said the incidents frightened the public at the time, and even made national newspaper outlets.
"There's never been anything like it in these counties within Sauk and Juneau area this far west of Madison," she said.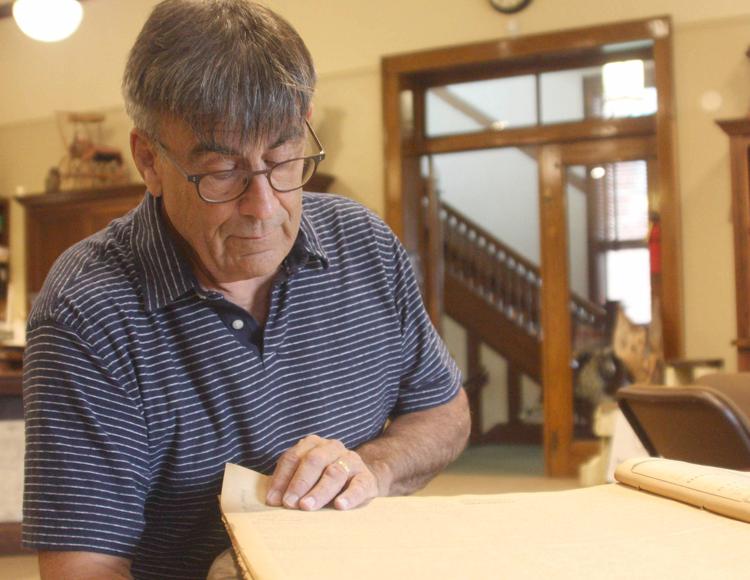 Sauk City murder mystery
The person who murdered three siblings in Sauk Prairie on an August night in 1922 still remains a mystery. Tripp Heritage Museum Manager Jack Berndt said the murders were "pretty gruesome."
In the neighborhood of Cassell Prairie, located in the town of Troy about eight miles southwest of Sauk City, a neighbor of the Balzer family was driving home from work when he discovered the body of Mary Balzer in the front yard in a pile of weeds. He immediately notified authorities, who discovered the bodies of her brothers, Julius and William, in a garage in the barn on their farm. Julius was dead while William was alive and taken to the hospital where he died three weeks later from his injuries.
According to the museum's archives, Julius and William Balzer were possibly lured into the garage under the pretense of trying to help someone fix an automobile part, where they were beaten with clubs. Julius suffered eight blows to the head while Williams suffered two and was able to seek safety by crawling under a car where authorities found him unconscious. Mary attempted to run and get help but was overrun and killed.
"It was something that was very obviously unusual around here," Berndt said.
Archives state a search party of 200 friends and neighbors searched for the hammer that had been used to kill Mary, but it was never found. While archives said a suspect was questioned many years after the murder, the people who committed the crime were never found. The case remains a mystery.
Berndt said he's read about the possibility that the people who committed the murder may have known the family, like a farm hand coming to work for a short period of time. He said the reason why the crime is so significant to the area is because of the nature of the murder.
"I mean just three people out there living and doing their thing and then all of the sudden they are murdered with the thought that they had money," Berndt said. "Somehow the word got out is that they had money hidden that's what they surmised. They think one or two people murdered them to get the money."