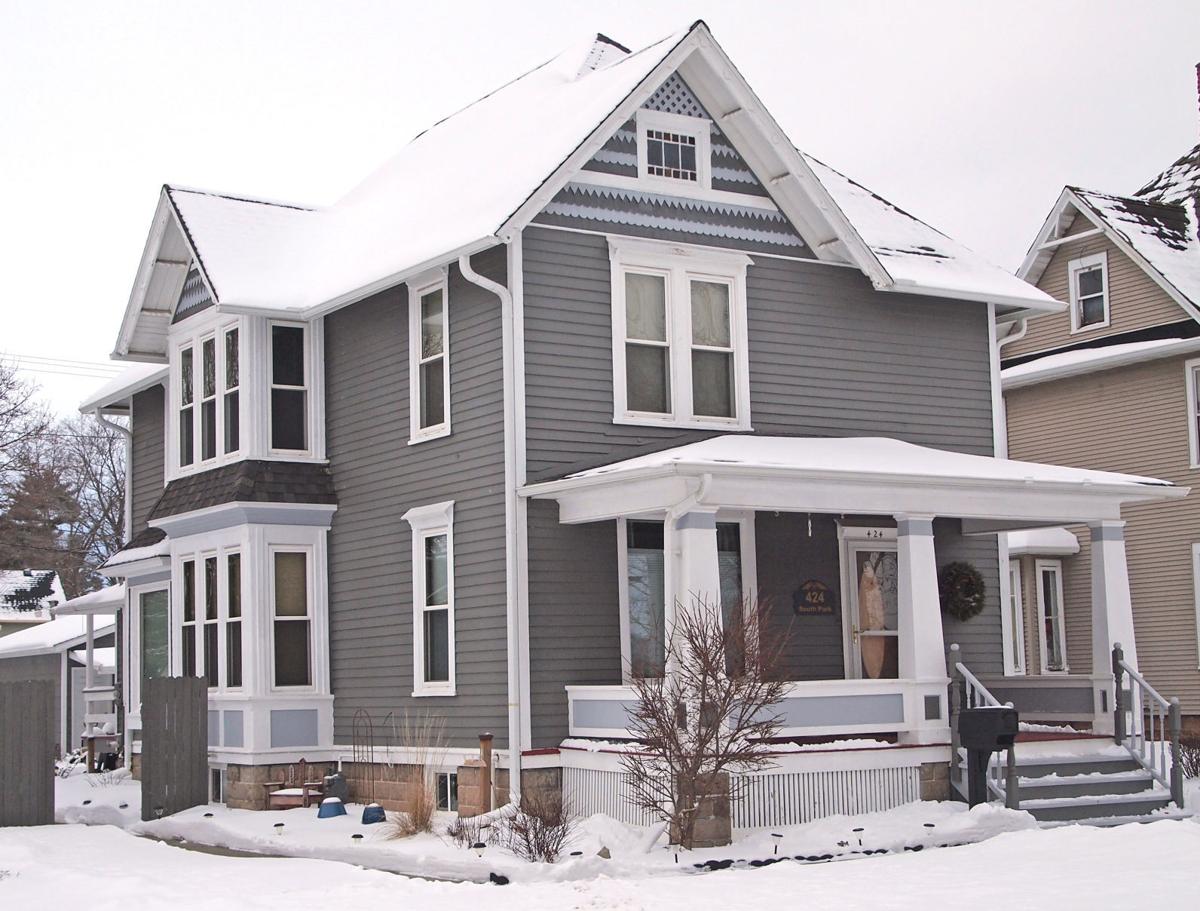 Police say the body of David J. Knoble was found Dec. 30 at his residence in the 400 block of South Park Street in Reedsburg.
Knoble was wanted by authorities for allegedly sexually assaulting an underage parishioner while serving as the music director at a Reedsburg church. The charges were filed Dec. 29 in Sauk County Circuit Court.
Authorities say the music director at a Reedsburg church sexually assaulted an underage pari…
According to a press release from the Reedsburg Police Department, the 48-year-old Reedsburg man fatally shot himself as police approached the residence after 8:30 a.m. Wednesday, as they followed up on a welfare check request. Police said a friend reported that Knoble had expressed suicidal thoughts.
"Officers forced entry into the home and found Knoble dead of a self-inflicted gunshot wound," Reedsburg Police Chief Tim Becker said in a news release.
According to the criminal complaint filed in the case, Knoble worked as the director of music ministry at the St. John Evangelical Lutheran Church in Reedsburg. While serving in that role, he allegedly had a sexual relationship with a girl from the church choir when she was 16 and 17 years old. Knoble denied the charges to investigators, and declined to comment when questioned by the Baraboo News Republic on Dec. 29.
St. John Evangelical Lutheran Church Senior Pastor David Glesne said Knoble resigned from his paid position with the church Dec. 29.
It was unclear whether Knoble was alone in the house at the time he shot himself. Becker did not respond to a message seeking details.
Knoble was charged in Sauk County Circuit Court with five counts of child sexual assault by a person who works or volunteers with children. He also was charged with one count of exposure of intimate parts. All six charges are felonies carrying possible prison time of six years.
According to the complaint, the parents of the alleged victim contacted police after finding a text message from Knoble on the girl's phone that said, "I love you."
The girl told the investigating officer she was Knoble's girlfriend and that they began having sexual contact when she was 16.
You have free articles remaining.
The girl estimated she had been intimate with Knoble about 50 times in the last year and described encounters that fell short of intercourse.
"(The girl) said they have never had sexual intercourse because they are both very religious and are waiting," the complaint stated. "She said they have had a conversation about having sex many times but it has never happened yet."
Knoble told police the girl was one of about 20 children he provided with music lessons in his home. Knoble told police he cared for the girl but denied the text messages were evidence of a romantic relationship and said he told the girl, as well as her siblings, he loved them because he considered them extended family.
Once, Knoble said, he told the girl he "wanted to be with her" but denied having sexual contact. He ended the interview with the officer when asked whether he ever discussed with the girl having sex in the future.
Court records records show Knoble was released on a $250 signature bond he signed Dec. 26, three days before formal charges were filed against him in court. It was not clear why Knoble was released on a signature bond and then subject to a felony arrest warrant three days later.
Knoble has previously been accused of having sexual relations with a Reedsburg student.
In 2004, Knoble was charged with felony sexual assault of a 13-year-old-girl who attended Webb Middle School in Reedsburg, where he worked as a vocal music teacher, according to court documents.
The alleged victim in the 2004 case told authorities Knoble had groped and kissed her in his home sometime in August 2003.
The charge eventually was reduced to fourth-degree sexual assault, a misdemeanor, according to court documents.
The 2004 case ended when Knoble entered an Alford plea – a plea-bargain arrangement in which a defendant does not admit guilt but concedes that evidence exists for a jury to find him guilty.
Knoble was found guilty of the misdemeanor charge and fined $335.
Circuit Court records indicate the current charges against Knoble were dismissed Dec. 30 following his death.
Baraboo News Republic Reporter Tim Damos contributed to this report.