With sales sluggish on the log cabin community next to Necedah Library, Jim Schmitt and Star Log Cabins have turned to AirBNB and VRBO to keep funds flowing as development continues.
"The main thing we're finding out is there is very poor interest in purchasing," Schmitt said at an Aug. 12 Necedah Village Board meeting. "But we've put them on AirBNB and the response has been very good."
Schmitt says only one cabin has been sold so far, with two more on the market. Construction is underway on a fourth cabin, which Schmitt is hoping to have finished by Sept. 15.
The two remaining cabins are listed for $200 a night on AirBNB and VRBO, with a $75 cleaning fee added to the price. There is also a two night minimum stay for guests.
"The reviews have been just excellent on the cabins," said Schmitt. "For Fourth of July (a renter) booked the whole week for two cabins."
Schmitt says he has renamed the cabins to Castle Rock Cabins and named the about three-acre pond adjacent to the cabins Little Castle Rock Lake as a means to entice out-of-state visitors who want to stay near Castle Rock Lake but are not aware of small communities like Necedah. He attended the meeting to update the village board on the status of the development.
"If the committee was against us renting, we would need to just sell for cost and bail," said Schmitt.
Renting is currently allowing Schmitt to cover the property taxes on the properties, which he estimates at between three and four thousand dollars per year, with the possibility of a slight profit if renters continue to book the properties.
You have free articles remaining.
Keep reading for FREE!
Enjoy more articles by signing up or logging in. No credit card required.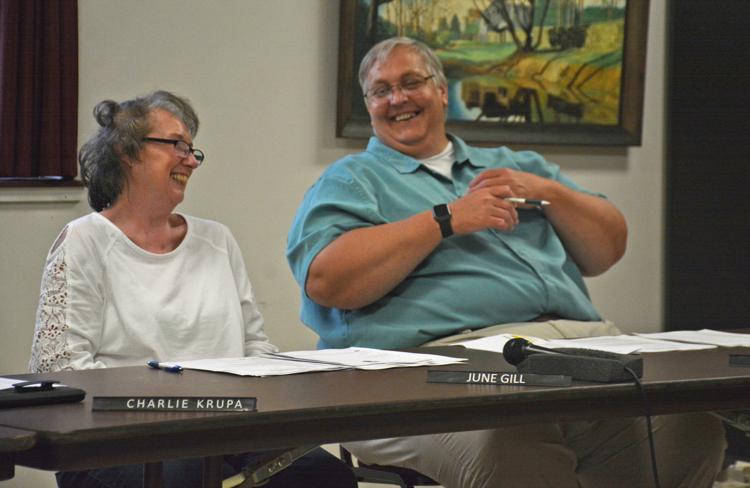 Re-codification of ordinances
The village of Necedah is undergoing a re-codification project aimed at updating, consolidating, and eliminating unneeded ordinances. Village Administrator Roger Herried updated the board on progress made by the re-codification committee at the Aug. 12 village board meeting.
"We looked at what items we wanted to make sure they addressed," said Herried. "(The) accessory building size is a little small compared to what everyone is doing around us… police and building inspections… subdivision ordinances, approval processes for certified survey maps… (and) fences."
Much of the original code was completed in 1989, according to Herried, which has led to a need for updated language. The village is working with a contractor who looks at sections of the village's ordinances, and sends back draft sections with suggestions for improving the ordinances.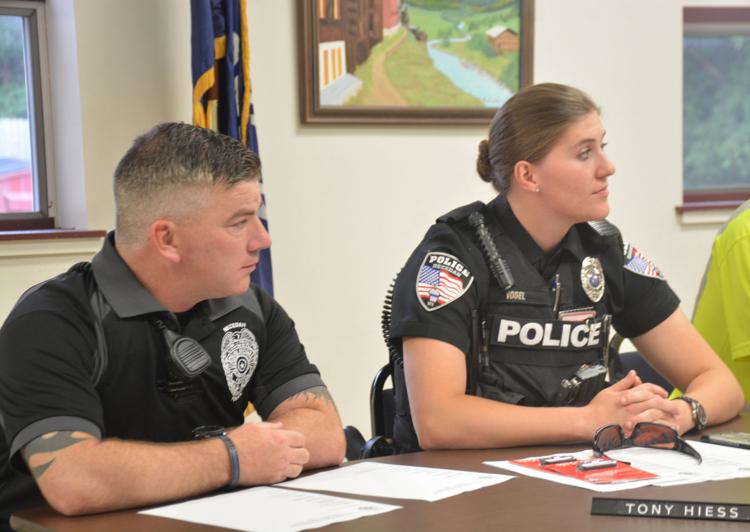 Other action
In other action before the board, the board:
Approved the resignation of Necedah Police Officer Mariah Vogel. The police department is bringing aboard two part time officers, John Miller and Cody Simons.
Approved a wage adjustment for part time police officers, which allows Police Chief Tony Heiss to adjust starting salary based on experience within budgetary confines.
Approved operator's license renewals for Diane Baldwin of Veteran's Hall and Mary Allen of Talisman Liquor.
Approved a letter of support to allow Camp Douglas Rescue Inc. to downgrade service and flex staff.