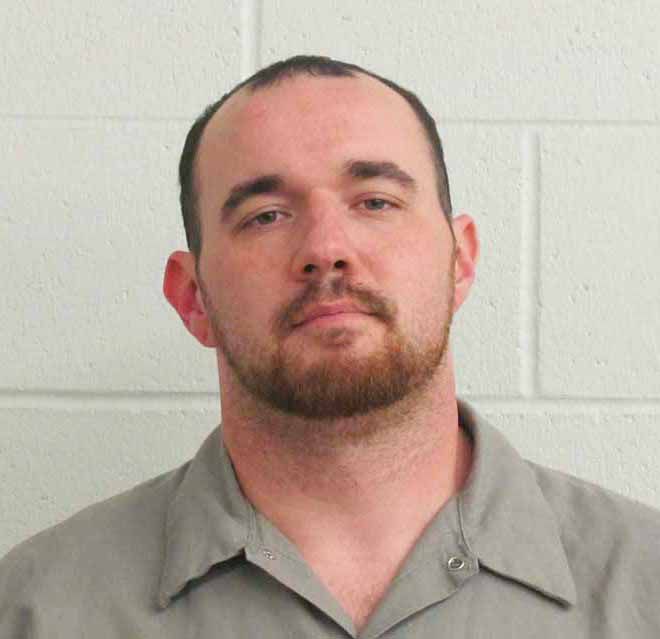 A Necedah man faces two domestic abuse charges, along with a felony bail jumping charge, after being arrested by Mauston police.
For the felony bail jumping charge, Anthony J. Peterson, 33, could face a $10,000 fine or no more than six years in prison, or both. Peterson was also charged with misdemeanor battery and disorderly conduct and could be punished with nine month prison terms and $10,000 fines for each offense. The offense occurred March 26, but charges were not filed until May 19.
According to a criminal complaint:
You have free articles remaining.
Mauston police responded to a physical disturbance at a residence on West Milwaukee Street involving Peterson and a female. Peterson was out on bond at the time and was to have no physical contact with the woman. Despite his last known residence listed as in Necedah, Peterson had lived with her during a previous arrest and was allegedly still residing at the residence.
When the Mauston officer made contact with the female, she said she was fine and nothing happened. She denied Peterson had been at the house and there was an altercation. The officer noticed the bottom of her pants were wet and muddy and she said it was because she had been outside earlier arguing with a friend on the phone.
Police questioned another male staying at the residence who claimed Peterson had beaten the female in the backyard. He alleged Peterson was "wailing on her." He said he yelled at Peterson to stop and the woman begged Peterson to stop beating her. The man completed a voluntary statement form.
Another witness also said she saw Peterson beating the woman in the yard. She called 911. Another man staying at the house said he heard them arguing, but couldn't see what happened since he was in the basement.
Peterson will make an initial appearance at the Juneau County Justice Center on June 21 at 9 a.m. He has been in jail since April 4.
Contact Kevin Damask at 608-963-7323 or on Twitter @kdamask