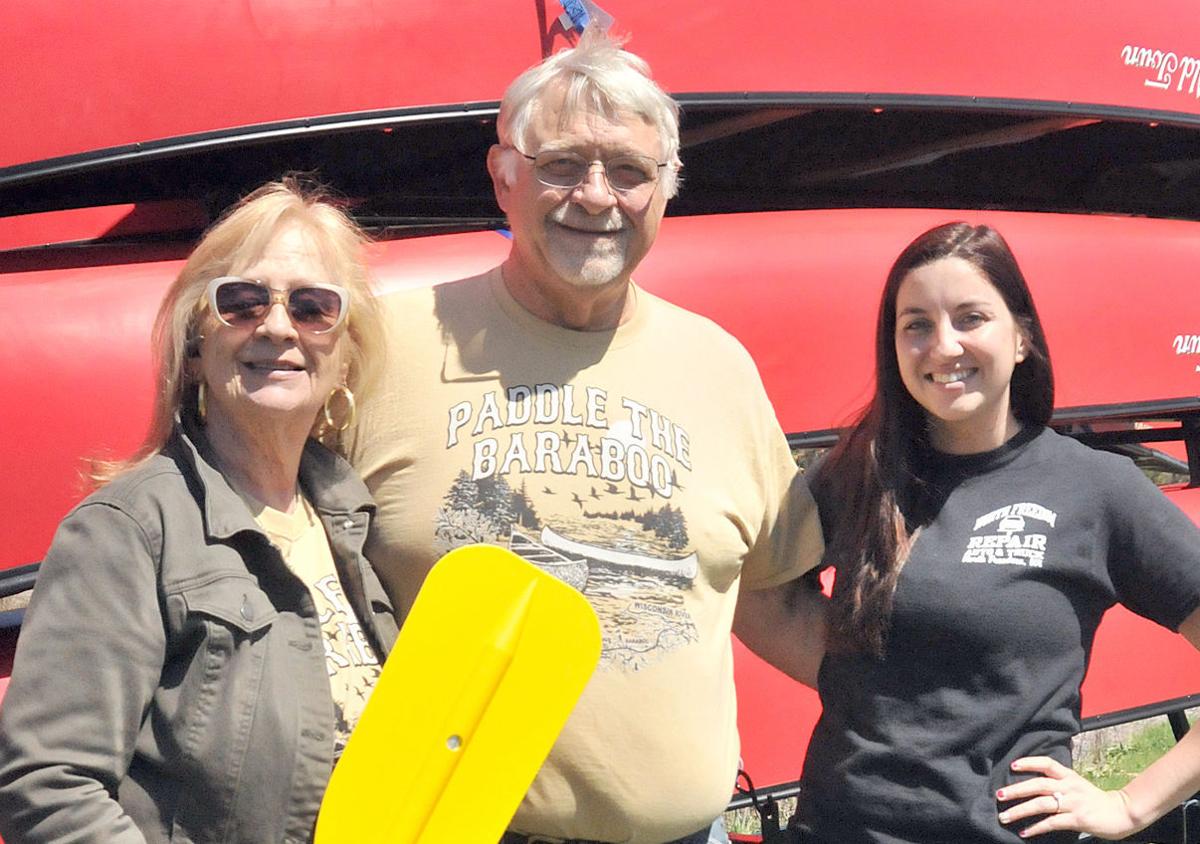 NORTH FREEDOM – Al Doering launched a kayak business because a rising tide lifts all boats.
Nonprofit groups and government agencies are working to revitalize the Baraboo River, with hopes of drawing paddlers and anglers and promoting tourism. As tourist traffic grows, boosters see business opportunities springing up along the riverfront.
"We hope the public is as excited as we are about the opportunities that could result from this," said North Freedom Clerk/Treasurer Kayla Steinhorst, president of the Friends of the Baraboo River.
"Hopefully it'll bring business for all of us in town," Doering said. "They're working very hard at this to try to get this to go."
Village leaders convinced Doering, owner of North Freedom Repair, to create a canoe and kayak rental and shuttle service. Baraboo River Canoe & Kayak Rentals will take its maiden voyage May 10.
Doering has bought 16 kayaks and eight canoes, plus 14-passenger shuttle buses that will drop off paddlers at North Freedom's boat launch, then pick them up downriver at Giese Park in the town of Baraboo, Haskins Park in West Baraboo or – for the more adventurous types willing to brave the rapids – the former site of the Glenville Dam in Baraboo.
You have free articles remaining.
"There's not anything like it in the area," said Erica Channing, who helps Doering run North Freedom Repair and Baraboo River Canoe & Kayak Rentals.
Doering developed a love for the river growing up in La Valle. He learned to swim and fish in the Baraboo River, catching carp, muskie and sturgeon. "You never know what you're going to have at the end of your line," Doering said. "I'd like to see people have the opportunity to experience the river."
He and Channing have been planning the new business since last summer, creating a website, securing insurance and buying buses, canoes and kayaks. They'll charge $35 to rent a canoe, $30 for a kayak, including shuttle service and gear.
One group outing already has been booked, with North Freedom Market catering lunch. Doering said he'll consider the debut a success if it does business 20 days this summer.
He hopes customer flow will increase once boat landings in North Freedom and Rock Springs are improved. "The river's the most untouched resource in the entire area," Doering said.
He found opening a recreational business appealing because at his vehicle repair shop, customers arrive out of necessity, not by choice. "I'm looking forward to it," Doering said. "When they want to rent a boat, they're happy. They want to spend the money."
Doering will hire two employees to help run the new business. Down the line, he foresees outdoors outfitters springing up along the river, and Baraboo hotels and restaurants benefiting as paddler traffic creates a rising tide of tourism.
"All the businesses should benefit from this," he said.
Follow Ben Bromley on Twitter @ben_bromley