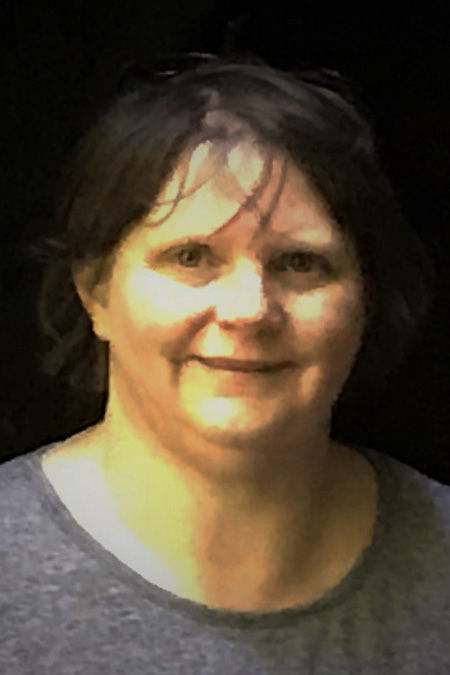 Cynthia "Cindy" Gill, age 51, of Lyndon Station, Wis., passed away Monday, September 2, 2019 in San Francisco, Calif.
A Celebration of Life Memorial Service will be held on Saturday, September 21, 2019 at 2:00 p.m. at St. Luke Lutheran Church in Lyndon Station with Pastor Alan Boeck officiating. Visitation will be held at St. Luke Lutheran Church on Saturday from 11:00 a.m. until the time of service at 2:00 p.m.
You have free articles remaining.
Cindy was born June 23, 1968 in Port Washington, Wis. the daughter of Donald and Elaine (Kieckhaefer) Arndt. She grew up in Port Washington and attended school there. After graduating, she attended Concordia University in Mequon, Wis. and received a BA in Business. In May of 1995, she married Mark Gill in Sturgeon Bay, Wis. After her cancer diagnosis, she was involved in Relay for Life, and enjoyed posting a "Smile of the Day" on Facebook. She became very adamant about her positive attitude, conquering fears and living life to the fullest. She also loved to share her adventures and the beauty of God's creation with others through her camera, posting many pictures on Facebook as well. Cindi was an avid singer, she was involved with her church and community, as part of the Lutheran Women's Missionary League. Cindi always tried to help others and make them feel welcome. When someone new came into the church, she was there to greet them and make them feel at home.
Cindy is survived by her mother, Elaine Richardson of Wisconsin Dells, Wis.; husband, Mark and son, Ryan Gill of Lyndon Station, Wis.; sister, Susan (Charles) Heim of Milwaukee, Wis., and twin sister, Judith (Francis) Schwichtenberg of Burnsville, Minn. She is preceded in death by her father.
The CONWAY-PICHA FUNERAL HOME AND CREMATORY OF Lyndon Station, Wis. assisted the family with arrangements. for on-line condolences and information, go to www.pichafuneralhome.com.