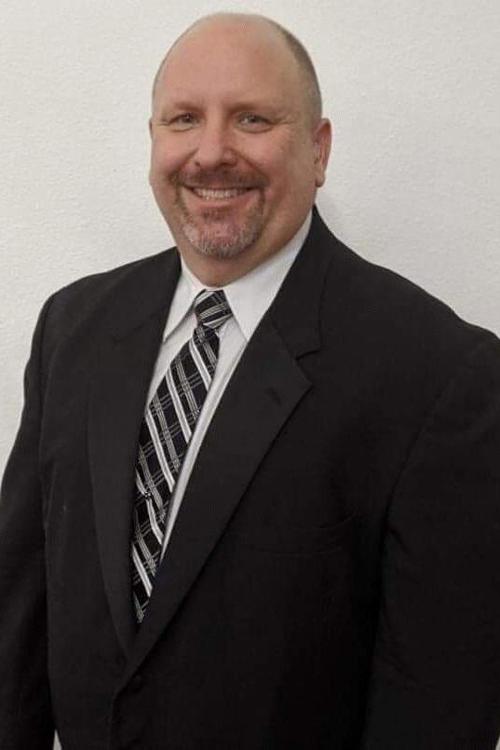 MONTICELLO, Ia—Douglas DiBell, age 56, died Tuesday, April 27, 2021 at his home surrounded by his family following a courageous battle with cancer.
Surviving is his wife, Rhonda, 2 sons, Stephen, Joshua (Allison) and grandson, Luke, his siblings, Michael (Bonnie) Meiller, Suellen (Dennis) Peterson, Terri DiBell and a sister-in-law, Nancy Burda. He was preceded in death by his parents, and a brother John Burda.
Douglas was born July 28, 1964 in Portage, WI. He was the son of John and Helen (Meiller) DiBell. Doug graduated from the Pardeeville High School in 1982. He worked in a factory and later as a salesman before pursuing his calling to be a Pastor. Doug married Rhonda Farrey in 1990 at the Pardeeville Bible Church in Pardeeville, WI. Doug graduated from Indiana Wesleyan University in 1992. He pastored more than 10 churches across Indiana, Michigan and Iowa, including Solon Center Wesleyan Church in Cedar Springs, MI where he faithfully severed for 12 years. He also served as a chaplain at Gordon Food Services in Grand Rapids, Michigan. Most recently Doug pastored New Life Community Church of the Nazarene in Monticello, Iowa, over the last 10 years.
In his free time Doug enjoyed hunting, fishing, and spending time in nature. He found his love of hunting and fishing through the time he spent with his dad and other members of his family. He said during those times he had a chance to enjoy God's creation and spend one-on-one time with God.
A private family service will be held at 1:00 PM Saturday afternoon, May 1, 2021, at the Goettsch Funeral Home, where there will be a public visitation from 4:00 PM until 7:00 PM on Friday April 30, 2021. Pastor Rich Cook will officiate the services. Masks must be worn and fitted properly over the nose and mouth at all times to enter the funeral home. Social distancing will need to be practiced as well. You may access the live service by going to Goettschonline.com and then by clicking the Watch Our Live Services on the Facebook button which will direct you to our Facebook page. You may also sign the guestbook or leave a condolence at Goettschonline.com.