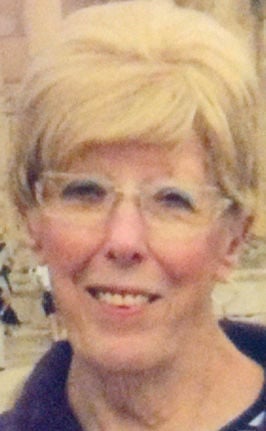 Judy (Crane) Lewis, 75, of Baraboo, passed away on Thursday, May 9, 2019, at Oak Park Place. Judy was born on July 28, 1943, in Milwaukee and adopted by Herbert and Mildred (Newell) Crane of Baraboo.
Judy graduated from Baraboo High School in 1961 and immediately began working at Sauk County UW Extension office. On April 25, 1964, she married Richard Lewis. They were married for over 43 years. During the marriage, Dick and Judy traveled, enjoying the western scenery and the history. Judy was Dick's caregiver for 10 years until his passing in April 2007.
Judy was very involved in the community with countless hours volunteering at the food pantry, Kid's Ranch, meals on wheels and St. Clare Hospital. Having the resources in her office, she was instrumental in the formation of Circus City 4-H Club and served as their leader for many years. She was a prominent organizer of the 4-H activities at the Sauk County Fair and was the go-to person when questions or situations arose. Judy was a very generous person who was always there to help anyone in need.
After Judy's retirement, she was able to enjoy her leisure time traveling via cruises and bus tours. Seeing new sites and meeting new friends was always a major joy for her. She also enjoyed using her new sewing machine and made many items that she gave to her family and friends.
In 2017, Judy decided to try to find her birth parents and other relatives to whom she may be related.
After using a kit to help her, she learned she had four living siblings. One living in Monroe and the others some states away. She was thrilled to have finally found her family and it became a life-changing experience for her.
Judy is survived by half-siblings, Mary Ellen of Monroe, Barbara of Cass Lake, Minnesota, Carl of Modesto, California, and Joan of Duvall, Virginia. Also surviving are her many, many friends which include Carol (Jack) Haskins, Ginny Johnson, Alonna "Lonnie" Pointon, Jackie Kuball and Joanie Arthur.
Judy was preceded in death by her adopted parents and birth parents.
Memorial services will be held at 11 a.m. on Saturday, May 25, 2019, at First United Methodist Church, Baraboo, with Pastor Marianne Cotter and Pastoral Associate George Burgess co-officiating. Visitation will be from 10 a.m. until time of service Saturday at the church. In lieu of flowers, memorials may be given to the Sauk County Humane Society or to a charity of your choice. Baldwin Funeral Services is assisting the family with arrangements.
Obituaries Newsletter
Sign up to get the most recent local obituaries delivered to your inbox.