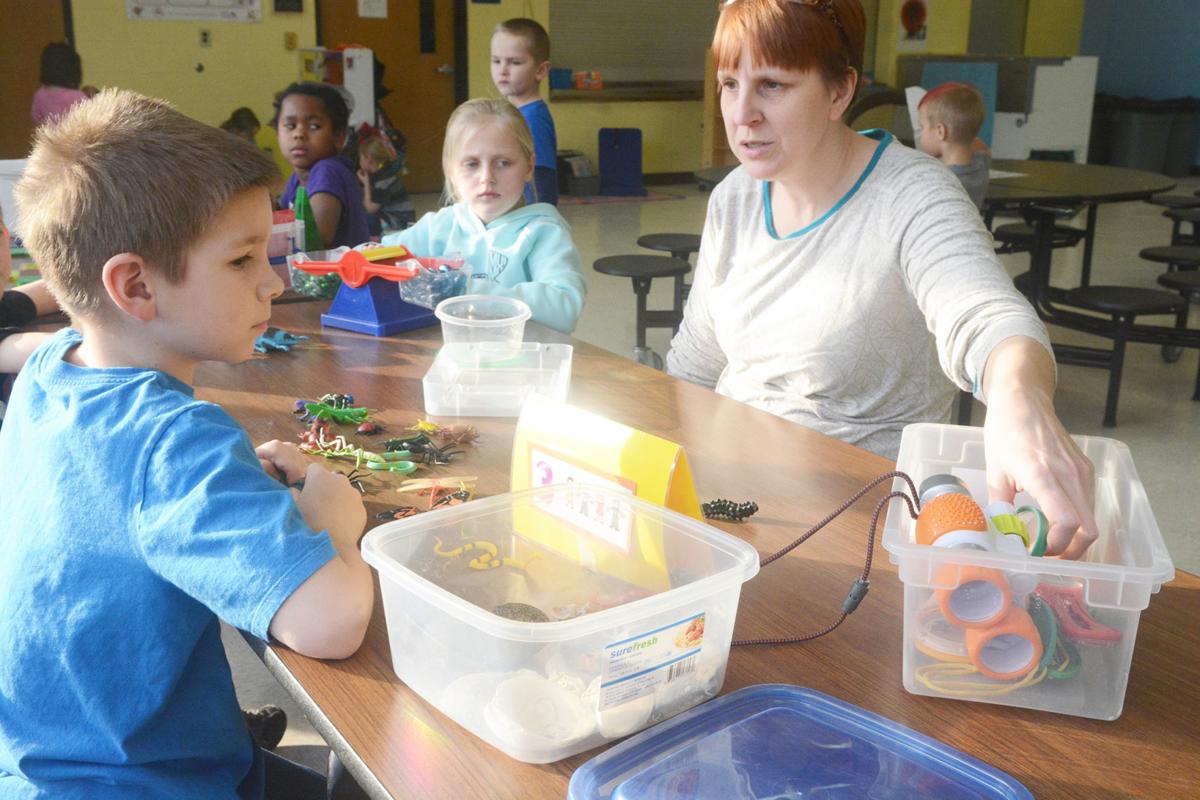 Portage child care centers are unaffected by the restrictions set by Gov. Tony Evers on Wednesday but face uncertain futures as the novel coronavirus continues to spread across the state.
Under the new state rule, child care centers cannot operate with more than 10 staff members or more than 50 children present at a time — guidelines the city's three major child care centers met already.
But as medical professionals expect the virus' spread to get worse before it gets better, at least one child care center understands that closing eventually is possible.
"At this point we're taking it one day at a time and we just don't know," said St. John's Child Development Center Administrative Director Debbie Drew, who is staying in close contact with leaders at the Divine Savior Healthcare Child Care Center and Learning Tree Child Care Center as news of the coronavirus rapidly develops.
"My original thought was that (St. John's) would stay open, always, but I need to make sure I have the staff and that they want to be here," Drew said. "If I don't have enough staff, I can't keep the doors open."
St. John's is the biggest child care center in the city, with as many as 72 children enrolled in the program. None of its 17 staff members have left St. John's yet, but Drew estimated about 20 families have already said they won't be using the child care center due to fears about the spreading virus or lack of money following layoffs.
Said Divine Savior spokeswoman Haley Gilman in an email, "As of Monday morning our Child Care Center continues to operate per usual. … We will continue to evaluate how our Child Care Center is able to operate as orders and guidance are given."
Drew is encouraging families in financial trouble to see if they would qualify for Wisconsin's Child Care Subsidy program, known as Wisconsin Shares. People can apply for the program at dcf.wisconsin.gov/wishares/apply. The state Department of Children and Families also announced Monday it is trying to find child care for families of workers who are providing vital service to the state's COVID-19 response.
Learning Tree has six staff members, about 30 children enrolled and, like St. John's, is still accepting children. Teacher Samantha Hicks said big changes for child care centers right now include increased cleaning, keeping the adult, non-staff members out of the facility and spending as much time outside — where the kids can spread out — as possible.
"Our hands are cracked because we use so much bleach," Hicks said of disinfecting surfaces, the bathroom, toys and more. "Obviously the whole thing is kind of scary but we're trying to stay positive and keep cleaning."
Hicks said Learning Tree staff frequently talk to the children about the importance of washing their hands – washing them for at least 20 seconds with soap and water "and waiting for the bubbles" – and pictures were posted next to the sinks to remind the children that "they're washing the germs off."
"They understand we don't want to get our friends sick," Hicks said. "We tell them to cough in the elbow, but sometimes we can't, and so we wash our hands."
Rusch Elementary paraprofessionals Cheri DeGarmo and Alexis Vogel expressed their concerns about the uncertainty surrounding child care services as they handed out free breakfasts and lunches for children on Monday outside of the school.
"I worry about all the kids who were at school while their parents were working," DeGarmo said. "Are some of them home alone right now? We don't know."
Just prior to the virus outbreak in America, Vogel's husband lost his job and has since been watching their two children along with two other children of a Rusch staff member during the day. "We'll keep doing that for as long as we can," Vogel said of an "indefinite" child care plan as her husband looks for another job. "Obviously this isn't the best time to find work."
Drew emphasized that the biggest unknown in child care concerns the economy.
"I think parents are scared and so am I as director," Drew said. "How we will recover financially? For these parents, how can they hold a slot with no money coming in? How can they pay me without money coming in? How long can I go without them paying me and still pay my employees? I still have bills to pay and a business to run. It's a bad position to be in."
Follow Noah Vernau on Twitter @NoahVernau or contact him at 608-695-4956.
Concerned about COVID-19?
Sign up now to get the most recent coronavirus headlines and other important local and national news sent to your email inbox daily.