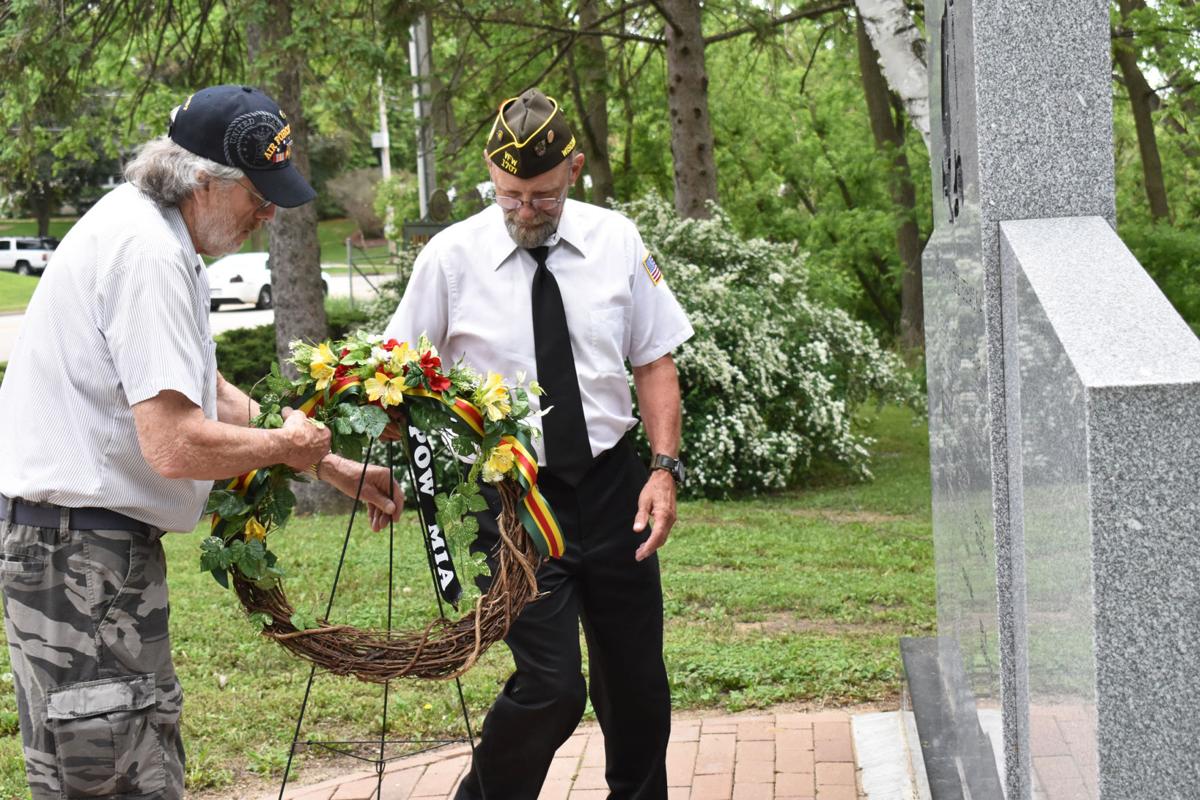 A group dedicated to the success of Blue Star Park recently became an official Portage committee and has plans to put its ideas into action.
Dave DuVall of VFW Post 1707 is a member of the newly formed city ad hoc committee and said he has remained invested in the park since the group was unofficially formed in the mid-1990s.
"We want the park to continue to be dedicated, or a reflection, on the service of veterans from Portage and the Portage area," DuVall said.
Members were officially appointed by the Portage Common Council during a meeting Jan. 14. DuVall said the people who make up the committee are active members in local veterans groups who can gain feedback from former service members in Portage. Dean Simonson, commander of the American Legion Post 47 is a member, as is Dennis Benson of the Vietnam Veterans of America Chapter 221. Other members include Jeremy Duffy, Bob Gerhartz, Pat Hartley and Chris Schutz.
Tim Raimer, former Portage Parks & Recreation manager, was a part of the original group that formed around 1996. Raimer remembers being ordered to remove the old World War II memorial due to Highway 16 construction.
"We took the header off and the whole monument just collapsed," Raimer said. They had hoped to relocate the memorial when it crumbled.
The original group formed as interested parties looking to ensure those names were memorialized another way. As time went on, other memorials were installed. Raimer said their last important action was the installation of a Killed In Action monument at the park in 1999.
Raimer said he wanted to see more investment in the park. After finding a group called Charters of Freedom, he said their monument that outlines the Constitution and Declaration of Independence seemed like a good educational component to add to the park.
Current Parks & Recreation Manager Toby Monogue was appointed chairperson of the committee. He said in talks about bringing in new monuments and other plans for Blue Star Park, organizers found they were "getting ahead" of themselves when they would talk about improvements and people like Mayor Rick Dodd and others recognized that a formal group to examine projects and make recommendations to the city was a more effective method for improvements.
DuVall said city support for veterans has always been "outstanding" and that "Mayor Dodd deserves a lot of credit in getting more organized."
DuVall said being part of the original group with former World War II veterans was most fortunate because he understands what veterans who are no longer alive to voice their opinions wanted to see in Blue Star Park.
One of the projects he hopes to see to fruition is establishing an overlook in the park. The spot could give visitors a place to reflect, DuVall said. Their goal is to "see improvements made" as an official committee to be "included in conversations" at the city level.
"Veterans will always be interested in maintaining that park," DuVall said. "And working with the city to help it look nice, to represent veterans and to be well maintained and promoted."
Follow Bridget on Twitter @cookebridget or contact her at 608-745-3513.