LODI — Lodi business owner Ken Kolste was talking to Wayne Meudt and another man about the historic flooding Thursday as Spring Creek floodwaters crept higher and higher by the minute.
That's when police officers called over to ask everyone to leave the parking lot behind the south side of South Main Street in downtown Lodi, which was closed off and having all gas and electric power shut down due to flooded businesses and a gas leak.
Heavy rains pounded the area as Kolste, Meudt and others sought shelter inside Lodi Mini Mall, which was among the businesses affected by the flooding.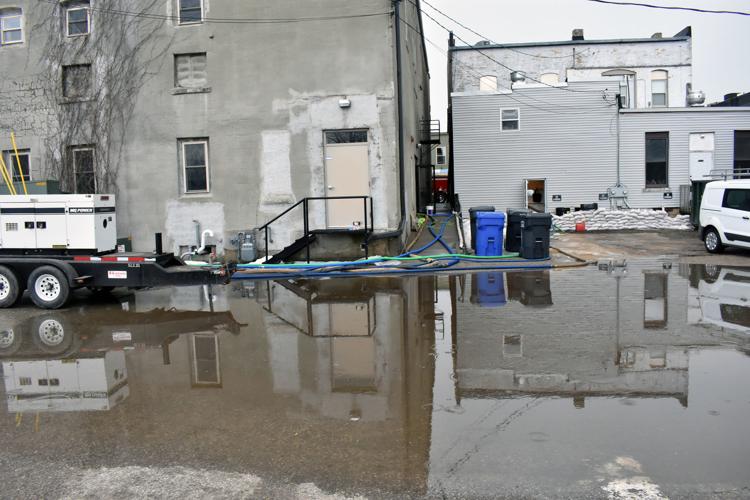 According to the National Weather Service, Spring Creek's water levels topped a record 8.6 feet on Thursday, which is more than 2 feet above the minor flooding stage of 6.5 feet and at least a foot more than what's considered major flooding there at 7.5 feet.
Free sandbags are available for pickup in Lodi at the Public Works Shop, located at 249 Water St., according to a Columbia County Emergency Management Office press release.
Lodi Mayor Jim Ness said Thursday's flooding was the worst he's ever seen in his 71 years living in the city.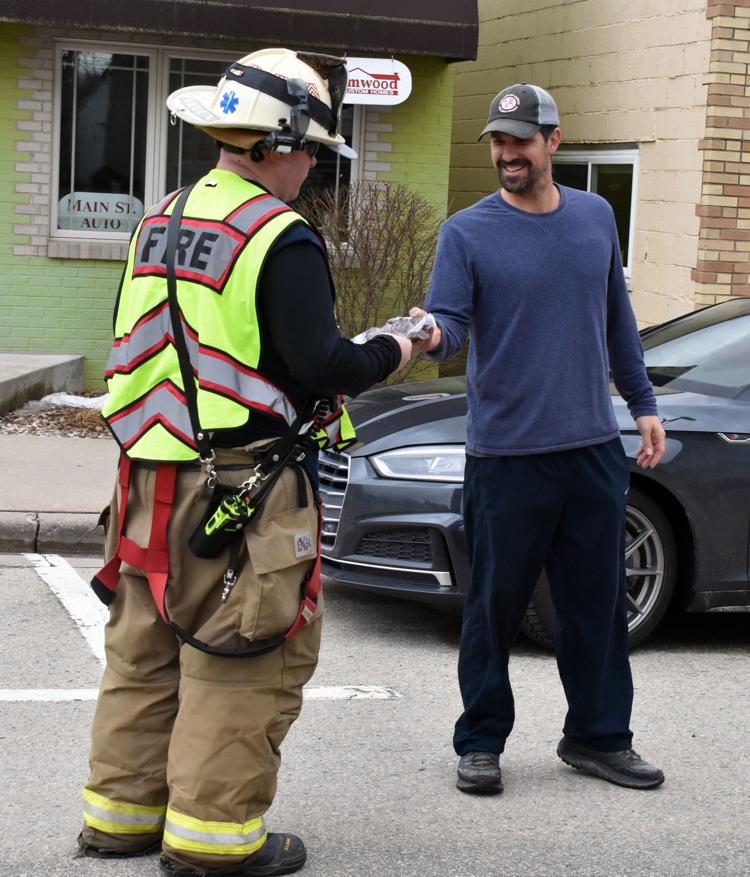 Lodi Fire Chief Bobby Annen said most − if not all − of the businesses on Main Street had knee-high floodwaters in the basement areas. He said multiple local businesses had substantial damage.
"This just isn't getting any better," Annen said. "Hopefully this doesn't last too long. We're just gonna work to try to keep everybody safe."
Firefighters and police officers directed traffic and offered information on unsafe roadways to residents out walking to check out the damage around town.
Annen said floodwaters knocked out a furnace and caused a gas leak in the basement of Nancy's Floral & Gifts at 146 S. Main St.
Because of the leak, authorities had to shut down power to every business downtown.
Annen said the rising floodwaters were triggered partly by rain, ice dams up stream and overall melting snow runoff.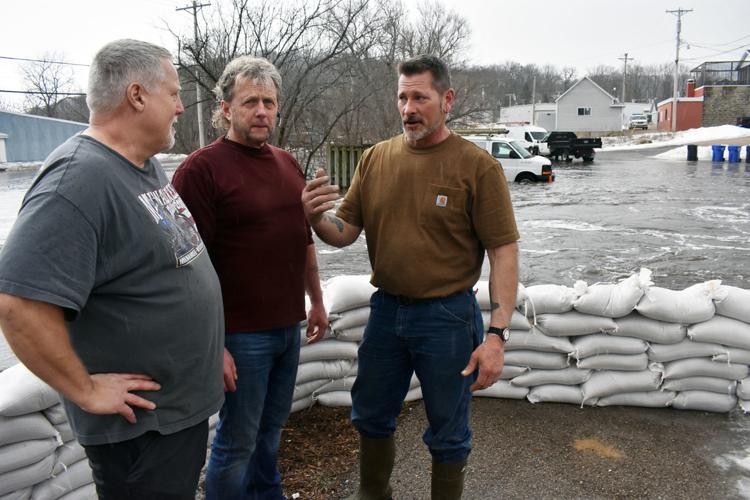 Lodi Police Chief Scott Klicko said no injuries were reported and no homes were flooded as of 2 p.m. Thursday.
But he said a senior living apartment building had some flood damage, and police were working with the Red Cross to provide temporary shelter for the displaced residents at Lodi Elementary School, 101 School St., where a reception center was set up for anyone who was displaced.
Klicko urged the public to avoid the downtown area and let first responders do their jobs.
He said people should stay away from rushing waters due to risks of being swept away and because of contaminants in the water.
Columbia County Sheriff's Office deputies assisted local police on Thursday.
"Thank goodness no injuries, but lots of property damage," said Sheriff Roger Brandner.
Brandner said because the city of Lodi police station is inaccessible, the Sheriff's Office is providing their mobile command center.
Brandner added that he thought it was great to see community members helping police to pile sandbags up downtown.
Kolste, who owns A New Home Interior Decorating and Design with his wife, helped pile sandbags in front of rising waters in a parking lot near South Main Street. But the rushing waters rose even higher and flooded that parking lot within minutes.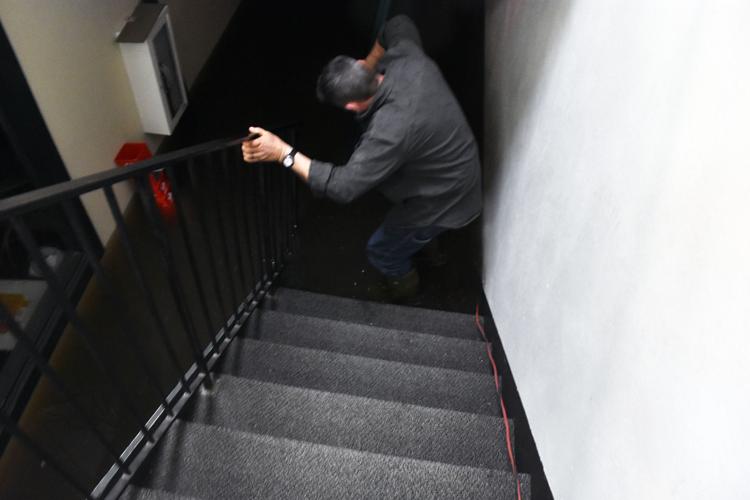 "We're just trying to save our store and every other store that's in here," Kolste said as he checked back on the floodwater progress inside the basement of Lodi Mini Mall around 2:30 p.m. Thursday.
While Lodi City Hall is without power and phones, it can be reached for urgent matters at 608-573-0823.
The rain and snow runoff was having an impact elsewhere in Columbia County as well. In a press release, the county reported the following roads closed:
Blackhawk Park area including Blackhawk Road, West Lane Road, Old River Road and Lake Road in the town of Caledonia.
Highway 44 north of Highway 33 in the town of Scott.
Highway K between Highway I and WIBU Road in the town of Arlington.
Meek Road in the town of Arlington.
Highway J is also shut down due to a damaged culvert bridge there, Brandner said.