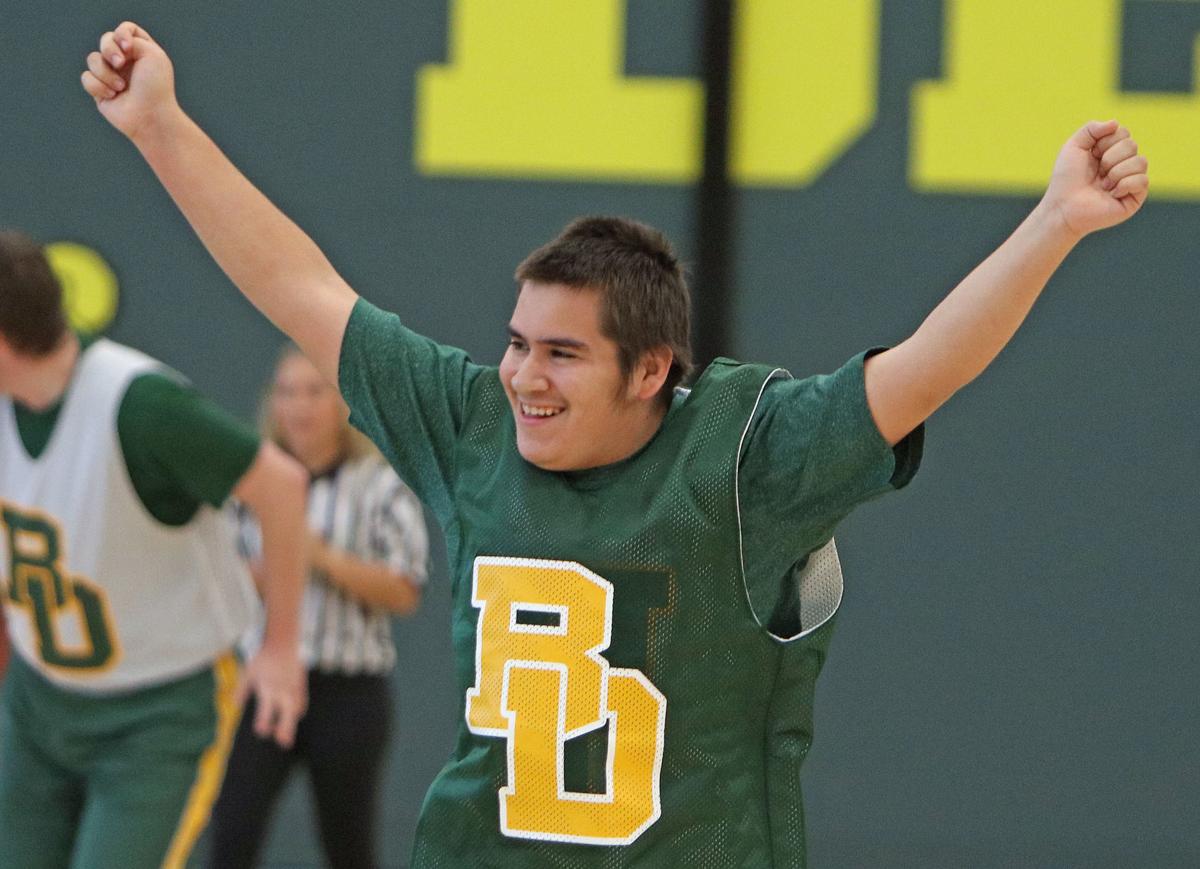 The band played. The bleachers were almost completely full. The student section chanted "De-fense! De-fense!" and other common sports refrains of the like.
It was exactly like a varsity basketball game. Only this game that was played Tuesday evening had a far bigger purpose.
It was about making a difference — now, and in the future — while at the same time remembering someone who already left an indelible mark on the community before passing away in May from breast cancer.
Beaver Dam High School's inaugural BD Unified "Sekel Scrimmage" was part of a Special Olympics initiative aimed toward social inclusion for students with special needs, and by all accounts Tuesday's event was an overwhelming success.
Special education students and non-special ed students were mixed together on two separate teams — Green and White — but nobody lost. There was just one big winner.
"The smiles" White team coach Michayla Swanson said. "Everyone was so genuinely happy for each other, even for the other team — they were giving high-fives out there after the other team scored.
"They were just out there having fun."
A lot of it. And in front of a lot of people.
Karson Kuehl, who scored a game-high 10 points — on a free throw, three 2-pointers and a 3-pointer — to lead the Green team's 30-26 win wasn't fazed by the big crowd, though.
"I wasn't nervous at all. I was more happy than anything," he said. "The more people the better — that was awesome."
The game was played in memory of Meg Sekel, a special ed teacher for 32 years who BDHS athletic director Melissa Gehring said would have loved what took place Tuesday.
"She was such an advocate for them," said Gehring, who also coached the Green team. "She was just all for them, no matter what."
Plans for the game began over the summer when Gehring and Swanson, who teaches adaptive physical education — phy-ed class for students who have emotional, cognitive or physical challenges — at BDHS, started laying the groundwork for BDHS to become a Special Olympics Unified Champion School.
According to the Special Olympics, the goal of the Unified Champion Schools program is to use sports as the foundation to "equip young people with tools and training to create sports, classroom and school climates of acceptance. These are school climates where students with disabilities feel welcome and are routinely included in, and feel a part of, all activities, opportunities and functions."
The stated goal continues: "The program is designed to be woven into the fabric of the school, enhancing current efforts and providing rich opportunities that lead to meaningful change in creating a socially inclusive school that supports and engages all learners."
Tuesday marked a big step forward for BDHS in its attempt to meet that standard.
"This was way better and bigger than what I expected — it exceeded expectations," Swanson said.
"I think when Michayla and I started talking about this in the summer, we didn't know what it would turn into," added Gehring. "We kind of imagined we were just going to be playing a game in front of maybe a couple family members and such. And as their excitement started to grow we realized what a big deal it was for these kids."
It showed on Tuesday — and it even made a few dreams come true, too.
"One of them said, 'I always wanted to play on the basketball team, but didn't think I could,'" Gehring said. "And when they walked in and saw it set up tonight, they were in awe."
Swanson said the school hopes to play another game similar to Tuesday's game at halftime of either a varsity boys or girls basketball game this season and also is in the early stages of planning a unified sporting event in the spring.
"This is just the beginning," she said of the school's progress toward making BDHS a Unified Champion School.
For now, though, everyone involved is just thrilled with how great things turned out Tuesday.
"Everybody's hearts were just so full watching them get so excited to score," Gehring said. "They're on cloud nine — I know that's a cliché, but these kids are jacked up."
Aaron Stanton, Michayla Swanson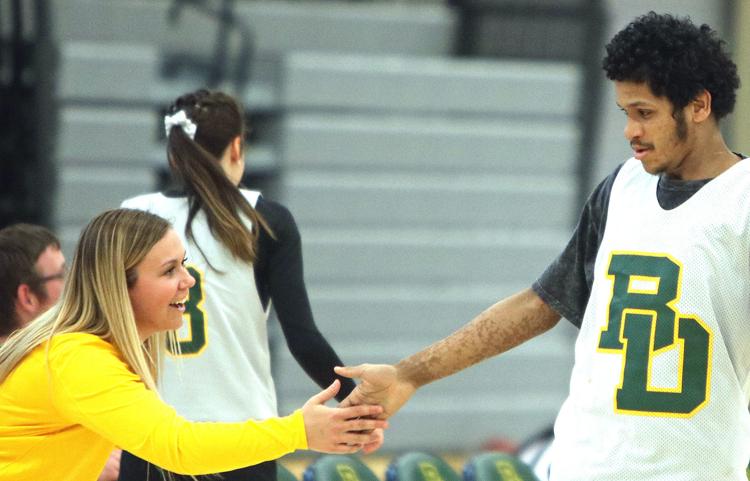 Karson Kuehl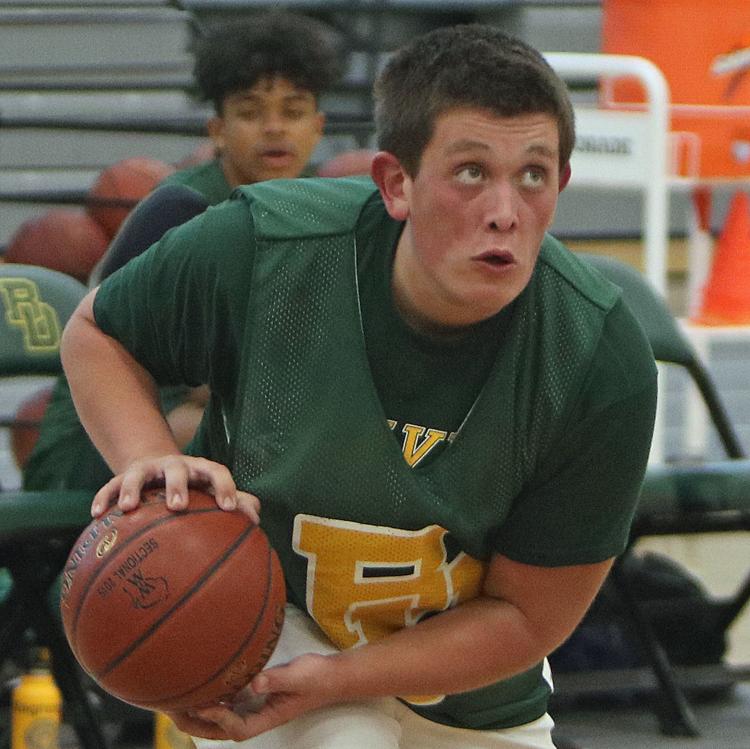 Beaver Dam Inaugural BD United "Sekel Scrimmage"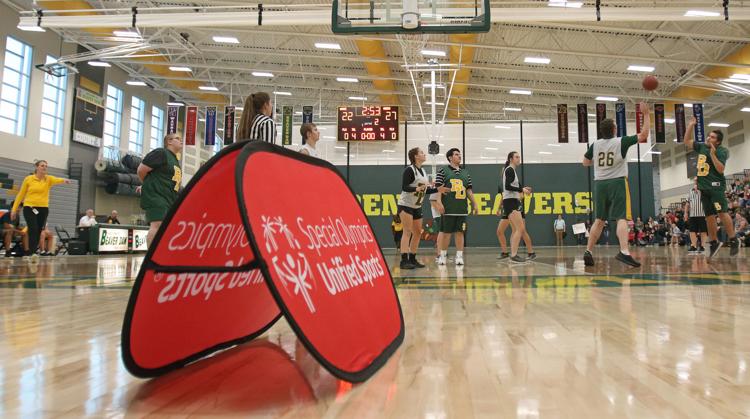 Beaver Dam Pep Band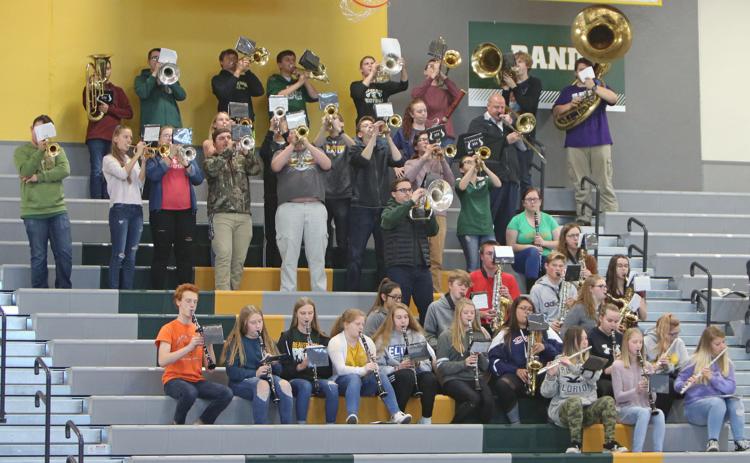 Benny the Beaver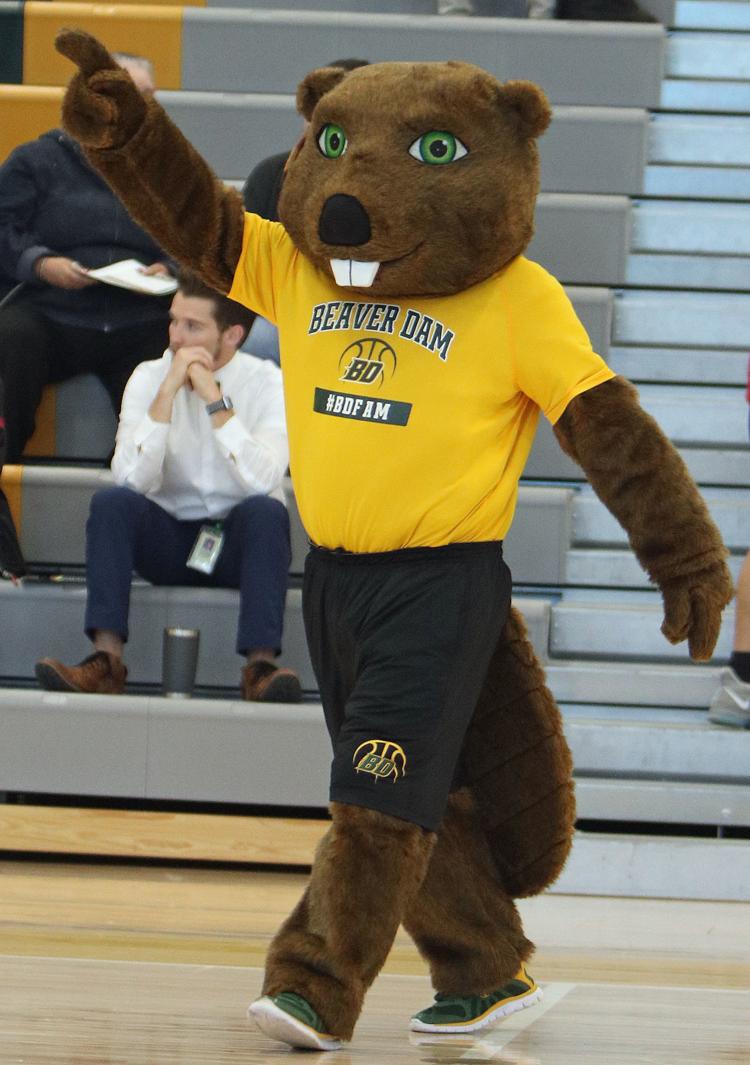 Melissa Gehring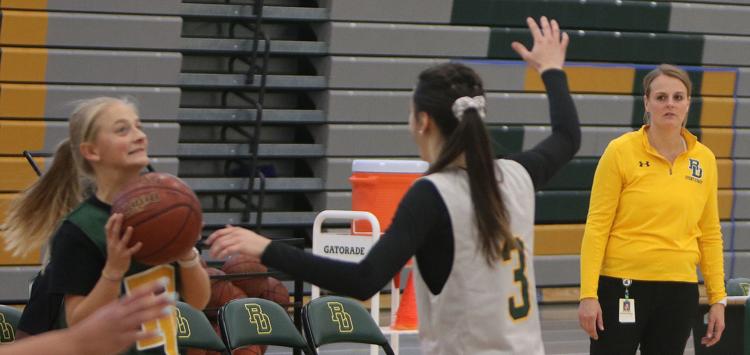 Corey Hagen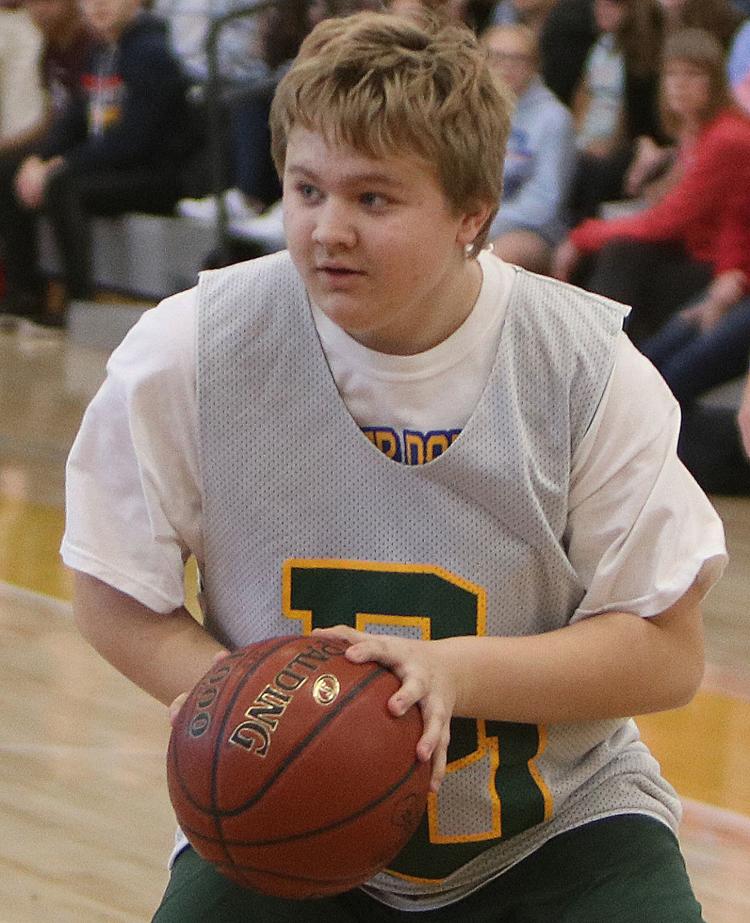 Corey Hagen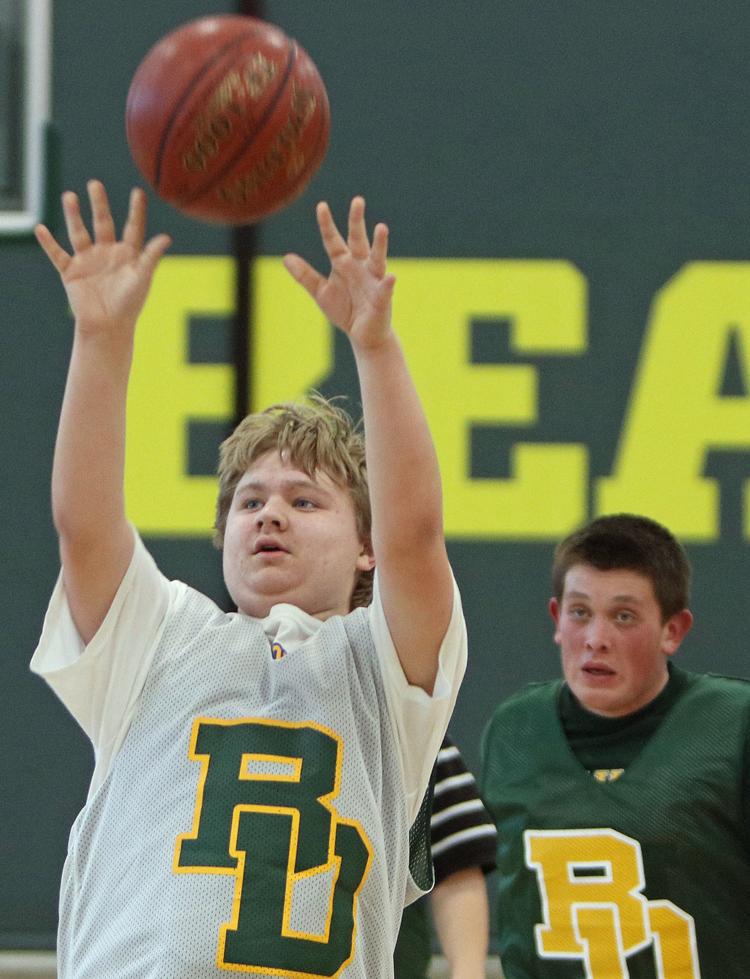 Karson Kuehl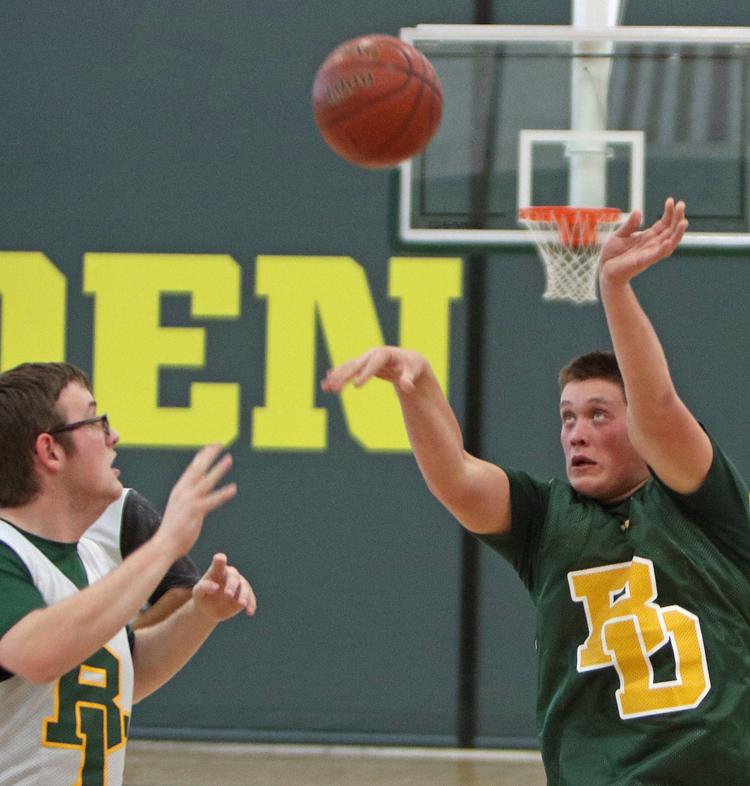 Tim Ladron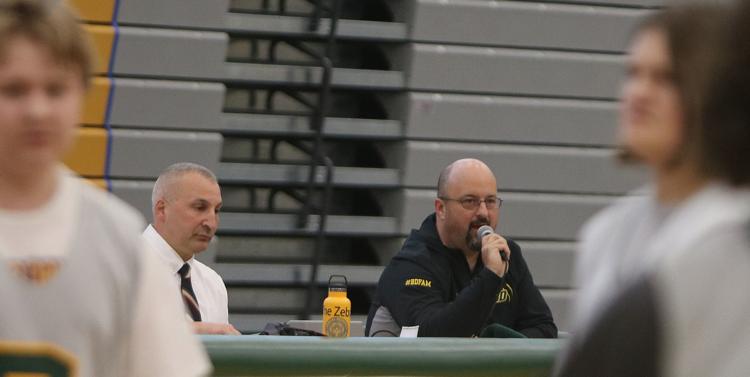 Hailey Leusink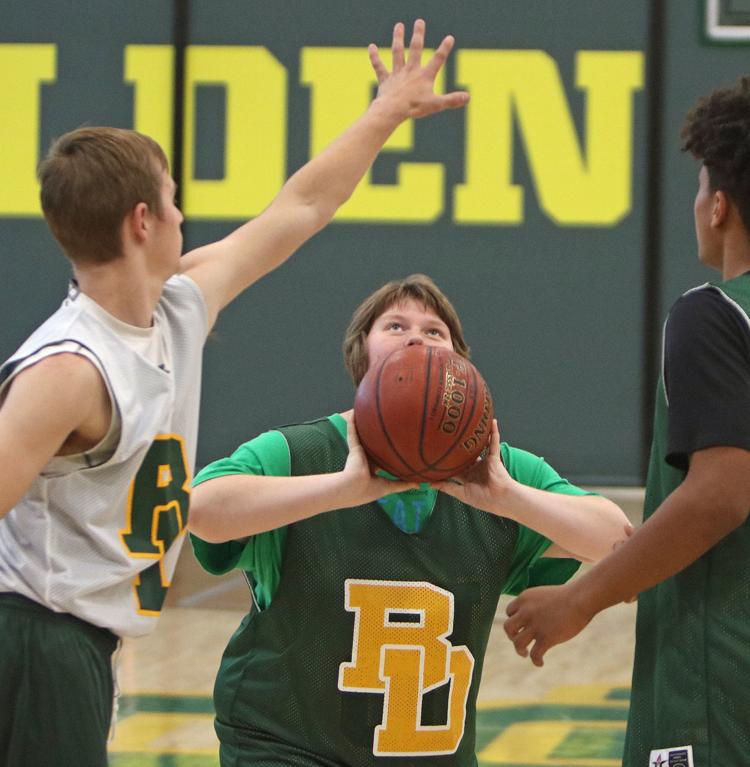 Derek Morrissey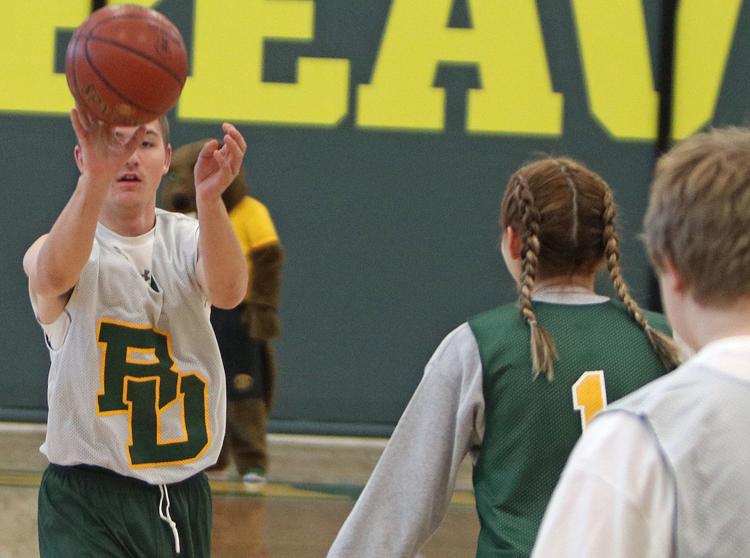 Beaver Dam Inaugural BD United "Sekel Scrimmage"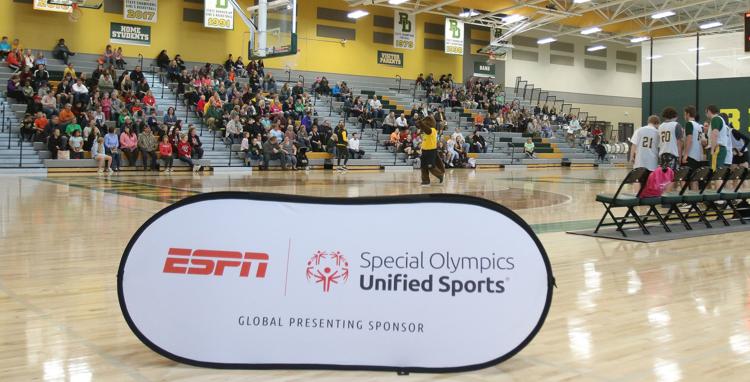 Riley Rueckert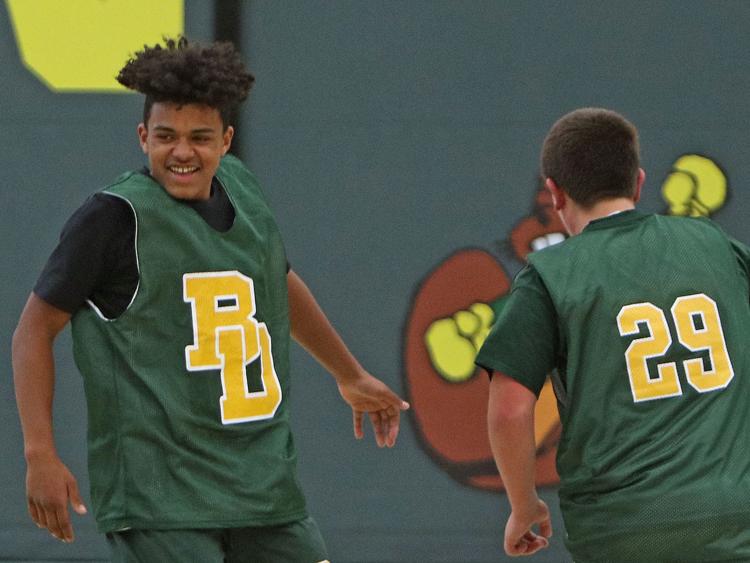 Aaron Stanton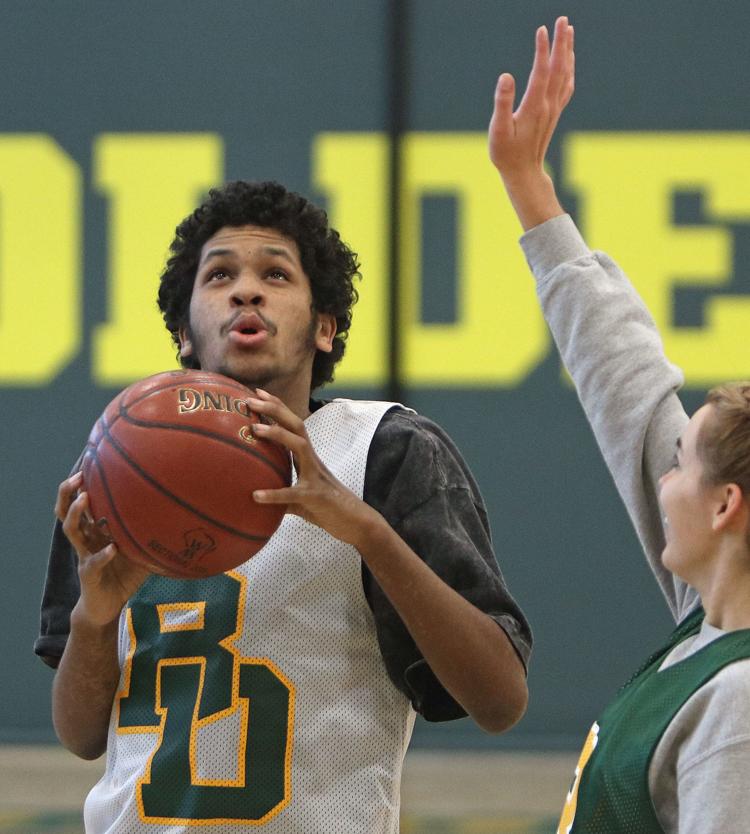 Michayla Swanson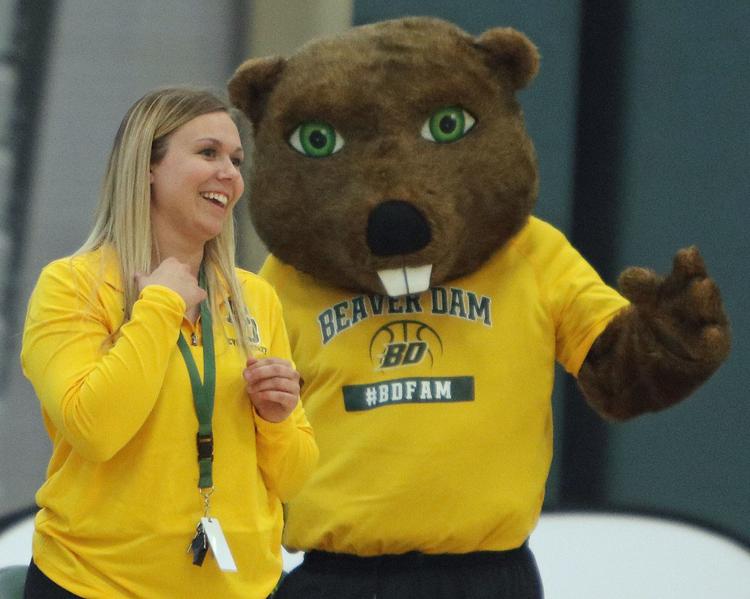 Jamerick Weihert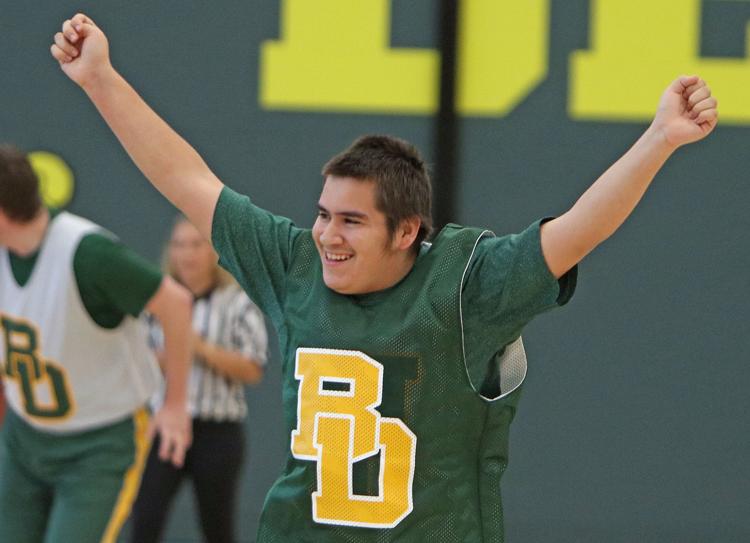 Lucas Zieman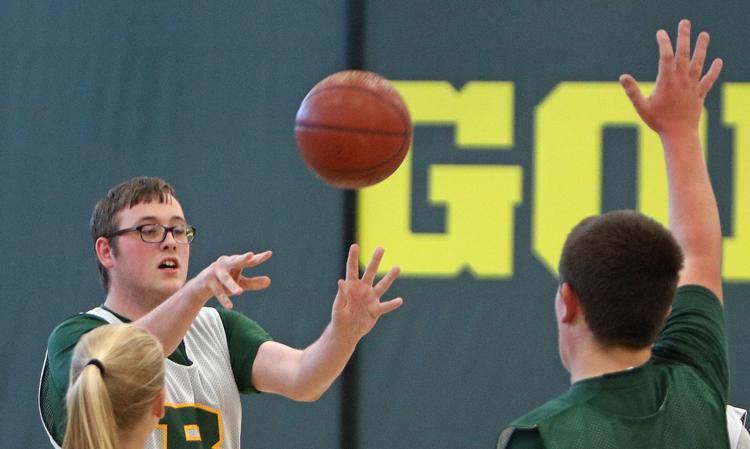 Lucas Zieman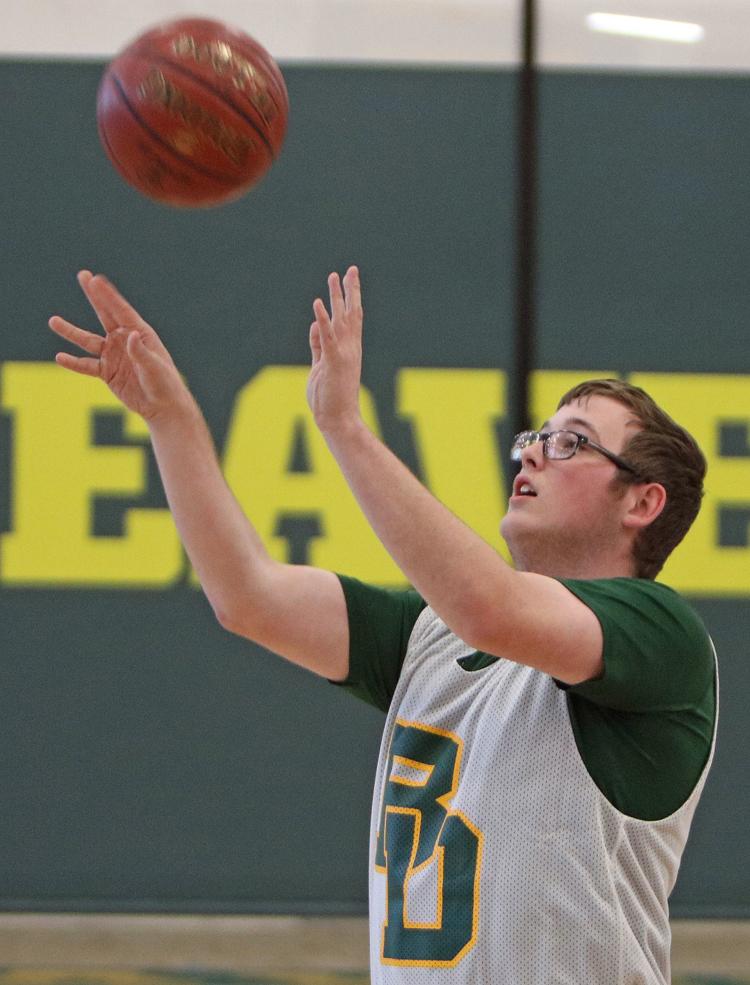 Follow Dan on Twitter @Danny_Larson_8 or contact him at 920-356-6753.
Get local news delivered to your inbox!
Subscribe to our Daily Headlines newsletter.