Mark Willer, a Baraboo Fire Department lieutenant and EMS rope rescue team manager, peered over the west bluff at Devil's Lake State Park Monday, watching as firefighter Dave Schrofer descended the cliff face.
A few yards to Willer's right, other rescue team members along the cliff's edge called orders back to crews controlling rope mechanisms to safely lower Schrofer down as he hung above a steep drop to forested terrain.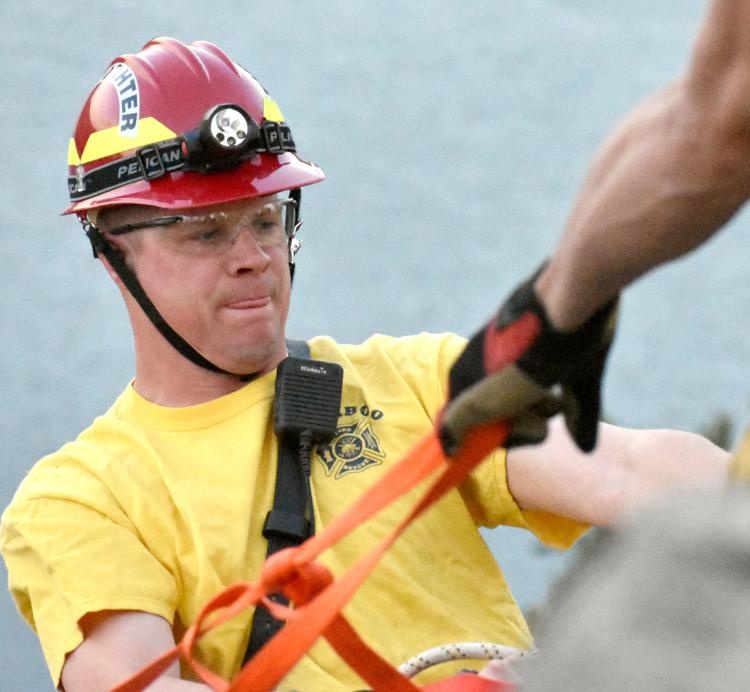 Roughly 50 feet below where Willer stood, a fellow Fire & Rescue team member lay on her back waiting to be saved. The cliff rescue scenario was all part of a training exercise organized by the Baraboo Fire Department with help from Baraboo EMS, UW Med Flight and conservation wardens with the Wisconsin Department of Natural Resources.
"It was a great collaborative effort; everyone played an important role," Baraboo Fire Chief Kevin Stieve said.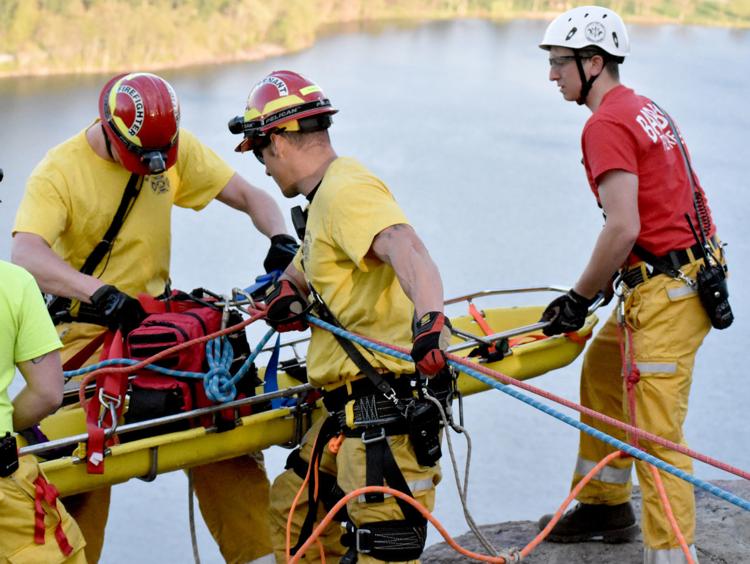 Schrofer said he had tended baskets during both training exercises and rescue calls many times.
"It's great. It feels good. It's an adrenaline rush," Schrofer said. "It helps being tall."
It takes multiple people to raise and lower a team member safely over the edge of a cliff. Schrofer said it usually requires a team of about 10 people to realistically conduct a safe rescue in rapid order.
Schrofer said training often with various fire and rescue workers, physicians and state authorities has helped prepare him for emergency rescue situations.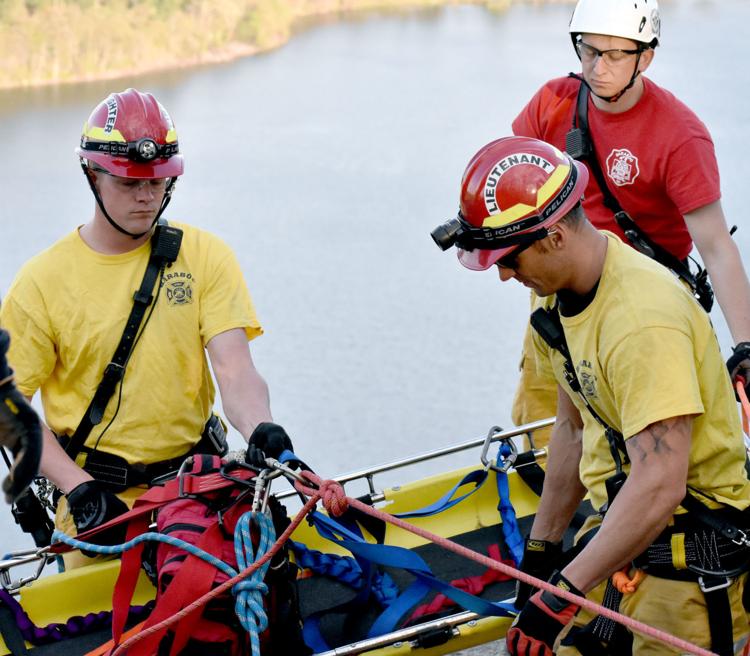 You have free articles remaining.
"I don't know what we'd do without this team," Schrofer said. "It's nice to be able to help."
Stieve said the department holds cliff rescue training about 12 times between spring, summer and fall every year.
By offering those refreshers to firefighters and rescue teams alike, Stieve said the department as a whole can be better prepared to respond to rescue calls. Monday's training also gave UW Med flight pilots an idea of what happens before injured patients are hauled onto a chopper to be flown to a hospital.
Willer said some cliff rescue calls can take upward of three hours between gearing up, reaching the person's location and delivering them to a Med Flight chopper.
On average, the Baraboo Fire & Rescue teams respond to five such cliff rescue calls every year.
While rescue calls might come from other hiking locations, such as Gibraltar Rock near Lodi in Columbia County, a majority of cliff rescues occur in Devil's Lake State Park.
Stieve said anyone who goes hiking at Devil's Lake should be mindful of their surroundings and stick to the designated paths for their own safety.
Willer said if a hiker finds an injured person, they should not attempt to move them, because it could make their injuries worse or risk their own lives.
Instead, Willer implores people to call emergency dispatchers for immediate assistance.
"It's a beautiful place, but it can also be a dangerous place," Stieve said. "If you wander off, there's obviously a higher potential of you getting injured. Prevention is key here."