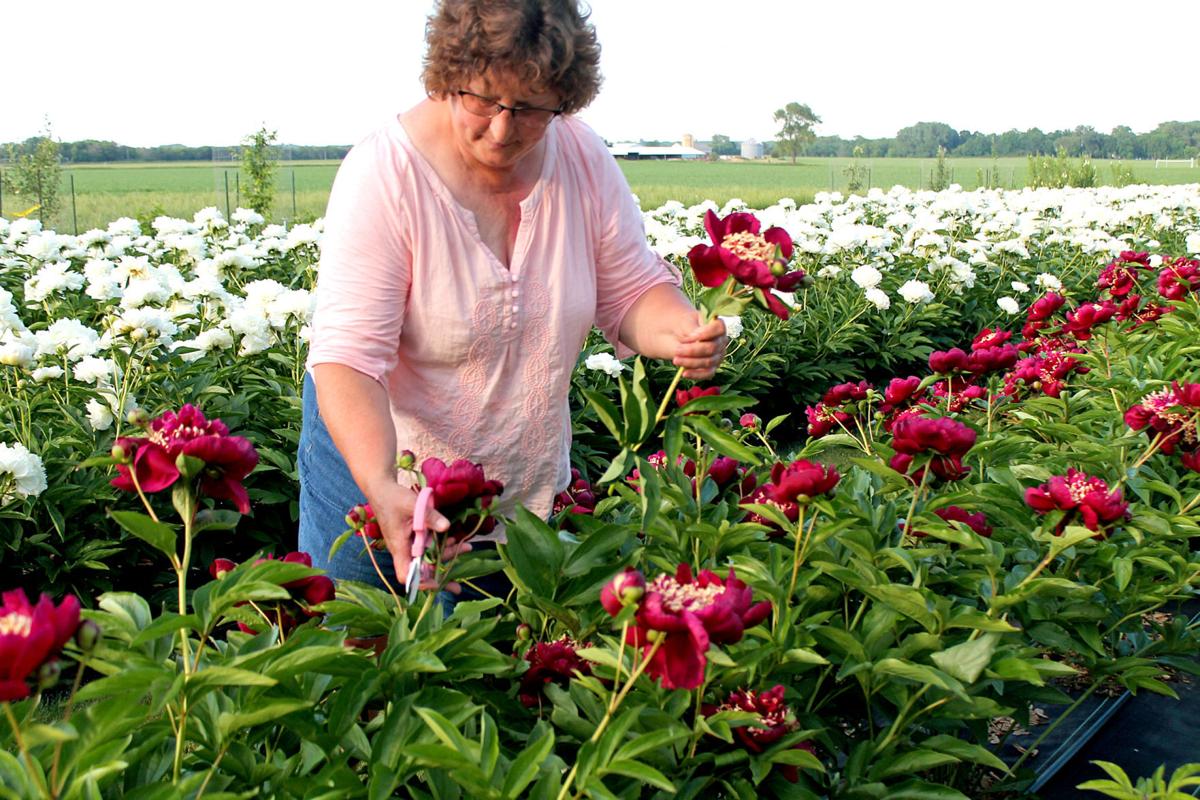 Michelle Ovans expressed a dream about five months ago when she joined the Beaver Dam Area Chamber of Commerce, and on Saturday that dream will be realized.
The city of Beaver Dam, along with the Beaver Dam Area Chamber of Commerce and Downtown Beaver Dam Inc. are holding the inaugural "Wisconsin's Arts & Peony Festival." Activities will happen at various locations throughout the day, with the main event being a free peony farm visit at Ovans Peony Farm.
Ovans and her husband Michael both had careers in the U.S. Navy before moving to Merrill, Wisconsin. In 2008, the pair became successful flower farmers that specialized in growing hybrid peonies not typically found at local wholesalers.
Following a desire to be closer to family, they searched for another home with good soil and space to continue their business. They purchased a farm outside Beaver Dam three and a half years ago and started planting the flowers known for their fragrance and voluminous blooms.
"The first year we planted 600 and the next year we planted 400. It takes four years for the plants to mature, so they're three years old and two years old this year," said Ovans. "We weren't planning on having our grand opening until next year, but in anticipation of that I joined the Beaver Dam Chamber."
She said she mentioned wanting to eventually have an open farm day festival with Tracy Propst, the chamber's executive director and things began to happen.
Propst said she was excited to learn that the Ovans' had experienced groups of people travelling from long distances to view the plants in bloom at their Merrill location. She invited Michelle to join the tourism committee.
"I just kind of put a little bit out there and the next thing I know Mayor Becky (Glewen) contacted me and said they would like to do an arts and peony festival this year. We were on a four year schedule so everything was just accelerated," Ovans said.
Propst said everyone she approached about the idea "ran with it" and took responsibility for their portion. She credited Evonne Boettge with researching whether any other community had a peony festival with "Wisconsin" in its name. By incorporating the state name into the title, there are hopes to apply for a grant available for new events.
The Ovans Peony Farm tour will provide visitors with an opportunity to stroll through the manicured field and view 82 varieties of the flower.
Ovans said although the plants aren't fully matured they still bloom, but the head size is smaller. She welcomes conversations and questions about the plants and invites guests to take an abundance of pictures.
"Peonies are near and dear to many people's hearts and they will come from all over. Even this week, although I'm not advertising being open until the festival, I've had people from Milwaukee, Cambridge and Madison stopping in to see the peonies," she said.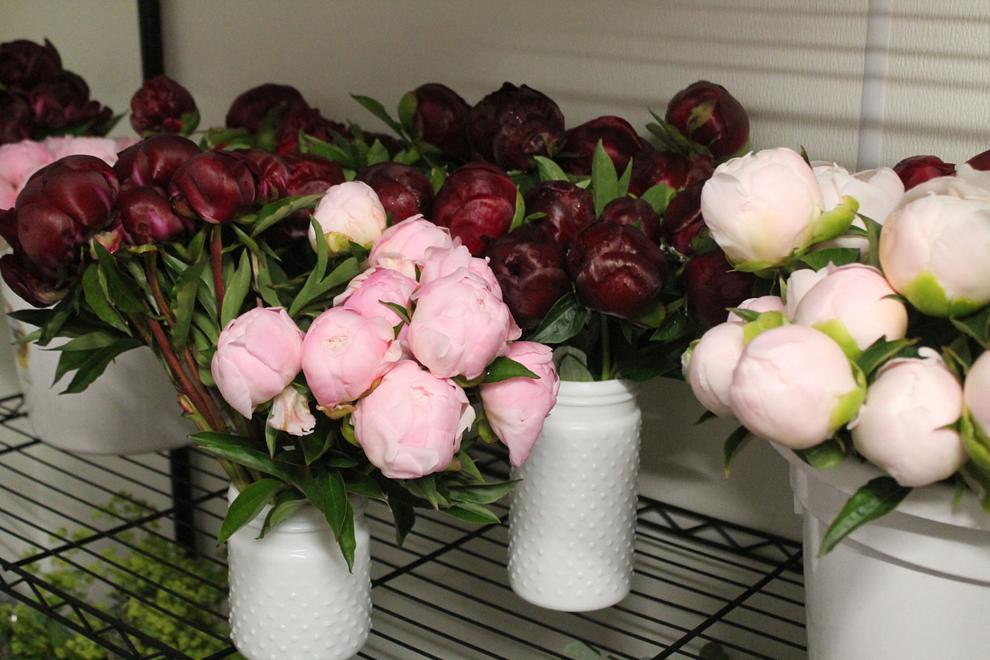 Peony-scented candles and soap will be available for purchase at the farm, as well as stem peonies. The Ovans' harvested more than 500 flowers for the festival.
"You harvest first when the peony bud is in a marshmallow stage and they go into a cooler. They can be kept in the cooler for about four months," she said.
Ovans has hosted groups and a design class this season at the farm and expects to begin selling product to florists next year.
"Blooms don't always last long as I'd like, but my primary customers are brides or special events so the flowers need to be beautiful for one day," she said.
On Saturday, the Dodge County Antique Power Club will provide wagon rides to the farm from a nearby parking area.
"What has been accomplished in not quite five months to plan is phenomenal to me," said Ovans. "And the committee's ideas for future festivals are incredible."
She said there's thoughts of establishing a website to show when peonies are in peak bloom and people are looking to put display gardens throughout Beaver Dam with the goal of bringing tourism into Beaver Dam.
Propst said the chamber and Dodge County Historical Society have committed to planting peonies on their properties.
"We have so much locally to enjoy, this festival invites people to be tourists in their hometown," she said.
In addition to the Peony Farm Visit, some highlights include: Portrait of an Artist at the BDACT Fine Arts Center; Log Cabin Quilt Exhibit & Bed Turning at Dodge County Center for the Arts; Peony Painting & Paper Making at Art on the Town; Lawn Party at Dodge County Historical Society; Make & Take Classes at Mill House Quilts; Find the Beaver Scavenger Hunt and a variety of specials and sidewalk sales downtown.
Follow Kelly Simon on Twitter @KSchmidSimon or contact her at 920-356-6757.