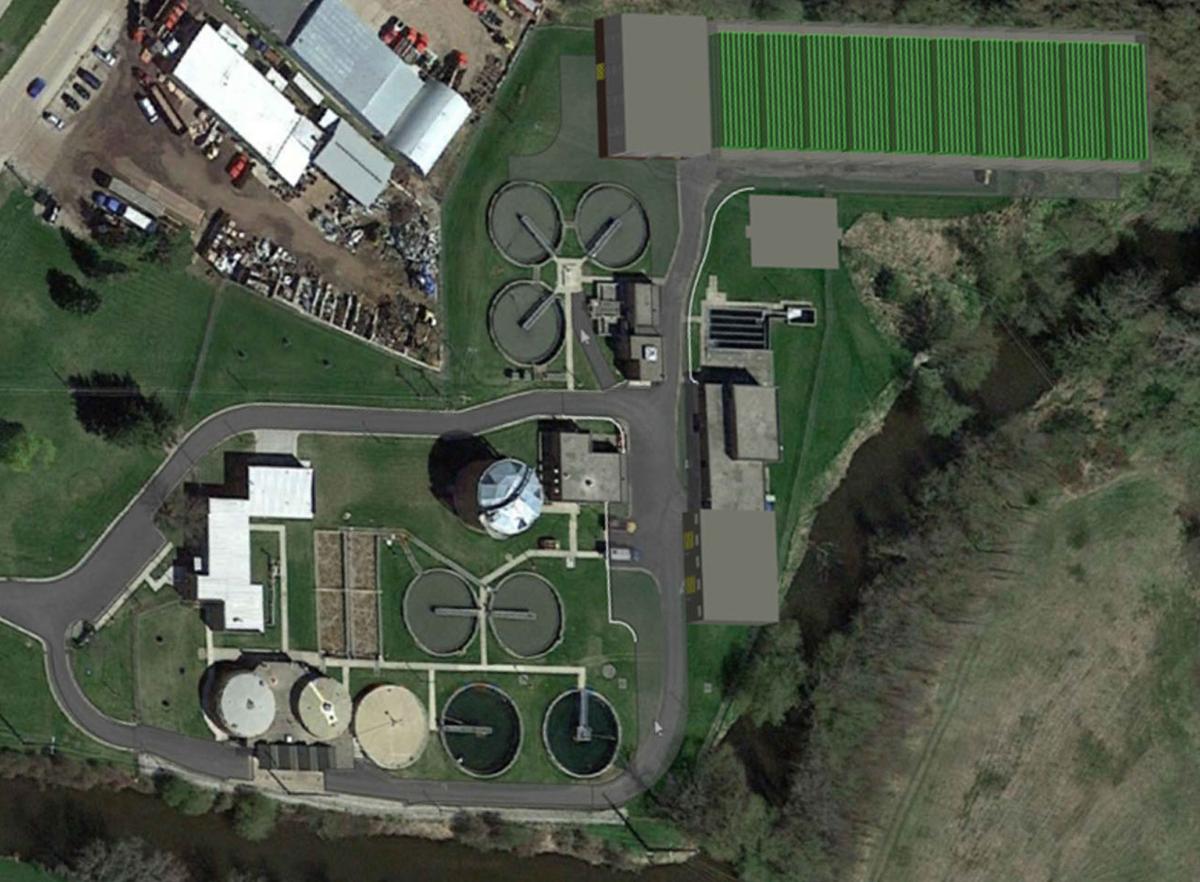 WAUPUN — A sewer rate increase will literally help to pay the piper (installers of glass tubes) to meet impending wastewater phosphorus discharge limits.
The move was approved 5-1 Tuesday night at City Hall.
"Changing discharge limits are being mandated by the Wisconsin Department of Natural Resources and the Environmental Protection Agency," said Waupun Utilities General Manager Randy Posthuma. "New, more stringent limits are being implemented and our plans will meet those standards in a cost-effective manner."
Rates will increase 7.2 percent per year (32.2 percent over four years). Residential customers will see a rise of about $19 per year, depending on usage. Monthly sewer rates will increase from $19.42 to $25.98. Over the next four years that means an increase of $79, from $233.21 to $311.80.
Charges are projected to be in the lower range of 18 area cities, and competitive with all of them. The Class C Utilities average is $32.52 per month or $390.22 annually.
Waupun's phosphorus effluent has been well within the DNR's current limit of 1 milligram per liter. Future phosphorus limits will be 0.05 milligrams per liter. Options to reduce those limits include the addition of chemicals, mechanical filtration or Waupun's chosen method of algae growth and harvest.
Details of the $32 million plan were shared Tuesday by engineers Jim Smith and Leo Kucek of Applied Technologies. Those technologies are seen as Waupun's only option to meet new phosphorus limits that will go into effect in 2025. Nitrogen limits may also be lowered in coming years, although such limits have not yet been announced.
Waupun has selected an advanced biological nutrient recovery system. That system calls for the construction of a 35,000-square-foot greenhouse and processing facility on the north side of the wastewater treatment plant at 501 Fond du Lac St. Inside the greenhouse will be 85 miles of photo-bioreactors (clear glass tubes where sunlight interacts with liquid waste to grow algae). Equipment to process algae will also be installed, including a mechanical membrane separator, a centrifuge and a dryer.
You have free articles remaining.
Waupun's timing was ideal, according to Smith.
"In July of 2018 we submitted an application for funding through the United States Department of Agriculture," said Smith. "The new standards came out and the USDA was looking for projects to fund, so that was very fortunate."
The Waupun facility currently treats an average of 1.9 million gallons of water per day. Wastewater (effluent) ends up in the Rock River – which is the case for most communities in the Rock River Basin. Phosphorus is an abundant byproduct of life, and when it reaches a body of water through wastewater (point source) and other run-off (non-point) it promotes the growth of algae. By treating wastewater before it enters waterways, as will be the case in Waupun's new system, algae can be harvested. That product can be processed into a high protein material for manufacturing (such as tennis shoe soles) or as an ingredient in animal feed and in other agricultural applications.
Algae sales will actually add approximately $750,000 in annual revenue to the equation rather than simply adding to rising costs.
Financing for the system includes a 40-year loan of nearly $23 million at an interest rate of 2.375 percent, for an annual payment of nearly $890,000. A grant of about $9.5 million will help to cover many project costs.
According to Waupun Finance Director Jared Oosterhouse, "The loan is a substantial increase from what we are paying today for debt service. We do plan in 2022 to pay off a loan from 2003 so we meet all the debt service requirements for both loans. As far as operation and maintenance, we're looking at an increase of $489,800 from where we are today."
Of that operation and maintenance increase, 55 percent ($270,000) is for increased electric and natural gas use. Electric use includes LED lighting to encourage photosynthesis. Natural gas is used to dry a green paste in preparation for sale.
Alderman Ryan Mielke, a member of the Utility Board, voted against the move, citing an uncertain market for the harvested algae.
It was also announced that Oosterhouse will take over as general manager at Waupun Utilities following Posthuma's retirement on March 6.
In other business, the council approved a taxi rate increase for the purposes of the 2020 operating grant application. Increases include $2 for agency rides (from $7.50 to $9.50 per ride) and pre-paid agency rides (from $6.85 to $8.85), along with a package delivery increase of $4 (from $5.50 to $9.50).