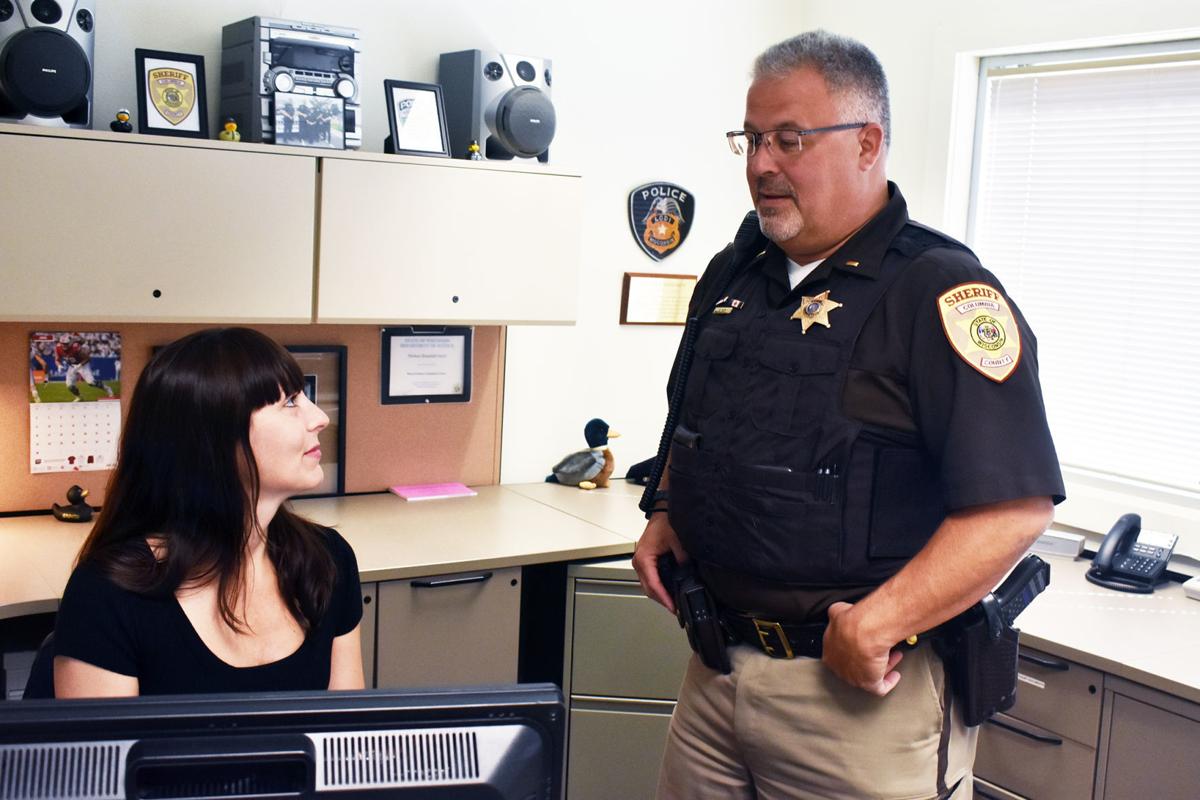 Wayne Smith has been appointed as the Lodi Police Department's new chief, Lodi officials said Friday.
Smith, a Columbia County Sheriff's Office lieutenant, has more than 30 years of law enforcement experience. He has served as interim chief since May after the Lodi Police Department's three highest-ranking officers resigned earlier this year.
"I'm excited to move on to this next chapter in my career. It's bittersweet leaving the county that's been my home so long, but I'm excited," Smith said.
Lodi Police Commission President Bill Statz said in a news release that after months of searching for a new police chief, the city selected Smith.
"With ease and command, Lt. Smith stepped into the leadership role, and with the wealth of experience that he brings, we are confident that he is the right choice," Statz said.
Columbia County Sheriff Roger Brandner said it came as no surprise to him that Smith is leaving the sheriff's office to take over as chief in Lodi.
"For an experienced law enforcement professional to go down there and lead Lodi is good for all of us," Brandner said.
Brandner said Smith − who was Brandner's superior officer at one point − is taking on a fresh challenge in Lodi and will lead with a keen investigative and administrative mind.
Brandner said Smith will be missed, but "a great group" of sergeants is prepared to step up. Brandner said he will promote a deputy or sergeant to the rank of lieutenant next month.
When Lodi lost its three highest-ranking officers from a six-officer department earlier this year, Brandner said he felt obligated to step in and help. He credited his administrative staff and deputies for their hard work throughout an unusual situation.
Smith said he welcomes new professional experiences in Lodi. Smith added the city of Lodi, its residents, the city council and police commission members have all been welcoming and good partners to work with.
He said he wants to review and update some department policies and focus on community-oriented policing, and also aims to establish a community watch program and continue talks with the local school district about securing a police school resource officer position.
Smith said he will officially start his role as chief in a couple of weeks after formally retiring from the sheriff's office.
The Lodi Police Commission extended its thanks to David Peterson of DLP Consulting and Melissa Randall O'Neil, administrative assistant of Lodi Police Department, who assisted during the hiring process.
"The commission would also like to thank the individuals who served on the community interview panel," Statz said. "We value input from the community and those who work closely with Lodi PD."
Get local news delivered to your inbox!
Subscribe to our Daily Headlines newsletter.