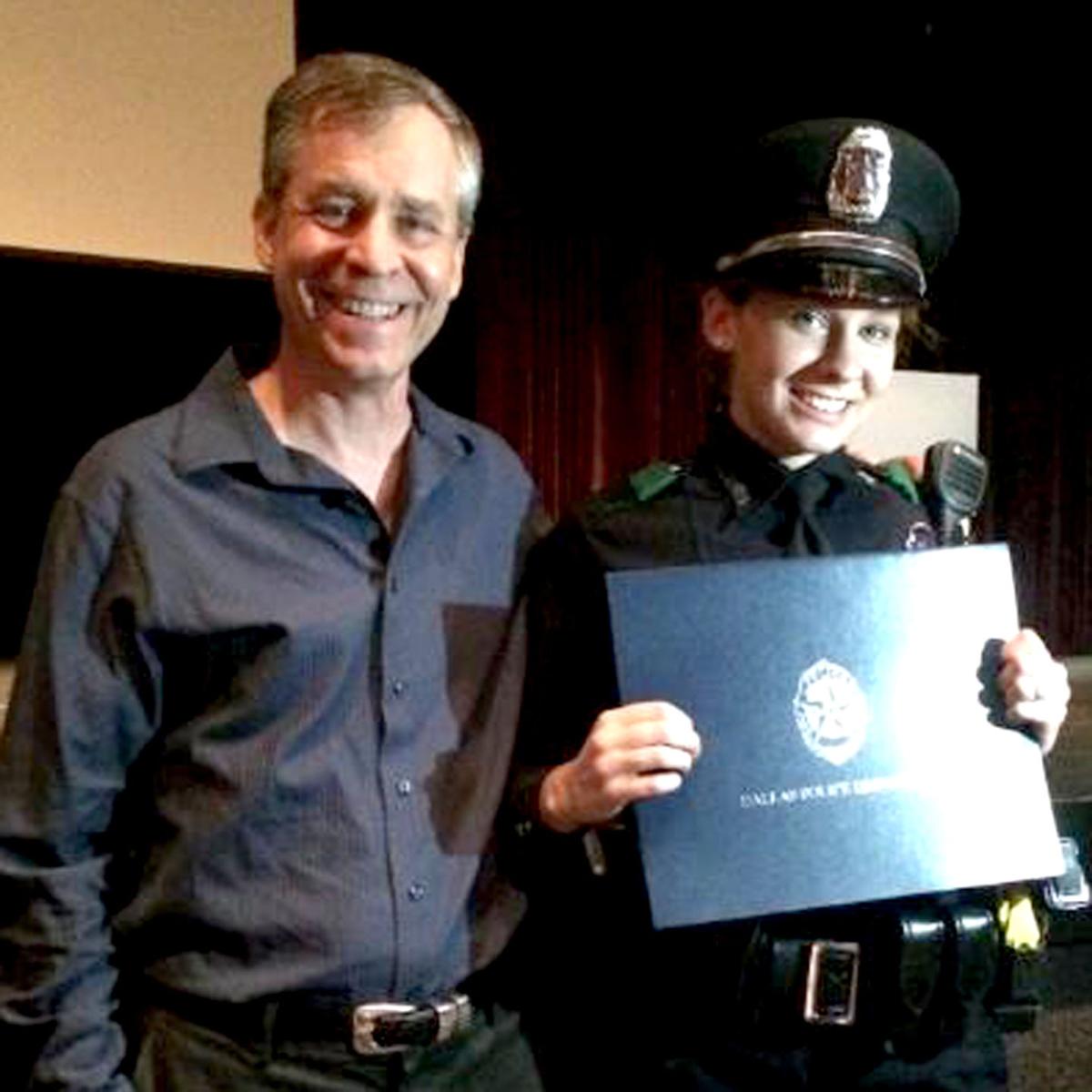 A recent Madison College graduate and former Madison Police Department intern from Fox Lake was in the thick of the sniper attack on Dallas police officer Thursday night, suffering minor injuries and taking one wounded officer to a hospital.
According to social media and news reports, Gretchen Rocha, 23, was released from a hospital Friday morning after being injured by shrapnel.
An attempt to reach Rocha's parents was unsuccessful. But Rocha's father, Craig Bayer, told the Beaver Dam Daily Citizen that Rocha planned on working her shift Friday evening.
"She's actually going in to work tonight," he said.
She told Bayer that during the chaotic scene she drove one wounded officer to a hospital. She told her father, "I could feel him dying."
Rocha's mother, Diane Bayer, told WISC TV that Rocha is dealing with the trauma of the attack.
Shawna Carter, dean of Madison College's School of Human and Protective Services, released a statement Friday on the attack.
"We are all so sorry to hear about the tragedy in Dallas," she said. "We learned that one of the officers injured in the incident was a Madison College graduate from our Criminal Justice program. Our thoughts and prayers go out to our former student Gretchen Rocha and her family."
Madison police spokesman Joel DeSpain said Rocha was one of the department's summer interns in 2013, and described her work as "exemplary."
He recalled her as "a very composed, very articulate young woman who also happens to be bilingual."  
He said he assigned her to the Amigos en Azul program, the department's outreach effort for Hispanic youths. 
"She's a very patriotic person who wanted to serve her country," he said. 
According to news accounts, five officers died and seven were wounded in the attacks, which were reportedly motivated by anger over recent police shootings of black men. 
According to news reports, Rocha earned an associate degree in criminal justice from Madison College in the spring of 2015 and moved to Dallas about a month ago after graduating from the Dallas Police Academy on June 11. 
According to her mother and social media posts, Rocha is married and has a 10-month-old daughter.