Today is Tuesday, June 24. Let's get caught up.
These non-virus headlines are in the news this morning:
2 Republicans opposed by Trump win in Kentucky, N. Carolina. Results for other high-profile races are delayed.
One of the police officers involved in the shooting of Breonna Taylor was fired more than three months after the 26-year-old Black woman was killed in her home.
Baseball is back. MLB says 60-game season will start July 23 or 24.
Read on for these stories, other top headlines, celebrity birthdays and more.
Top stories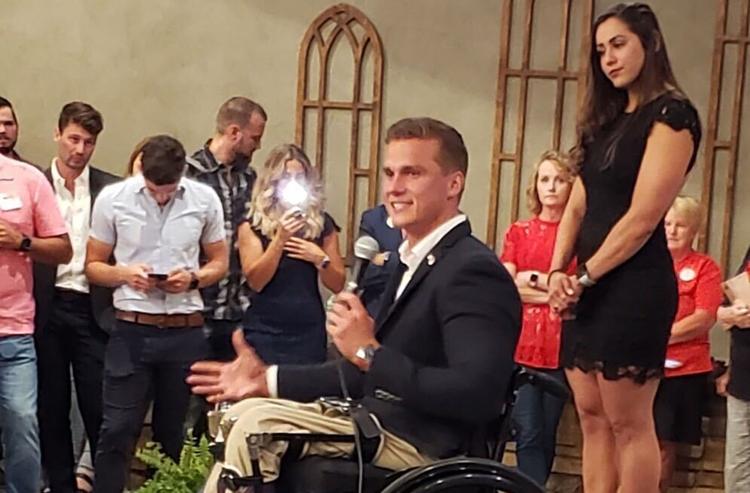 2 Republicans opposed by Trump win in Kentucky, N. Carolina
Voters rebuffed President Donald Trump and nominated two Republicans he opposed to House seats from North Carolina and Kentucky on Tuesday. Calls in higher-profile races in Kentucky and New York faced days of delay as swamped officials count mountains of mail-in ballots.
In western North Carolina, GOP voters picked 24-year-old investor Madison Cawthorn, who uses a wheelchair following an accident, over Trump-backed real estate agent Lynda Bennett. The runoff was for the seat vacated by GOP Rep. Mark Meadows, who resigned to become Trump's chief of staff and joined his new boss in backing Bennett.
Kentucky Republican Rep. Thomas Massie, a libertarian-minded maverick who often clashes with GOP leaders, was renominated for a sixth House term. Trump savaged Massie in March as a "disaster for America" who should be ejected from the party after he forced lawmakers to return to Washington during a pandemic to vote on a huge economic relief package.
Read the full story here: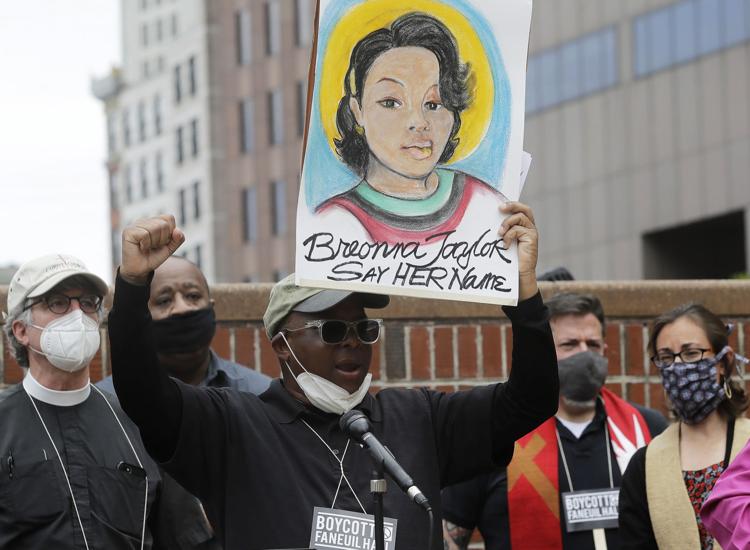 Police officer involved in Breonna Taylor shooting fired
The Louisville Metro police department has fired one of the police officers involved in the fatal shooting of Breonna Taylor, more than three months after the 26-year-old Black woman was killed in her home.
A termination letter sent to Officer Brett Hankison released by the city's police department Tuesday said Hankinson violated procedures by showing "extreme indifference to the value of human life" when he "wantonly and blindly" shot 10 rounds of gunfire into Taylor's apartment in March. The letter also said Hankison, who is white, violated the rule against using deadly force.
Taylor was shot eight times by officers who burst into her Louisville home using a no-knock warrant during a March 13 narcotics investigation. The warrant to search her home was in connection with a suspect who did not live there, and no drugs were found inside.
Read the full story here: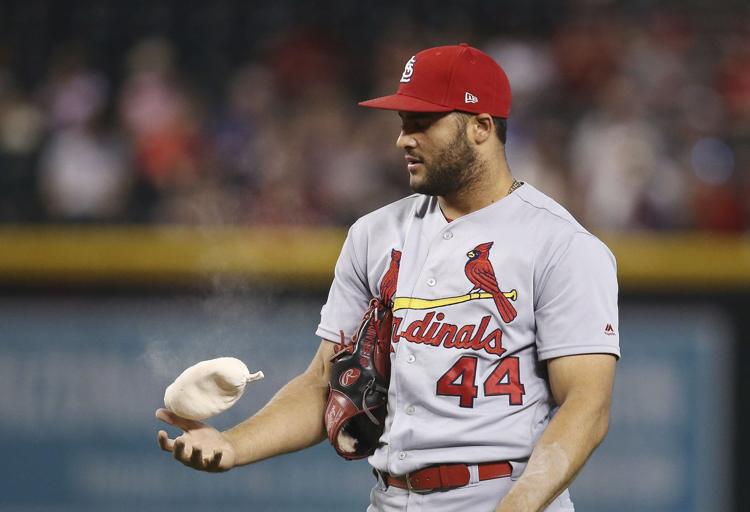 Baseball is back. MLB says 60-game season will start July 23 or 24
Major League Baseball has announced the 2020 regular season will open approximately one month from now, on July 23 or 24.
"Major League Baseball is thrilled to announce that the 2020 season is on the horizon," league commissioner Rob Manfred said in a news release. "We have provided the Players Association with a schedule to play 60 games and are excited to provide our great fans with Baseball again soon."
The players are expected to report to training camps by July 1.
Read the full story here:
In other news today ...
The Arctic is feverish and on fire, and that's got scientists worried about what it means for the rest of the world. The thermometer hit a likely record of 100.4 degrees Fahrenheit in the Russian Arctic town of Verkhoyansk on Saturday.
A 7.4 magnitude earthquake that hit Mexico's southern coastline on Tuesday, collapsing buildings and prompting evacuations, has left at least five people dead, officials said.
Freshman U.S. Rep. Alexandria Ocasio-Cortez won her Democratic primary Tuesday, but election night ended with uncertainty over the outcomes of several other New York congressional races featuring other young insurgents.
Adult film star Ron Jeremy was charged with raping three women and sexually assaulting a fourth, making him the third man to be charged, along with Harvey Weinstein and producer David Guillod, by a task force formed by District Attorney Jackie Lacey in 2017 to investigate sexual misconduct in the entertainment industry.
NASCAR driver Bubba Wallace says he's "pissed" members of the public are now questioning his integrity after the FBI said a noose found in his garage stall this week was there before his team moved in.
Click on the links below for full versions of these stories and scroll further for trending stories, a look at today in history and celebrity birthdays.
Today's national forecast
Today areas along the Gulf Coast into the deep South will see storms and heavy rain which could lead to flash flooding. CNN Meteorologist Pedram Javaheri has the details of what areas will be impacted the most.
Trending today
Image of the day
On this date
Happy birthday to ...
Be the first to know
Get local news delivered to your inbox!