A 24-year-old has been missing in the Arizona desert for months, officials said.
Daniel Robinson left a job site on June 23 and hasn't been seen or heard from since, the Buckeye Police Department said. Robinson didn't tell anyone where he was going or why he left, the Arizona Republic reported.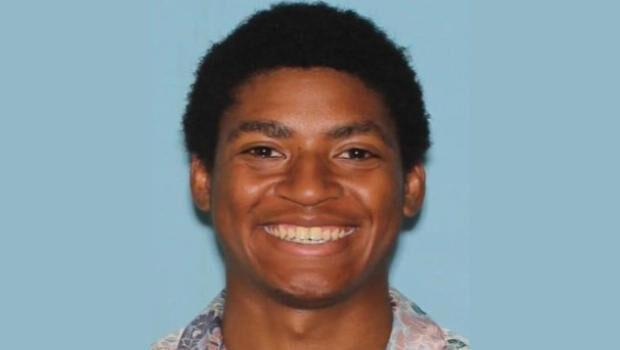 Since his disappearance, officials said they have scoured more than 70 square miles. In July, they found his Jeep in a ravine with the airbags deployed. His cell phone, wallet and other personal items were found in the Jeep, according to police.
Days later, they found a human skull.
"On July 31, 2021, a human skull was located in an area south of where the Jeep had been recovered," Buckeye officials said in a Sept. 16 news release. "It was later determined the remains do not belong to Daniel."
Since finding the human skull, officials haven't found any other human remains during their search. Police didn't say whose skull they found.
"Buckeye Police continue to analyze evidence and explore leads," officials said. "Anyone with information that can help solve this case and bring closure to the Robinson family is urged to call the Buckeye Police Department non-emergency number 623-349-6400."
Gabby Petito case brings national attention to Robinson's disappearance
While local authorities have been searching for Robinson for months, his disappearance has been getting more national attention than ever before.
After officials said they found remains they believe to be missing 22-year-old Gabby Petito, people on social media started drawing attention to Robinson's disappearance.
"I'm shaking reading about the discovery of Gabby Petito's body in Wyoming," journalist Shayla Davis said Sunday on Twitter. "While we're watching this case unfold, please take 5 seconds to read about Daniel Robinson, a geologist who went missing in the desert outside Buckeye three months ago. His father is still looking for him."
Robinson's father, David, also told AZ Family he was feeling a "sudden movement" for his son's search efforts after Petito's suspected remains were found.
"I've been up all night, emailing, texting, reaching out to whoever," his father told the news outlet on Monday. "Just seeing all of a sudden movement, it's a good feeling."
Police said Robinson is 5'8" and weighs 165 pounds. He has black hair and black eyes, and is missing his right forearm and hand.
Top headlines this morning: Sept. 23
WASHINGTON (AP) — The White House and congressional Democrats have agreed to a framework of options to pay for their huge, emerging social and environment bill, top Democrats said Thursday. Now they face the daunting task of narrowing the menu to tax possibilities they can pass to fund President Joe Biden's $3.5 trillion plan.
WASHINGTON (AP) — Bipartisan congressional talks on overhauling policing practices have ended without an agreement, top bargainers from both parties said, marking the collapse of an effort that began after killings of unarmed Black people by officers sparked protests across the U.S.
The U.S. moved a step closer Wednesday to offering booster doses of Pfizer's COVID-19 vaccine to senior citizens and others at high risk from the virus as the Food and Drug Administration signed off on the targeted use of extra shots.
DEL RIO, Texas (AP) — Three hours after being freed from a giant migrant camp under an international bridge, Mackenson Veillard stood outside a gas station and took stock of his sudden good fortune as he and his pregnant wife waited for a Greyhound bus to take them to a cousin in San Antonio.
BUDAPEST, Hungary (AP) — Former U.S. Vice President Mike Pence said Thursday that he is hopeful the new conservative majority on the Supreme Court created during his and President Donald Trump's administration will soon overturn abortion rights in the United States.
NEW YORK (AP) — Former President George W. Bush will headline a fundraiser next month for top Donald Trump critic Liz Cheney, turning her reelection race into a proxy war of sorts between the ex-presidents who represent two competing factions of the Republican Party.
FLAGSTAFF, Ariz. (AP) — The U.S. government released projections Wednesday that indicate an even more troubling outlook for a river that serves 40 million people in the American West.
TODOQUE, Canary Islands (AP) — The advance of lava from a volcanic eruption on one of Spain's Canary Islands has slowed significantly, raising fears Thursday that the molten rock might fan out further in coming days and wreak more destruction instead of just flowing out into the sea.
UNITED NATIONS (AP) — The head of the U.N. food agency is warning that 16 million people in Yemen "are marching towards starvation" and says food rations for millions in the war-torn nation will be cut in October unless new funding arrives.
NASHVILLE, Tenn. (AP) — Grammy-winning singer-songwriter Brandi Carlile added another trophy to her shelf as she won artist of the year at the 2021 Americana Honors and Awards show, while country singer Sturgill Simpson took home the album of the year award.
LOS ANGELES (AP) — Britney Spears said in a court filing Wednesday that she agrees with her father that the conservatorship that has controlled her life and money since 2008 should be terminated.