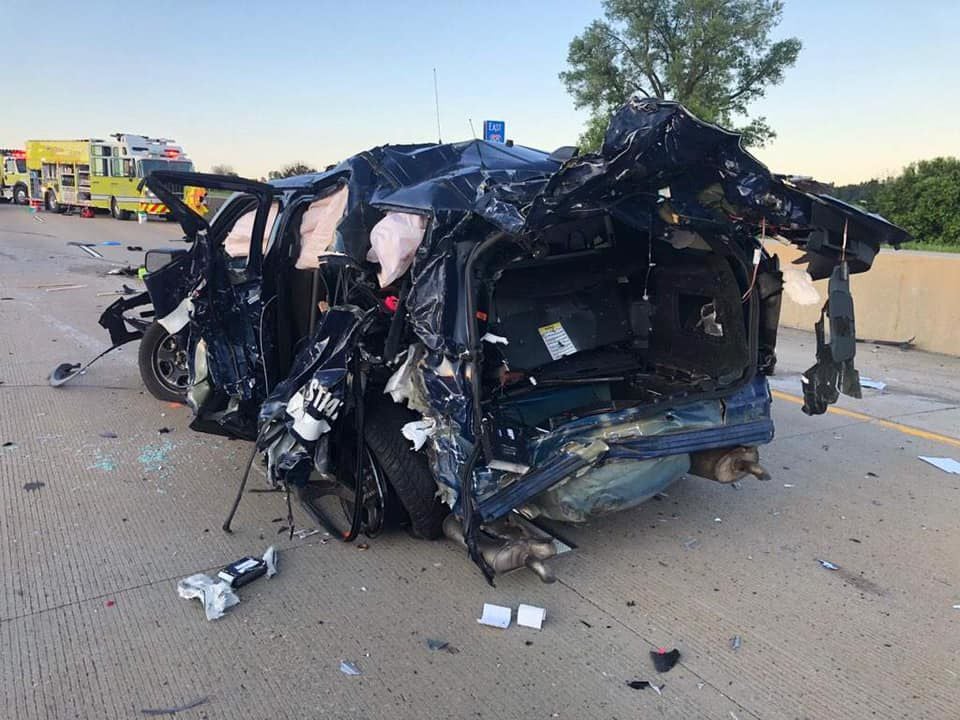 Four people were killed and seven were injured Friday morning in a series of crashes that happened over a nearly three-hour period in the northbound lanes of Interstate 39/90/94 near Lodi, authorities reported.
Wisconsin State Patrol officers first responded to a rear-end crash between two semitrailers on the interstate at Highway 60 near Lodi in Columbia County, just before 4 a.m. Friday.
A little over an hour later, a straight truck crashed into the first scene, seriously injuring a Columbia County highway worker and two state troopers, who were taken to UW Hospital, according to the State Patrol.
The third crash happened on the interstate near Highway K at about 6:45 a.m., as traffic was backing up because of the earlier crashes.
Exactly how the crashes happened, though, was not immediately known, and investigators will be combing through witness accounts, vehicle data and video to figure it out. Some witnesses who are hospitalized might not be able to give statements for some time, State Patrol Sgt. Michael Marquardt said Friday.
"It could be a matter of days or weeks before we fully understand what happened," Marquardt said.
The State Patrol said the third crash happened when a semitrailer traveling at highway speeds was involved in a chain-reaction crash. Capt. Jason Zeeh said that crash involved eight vehicles — including three semitrailers, a dump truck and four passenger vehicles.
"It's under investigation which vehicle initiated the crash," Zeeh said.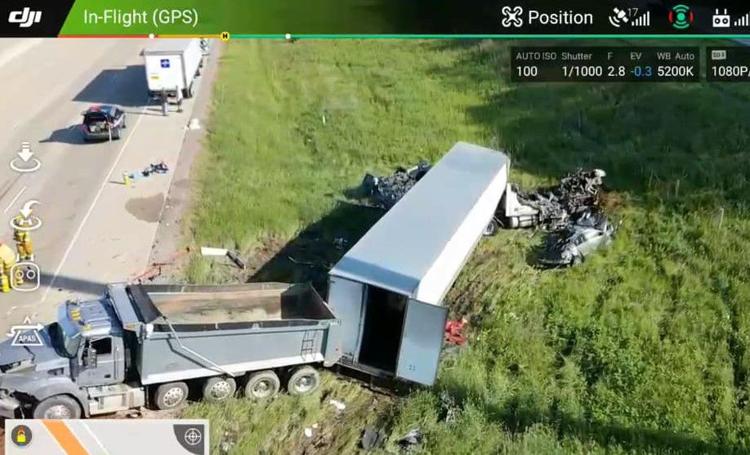 The third crash resulted in multiple fatalities and injuries. Zeeh said he did not have updated information on the conditions of those who were injured.
Zeeh said the initial crash was a damage-only fender-bender involving two semitrailers, and both had pulled onto the shoulder. The county Highway Department truck came to the scene to clear debris from the road. Zeeh said at that point it's doubtful there was any signage warning motorists of the crash scene ahead.
After the second crash, he said, there were warning signs, including electronic signs, "well in advance" of the crash scene, before the third crash happened.
Zeeh said two witnesses ran up and pulled some people out of one of the vehicles before it caught fire.
The northbound side of the interstate was closed for several hours as authorities investigated and cleared the crash scene, the State Patrol said, but later reopened.
---
State Journal reporters Ed Treleven and Howard Hardee contributed to this report.
---
From the air: See bird's-eye views of Madison from 1907 to today
Be the first to know
Get local news delivered to your inbox!