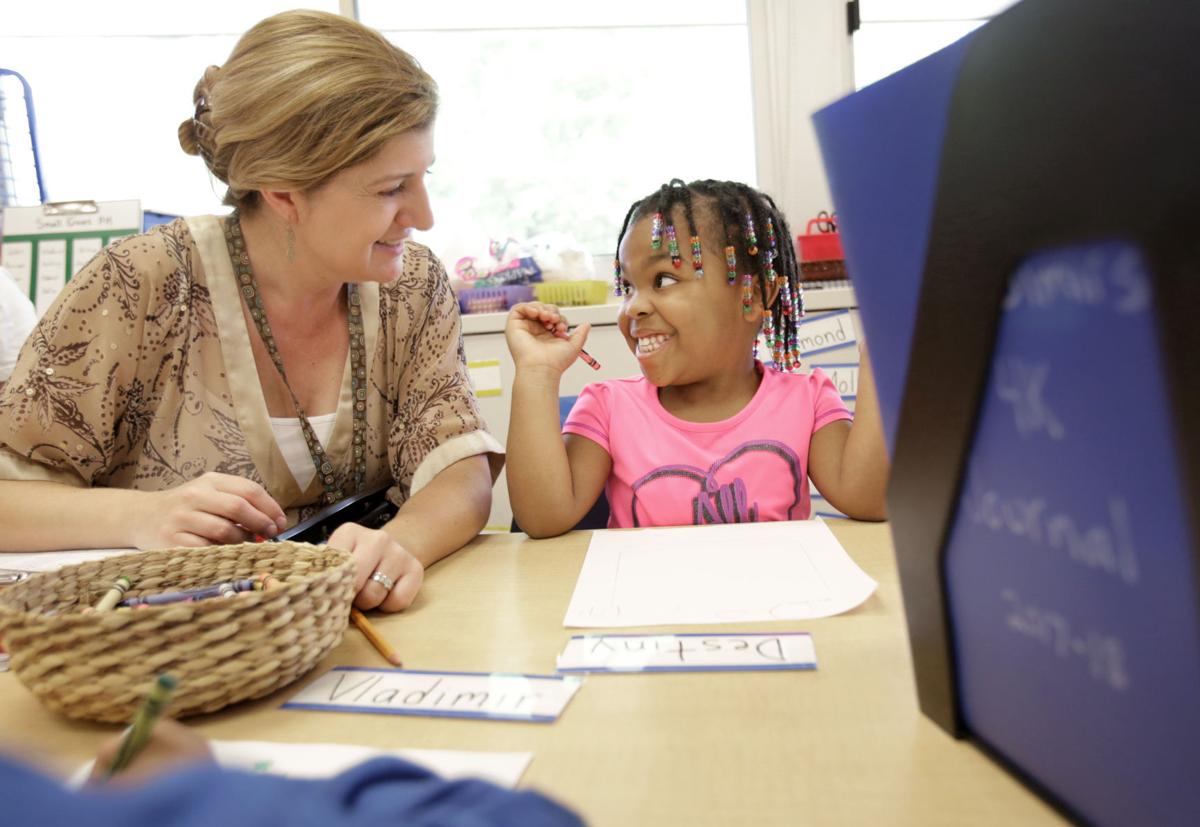 Six years after Gov. Scott Walker and state Republicans made labor unions' ability to retain members much more difficult, fewer than half of the state's 422 school districts have certified unions.
In the latest certification election — held in November and required by Walker's signature 2011 legislation known as Act 10 — staff and teachers in 199 school districts voted to remain in a bargaining unit, or 47 percent, according to the Wisconsin Employment Relations Commission.
To remain certified, 51 percent of the bargaining unit's members must vote in favor of keeping the union. If an eligible member doesn't vote, that person is counted as voting against remaining certified.
This year, maintenance workers in the La Crosse School District, teachers in the Mishicot and Mosinee districts and support staff in Tomahawk and Minocqua lost state certification because not enough members voted to keep the union. In Madison, four bargaining units voted to recertify, including teachers.
Certification under Act 10 allows unions to bargain over base wages only. If unions are not certified, school board members may meet with unions about issues and requests but are not obligated to do so.
Peter Davis, general counsel at WERC, said the number of certified unions after this year's election does not necessarily indicate a trend. Since the Act 10 requirement took effect, "there has been some ebb and flow as unions decide whether it is or is not worth going (through) the process" of recertifying.
He pointed to the Sun Prairie School District, which for some time did not have a certified bargaining unit for teachers, but where teachers are now trying to re-establish certification.
Because not voting in a certification election counts as a "no" vote, leaders of unions must create a campaign each year to notify members of the election and persuade them to vote in favor of certification.
In Dane County, unions representing teachers and staff in Belleville, Cambridge, DeForest, Edgerton, Madison, Monona, Oregon, Verona and Waunakee were certified in this year's election.
Madison Teachers Inc., the Madison School District's employee union that unsuccessfully challenged Act 10 in court, once had five bargaining units for employee groups in the district; now, it has three.
Doug Keillor, executive director of MTI, said it's not surprising many teachers unions have decided not to seek certification because elections are expensive, time consuming and the outcome is an ability to bargain only over base wages, which are tied to inflation.
But he said MTI continues to seek certification — which he noted requires more than 200 volunteers — because discussions about doing so "leads to discussions about union membership which leads to discussions about reasonable class sizes, school climate, safety, and other critical issues for students and educators."
"While designed to destroy unions, we use the annual election campaign as an opportunity to organize and engage the employees we represent in discussions about the value of their union and the issues they would like us to advance," Keillor said. "We also value continued certification and the right to bargain base-wage increases, as limited as that is."
He said even though members are largely supportive of seeking certification, MTI still debates whether to continue.
"While these are certainly valuable organizing opportunities, and certification still has some benefits, we contemplate what more we could do with 200 volunteer member organizers investing hundreds of hours advancing a cause," he said.
Two years ago, the Middleton Education Association decided not to seek certification because the process was costly and cumbersome, according to then-president Chris Bauman.
Federal data from 2017 show public and private union membership in Wisconsin is down nearly 40 percent since Act 10 was passed.
In 2016, the percentage of public and private workers who were members of unions was 8.1 percent, or 219,000 union members. That's down by 136,000 members, or 38.3 percent, from 2010 levels, the year before passage of Act 10, according to a report released in January by the U.S. Department of Labor's Bureau of Labor Statistics.
A spokesman for Walker did not respond to requests for comment.
The state's largest teachers union, the Wisconsin Education Association Council, has experienced the decline especially sharply. Since 2011, WEAC's membership has decreased by more than half from the union's 98,000-member levels before Walker signed Act 10 and last year sought to sell its 51,000-square-foot headquarters in Madison for $6.9 million.
As of February 2015, a WEAC official told the Wisconsin State Journal the union represented about 40,000 public school employees.
A spokeswoman for WEAC did not respond to a request for comment, or to a request for the organization's most-recent tax records showing its assets.
According to tax records available online, WEAC brought in $9.3 million from membership dues in 2014 — the most recent year available. That was down from $17 million recorded just two years before.