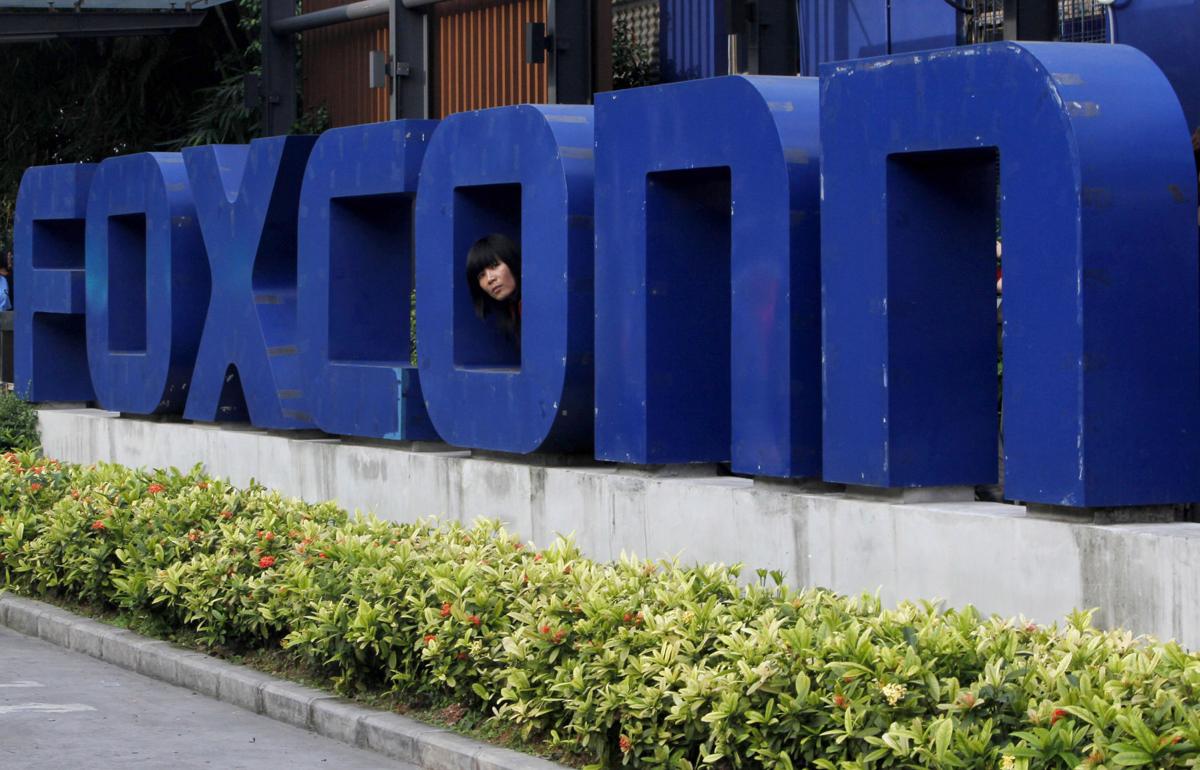 Despite $3 billion in taxpayer-funded subsidies, technology giant Foxconn would be given wide latitude to bypass state environmental regulations in building and operating its 1,000-acre electronics manufacturing plant in southeastern Wisconsin under a proposal from Gov. Scott Walker.
Walker unveiled the sprawling bill Friday as he called lawmakers to convene a special legislative session to pass the measure aimed at speeding up construction of Foxconn's planned liquid-crystal display panel factory.
The bill lawmakers will consider as early as Tuesday allows the company to move or change the course of streams, build man-made bodies of water that connect with natural waterways and discharge materials in state wetlands without authorization from the state Department of Natural Resources. It exempts the company from being subject to an environmental impact statement.
Federal environmental regulations would still apply.
Tressie Kamp, a lawyer with Midwest Environmental Advocates, questioned whether the public would have enough time to scrutinize the proposed legislation and its potential environmental impact.
She also said it's unclear whether the Legislature can change regulations relating to state waterways without violating the state Constitution.
The proposed legislation also sends a bad message to smaller companies and businesses that have to comply with state environmental laws.
The bill also exempts public utility projects for the Foxconn campus from getting approval from the state Public Service Commission before building or relocating transmission lines, and changes rules for tax-increment financing districts.
Kit Beyer, a spokeswoman for Assembly Speaker Robin Vos, R-Rochester, said a timetable for when lawmakers would take up the bill is still being worked out.
Walker toured the state Friday promoting the deal with Foxconn, the company he said would anchor "Wisconn Valley" — a technology manufacturing hub in southeastern Wisconsin that would transform the state's economy.
Foxconn pledges to invest $10 billion and employ up to 13,000 people in exchange for the $3 billion in financial incentives. The factory is expected to open in 2020 and would initially employ 3,000 people.
The company is looking at sites in Racine and Kenosha counties.
Walker emphasized the deal with Foxconn would be "transformational" for the state.
You have free articles remaining.
"There's a whole lot of people out there scrambling to try and come up with a reason not to like this," Walker said at a stop in Eau Claire.
"I can tell you, that's fine, but I think they can go suck lemons. The rest of us are going to cheer and figure out how we get this thing going forward."
The plant would be the first outside of Asia to produce LCD screens used in computers, televisions and other products. The displays could eventually have automotive, health care and entertainment uses.
I-94 transportation
project included in bill
Also included in the bill aimed at laying the groundwork for Foxconn's promised 20 million square feet of manufacturing space is $250 million in bonding to rebuild and expand the Interstate 94 north-south corridor that connects Milwaukee and Chicago.
That project has been in limbo as lawmakers have struggled to find consensus on how to fund major road projects in the 2017-19 state budget, which was due June 30 and has not yet passed.
Sen. Van Wanggaard, R-Racine, who represents an area being considered by Foxconn for the plant, thanked Walker and Foxconn for including the I-94 project in the bill.
"Even more than before, it is absolutely critical to restart this road project to ensure the success of not just Foxconn, but the many other economic development opportunities that are planning to come our area," Wanggaard said. "This is a once in a lifetime opportunity, and I will do everything I can to ensure the Foxconn development comes to fruition."
Assembly Minority Leader Peter Barca, D-Kenosha, who also represents southeastern Wisconsin, said he welcomes the project but said unanswered questions about its impact remain.
"It is clear that we still have a great deal of work ahead of us to ensure that this deal fully protects taxpayers and local governments and that it benefits workers," Barca said. "During our meeting, I pressed the governor's team for answers on impacts to the local community where this facility might be built and how we could reduce the risks for municipalities."
The state also would create a new tax credit program specifically for Foxconn.
The Associated Press contributed to this report.
This story has been corrected to accurately reflect the size of the proposed plant.