Dane County District Attorney Ismael Ozanne is highlighting his identity as a Black man and his family's roots in the Civil Rights Movement after protesters came to his house for the second time in a month Saturday, this time demanding that charges be dropped against two Black men and calling Ozanne a racist.
Ozanne said Sunday that scores of protesters with speakers, generators and a bullhorn showed up around 7:30 p.m. Saturday and stayed for about six hours blasting music, shouting profanity, chanting slogans, and calling him and even his family a racist — all in the name of pressuring Ozanne to drop charges against Kelsey Nelson and Gregg James.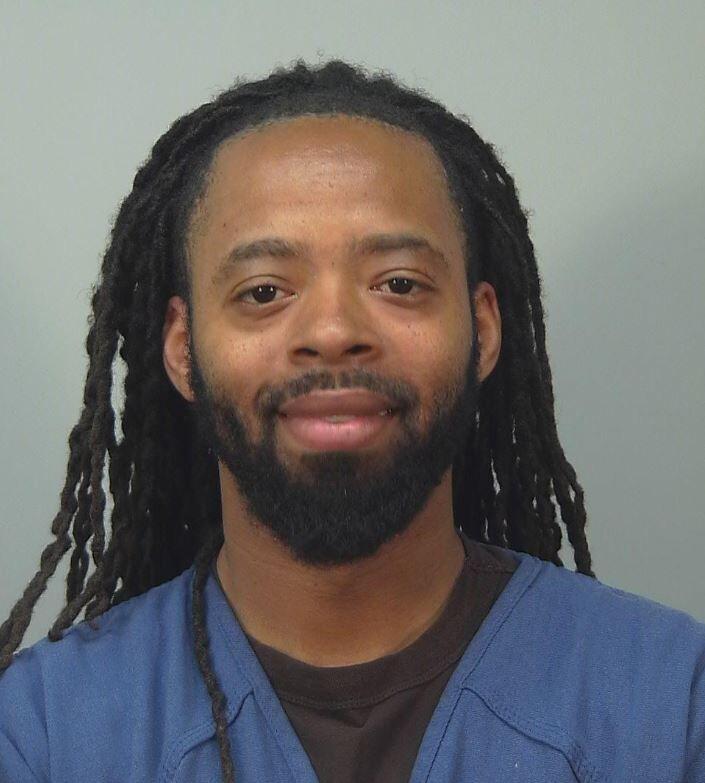 Nelson, 30, is charged in the looting of Goodman's Jewelers during the first night of protests in Madison on May 30 over the death George Floyd in Minneapolis police custody five days earlier. James, 23, is one of three men accused of making threats at a State Street bar in June.
"When you talk about the need for a criminal justice system that understands the impact of racism, I hear you. When you talk about the need for change so that people of color are treated equitably, I hear you," Ozanne said in a statement.
But, he added, "Your protest was about you trying to intimidate me into not doing my job unless I do it the way you think I should do it. You are not going to be successful."
Other than the disruption, Ozanne was not aware that protesters came onto his Madison property or caused any damage. During an earlier protest at his home July 1, someone used permanent marker to write anti-police and other slogans on his garage, he said.
A flier distributed at the "Black Out Block Party" Saturday does not name the group sponsoring it, but was instead aimed at letting Ozanne's neighbors know he's the DA and urging them to call his office to demand that charges against Nelson and James be dropped. It's similar to a call to action put out on July 3 by Sawyer Johnson, a leader in the Madison chapter of the Party for Socialism and Liberation, that identifies Nelson, James and two others recently arrested as "Black revolutionary activists."
Johnson responded to requests for comment via Facebook on Sunday night with derogatory memes.
Ozanne said the group at his home Saturday has not asked to meet with him, which is something he's willing to do, just not at his Near West Side home outside of work hours.
"I don't know if this group is realistic about meeting me," he said in an interview Sunday night, but in his statement said he's willing to speak with protesters about how to reduce incarceration, address the root causes of crime, reduce shootings and other issues.
He said much of what protesters want, his office and other county officials are already doing or trying to do, including focusing on diversion programs rather than incarceration and reducing prosecutions for nonviolent misdemeanors.
With activists questioning the cash bail system or claiming people are being held in jail simply because they can't make small bond amounts, Ozanne said, "we release about 82% of people on signature bonds."
He also pointed to training his office has received in racial disparities in the criminal justice system — a topic he said he requires prospective employees to address in their cover letters and interviews.
Ozanne said he, his wife and two daughters, ages 11 and 12, were home during Saturday's protest. He said his daughters are aware of what the recent protests in Madison have been about and understand that people will not always be happy with some of his decisions.
He said one of his daughters asked him why the protesters came to their house to make her feel "unsafe," when protesters claim that they "want everyone to feel safe."
Ozanne, who said his mother registered Black voters in Mississippi in 1964, said he and his daughters "didn't talk about people trying to claim I'm a racist."
Ozanne, a Democrat, is running unopposed in the Nov. 3 election for a third full four-year term. He was appointed DA in 2010 by Democratic Gov. Jim Doyle.
---
Police protests: How Madison answered the police killing of George Floyd
Be the first to know
Get local news delivered to your inbox!