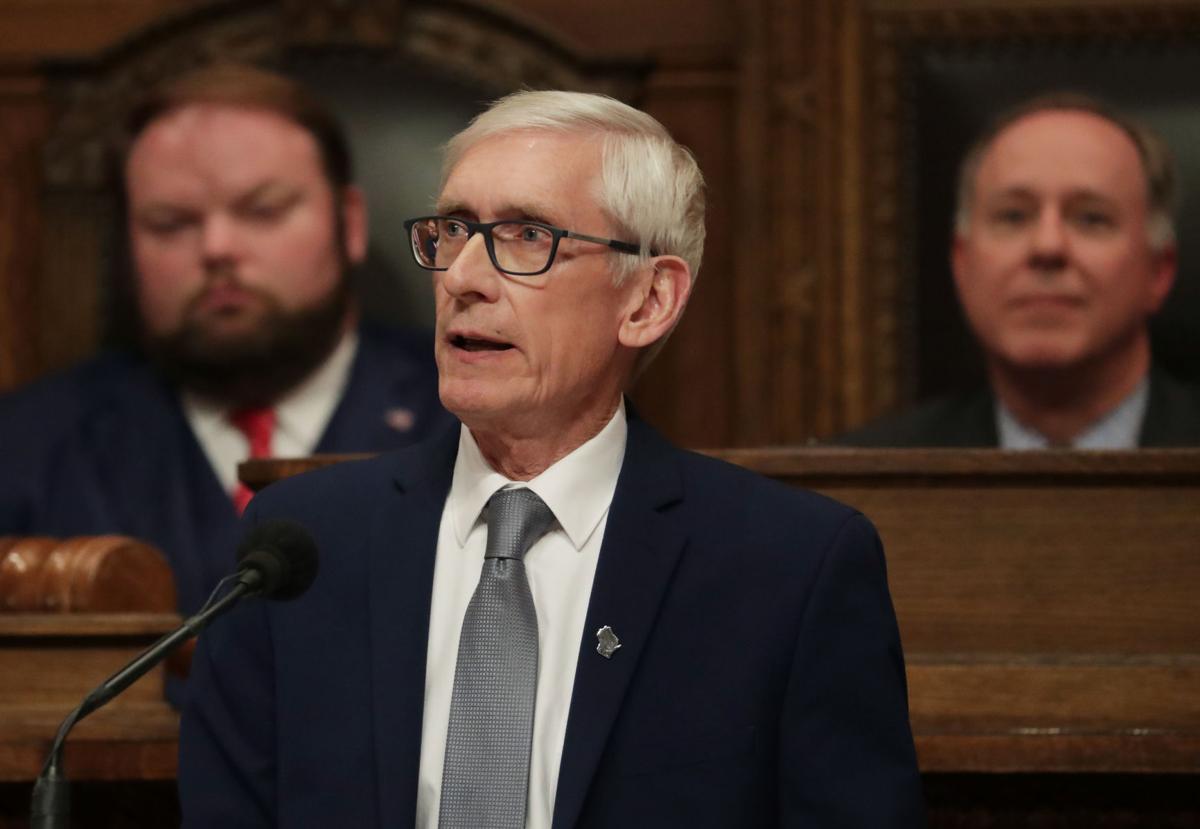 Gov. Tony Evers on Monday signed bills into law addressing suicide prevention and school-based mental health.
During a visit to Ashland High School, Evers approved three bills, one of which would require Wisconsin K-12 schools, colleges and universities to include information about suicide prevention hotlines on their student identification cards.
Evers' action brings the total number of laws he has approved during his 14 months in office to 118.
Evers also signed into law legislation making changes to the use of physical restraints and seclusion of students.
The bill, which had bipartisan support, comes after the disability rights community advocated for improvements to the law that allows for a student to be physically restrained if they pose an imminent risk to others' safety. A study in 2014 found that 80% of the students placed in restraints or in seclusion had a disability.
The new law changes how such incidents are handled, reported and tracked.
Now, the state Department of Public Instruction is required to track the incidents and schools have to inform parents if their students are secluded or restrained. The law also requires additional training for school staff on how to calm students before they become violent, and any door or room being used for seclusion cannot have a lock.
The bill addressing suicide prevention hotlines only affects future student IDs and does not require schools to issue new IDs.
Evers also signed into law legislation establishing a school-based mental health consultation pilot program in Outagamie County. The program is meant to connect school personnel with mental health professionals so they are educated on how to manage mental health concerns in the classroom, refer complex cases and access educational training seminars. The program will be operated by the Medical College of Wisconsin and could be expanded across the state.
The Associated Press contributed to this report.
Be the first to know
Get local news delivered to your inbox!