'His life mattered to me' | During march, two families grieve men who died in Racine County Jail
Several groups gathered on the steps of the Racine County Courthouse on Sunday following the deaths of two men in the Racine County Jail last week, supporting the families who are grieving the loss of loved ones.
Supporters are demanding an independent investigation into the deaths that isn't led by the nearby Kenosha County Sheriff's Department. The attorney for the families of Malcolm James and Ronquale Ditello-Scott Jr. wants the investigation to be conducted by a federal agency.
Groups involved were: Black Lives Matter - Women of Faith, the Racine Women for Racial Justice, Change is Coming, Rainbow PUSH Coalition and several racial justice organizations from Milwaukee.
Ditello-Scott, who was 22 years old at the time of his death, and Malcolm James, who was 27, died within days of each other under circumstances that remain under investigation.
Ditello-Scott was arrested for OWI at about 3 a.m. Saturday and was found deceased in his cell at about 8 a.m. The cause of death has not been determined.
James was arrested Friday night during a mental health crisis after he allegedly set his own apartment on fire. According to a statement released by the Racine County Sheriff's Office, he twice engaged in self-harm while incarcerated, experienced an unnamed medical event and died on Tuesday, June 1. James' family said that he was tased before his death, but that claim has not been publicly addressed by authorities.
Sherry James, Malcolm's mother, addressed the crowd.
"I am Malcolm Isiah James' mother," she said. "And his life mattered to me." 
Heather Blersch, the fiancée of Ditello-Scott who is six months pregnant with the couple's son, said, "He was an amazing man and an amazing father, who didn't deserve to die like this."
Praying for strength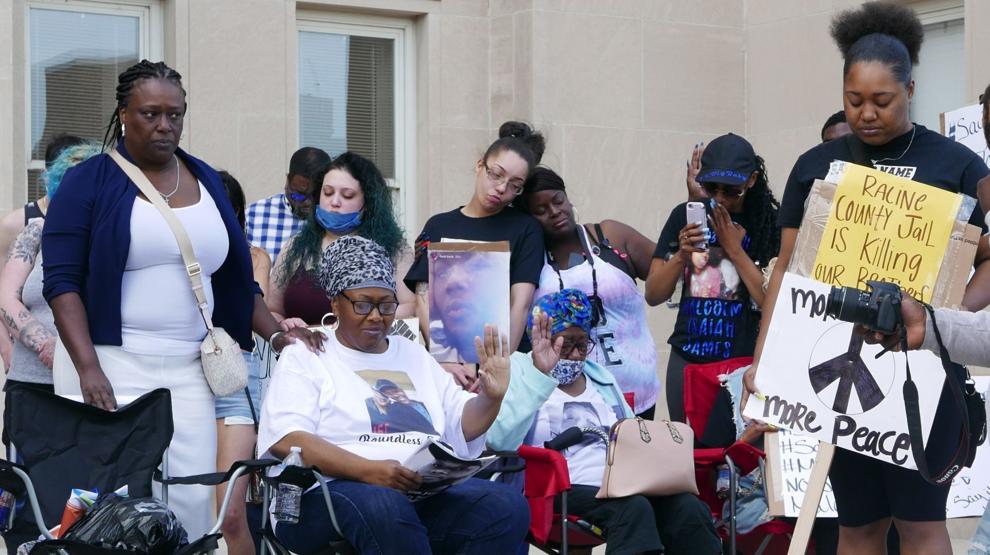 Gone but never forgotten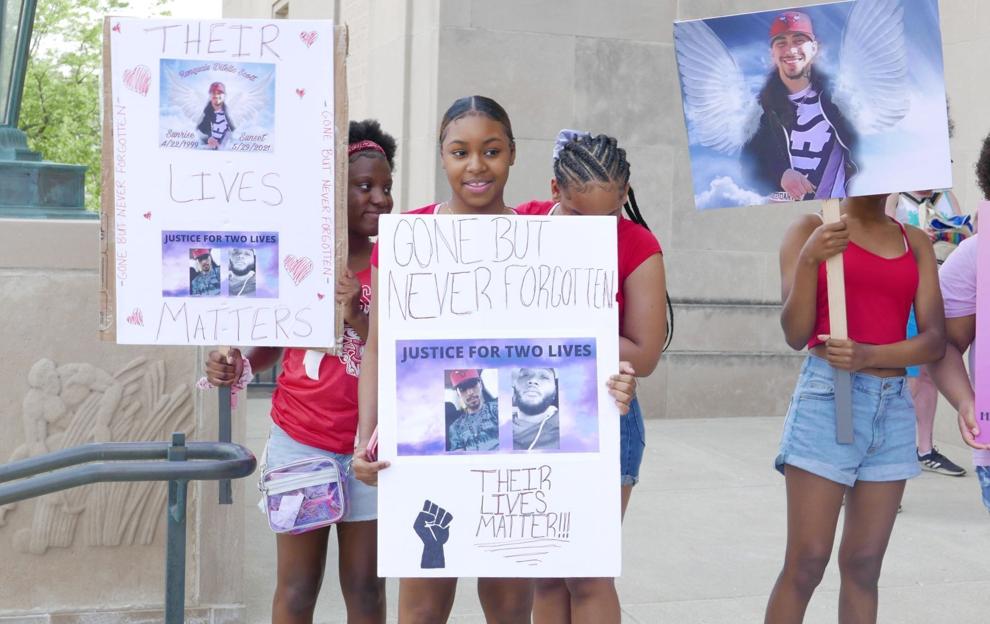 "You know his name, not his story."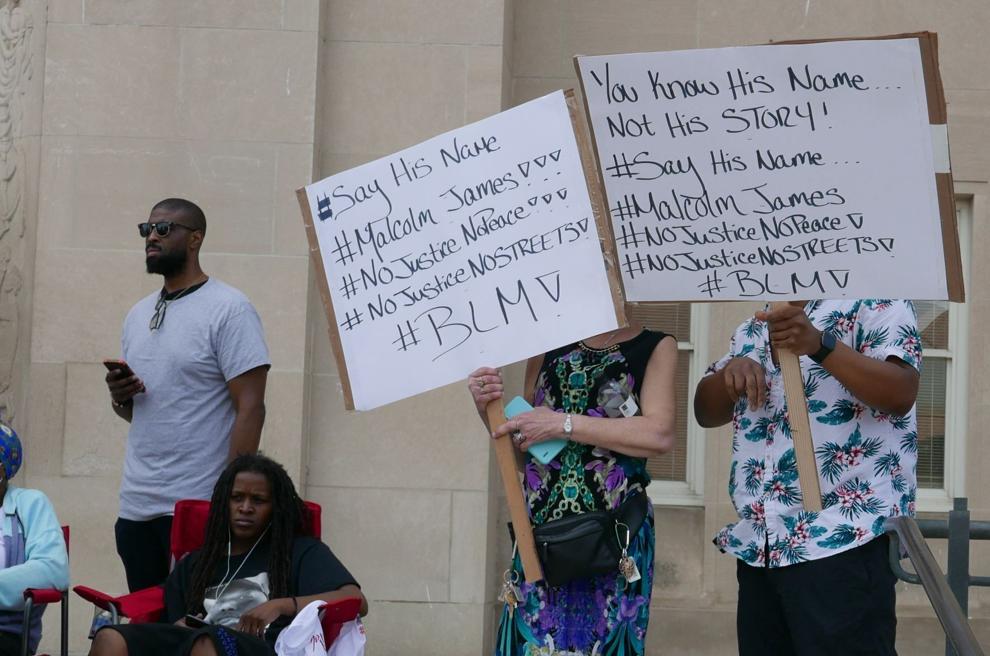 Outpouring of grief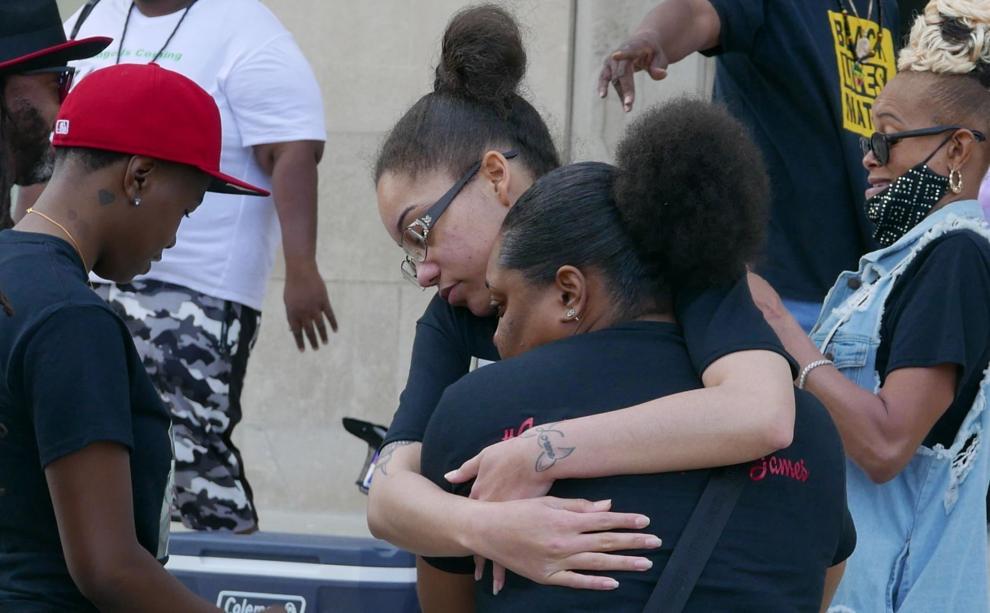 United in grief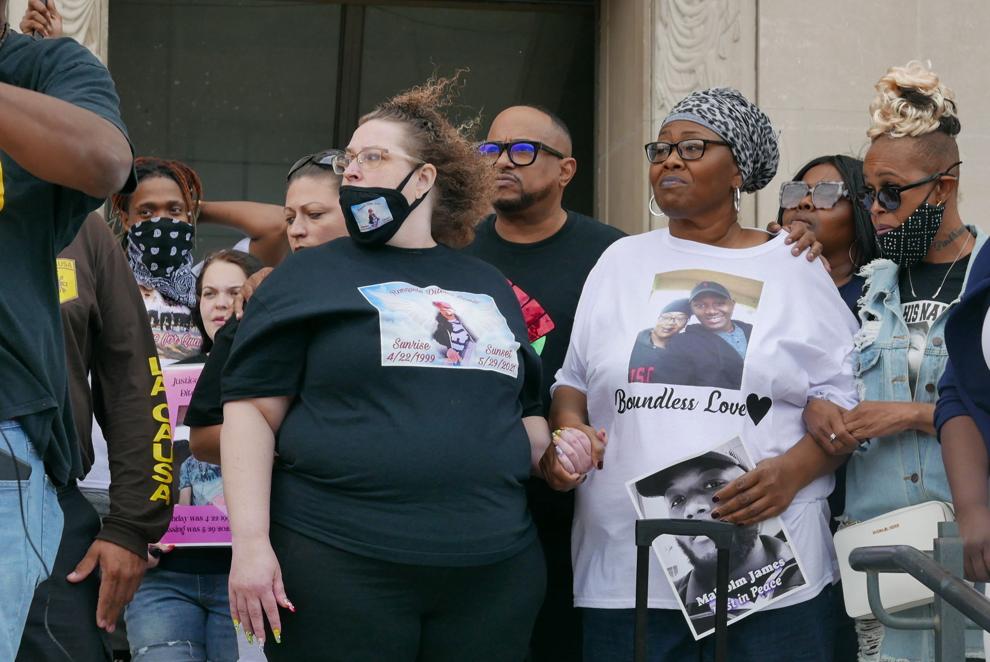 Remembering Malcolm James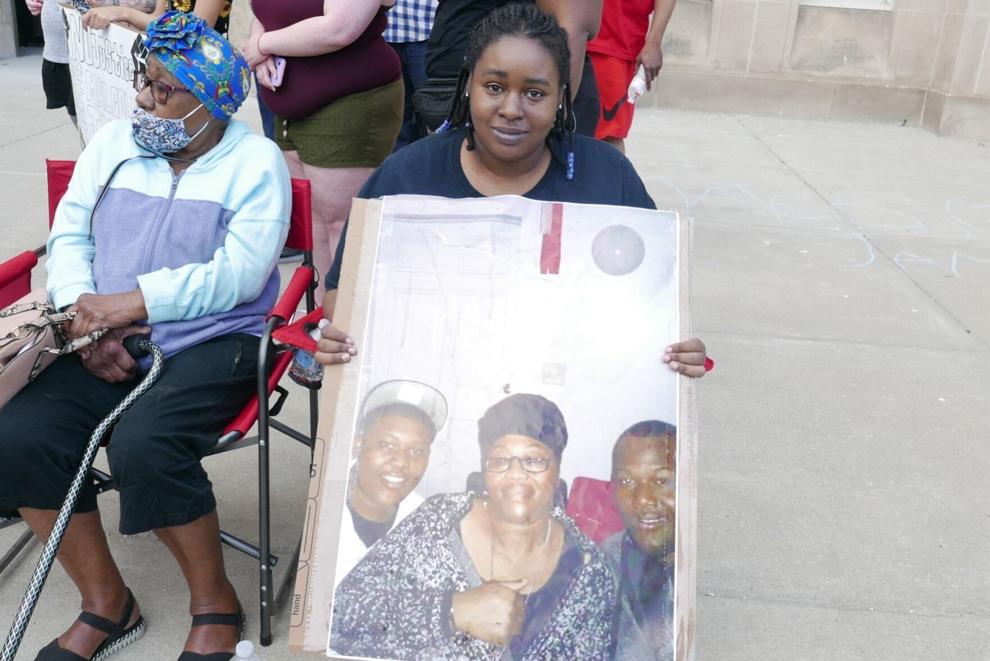 Supporters marched through the neighborhoods of Racine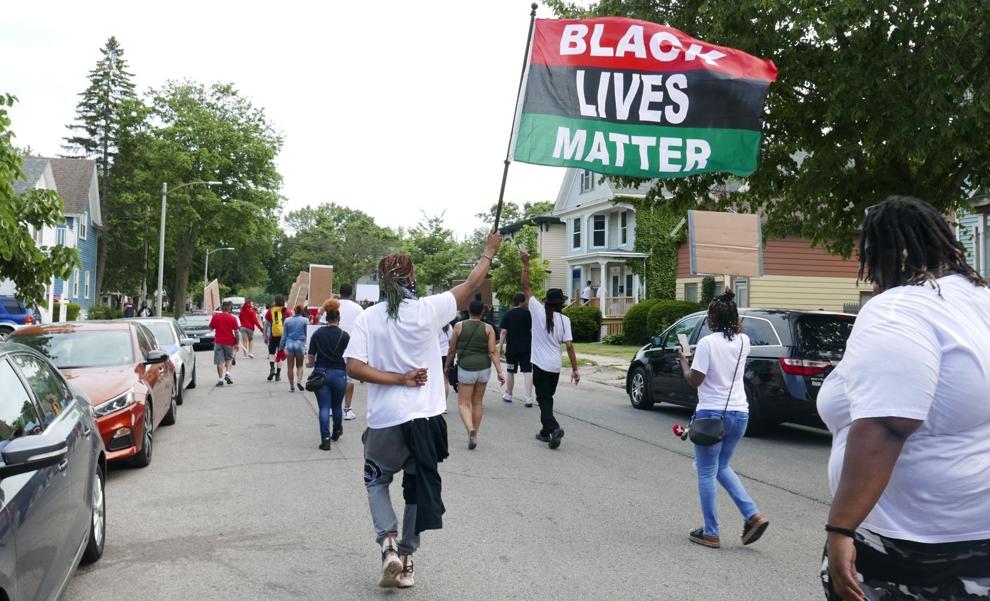 Noel Carter joins the march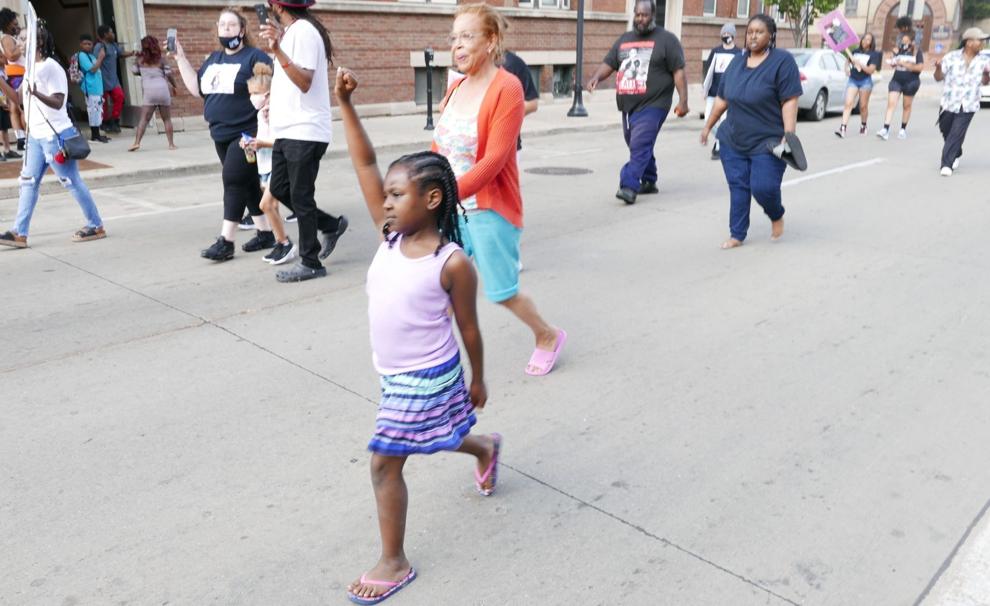 Justice for Malcolm James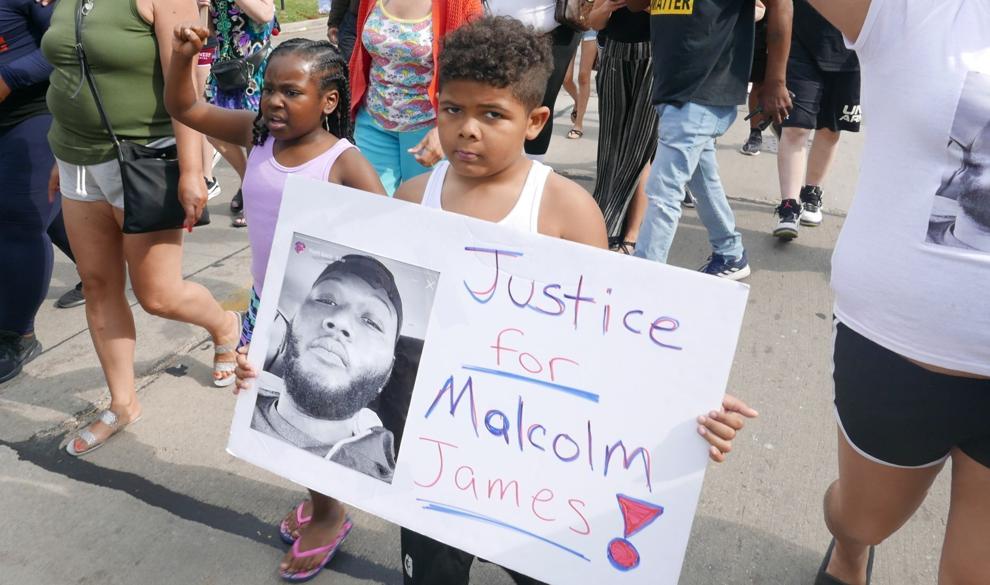 Marching to the Racine County Jail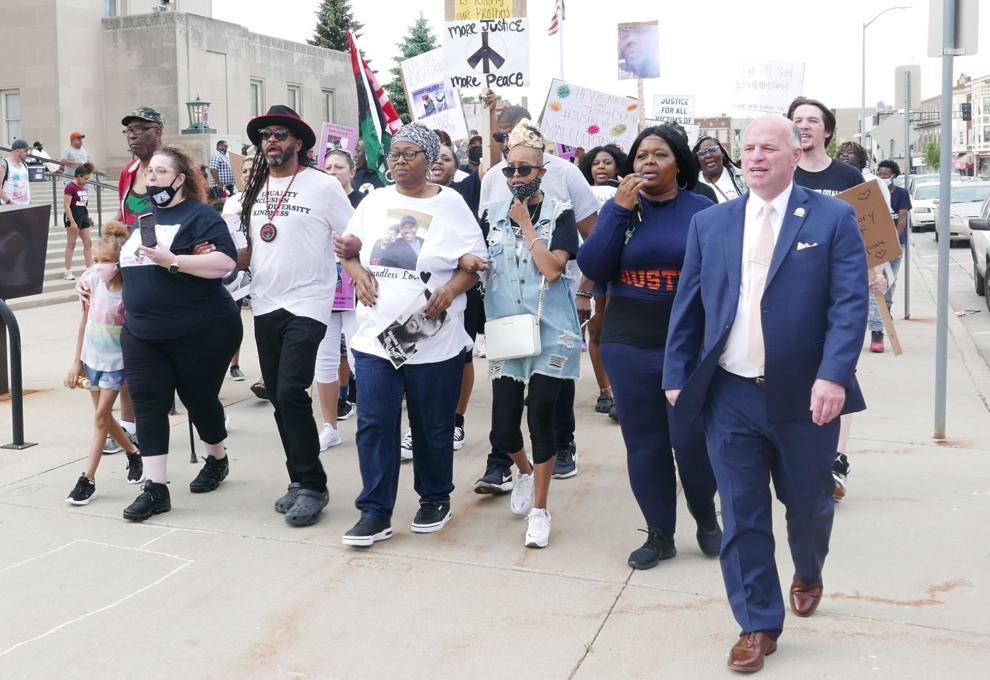 James Malcolm's father attends the rally for justice