The reputation among UW-Madison students of Witte (pronounced "witty") Residence Hall has long been preceded by an off-color, rhyming adjective indicative of its worn, rundown appearance.
"We may have heard that nickname," said Adam Rittel, associate director of capital projects for university housing.
That will change this coming academic year, thanks to a $53 million upgrade to the residence hall at 615 W. Johnston St., the first major update since the facility was built in 1964.
University housing officials on Friday provided the Wisconsin State Journal with a sneak peek of the project, which officially wraps up next week. The 2½-year project began in March 2017 and had no construction delays.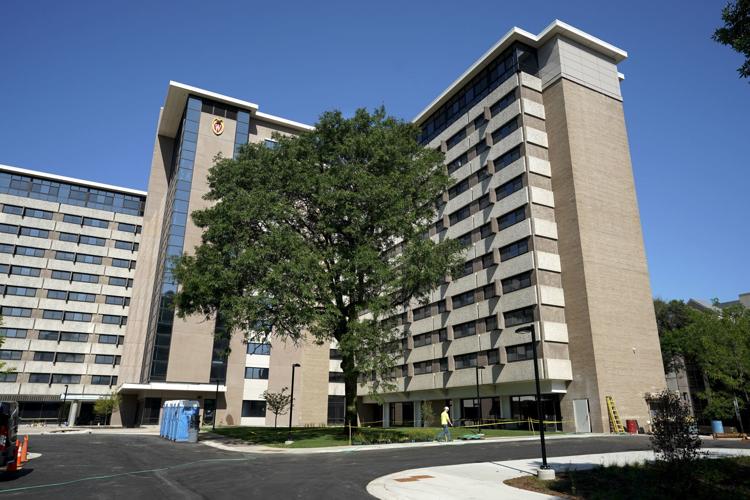 Unlike some universities, UW-Madison does not require incoming freshmen to live on campus in one of its 20 residence halls, though about 92% choose to do so.
The Witte project brings its level of amenities on par with some of the university's more recently constructed residence halls and closer in line to the luxury student housing built in the Downtown area in recent years.
"We do compete for students," university housing spokesman Brendon Dybdahl said.
The 55-year-old hall will house about 16% of the roughly 7,800 students living in residence halls this year.
Even without the major facelift, Witte was already one of the most popular options among freshmen because of its social atmosphere. The renovations will bump up its occupancy about 12%, from 1,124 residents to 1,258.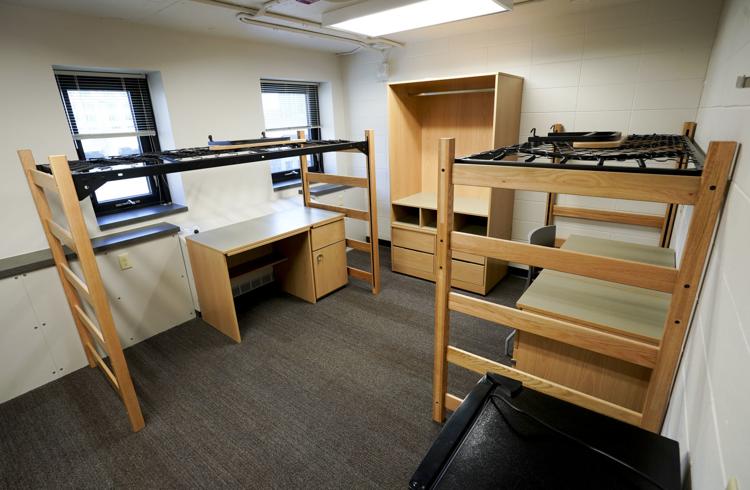 The move-in process for Witte residents later this month will likely be a lot less sweaty than in past years. Individual resident rooms are now equipped with temperature controls and air conditioning, joining roughly half of the university's other residence hall rooms that offer AC.
The design includes the addition of an 11th floor, new elevators, paint and larger bathrooms. Each residential floor now includes a nongender, single-unit bathroom as well. Windows were replaced with more energy-efficient ones.
Individual resident rooms have new furniture, including movable wardrobes and individual Wi-Fi devices for increased coverage. Students these days bring five to six electronic devices to campus.
Connection made
Four students in the fall of 2012 came up with the idea to connect Witte's towers as part of their civil and environmental engineering senior capstone course. Their design eliminated the need to shut down the entire residence hall throughout the construction process and also create more common space for students.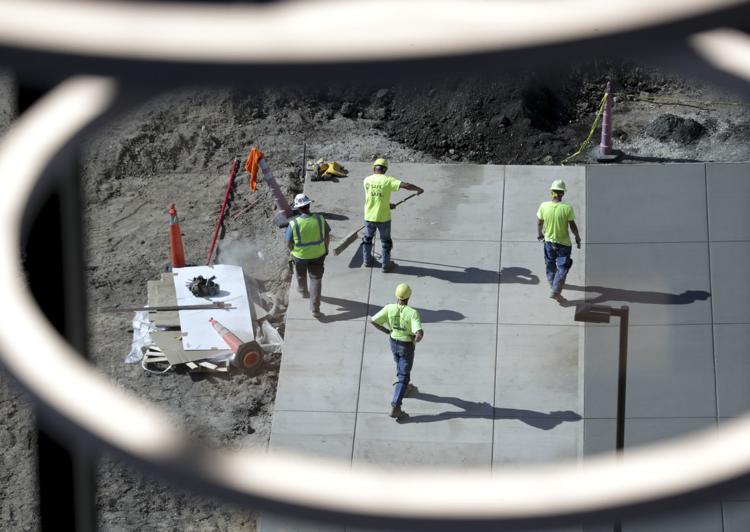 You have free articles remaining.
Rittel described the construction process as a puzzle, sectioning off certain areas for renovation while students lived in the hall throughout the 2018-19 academic year.
The connector between the two towers added square footage officials decided to turn into more community space with two-story lounges throughout the residential floors.
To let in more sunlight and embrace a more open concept, part of the first-floor lobby opens into the basement, where students have access to study carrels, more lounge space and a larger kitchen.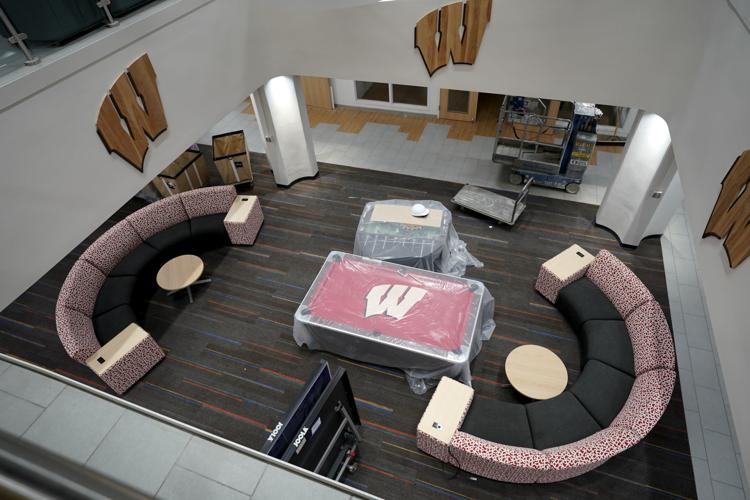 The laundry room, also located in the basement, has 30 washers and 30 dryers, 10 more each than Witte had previously.
Proud 'footprint'
One of the students involved in the design, Jim Schumacher, said he went into civil engineering for projects like the one he worked on as part of his capstone.
"It's very rewarding to give back and put your footprint on something to help make it better," he said.
Schumacher, who now works for the state Department of Transportation in Milwaukee, hasn't seen the finished result yet, but is looking forward to stopping by the 10th floor — then referred to as "the penthouse" — where he lived his freshman year in 2008-09.
The majority of funding for the renovation came from student fees. No tax dollars were used in the project.
Room rates will increase $200 to $9,300 this academic year, which falls somewhere in the middle of the pack for double room rates.
What's next
UW-Madison's next residence hall renovation will be Sellery Hall, another one of its larger, most popular dorms.
The university received state approval to move forward with the project in the budget passed earlier this summer. It will include many of the same design features used in Witte, such as joining the two towers together.
The $79 million renovation and two-floor addition is scheduled to break ground in the summer of 2020 and finish in August 2023.
The majority of funding for the renovation came from student fees. No tax dollars were used in the project.