A Wisconsin judge Friday rejected an effort to oust the leader of the Department of Natural Resources policy board whose term expired in May.
Dane County Circuit Judge Valerie Bailey-Rihn dismissed a lawsuit brought by Democratic Attorney General Josh Kaul last month in an effort to force Fred Prehn from the Natural Resources Board.
Prehn, a Wausau dentist appointed by Republican Gov. Scott Walker in 2015, has refused to step down since his term expired May 1, denying Gov. Tony Evers' appointee Sandra Naas a seat and maintaining a 4-3 majority for Republican appointees.
Prehn maintained that a 1964 Supreme Court ruling means he does not have to leave until Naas is confirmed by the Senate, but Republicans who control the chamber have made no move to set a hearing or answer questions on their plans to do so.
Kaul, who argued Prehn serves at the governor's pleasure, said he will appeal.
Citing the Supreme Court precedent, Bailey-Rihn granted Prehn's request Friday to dismiss the case, adding she is not "condoning Prehn's actions."
"The Court cannot help but feel that the citizens of Wisconsin are the losers when the legislature fails to hold confirmation and other hearings in a timely manner," she wrote. "A timely confirmation hearing would have eliminated the need for the State's filing and saved the taxpayers attorneys' fees incurred in this matter."
Bailey-Rihn earlier this week denied efforts by Republican lawmakers and a pro-hunting group from Kansas to join the lawsuit in defense of Prehn.
Prehn's attorney, Mark Maciolek, said the case was "an ambitious attempt" by the attorney general to change state law.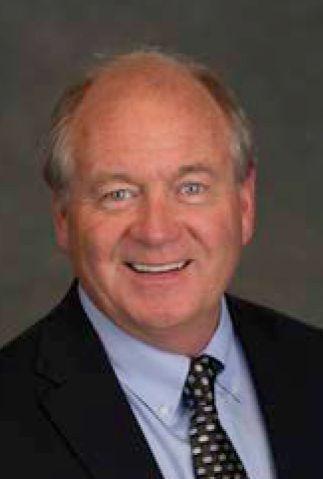 Prehn said he was pleased with the judge's order and encouraged lawmakers to "get on with the confirmation process."
"That's their end of the stick," Prehn said. "They need to do that, or the governor maybe needs to try another nominee."
Emails released by the DNR show Prehn discussed his plans to stay with an aide to Senate Majority Leader Devin LeMahieu, R-Oostburg, as well as a conservative lobbyist and Republican U.S. Rep. Tom Tiffany, R-Minocqua, who fought as a state lawmaker to limit the DNR's authority.
In the meantime, Prehn said he intends to remain on the board and said he hopes department staff will engage with the "lawfully appointed board."
"This is the Natural Resources Board, and there's statutes we need to follow," Prehn said. "We certainly want to work with them."
Environmental and conservation groups last month urged Kaul to force Prehn out, fearing his presence would influence decisions on key policy issues, including the regulation of "forever chemicals" known as PFAS and limits for a controversial wolf hunt.