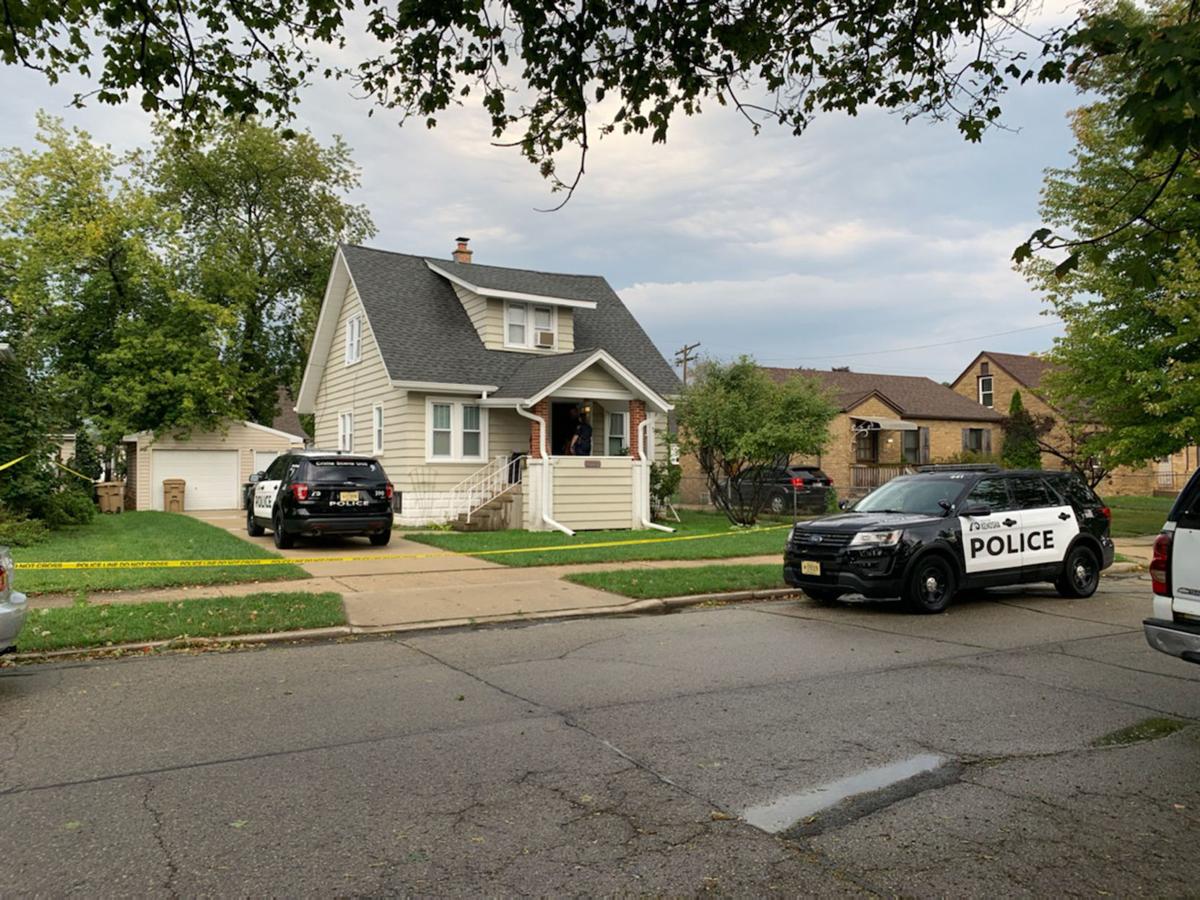 In the months before she was found dead in her Kenosha home, a woman told friends she was afraid of a former boyfriend.
Kenosha Police have been seeking that man, 51-year-old Roberto Andino, as a person of interest in the woman's death. At press time, there were reports that Andino may have died from a self-inflicted gunshot wound during a standoff with police Wednesday afternoon in Chicago.
The woman's body was found Tuesday at her home, 7519 29th Avenue. Kenosha Police released little information, saying only that a person was found dead at the home and the death was suspicious, and that her car and gun were missing. The victim's name has not yet been released, pending notification of family.
On Wednesday, the dead woman's car, a 2021 black Kia Sportage, was found outside a hotel in Chicago.
According to Chicago media reports, a Chicago Police SWAT team was in a standoff Wednesday afternoon with a person who had barricaded himself in a room at that hotel, on the 6000 block of North Lincoln Avenue. Media reports from the scene said police were dealing with a "hostage barricade," later reporting that the person had killed himself. Kenosha Police were not able to confirm by press time that the person involved in the standoff was Andino.
According to neighbors, the woman was a 35-year-old accountant who lived in the home alone. Her body was found after her employer asked police to check on her Tuesday morning when she did not report to work. Police said the woman's vehicle and gun were missing.
Investigators were still at the home gathering evidence on Wednesday.
A friend of the woman who lives in the neighborhood, who did not want to be identified by name, said the woman had been talking to him regarding her concerns about Andino, who he described as the woman's former boyfriend.
The friend shared a text the woman sent him two months ago.
"Sorry, I've been dealing with some major personal issues. If anything happens to me please tell the cops to look into Roberto Andino," the woman wrote in the text, giving Andino's birthdate and describing him. "I've made a report on him already but the cops said they can't do anything until there is a trail of evidence."
The friend urged her to come to his house if she felt unsafe.
"Okay cool, thank you," she answered. "I have my gun but really don't want to use it other than at a gun range."
Last seen Saturday
Neighbors said they typically saw the woman out walking her dog several times a day, but they had last seen her Saturday. They said on Sunday they heard loud music coming from her home, describing that as unusual, and said all the blinds at her home had been closed.
According to state records, Andino is on active supervision with the Wisconsin Department of Corrections and was wanted on a warrant by the DOC.
A spokesman for the DOC said Andino called in sick to a scheduled appointment with his agent on Aug. 24 and then did not respond to messages. The agency issued a warrant for his arrest after he failed to show up for an appointment on Tuesday. Although Andino was on active supervision, he was not required to wear a GPS monitor.
Andino was convicted in 2012 of child sex assault. According to the criminal complaint in that case, Andino was arrested after he was stopped as a possible drunk driver and an officer found a 16-year-old girl in the car with him. The girl's family reported that she had run away with Andino. The girl later talked to police and said she had a consensual sexual relationship with Andino, who was also later discovered to have taken sexual photographs of the girl.
According to court records, he had an earlier conviction in Illinois of sexual assault-use of force and was already a registered sex offender at the time of the 2012 conviction.
State records show he was in prison from 2012 until he was released on supervision in 2014, then he returned to prison in 2018 after he was arrested for auto theft. He was again released from prison in July 2019.