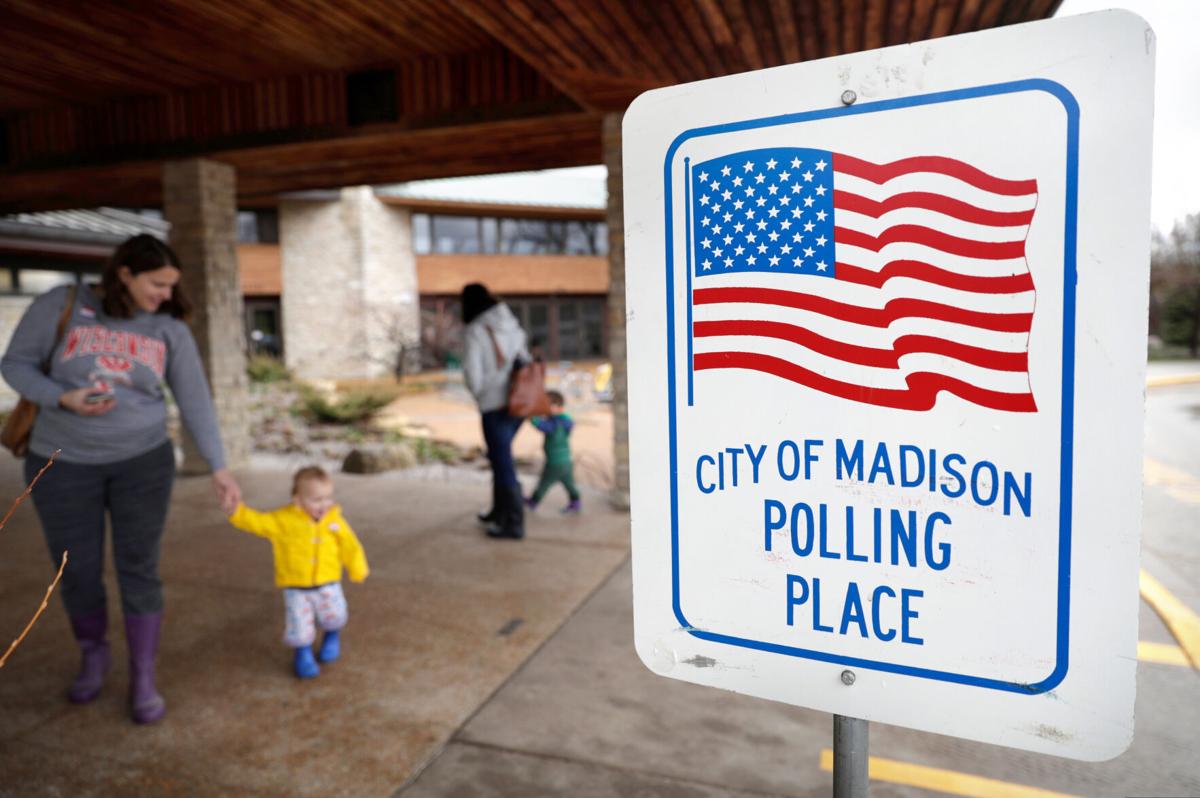 A day after the Wisconsin Supreme Court abruptly halted the delivery of absentee ballots across the state, local clerks in charge of elections are biding their time and hoping the court-imposed delay doesn't last long enough to prevent them from delivering nearly 1 million ballots on time.
On Thursday, the state's highest court temporarily suspended the mailing of absentee ballots as the court weighs whether to order the Green Party presidential ticket be added to the ballot. The court wanted to gather more information before it decides what to do next.
The order from the court's conservative-backed majority came just a week before the state-imposed Sept. 17 deadline to send out requested absentee ballots to registered voters, in a case brought by Green Party presidential candidate Howie Hawkins. Federal law requires ballots be mailed to overseas and military voters by Sept. 19.
Hawkins wants the court to place him on the ballot after his request was rejected by the Wisconsin Elections Commission on a 3-3 party-line vote.
He and running mate Angela Walker were kept off the ballot due to a complaint alleging Walker listed an incorrect address on thousands of her nominating signatures, bringing her number of valid signatures below the required threshold to secure a spot on the ballot. The Green Party said Walker had moved while the signatures were being collected.
Democrats on the commission said they could not accept hearsay evidence showing Walker had moved during the nomination process, but Republicans defended the Green Party ticket, saying it was fair to give them ballot access and clear Walker had moved during the nomination process.
Rapper Kanye West's pursuit of a place on the presidential ballot in a separate lawsuit was rejected Friday by a Brown County judge. West was denied ballot access because he turned in his nominating signatures moments too late. Circuit Judge John Zakowski's ruling is likely to be quickly appealed to the state Supreme Court.
Court-ordered pause
The court, in a 4-3 decision on Thursday with all liberal-backed justices dissenting, said clerks should hold off on sending out any absentee ballots until it issues a further order in the case.
Clerks, who this week were in the midst of preparing hundreds of thousands of ballots to send out, are now barred from the final step in the process: placing ballots in envelopes, sealing them and sending them on their way. The Supreme Court could eventually rule to allow them to proceed with sending the original ballots, or it could order new ballots to be printed to accommodate new presidential tickets.
Some clerks, particularly those in large municipalities, already say they'll have difficulty meeting state and federally imposed deadlines to send out ballots with the current court-imposed delay in place. If a reprinting of ballots is ordered, however, some clerks say meeting that deadline will be virtually impossible.
Municipal clerks have so far reported that as many as 378,482 ballots may have already been sent. Several clerks interviewed for this story who reported sending ballots, however, haven't actually mailed any yet. Rather, many of the ballots reported as sent have been given a label and an anticipated mailing date for next week.
Filings from the Elections Commission based on information provided by some municipal and county clerks show at least 2.3 million ballots have already been printed by local elections officials across the state.
Boots on the ground
City of Madison Clerk Maribeth Witzel-Behl, who is in charge of sending out upwards of 77,000 absentee ballots next week, hasn't mailed out any ballots yet, but said that poll workers have been working 12-hour shifts to prepare labels for ballots.
Witzel-Behl said she had originally planned to begin mailing out ballots Friday, but has put that on hold due to the Supreme Court order. Witzel-Behl is already questioning whether Madison will be able to send out ballots by next Thursday's state-imposed deadline.
"As is stands right now, it looks like it's not going to be necessarily possible to get everything in the mail by Thursday," Witzel-Behl said. "Does that push some of the mail into Friday? Does it push some of the mail into the following week?"
Witzel-Behl said the problem stems from the fact the machine that handles sealing envelopes and affixing postage can only handle 15,000 to 20,000 pieces of mail per day, an issue since Madison is dealing with nearly 80,000 absentee ballots to send. She said she is also concerned about voter confusion, because she no longer knows what to tell voters who ask when ballots will arrive.
Milwaukee County is still printing its nearly 900,000 ballots and has already printed 331,015 of them. Milwaukee County elections director Julietta Henry said the county hasn't stopped printing the ballots; otherwise its municipalities wouldn't be able to meet deadlines for sending them out.
Claire Woodall-Vogg, director of the city of Milwaukee's Elections Commission, said the city's process hasn't so far been majorly affected by Thursday's court order, except that emailing ballots to military voters has been delayed. She said the court would need to order clerks to proceed by Wednesday in order for the city to mail out ballots on time. If a reprinting is ordered, she said it would be impossible to meet the state and federally imposed deadlines.
Clerks in smaller jurisdictions also say things are still business as usual for the most part. The city of Kenosha wasn't planning to mail out its 15,000-some ballots until Wednesday at the earliest.
City of Janesville Clerk-Treasurer David Godek said his office is continuing to prepare envelopes for sending out ballots but hasn't mailed any out yet. Godek was originally planning to stuff ballots into envelopes on Tuesday in order to mail them out.
He said that if the court allows clerks to proceed by Monday, things should go smoothly. If a reprinting is required, however, Godek said all bets are off.
"I'm not super worried about it," Godek said. "We can only control our piece of it, and so we're focused on just being in the best position to get ballots out to our voters as soon as we're allowed to."
Concerned about COVID-19?
Sign up now to get the most recent coronavirus headlines and other important local and national news sent to your email inbox daily.