In a poll taken just days before the death of Supreme Court Justice Ruth Bader Ginsburg, more than two-thirds of Americans indicated they would support holding hearings on a replacement justice this year.
But the poll director warns politics will change that in the days to come.
The Marquette Law School Poll of 1,523 adults nationwide found the 87-year-old Ginsburg was easily the most recognized of the nine justices, with 63% of respondents saying they knew enough to have an opinion on her. Only 41% could offer an opinion on Chief Justice John Roberts.
Ginsburg, who died Friday from complications of pancreatic cancer after 27 years on the bench, was viewed favorably by 44% and unfavorably by 19% of those polled.
Her death just 46 days before the presidential election raises the prospect that the Senate will be asked to confirm a third nominee from President Donald Trump, something the Republican majority refused to do when President Barack Obama nominated federal appellate judge Merrick Garland in March of 2016.
Asked about a hypothetical court opening during the 2020 election year, 67% of respondents said the Senate should hold confirmation hearings this year.
Party affiliation made little difference on that question, with 63% of Democrats and 68% of Republicans supporting confirmation hearings. Among independents, 71% favored holding hearings.
Poll director Charles Franklin said it was surprising to find bipartisan support for hearings this year.
"That's before they knew there was a vacancy," Franklin added. "The inevitable political battles we're about to see will almost certainly shift the political alignment."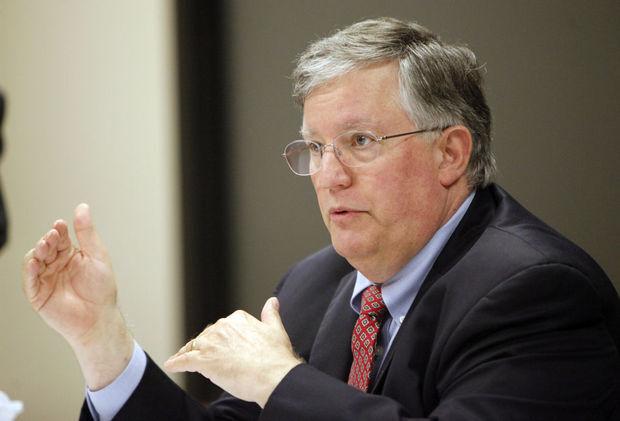 There was far less agreement on whether it was right for the Senate to deny a hearing for Garland. Among Republicans, 45% said not holding hearings was the right thing to do, while only 15% of Democrats agreed.
Coming into focus
Franklin said Democrats, who overwhelmingly supported confirmation hearings for Garland, may have found it hard to switch positions, at least when considering the question in the abstract.
Overall, 73% said it was wrong not to hold hearings in 2016.
While battles over the court preoccupy political elites, Franklin cautioned that the question is generally not rooted in day-to-day politics. That is about to change.
"Most Americans don't wake up every morning and worry about the court," he said. "Now that we're going to have this debate it will become very clear to everyone what the stakes are and their sides will be telling them what to think about it."
Impact noted
Overall, 82% of respondents said the choice of the next Supreme Court justice was important, with 48% saying it was very important. Among supporters of Democratic candidate Joe Biden, 59% considered the next court appointment very important, compared to 51% among Trump supporters.
The poll also showed a marked partisan split when it comes to increasing the size of the court, something that has not been seriously considered since the 1930s, with 61% of Democrats in favor and 65% of Republicans opposed.
The survey was conducted Sept. 8-15 and has a margin of error of +/-3.6 percentage points. Full results are scheduled for release next week.
Be the first to know
Get local news delivered to your inbox!