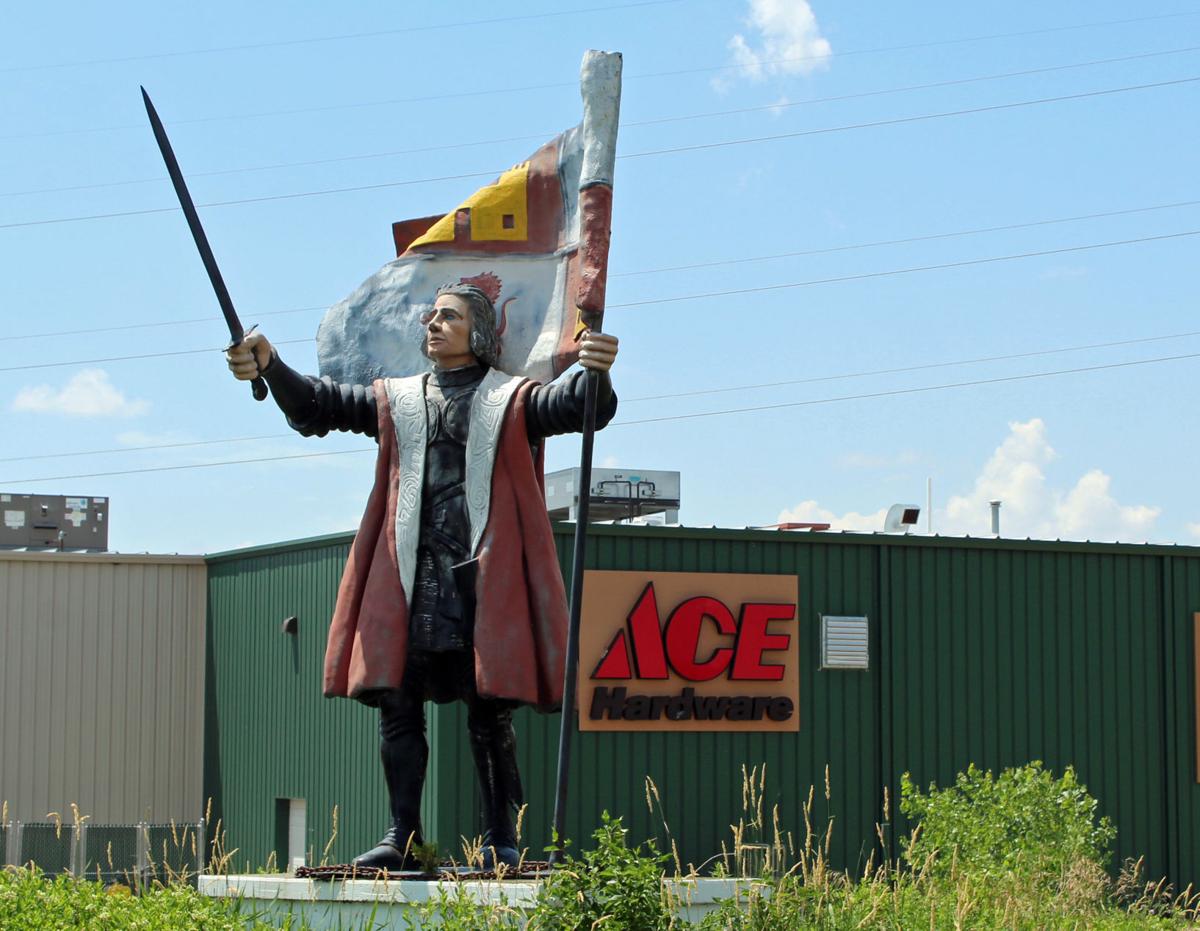 Amid nationwide calls to remove statues of Confederate soldiers and other controversial figures, a small city in southern Wisconsin decided Tuesday to remove its own statue of Christopher Columbus.
The fiberglass statue has stood for more than 30 years near the intersection of highways 16-60 and 151 on a state-owned parcel in the city of Columbus, which is about 30 miles northeast of Madison.
The Columbus City Council voted 4-1 to put the statue in storage until another use for it is found.
The decision comes on the heels of protests against racism and police brutality prompted by the death of George Floyd in Minneapolis police custody.
During the weeks of demonstrations, protesters have toppled monuments to Confederate soldiers and slave owners, but also some statues that have nothing to do with slavery, such as the replica of "Forward," a statue of a woman with her right arm extended that had been on the steps of the Wisconsin State Capitol. Madison protesters also tore down and decapitated the statue of Union Civil War Col. Hans Christian Heg, an abolitionist who died at the Battle of Chickamauga.
His statue in Columbus, Wisconsin, was installed in 1988. Dan Amato, owner and curator of the Christopher Columbus Museum in the Columbus Antique Mall in the city, commissioned the fiberglass statue in 1986. It was donated to the city.
As of Tuesday, the statue still stood in the ditch along Highway 16-60, next to the back side of a Shopko and a combined Ace Hardware and Sentry grocery store — all of which have been permanently closed. There's no spot dedicated for viewing the statue; residents see it as they drive by on the highway.
Some residents of Columbus called the statue an eyesore, and said it should either be taken down, moved or at least properly maintained if it stays.
"If they keep it, then they need to take care of it," Gae Otis said earlier Tuesday, noting that the city never mows around the statue. She suggested keeping it or moving it to a museum.
During public comments at the council meeting, Jack Sanderson said the statue should remain where it is. He said agreeing to take it down or move it would be to erase history and "surrender to the mob."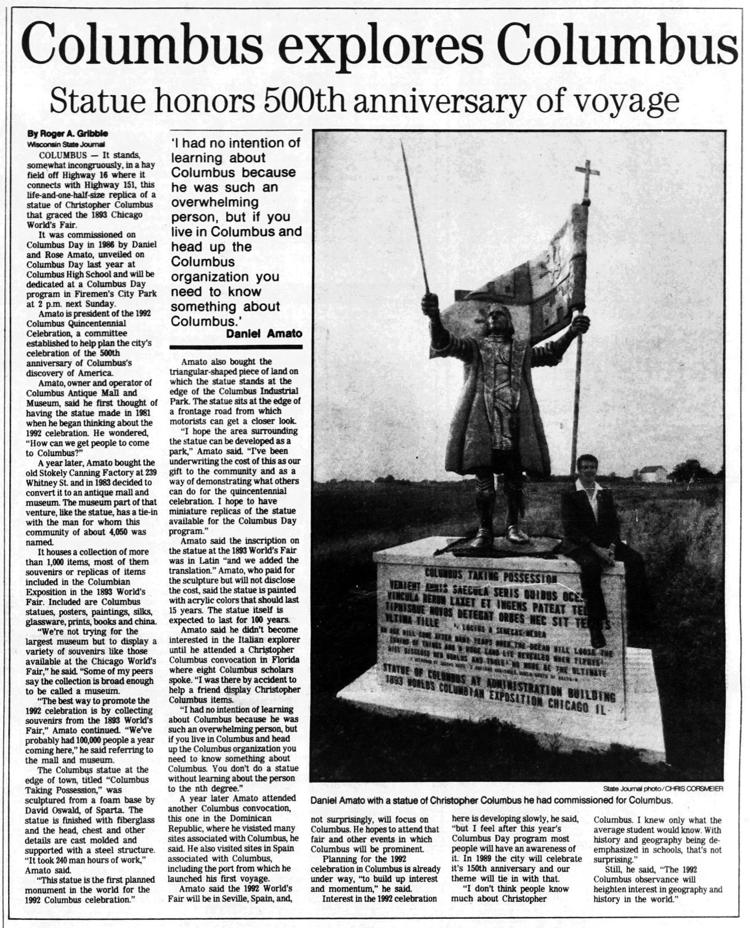 "They are coming after the Founding Fathers," Sanderson said. "They are coming after everything that is American heritage."
But Frank Roelke, a recent graduate of Columbus High School, said the city shouldn't be memorializing someone who treated Native Americans so poorly. Keeping the statue up would be pretending that Columbus was a good person, when history shows otherwise, he said.
"Christopher Columbus stands for oppression and slavery and countless mistreatments of the native people," Roelke said.
Council members debated whether to delay a decision on what to do with the Columbus statue until they could get more feedback from the community. Mayor Michael Thom said he liked the idea of having a referendum on the question in the November election because he's never seen something that has elicited so much community interest.
But Ald. Ian Gray, 1st District, said the city shouldn't drag out the process for months. He said while he would hope a majority of residents would vote for removal, council members shouldn't rely on that.
"If we would have waited for a majority of people to end slavery, it would have never happened," Gray said.
Ald. Trina Reid, 2nd District, said if the City Council refused to take the statue down, it would be "beyond unforgivable."
Only Ald. Paul Pyfferoen, 2nd District, voted against removing the statue.
The statue will be preserved until the city finds someone to buy it or figures out a better use for it.
State Journal reporter Kayla Huynh contributed to this report.
Be the first to know
Get local news delivered to your inbox!