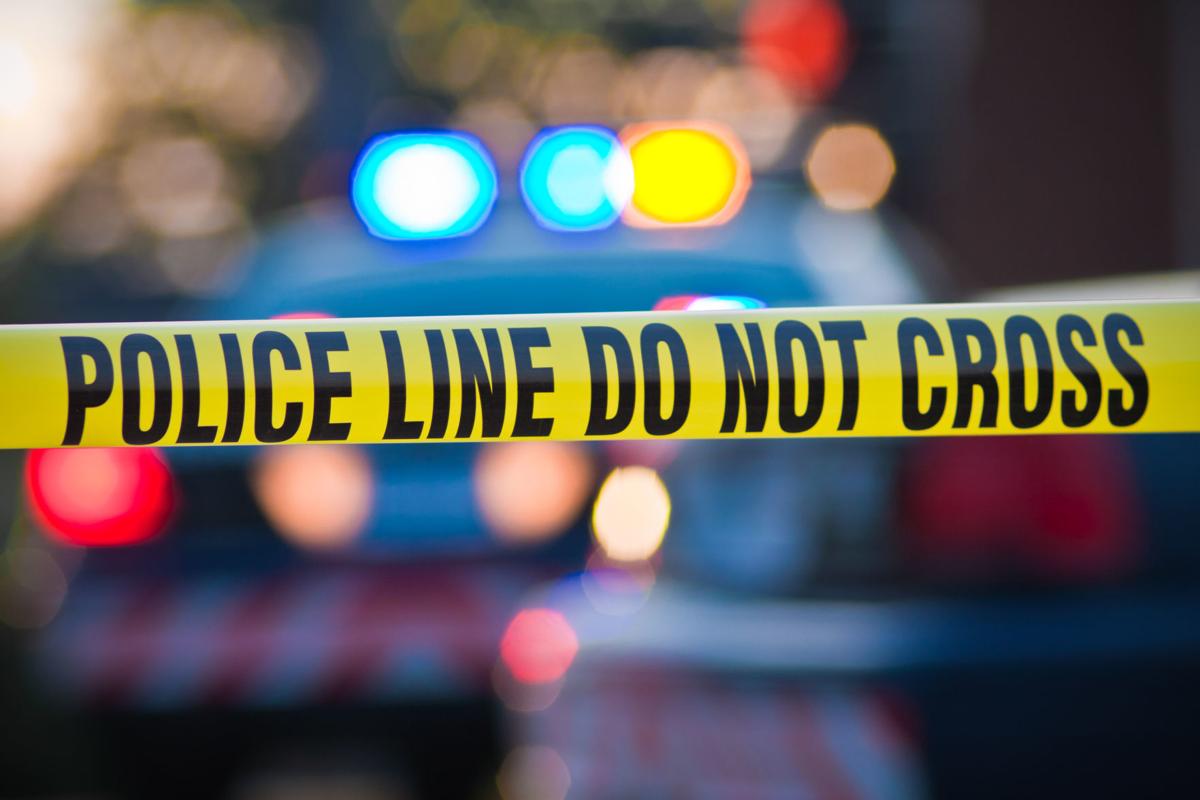 Michael Roskos admits that the first time he and his wife got a call asking for money for their local police, they gave it to them.
It would take a few more calls and a little detective work before he found out that the company making those calls on behalf of law enforcement was actually keeping about 80 percent of what donors were coughing up.
Wisconsin has about a dozen professional organizations and unions representing public safety workers — some of which are organized as charities or have charitable affiliates.
And documents filed with the state show that a handful of those charitable groups use third-party fundraisers that pocket the vast majority of the money they raise on behalf of the groups' firefighter and law enforcement members.
"I just feel like it's shady in the sense that it's really easy for the police organizations to raise money (with the help of the fundraisers)," said Roskos, who lives in La Crosse. "The public doesn't realize where the funds go to."
Some of the police and fire groups that hire fundraisers, though, say they wouldn't be able to raise money without their help.
The three-year deal gives CRF responsibility for making telephone, direct mail and digital fundraising pleas and, in return, allows it to keep 85 percent of what it takes in.
There's little to ensure donors know that, though.
Nothing in the contract spells out exactly what CRF employees must tell potential donors about who they are raising money for and how much of it goes to the union, and there's nothing in state law that requires fundraisers to make those disclosures without being asked. Although if fundraisers lie to potential donors, they could be subject to sanctions under the state's deceptive trade practices law.
It advises those who get fundraising calls on behalf of public safety groups to ask where the group is located, whether the caller is being paid, what percentage of donations actually go to the group, and what the group will do with the money donated.
Tight-lipped
He said he found out about the company's generous take when he followed up with its clients — because Encore itself wasn't saying much.
He said that when he's asked the company how much of his donation goes to law enforcement, "their first line is we don't know or it varies." He said he's also been told that the law enforcement groups are guaranteed a specific amount, but that when he asks for documentation explaining those arrangements, there's "nothing they can point me to that validates what they're saying."
The state Department of Financial Institutions lists Encore Music Productions' registered agent as John Tobin, of Manitowoc. Its business registration is up to date, but its state fundraising license expired at the end of August. A manager at Encore's office who would only identify himself as John declined to comment.
WSDSA's business manager, Sandy Schueller, said the group typically gets 20 percent of what Encore raises, but is guaranteed a minimum of $60,000 a year. She said she didn't know what Encore tells potential donors about how much of the money it raises goes to her organization, but "I obviously tell anyone who reaches out to us."
The La Crosse police union, the La Crosse Professional Police Nonsupervisory Association, has been an Encore client for many years, its vice president, Dale Gerbig, said Friday, although it hasn't raised money for the department's K-9 unit.
He did not have access to how much of what the company raises goes to the union but said the union is "very satisfied with its work," which includes not only telemarketing but event management.
He said he could "understand that somebody could perceive it" as shady, but that the 60-member union wouldn't be able to do its own fundraising and that some of the money Encore raises for the union allows the union in turn to donate to worthy causes, such as the Special Olympics and the Boys & Girls Club.
You have free articles remaining.
Big piece of the action
WSDSA is one of two public safety groups the State Journal reviewed that appear from financial information filed with the state to spend the bulk of their money on fundraising.
The 75-year-old organization says on its website that it exists to "create a community between the Sheriffs, Deputy Sheriffs and Jail Officers in Wisconsin with the shared goal of promoting better public welfare." It said it lobbies the state Legislature on law enforcement-related matters, holds conferences, publishes an annual magazine and offers seven $500 scholarships every year.
But reports the association has filed with DFI over the years consistently show the biggest parts of its budget is for fundraising.
In 2017, the most recent year for which records are available, the WSDSA reported collecting $295,947 in contributions, but spending $218,306 on fundraising.
The second group, Delavan-based Wisconsin County Police Association, spent between 85% and 96% of its reported contributions on fundraising from 2003 to 2017 — meaning its third-party fundraiser is keeping most of what it raises for the group for itself.
In 2017, the most recent year for which financial reports are available, the group, which is also known as the County Law Enforcement Professionals of Wisconsin, took in $139,859 in contributions and spent $131,356 on fundraising. Its fundraising contract with New Jersey-based Community Cares United provides it with 18% of what the company raises on its behalf.
A separate contract with Public Safety Programs and subcontractor Fund America Inc., both located outside Chicago, provide the group with 17% of the funds they raise for "shows, events" and an "advertising book,"with the police group guaranteed a minimum of $5,000 annually.
Wisconsin County Police Association executive director Robert Wierenga said the 71-year-old group is "primarily a lobbying organization" with 3,600 members from county sheriff's offices across the state. It also awards scholarships and some grants.
"Our members do not pay dues, and the only source of income we have is through telemarketing fundraising," he said.
Wierenga said that his organization is getting more from its fundraiser than many other groups do from theirs, but "the split appears to be disproportionately unfair to those not involved in it."
Its contract allows United Partners Outreach to keep 85% of what it raises on behalf of the association. Officials with the police group did not respond to repeated requests for comment.
Needing the help
DATCP says that even with fundraisers keeping the bulk of the money they raise for themselves, they're often still providing more money to their clients than their clients would be able to raise on their own.
Mike Woodzicka, vice president of the state firefighters union, declined to go into detail about the union's work with CRF but said it employs a third-party fundraiser because it wouldn't have the ability to raise money by itself.
PFFW is largely engaged in lobbying state lawmakers on its members' behalf, but its charitable foundation also reported spending money in 2017 — the most recent year for which a federal tax filing was available — on treatment for burn survivors, fire prevention education and initiatives that "honor and memorialize" firefighters. Its contract with CRF obliges it to spend 40% of its 15% split with CRF on unnamed "programs."
"We don't have the resources internally to do it," Woodzicka said of fundraising, and if the union didn't hire an outside fundraiser, "we'd get nothing."
Reports filed with DFI suggest WSDSA also would be bringing in less without the services of Encore Music Productions. It only collected about $23,000 in contributions in 2015, when it reported spending nothing on fundraising. In the two years after and two years before, when it reported big fundraising expenditures, it netted from $76,000 to $92,000 in contributions.
Most state firefighter and law enforcement groups contacted by the State Journal said they either did no fundraising or do not use an outside company for fundraising.
The state's police union, for example, "made a conscious decision more than a decade ago to focus on the services that we provide and to fund those services from dues alone," according to Jim Palmer, executive director for the Wisconsin Professional Police Association.
"We recognize that many public safety groups throughout the state and nation utilize third-party fundraisers," Palmer said, but since the WPPA stopped fundraising, "we have expanded our programs, our membership has consistently grown, and we've had little or no annual dues increases as a result."