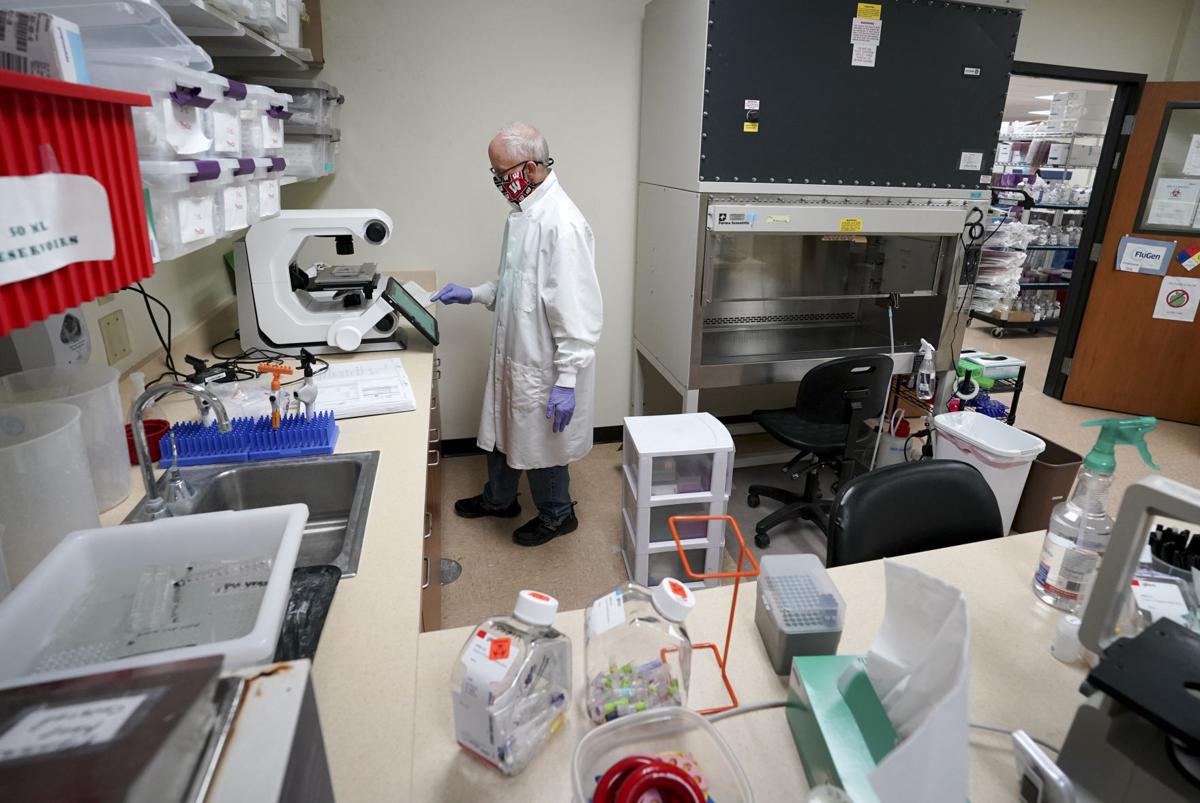 A lab at UW-Madison's Waisman Center is partnering with a North Carolina company to make an experimental COVID-19 vaccine for clinical trials, the university said Monday.
Waisman Biomanufacturing plans to produce a COVID-19 vaccine for Heat Biologics for use in phase 1 and phase 2 clinical trials. Phase 1 trials could begin early next year, with UW-Madison a possible trial site.
Heat's vaccine, designed to stimulate an immune response from the body's T cells, is meant to be used in combination with a traditional vaccine that promotes the production of antibodies, a different type of immune response. The Heat vaccine could help people with weakened immune systems, such as the elderly and people with certain chronic medical conditions, mount a more robust response against the coronavirus.
"In addition to its potential as a standalone COVID-19 vaccine, we believe this platform holds enormous promise in combination with other vaccines under development and in clinical trials by boosting the patient's T-cell immunity," Jeff Wolf, CEO of Heat, based in Morrisville, North Carolina, said in a statement.
At least 165 different COVID-19 vaccines are in development, 26 of them in various stages of human trials, according to the World Health Organization. Moderna and Pfizer recently started phase 3 trials, to involve 30,000 volunteers each, testing real vaccines against dummy shots in the final stage of experiments required before approval can be sought. Other companies plan to start such trials soon.
It's not clear when any COVID-19 vaccine might be approved or available, and health officials say several may be needed to meet global demand. Dr. Anthony S. Fauci, director of the National Institute of Allergy and Infectious Diseases, told Congress Friday that he is "cautiously optimistic that we will have a vaccine by the end of this year and as we go into 2021."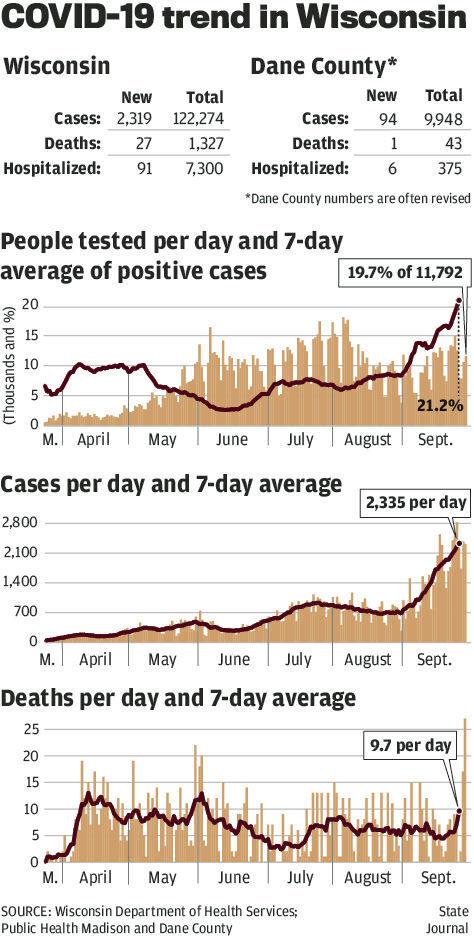 FluGen, based on research by UW-Madison scientists Yoshihiro Kawaoka and Gabriele Neumann, is adapting its experimental flu vaccine to target COVID-19 and flu. The candidate, CoroFlu, is being developed with Bharat Biotech, in Hyderabad, India, and could enter a human trial in India by September, said FluGen CEO Paul Radspinner.
Pan Genome Systems is developing a human COVID-19 vaccine adapted from an experimental immunization for another coronavirus that infects chickens. The human candidate is in mouse studies, said Adel Talaat, a UW-Madison microbiology professor and founder of the company.
Heat's vaccine will target the elderly and people with diseases such as heart conditions, severe obesity, diabetes, chronic kidney disease and liver disease.
The vaccine will use a genetically engineered combination of a common protein found in human cells called gp96, along with viral proteins, a UW-Madison statement said.
Waisman Biomanufacturing, established in 2001, has worked on other vaccine projects for HIV, Ebola, influenza, dengue fever, malaria and hand, foot and mouth disease.
Heat's technique has been adapted and tested in collaboration with researchers at the University of Miami in a number of studies funded by the National Institutes of Health and the Department of Defense, including as a vaccine in animal models of Zika virus, malaria and HIV.
Waisman Biomanufacturing has partnered with Heat on two cancer vaccines, one of which is in a phase 2 clinical trial. The other completed enrollment in a phase 2 trial.
The facility, a "clean lab" that can produce batches of vaccine under the good manufacturing practices required for clinical approval, is located in the Waisman Center near UW Hospital.
"We operate collaboratively for novel phase 1 products while maintaining a high level of GMP compliance," said Brian Dattilo, the lab's manager of business development. "Waisman Biomanufacturing is also able to provide broader flexibility than larger contract manufacturers that have more rigid policies and are less flexible to the needs of smaller companies."
COVID-19 in photos: How Wisconsin is managing the pandemic