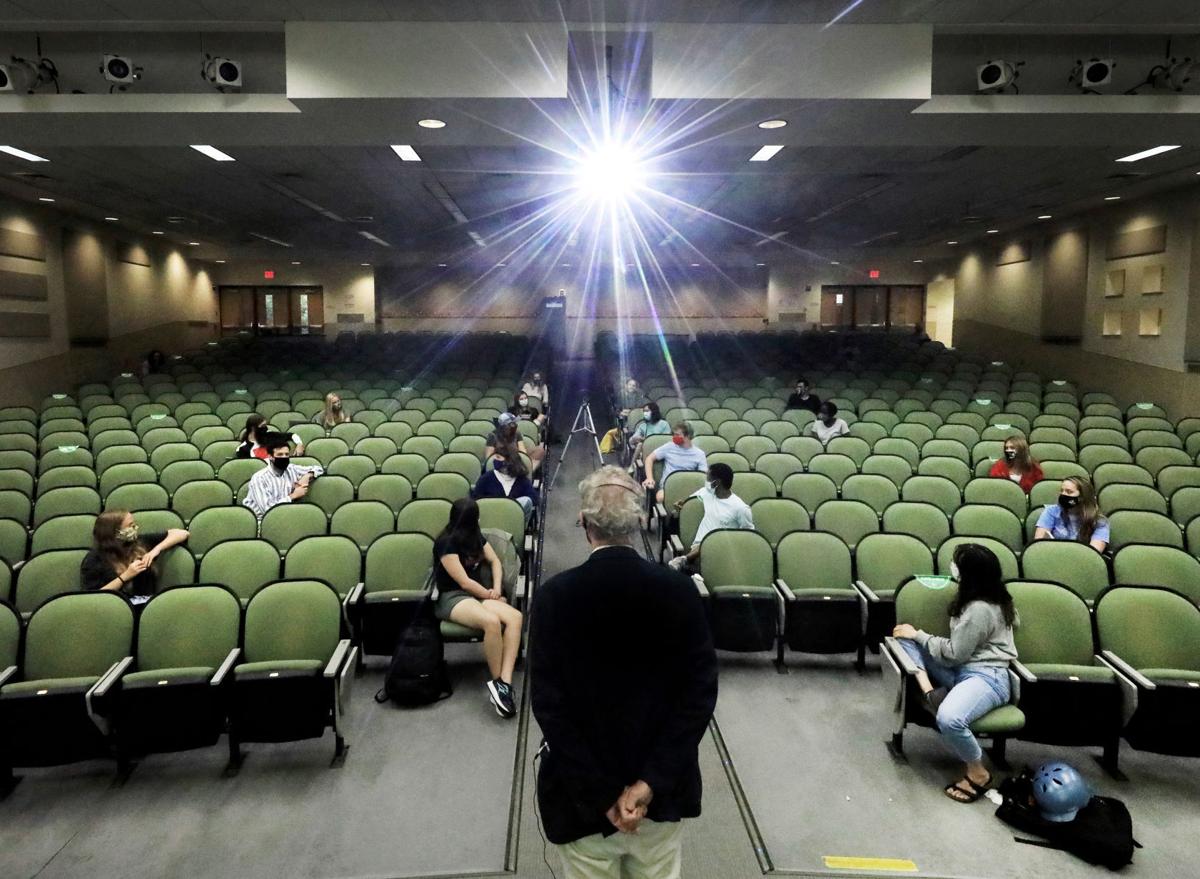 UW-Madison students can opt out of receiving letter grades this semester under an optional pass/fail grading policy announced this week.
The news brought relief to many students struggling with stress, burnout and a lack of motivation to learn after more than a year of mostly online classes. But it also brought a bit of confusion as to why UW-Madison offered a similar policy last spring and is bringing it back for this semester but didn't give students grading flexibility last fall.
"It's a victory for students and long overdue," student council chairman Matthew Mitnick said of Monday's announcement about the policy. "I find it amazing that it took an entire task force meeting for weeks on end to get a simple email from the provost when (the policy) was already in place last spring."
Administrators say mental health concerns coupled with the lack of a spring break this semester played a significant role in the decision to reinstate the pass/fail policy.
"It's the cumulative effect of the pandemic," Provost John Karl Scholz said at a faculty committee meeting earlier this week. "Not having a spring break, 15 consecutive weeks of classes and exams and various pressures students navigate — this is a challenging semester for mental health. This proposed policy may significantly relieve anxiety."
Instructors will still assign letter grades at the end of the semester. Students then decide whether to keep that grade or replace it with a designation of "Satisfactory-Disruption" or "University Disruption-No Credit" that won't factor into their grade point average.
"The pandemic's taken its toll on students in a lot of ways," said junior Eliza Donnelly, who served on a task force with professors, advisers, staff and other students looking at the issue. "Our mental health, our ability to work, online learning … it's just really been a long year. This policy is an acknowledgement of that struggle."
About a third of undergraduates took advantage of the pass/fail policy for at least one of their classes last spring, UW-Madison spokesperson Meredith McGlone said. Altogether, roughly 16,000 courses, or 12%, were graded on a pass/fail basis.
Administrators, however, decided not to extend the pass/fail option into the fall, citing an already existing policy allowing students to individually ask for grading flexibility. Academic advisers are also concerned that lacking letter grades could hurt some students' job prospects or applications to graduate and professional schools.
Chancellor Rebecca Blank said in faculty committee meetings over the past year that data didn't show a difference in academic performance last fall compared to previous semesters. She also suggested professors have been more lenient and students may be working harder with fewer campus events taking place.
But some students disagreed with administrators' arguments, saying that putting the onus on individual students reduces the likelihood that they'll ask for help. The university's student council signed a letter with other Big Ten student governments requesting pass-fail policies be resurrected.
The task force formed in the winter and a majority of the group recommended a pass/fail policy be revived this semester.
Kaitlin Kons, a political science student who serves on the task force, said she's glad the provost's office agreed to "take some pressure off students' shoulders." She's hopeful the group will move forward on other measures, such as a retroactive pass/fail policy students could apply to grades they received last fall.
"Being inconsistent in our policy during the pandemic is something we should reconsider," she said.
---
Virus by the numbers: 10 charts that show how Dane County is coping with COVID-19
Wisconsin COVID-19 vaccination rates, by county
Wisconsin hospital capacity, by county
Madison-area hospital bed occupancy
Wisconsin COVID-19 vaccine distribution
COVID-19 vaccination rates: How Wisconsin compares
Wisconsin COVID-19 hospitalizations and ICU usage
Wisconsin ICU capacity, by county
Wisconsin COVID-19 testing
Dane county COVID-19 cases
Dane county COVID-19 deaths