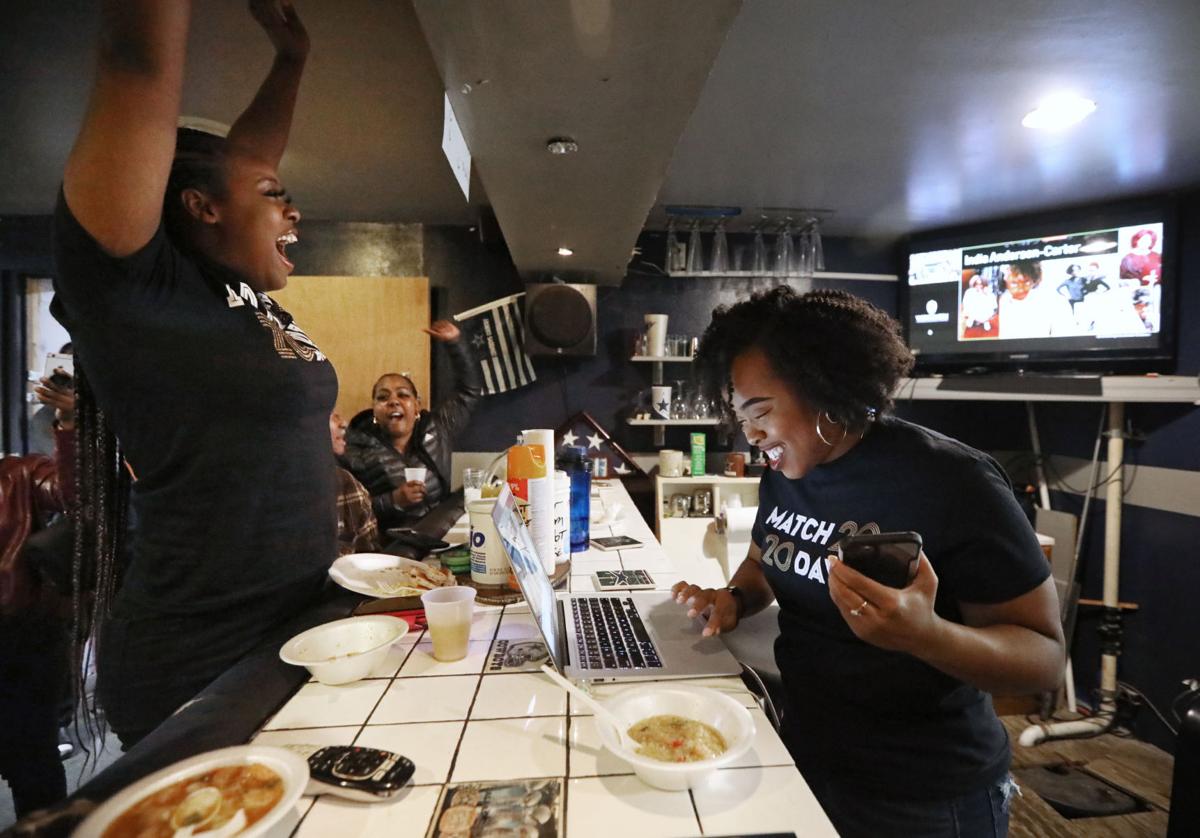 The years of studying and sleepless nights for the 2020 class of UW-Madison medical students culminated in a sanitizer-slathered celebration through computer screens.
Match Day is considered more of a milestone for medical students than even graduation. The annual tradition has fourth-year students stand on stage, rip open an envelope in front of family, friends and fellow students, and share where they will spend the next three to seven years training to become doctors.
The COVID-19 pandemic led UW-Madison's School of Medicine and Public Health, along with most other medical schools across the country, to cancel Friday's in-person ceremony.
"We were heartbroken but also defiantly said we're going to put this together," UW-Madison medical student and co-class president Jenn Mirrielees said. "We're going to fix this somehow. And it kind of just happened."
School officials helped Mirrieless and others organize a virtual Match Day to briefly celebrate their accomplishments before the 161 students headed into a profession that has perhaps never needed them more than now.
They anxiously waited in their homes and apartments for the 11 a.m. email to hit their inboxes. Then, one by one via videoconference, students read their emails aloud to the others.
Residency awaits
India Anderson-Carter, 27, has only ever wanted to be a doctor. The Madison native graduated from Memorial High School, studied biology and Spanish as an undergraduate at UW-Madison, and is finishing up medical school at the university, too.
"All of us were really disappointed, but we also understand," she said of the decision to cancel the live Match Day ceremony. "We made an amazing compromise out of something totally outside of our control."
Still, "it made it feel like the years that we'd worked were overshadowed by these public health precautions," she said.
Her family and friends joined her Friday morning in the basement of her parents' home on the city's South Side. Her mom, Nisa, cooked breakfast and laid it all out on a buffet table: pancakes, bacon, scrambled eggs, shrimp and grits, fresh fruit and mimosas.
"Just trying to make it fun," Nisa said.
Anderson-Carter's dad, Freddie, taped handmade signs throughout the house that reminded guests to wash their hands. He elbow-bumped friends as they made their way down the stairs.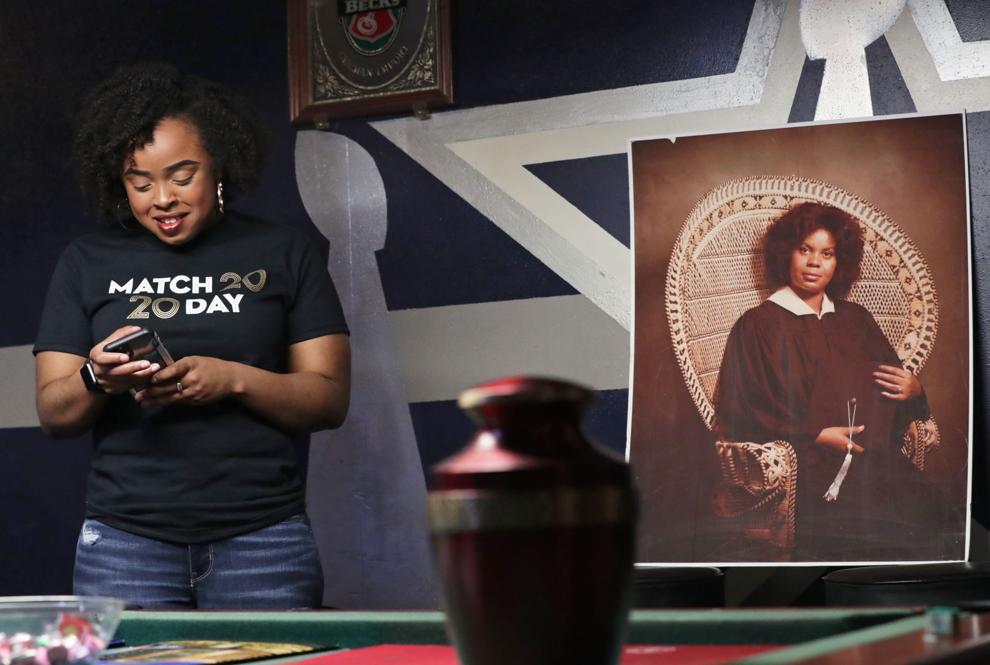 An urn on the pool table held the ashes of Anderson-Carter's grandmother, who dreamed of the day her granddaughter would become the first doctor in the family. She died in the fall when Anderson-Carter was in the middle of interviewing with 17 medical residency programs.
Anderson-Carter laid out the folders from her interview trips on the pool table. Each one represented a potential home for the next four years of her life.
Ohio State University. Boston University. University of Minnesota. Indiana University. Duke. The University of Chicago.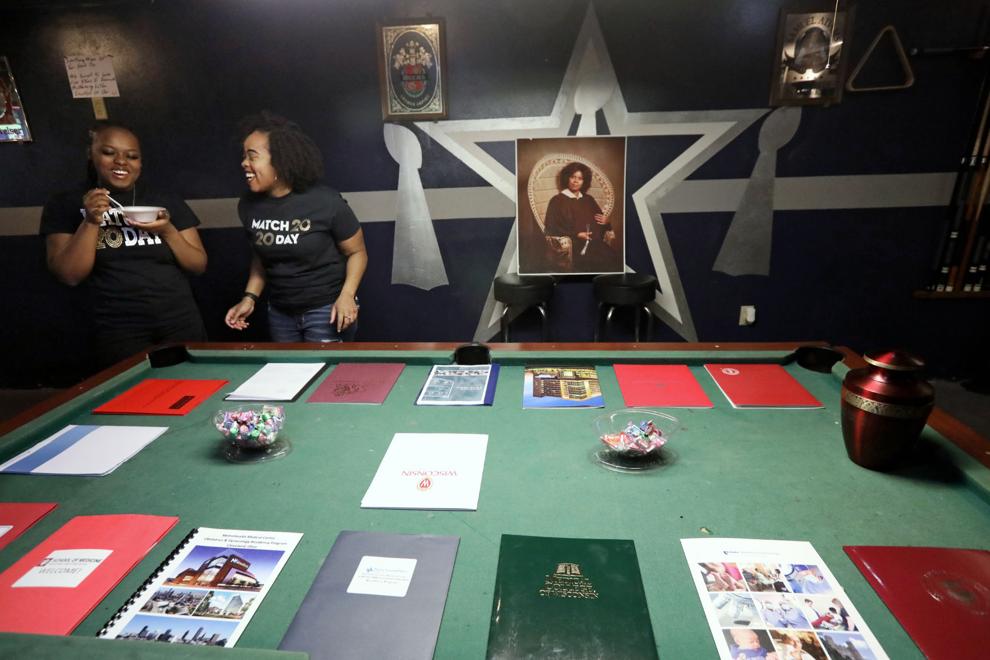 She and everyone gathered in the basement hoped that she matched with UW-Madison. But Freddie, who works maintenance for the Madison School District, had already begun strategizing the best use of his vacation days to visit his daughter wherever she landed.
Anderson-Carter also worried what the health care system would look like this summer when her residency begins. Would there be more protective gear for those serving on the front lines of the new coronavirus crisis? Would COVID-19 be under control in the warmer weather and then ramp up again in the fall?
"I'm used to planning my life three steps ahead," she said.
The email arrives
Among the pandemic disruptions are Anderson-Carter's clinicals. She already has enough credits to graduate, so the suspension of these classes won't delay her degree. She decided to volunteer some of her newfound free time to watch physicians' children so they could go in to work.
"As med students, we're in this gray area," she said. "We're excused from our duties, but this will be our reality soon. We're trying to figure out what our role is, what our place is."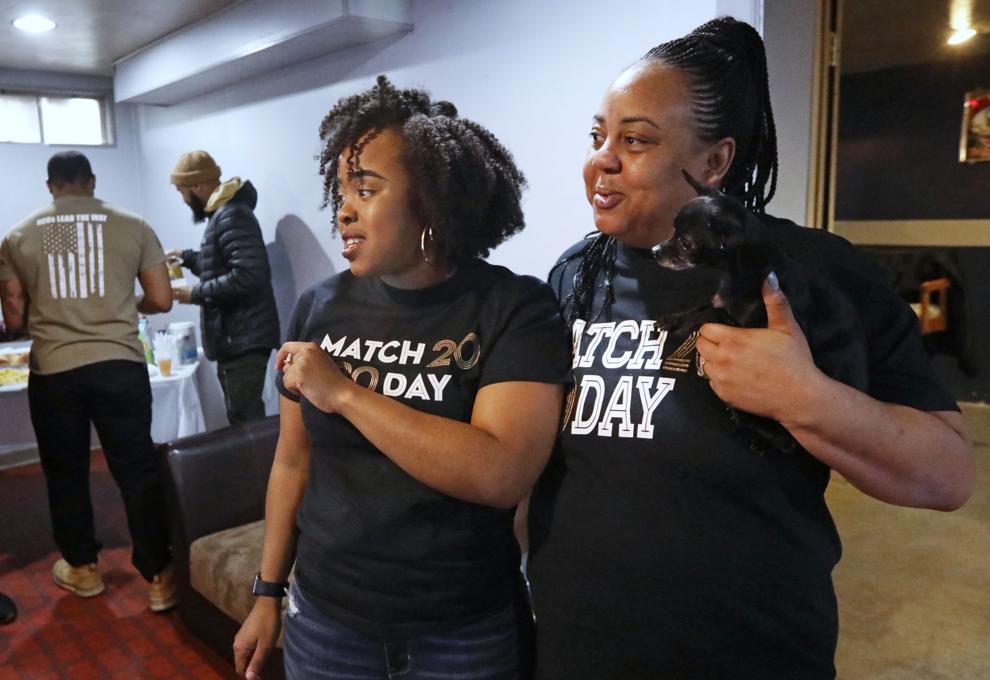 But first, Anderson-Carter wanted to celebrate the moment she would learn where her next chapter in life would be.
"Thanks for coming out to support me in this craziness that is COVID-19 and social distancing," Anderson-Carter told her friends and family as a slideshow of the graduating class played on the TV.
She smiled at the shots of students receiving their white coats four years ago. She laughed at a group photo in which everyone wore cow costumes. Medical school was coming to an end, a realization she took in without any classmates by her side.
Anderson-Carter checked her phone at 10:52, then checked it again at 10:55. She said a quick prayer at 10:58 and squealed, "It's here!" when her inbox pinged at 11.
The first students read aloud their matches. A few technological glitches took place. "How do I refresh this?" another student asked from his apartment to the hundreds watching virtually.
Anderson-Carter's family and friends huddled around her, the 6-feet-of-distance precaution temporarily abandoned. A tube of wipes and bottle of hand sanitizer sat next to the bar snacks.
It was her turn. She tapped the email icon on her phone and read aloud: "I've matched with obstetrics and gynecology at the University of Wisconsin-Madison!"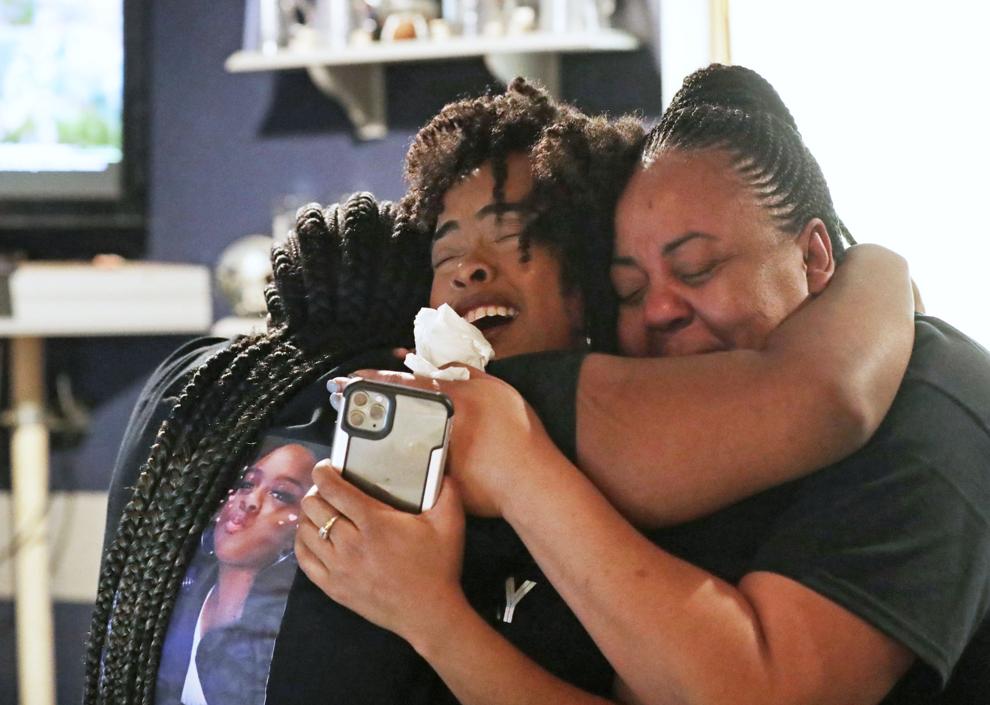 The champagne popped. Everyone cheered. A few tears were shed. Family and friends hugged, the new rules of social distancing forgotten in the moment of happiness.
Then a longtime friend, Kwame Latimer, said what they were all thinking: "Let's go wash our hands."